Toasting marshmallows over a large bonfire is one of my favorite fall activities. Unfortunately, starting a bonfire in my backyard would be dangerous, so instead I put together a table top roaster so we can enjoy toasted marshmallows all fall!
Chad and I invited our friend Lindsay of Suite One Studio over to enjoy a s'more and a brew. I started with selection of fresh graham crackers, campfire marshmallows and assorted chocolate bars. I selected a Sea Salt Bar from Videri, a classic Reese Peanut Butter Cup, Chocolove Orange Peel in Dark Chocolate, World Market Strawberries and Champagne, and Chuao Spicy Maya Bar. We had a great time tasting all of the chocolate bars.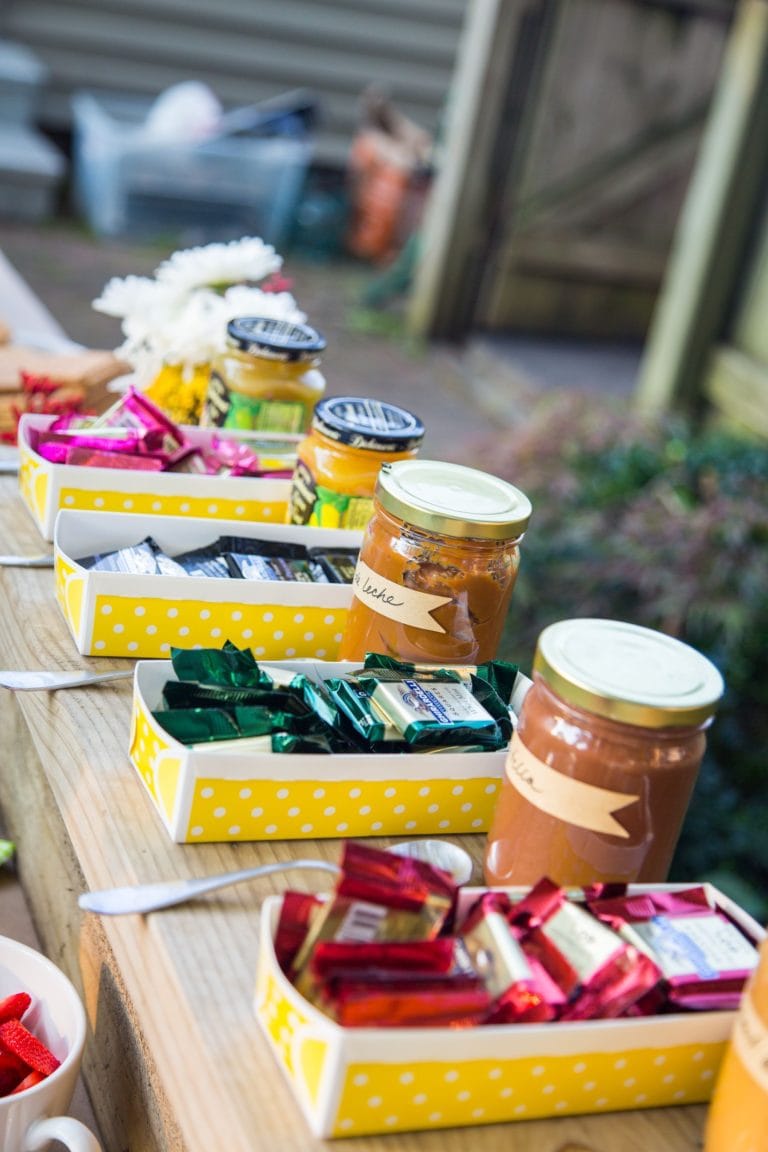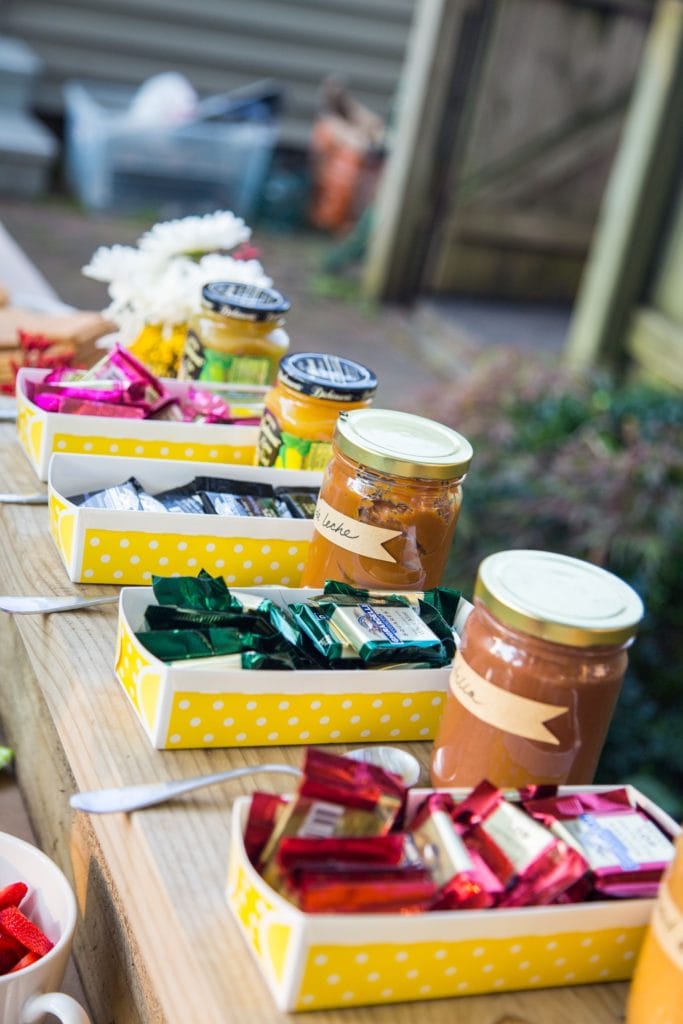 To compliment the s'mores, I picked up 21st Amendment's Marooned on Hog Island oyster stout. A rich and creamy stout is the perfect addition to a chilly fall evening.
I created a simple s'more roasting station with a terra cotta pot, Sterno and decorative rocks. Bamboo skewers make great marshmallow roasting sticks. Once the Sterno gets going, your marshmallows will roast in no time.
We then relaxed around the fire, toasting marshmallows and sharing a few laughs. As the evenings get cooler, I will be bringing a few blankets to snuggle under well into the night.
Our gooey creations looked rather beautiful on Lindsay's emerald dessert plates!
Are you planning to make s'mores this fall? What are your favorite fall evening activities?