Talking about vintage cast iron cookware, probably Wagner and Griswold are the two brands that popup anytime anywhere. These brands are well known and have offered several high-quality products backed with outstanding performance.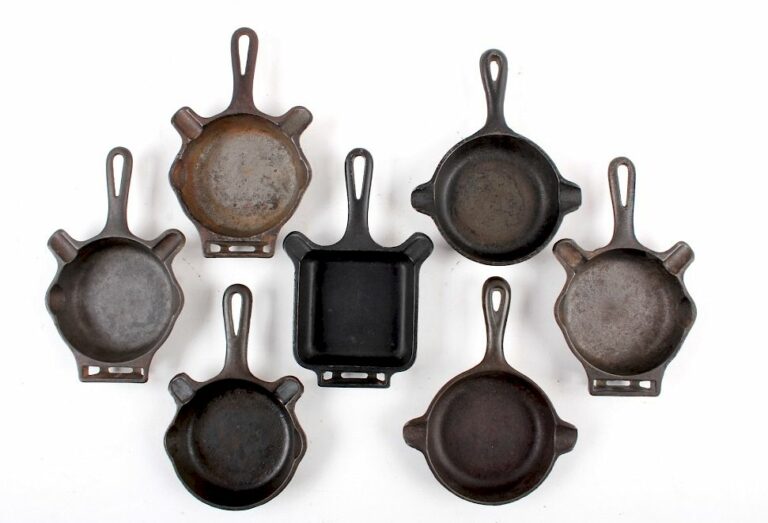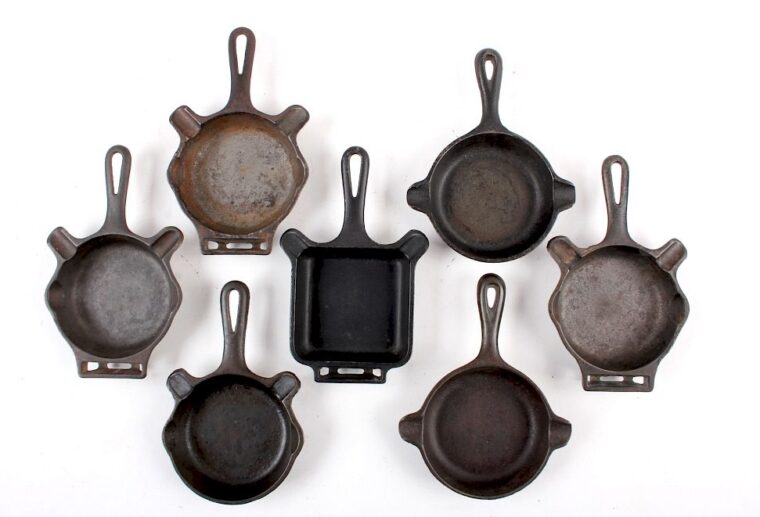 The Wagner Manufacturing Company and the Griswold Manufacturing Company have been in the market for a very long time and they proved consistently why they are termed as one of the best in the market providing cast iron cookware.
Talking about performance, reliability, customer's trust, durability, features, and many more things, these cookware brands have always been prominent to provide their customers with them.
Wagner and Griswold are the brands to hunt for when it comes to antique cast iron cookware.
During their day, these two companies were the most successful cast iron cookware manufacturers. WagnerWare against Griswold. It's almost about picking Ford or Chevy. It possibly has to do with what's used by your family
You will still be able to find their products even today due to its long-lasting durability. These companies are out of business and market for a very long time and still finding their products simply states why they were the best.
When you compare both these brands and want to find out the best one from them, well it's a never-ending debate and I don't think I can provide you with an accurate answer over which one is the best.
As we have already begun, let's find out which is probably the best and for this, we need to dig into its history and how they established themselves as a brand.
Comparing these two products can make it easy to find out but keep one thing in mind that they both were the best at their time and finding out an exact answer is not possible.
Griswold Manufacturing company
The Griswold manufacturing company is a great company which was a joint venture between Matthew Griswold and his cousins Samuel and J.C Seldon. This company was originally named Seldon-Griswold Manufacturing Company.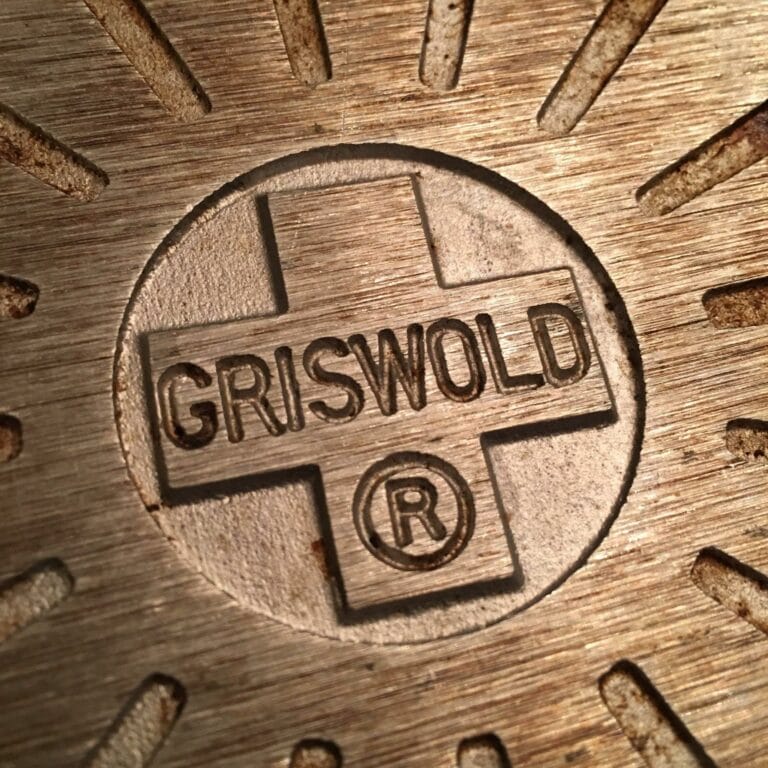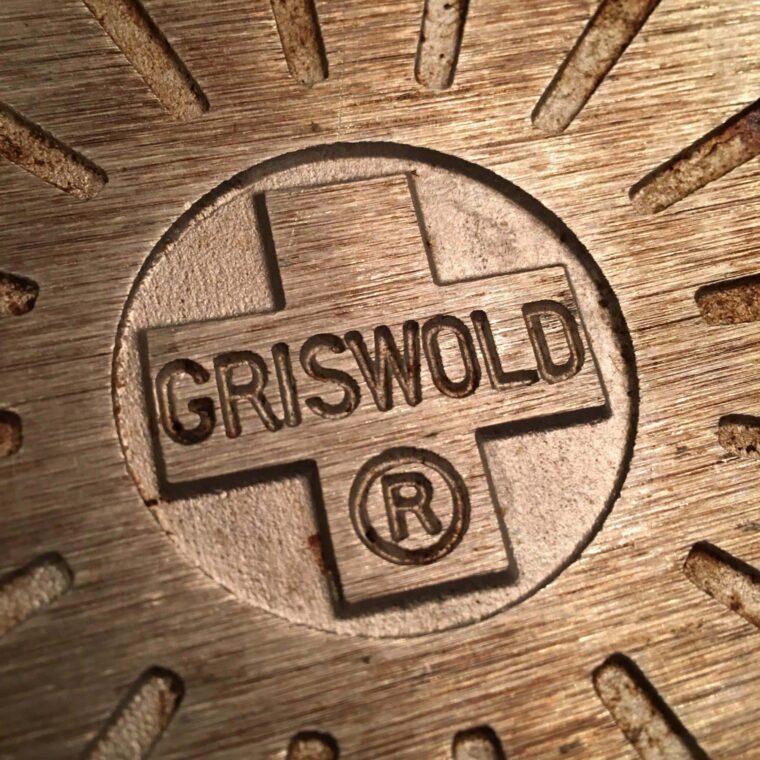 The Griswold Manufacturing Company was founded in Erie, Pennsylvania near the Erie canal. They used to manufacture only light hardware and after some time they expanded their work and operations in the 1870s which included cast iron cookware.
In 1884, Mattew Griswold purchased a stake in the firm from the Seldon brothers and formally changed the name of the company to Griswold Manufacturing Company in 1887.
Matthew Griswold's son then took ownership of the company in his own hands in the year 1905. After this, he handed the business of the company to his brother Marvin in 1914 and Marvin then expanded the operations by starting to sell their products all around the globe and made it an international brand.
The company worked well and provided many products to its customers for a very long time and they were also loved by its customers to a great extent.
In the 1940s the company quality for producing cast iron began diminishing and in 1946 Griswold's family finally sold the company to Wagner Manufacturing Company. The Erie factory closed in 1957.
Wagner Manufacturing Company
Wagner Manufacturing Company officially started its business in the year 1891 by two brothers, Bernard P. and Milton M. Wagner. In 1991 the centennial commemoration took place.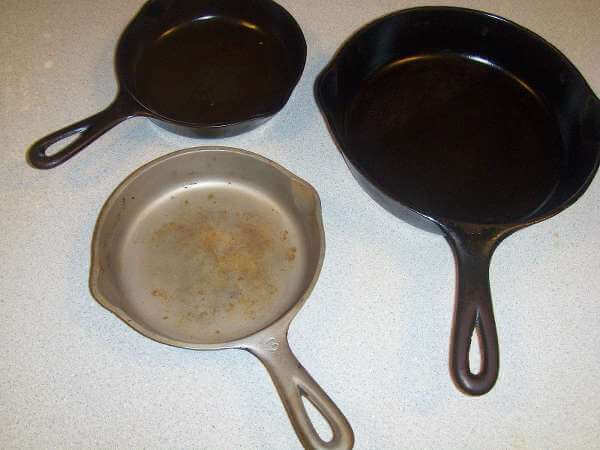 In the initial stages, the company only produced cast iron wares but after some time they decided to expand its operation to include nickel-plated products and it also became the first company to manufacture aluminum cookware.
Yet another brother named William H. Wagner joined the firm in 1897 when the company bought Sidney Hollow Ware. Wiliam joined the company to carry out the newly acquired firm's operation.
The Sidney Hollow Ware was sold to its original owner, Philip Smith six years later in the year 1903.
Wagner Manufacturing Company started its operation globally and started selling its product around the globe by the year 1913.
The company was well known and loved for its excellent quality products, The brand developed a reputation for making cookware of outstanding quality. The firm launched its Magnalite cast aluminum ware in 1934.
Wagner also acquired Griswold in 1946 and carried out its operations. Wagner Manufacturing was acquired by the Randall Company in 1952. On March 29, 1957, McGraw Edison Inc. acquired Griswold and later sold it to Randall, who already owned Wagner, in December 1957.
Companies are purchased and sold, merged, and demolished, and there's little distinction in the cast iron cookware market.
The company faced problems during the great depression.
They were financially unstable. The company hit financial problems and by 1946 the wonders of the company began to gradually divest. Finally, in the year 1953, the company was sold to the Randall Company of Cincinnati, Ohio.
Wagner acquired Griswold Manufacturing Company when it was operating under the new management of the Randall Company in 1957. After this Textron, Inc. purchased the Randall Corporation in 1959, which included both the companies of Wagner and Griswold along with it.
Businesses changed hands quite a few times after that, like a decades-long shell game campaign.
In 1969 Wagner and Griswold both were sold to General Houseware Corporations by Textron.
They sold the rights to Slyman Group which finally sold them to American Culinary Corporation where they are today.
The mission statement of Wagner and Griswold society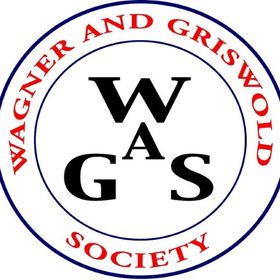 To promote the hobby of cast iron and aluminum cookware collecting
To preserve and maintain the historical legacy of foundries that produced cast iron and aluminum cookware
To research and identify cookware pieces produced by the different foundries
To establish a database of information on cast iron and aluminum cookware
If you are a lover of vintage cast iron skillets and thinking of buying them then you don't have to worry as many brands still offer Vintage cast iron skillets. Click on these links to shop.
https://www.amazon.com/Lodge-Seasoned-Skillet-Tempered-Glass/dp/B071J9HH51/
https://www.amazon.com/Victoria-Skillet-Seasoned-Flaxseed-Certified/dp/B01726HD72/
Cookware is a very important part of any kitchen and its quality and performance have seen a lot of growth over the years, they need to be strong enough to carry out high heat operations with durability. Wagner and Griswold are two of the companies that have been a great contribution to cookware tools.
Both of these companies have been tremendously good at what they used to do and served its customers. They both went through a lot of changes during their reign.
Talking about which is the best out of them is not what one can accurately answer because it actually depends on their different types of products and overall both the companies were good and equally popular.
It is not necessary to claim if any organization is more collectible or that its goods are of superior consistency. Griswold and Wagner both created cast iron, which today is extremely collectible.
In this article, we saw both the companies and how they carried out their operation. We also saw a brief history of Wagner and Griswold.
I hope the above-mentioned information was good enough to clear out all the doubts that were popping in your head and now you know a good amount of facts and information about both these firms.