This weekend Chad and I spent a lot of time doing yard spring cleaning.
After a busy few months filled with birthdays, medical issues and a trip to California, we were running a bit behind. I still had the wreath up from Chad's 30th birthday party and with spring in full swing, I knew it was time for something new.
I've been crushing on this blooming monogram project and planned to create a W for our front door. Unfortunately, Michael's did not carry the paper mache letters I needed, so instead decided to cover a large W with cherry blossoms.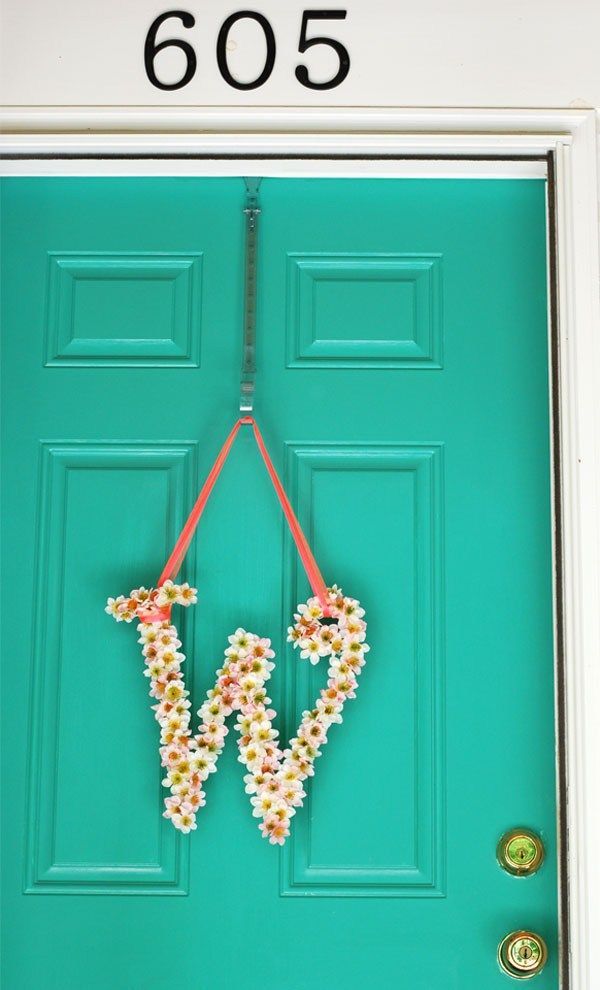 This a project even the most DIY-challenged can handle.
I selected a large wooden letter and four cherry blossom branches in pink and white from the craft store.
I decided to give the W a single coat of gold spray paint before adding the blooms.
I then cut all of the blooms off the cherry blossom stems so they would be ready to glue. I tried to cut as much of the stem off as possible so each flower would lay correctly.
I attached each bloom with hot glue, being sure to look out for large gaps between flowers.
Once the last blossom was affixed, I used neon ribbon to secure the monogram wreath to our front door, which pops against the emerald door.
I love the much-needed dose of spring this easy DIY wreath was added to our front door.
Chad and I also picked up a bunch of flowers and herbs that I'm looking forward to planting over the next week. I'll have a little backyard tutorial to share with you soon. Have a wonderful week!