Introduction
Variety in everything is one of the significant markers of the contemporary world and there could be no denial to it. Choose a thing or an item you need and there will be numerous options lined up for you to choose from. And how can food be an exception to that!
Food in itself is a field of exploration because there are innumerable varieties available out there in terms of dishes & cuisines depending on different regions of a particular country or of different countries. Every dish would make you fall in love with it as per your tastes and preferences. One of my personal favourite dishes is soup. I love a variety of soups and am very fond of experimenting with my taste with its various flavors. I'm sure many of you do incline to my love of soups too.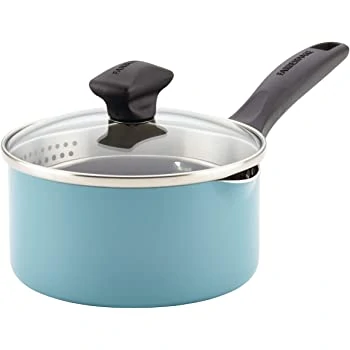 However there is another important point that needs to be given due attention keeping in mind the various health concerns and diet schedules that come with it. With an onset of health based concerns and rising awareness about the dire need to take care of health, especially during the present times, there is a tremendous increase in the number of people who are now inclining towards a gluten-free lifestyle. Thus, it becomes important to keep this in consideration while consuming any dish.
Now, many people might be wondering about how one can continue to have soups while following the gluten-free lifestyle since flour is an important ingredient used to thicken many soups.
But don't worry. You will not have to give up on soup while following a gluten-free diet since there is an alternative ingredient which can be used to thicken the soup. And that ingredient is Cornstarch.
Excited to know how it's going to work?
Stay tuned to this article as the topic of discussion in this article is How to Thicken Soup with Cornstarch?
So, let's move ahead without any further ado!
Before analysing how Cornstarch can be used to thicken the soup, let's first look at a contrast between Cornstarch and Flour and what will be the resultant difference by this replacement.
Cornstarch v/s Flour
There are likely to be some of the slight differences while making this switch. Let's analyse that in a bit detail.
In terms of calorie, there isn't going to be any difference by making this switch since both flour and cornstarch have the same calorie count. Thus, if you want any changes in this aspect, you will have to switch some other ingredients rather than the thickener.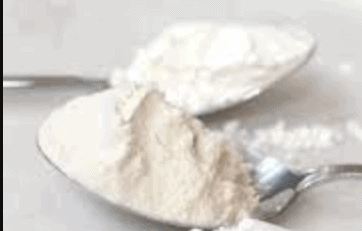 One of the major differences which will take place would be that of vitamins and minerals. This is because the flour consists of some beneficial vitamins and minerals when looked at from the perspective of health. In contrast to this, cornstarch has very low or almost no nutritional value in it. So that's one of the points where this substitute would be lacking. However, cornstarch would definitely be a preference for those who strictly prefer a gluten-free diet or has celiac disease.
Now having seen the difference which is likely to occur while using Cornstarch as a substitute, let's look at how you need to use it.
Using Cornstarch
Now, since you have planned to substitute flour with cornstarch, it is important to know some important points before actually using it so as to avoid doing anything wrongly.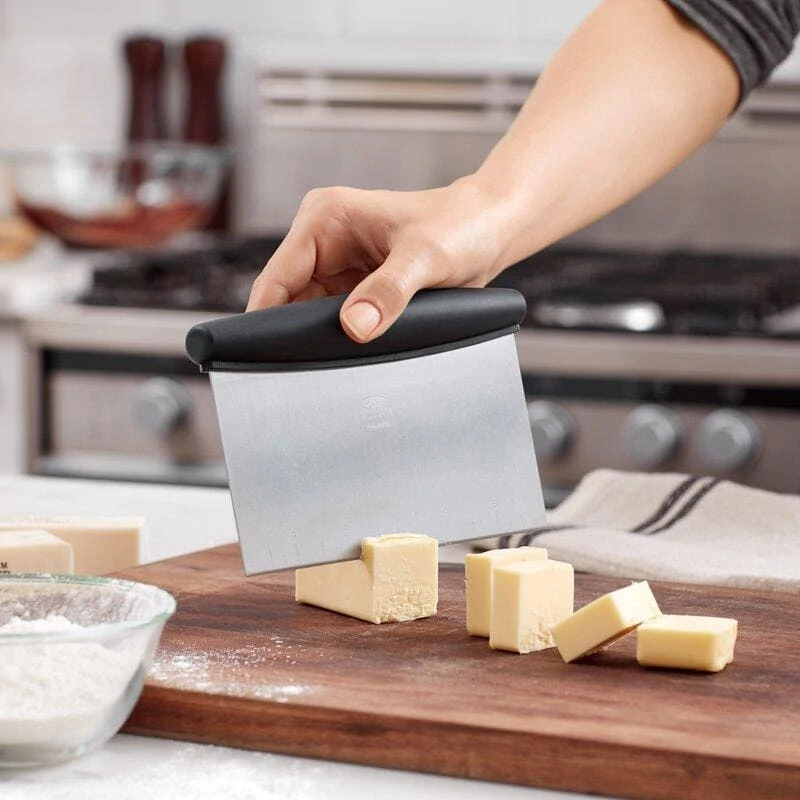 One of the points which should be kept in mind while using it is that you should not add cornstarch directly to the soup as it will result in an unmixed mass instead of actually thickening the soup properly. The way in which you need to use cornstarch to thicken the soup is by making a slurry.
Let's have a look at how to make it before moving ahead.
Making a Slurry
This is basically done to make it easier to pour and is an essential step and thus, shouldn't be skipped. Slurry is a kind of semi-liquid paste which will be prepared before adding it to the soup. It basically involve mixing any liquid with the cornstarch. This liquid can be anything like water, stock or wine. Each one of these will give you different tastes and thus, you can decide on it as per your taste preferences. It will render you with an opportunity to experiment with the different flavors and then choose the one which you like the most.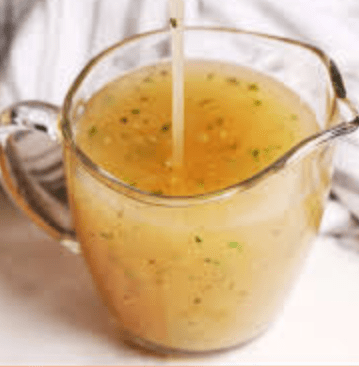 As per the quantity of the slurry, I think that 1 tablespoon of liquid mixed with 1 tablespoon of cornstarch would suffice to thicken one cup of soup. However this quantity might also vary as per your individual preferences. You can also experiment with it as it will offer you different flavors and then maybe you can decide what quantity of slurry works best for you.
One suggestion which I would offer here is that while making the slurry, use the cold liquid and then add it to the hot soup. That would work the best.
Now having prepared the slurry, we finally come to the main part for which all the preparations have been done till now i.e. Thickening the soup.
Thickening the Soup
Since our slurry would be ready by the time we reach this step, now it's the time to add it to the soup. Add the cold paste of the slurry in the soup and stir it nicely. Once this is done, put up the soup for boiling and let it boil until the point where the starch in it cannot be tasted anymore. You can taste once while it is boiling to check if it has been cooked or not. No taste of starch would serve as a symbol of it being well cooked. If it's not yet cooked, let it simmer for some more minutes. Otherwise, you are all set to enjoy the soup with your family and friends.
Thus, Cornstarch is definitely one of your go-to options for the thickening purpose of the soup.
But before concluding this article, let's have a look at some more options for the purpose of thickening of the soup.
So, here we go!
Other Options
Variety is not limited in this category too. There are many options available as the soup thickeners and Cornstarch is one of them. It might work for you, it might not work for you. That would be very subjective.
Some of the other options in this category could be arrowroot and tapioca. What I would suggest is experiment with all of it and then you will be able to know about which of the options works best for you.
With this we finally come to the conclusion of this article.
Conclusion
We can conclude this article by saying that switching to gluten-free doesn't really mean that you will have to give up on your favorite dishes. Look for the substitutes and you might end up finding a good and a healthy one.
That's what we did in this article. We looked at how Cornstarch can work as the substitute for the flour to be used in the thickening of the soup without any major compromise to the taste. If you follow the right steps and know the correct manner to prepare it, you will surely end up preparing a tasty yet healthy soup.
Thus, with this I wish you a very Happy Cooking & Eating experience.