The pork loin is generally considered the best cut, especially if you're cooking for a lot of people. A thermometer is the easiest way of tracking cooking temperatures.
That being said, if you're not using a thermometer, there are always other ways to tell if the pork is done sufficiently to enjoy comfortably.
It boils down to the question, how would you realize if the meat is done cooking?
Mainly if a thermometer is not used while preparing the pork loin?
Pork loin can be prepared in a variety of styles, which can also be used for making bacon in the British style.
Checking your pork loin is cooked without a thermometer is actually possible. Let me tell you first what actually is a pork loin. Pork Loin is basically meat cut out from a pig which is created along the dorsal side of the rib cage. Many say it to be the Rolls Royce of all the cuts. A pork Lion can be cooked various of ways and especially can be used to make British styled Bacons. To make a tasty meal you need to pick up good meat from the shop.
All you need to do is to research a bit in your area for the best meat place. You could get people with right answers behind the meat counters if you asked the right questions. It will not be very hard for you to get a tender meat at your regular meat shop. In here let's talk all about Pork Loin and ways you can check the pork is cooked or not without a thermometer. I could also recommend you some thermometers which you can buy if you wish too.
Pick the Choicest Pork Loin
Firstly, the most basic way to find the best pork loin for cooking is to ask around.
When attempting to purchase the best meat in your town, it's often safest to do a little research.
Have a fast talk at the meat counter with one of the staff, and get several tips.
Keep in mind: To prevent falling sick, cooking pork enough is vital. In particular, all types of pork must be cooked to a minimum of 63 °C ( or 145° F) to be fit to consume.
How to prepare a Pork Loin?
Once you have fetched your perfect loath of pork loin, you have to let it rest in the room temperature. This is very important for your pork to cook evenly. This will prevent your meat from getting overcooked in the outside and raw in the middle. Let the meat stay a little pink inside, in this way you can enjoy the juicy and tender meat. The meat will look beautiful and tasty. The aroma will attract you towards itself within no time. You will definitely enjoy the pork.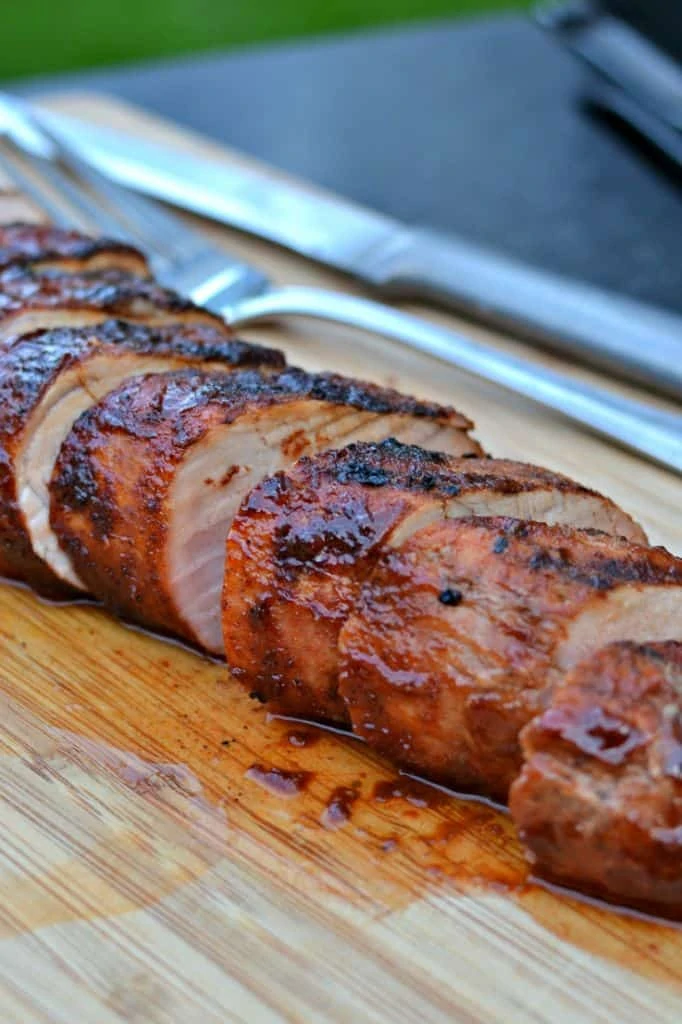 Secondly, most important is to score the pork loin, get a sharp knife from your kitchen and slice it up avoiding the skin side. However, if you do not have a sharp knife it might be a big problem, either way you can sharpen your blunt knife or buy a new one instead. You have to make sure that the meat is sliced in a go. You can't just rub and rub your knife on the beautiful meat. It will be difficult for you and unfortunately the taste of the meat will change. Get the pork loin and open it up by cutting in deep and slice the pork eventually.
Fetch some salt from the kitchen and put in into the skin of pork loin. If you don't rush and season it gently you will get deep brown and crisp crackling meat on your plate. However, it is important for you to know when the meat is cooked, be it grilled or fried or even baked. You have to make sure it is not overcooked or is left raw in the middle. In short, you have to work a little to reach your taste expectations.
Which thermometer should I buy?
There are enormous thermometers in the market for you to buy. Choosing the best is very difficult until and unless you use it yourself. However, let me help you a little in recommending the thermometers good for you. Thermometers are good but not the best for your meat. It is obviously helping you check the temperature within minutes, but some drawbacks remain. In many cases a thermometer is not available in the household, or it might not work properly. Secondly, it will disappoint you if you know, piercing a thermometer into your meat will gush out some juices from the meat further changing the flavour of your dish. However, many are still dependent on the thermometers.
Here are some that I suggest using if you cannot do away with thermometers.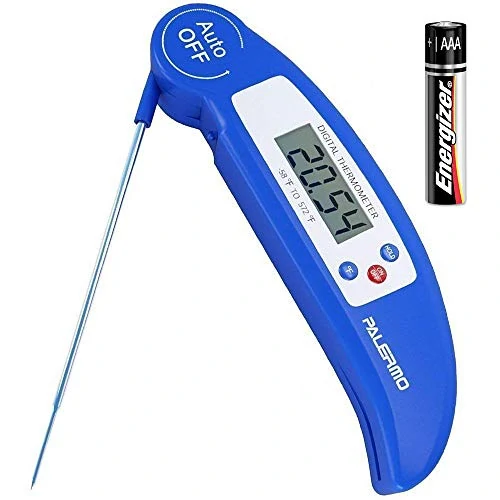 Palermo DTH-81 Digital Electronic BBQ Thermometer: This thermometer is ongoing in the market with a very sleek pin that can pierce through your meat without oozing much juice. It is convenient to have as it has a collapsible probe and have a good battery backup.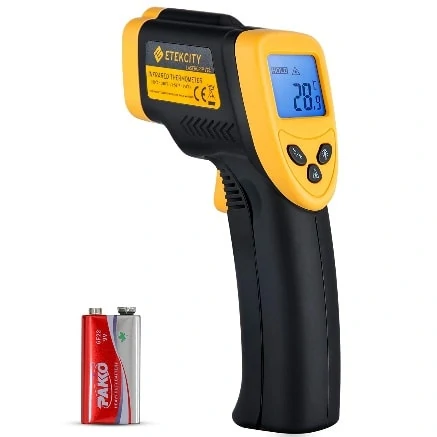 Etekcity Lasergrip 800 Non-contact Digital Laser Infrared Thermometer: The second option will make you fall in love. You will surely want something which will not touch your meat but will give you the temperature. This thermometer is an infrared digital thermometer which will give you the temperature without piercing the surface of the meat.
Let us fall back and look for ways where you can check the temperature without worrying much about the thermometer.
According to Rob Carson of Thermalcameras.guide In these infrared non-contact thermometers, you can get all three temperatures: ambient temperature, surface temperature, and dew point temperature in one shot. In addition, it has an ergonomic, comfortable grip used to measure cooking or auto maintenance settings.
Steps to Determine if the Pork Loin is Cooked (Without the Need for a Thermometer)
If you use a knife or a fork to get to the middle of the loin, as you pull it out, you'll be able to check how hot it is.
This can be achieved by putting a meat piece on the back of your hand.
Be extremely careful while doing this.
You may also inspect the fleshy tissue under your thumb by touching the meat and comparing it to its firmness. Utilize your finger to poke the cooked loin, and take note of how firm it is.
Raw: Raw meat can feel like a fleshy region around your thumb and the base of your palm.
Rare: To the tip of your thumb, press your index finger. When the hand is in this position, rare meat has the same firmness as the area underneath the thumb.
Medium rare: Connect the thumb to the middle finger. Now, remember the fleshy spot. When the hand is in this position, medium-rare meat has the same firmness as the fleshy region.
Medium: Medium feels like the skin under your thumb as you touch the tip of your ring finger against the thumb tip.
Well done: If the meat is well-done, it is as firm as the area below your thumb as you touch the pinky tip to the thumb tip.
For cooking pork loin, I would suggest that you cook for about 20 to 25 minutes a pound. However, I also advise that you have a short talk with the gentlemen behind the counter while you buy the beef. He will be able to provide you with a few tips.
To be certain, most people will hesitate and cook for a little more than they think is appropriate. Moreover, being on the cautious side and consuming a little over-cooked meat is healthier than being sick by eating undercooked pork.
Tips to Cook the Perfect Pork Chops
Brining pork chops is one of the easiest ways to maintain a savoury, grilled pork chop. It's not completely necessary.
You can still use this approach to make excellent pork chops even without it.
If you have any spare time, I recommend you to try this method.
Bringing essentially alters the composition of the cells inside the pork, resulting in a considerably tastier chop. It's not going to taste salty, just excellently-seasoned.
When you've taken home your pork chops, it is time to brine.
Take 4 tablespoons (or 1/4 cup) salt to 4 cups of water.
For more flavour, you can also add other seasonings, such as garlic, peppercorns, fresh herbs and lemon to the brine.
In a small bowl lay the pork chops (or another thin cut) in one layer and then add the brine over the top.
Let this stay somewhere between 1â"2 hour and 2 hours before cooking.
Note that a quick 30-minute brine or a maximum of four hours (whatever you choose) makes a significant difference.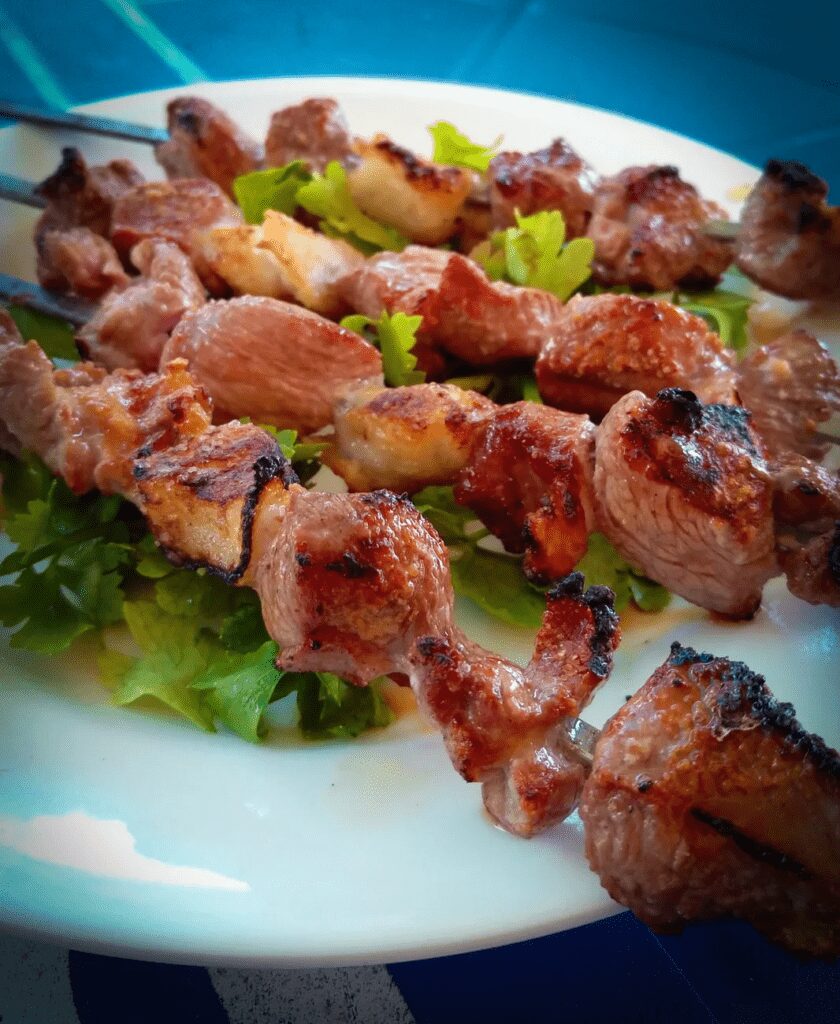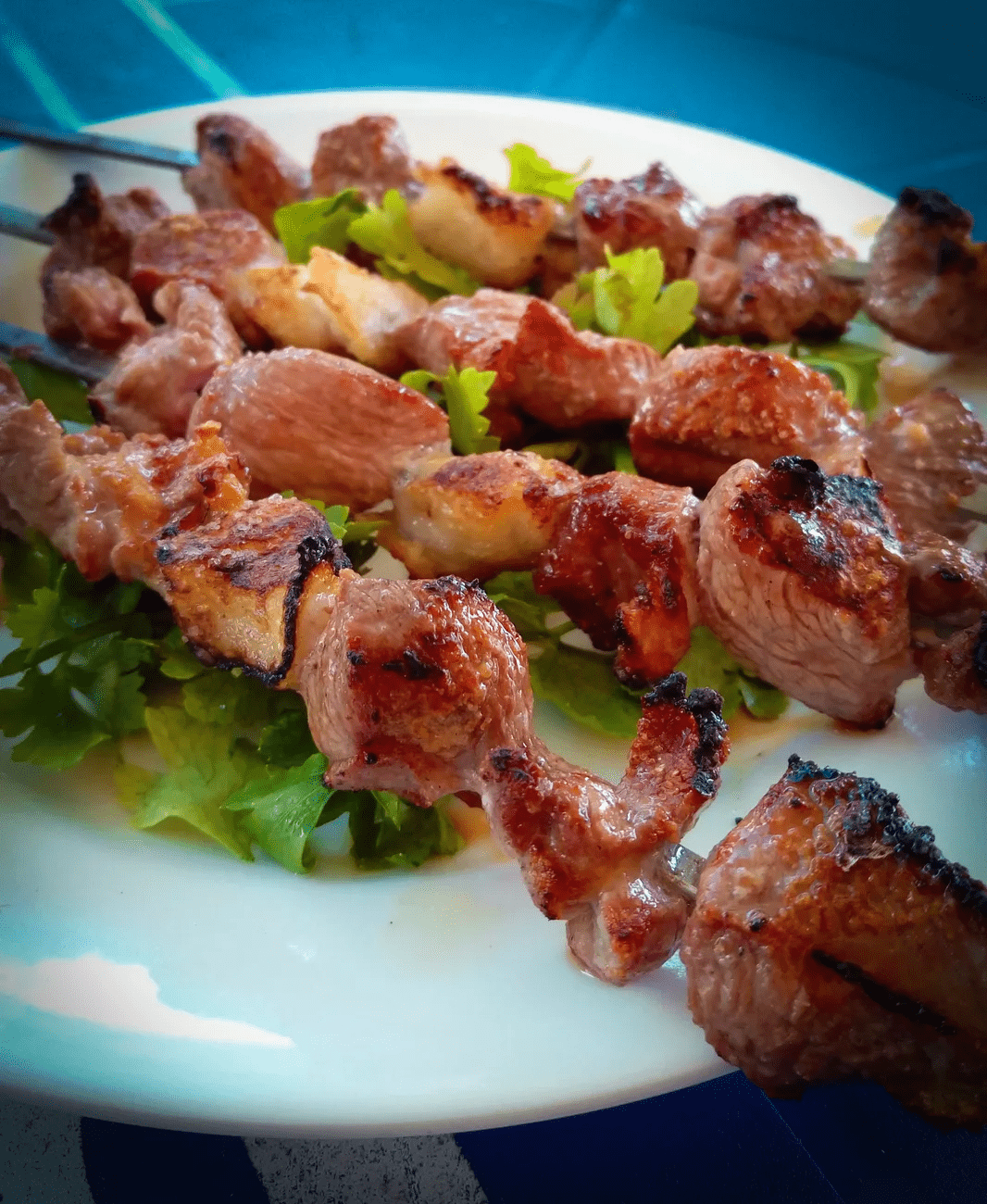 What To Do If Pork Loin is Not Cooked Properly?
How to tell if pork loin is bad?
If the pork loin smells bad, it's likely not been cooked through. The pork should also be red and firm to the touch. If the pork is not cooked through, it could result in a tough and chewy meal. If the pork is not cooked through, it may be cooked in the wrong way or it may have been overcooked. Either of these scenarios can lead to a tough and chewy pork loin. To avoid this problem, you should use a meat thermometer to check the pork for doneness before cooking.
If the pork is not cooked through, it will be moist but not juicy.
If you're in the market for a delicious pork loin, but you're unsure if it's cooked through, there are a few ways to check.
• First, use a fork to test if the pork is cooked through by inserting it into the center of the loin. If it goes in easily and comes out easily with no resistance, the pork should be cooked through. If it takes some effort to insert the fork and it comes out with some resistance, then your pork may not be cooked through.
• If the pork belly is not cooked through, it could be because the skin was not removed. This can make the meat dry and tough. To avoid this problem, you should remove the skin before cooking. If you want the best advice on how to do it, check smalldiner.com.
• Another way to check is to use a meat thermometer. This will give you an accurate reading of how cooked the pork is.
Reasons to Buy a Meat Thermometer
If you don't have a meat thermometer, I would recommend you to purchase one and keep it handy in the kitchen with you. If you wish that your pork turns out to be juicy and delicious each time, the best way is definitely to use a meat thermometer. A thermometer ensures the meat is cooked properly and is healthy to consume.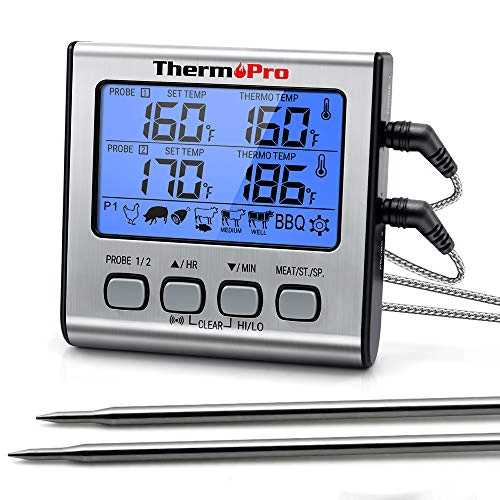 The perks of using a meat thermometer while cooking are:
Meat thermometers are cheap, and you can get a good one just for around $10 or $15.
Your wellbeing is one of the major benefits of using a meat thermometer. Indeed, undone meat can cause many health issues, including getting food poisoned. The meat needs a particular temperature to cook thoroughly.
While cooking your meat, you can conveniently notice the values to ensure proper cooking.
Since you won't have any issues while cooking the meat with the help of a meat thermometer, it helps make you a better chef.
A meat thermometer is simple to use
It helps you cook faster. Since you can continuously measure temperature during the cooking process, it is easy to finish your cooking sooner.
Thermometers are a reliable way to ensure that the internal temperature of the meat has reached the stage where eating and cooking is healthy. It should be in the degree of desired consistency that you and your supper buddies enjoy.
If you're planning to get a meat thermometer, make sure to check out these from Amazon: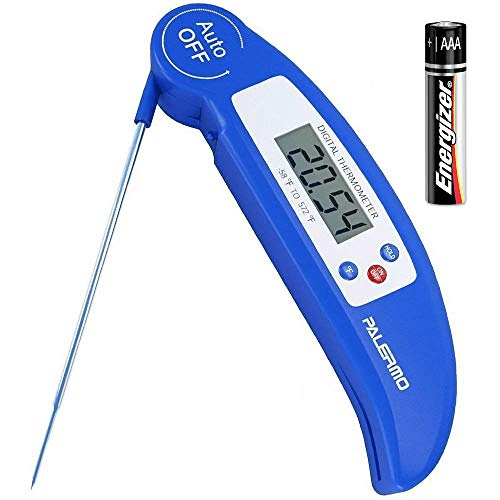 How do I know whether the Pork Loin is cooked without a Thermometer?
If you are a regular pork maker, you will know that pork is cooked in 72 degree Celsius i.e. 160 degrees Fahrenheit. This temperature is about the temperature of a hot coffee. You can always use a fork or a knife to reach the centre of the pork loin and as you will take it out you can feel how hot it is. You can also check by feeling the meat and comparing it to the firmness of the fleshy tissue underneath your thumb. Poke the cooked loin with your finger and make a mental note of the firmness.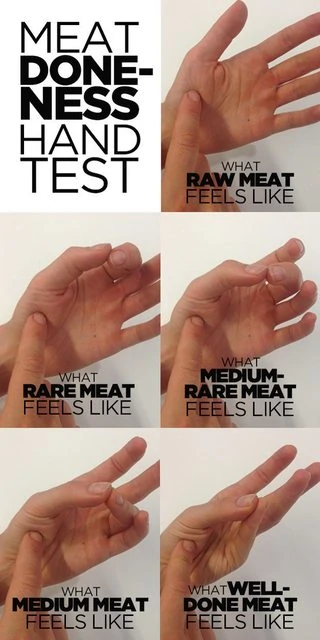 You will find if the meat is raw it will feel like the fleshy area between your thumb and base of your palm.
Rare meat has some firmness just like area below your relaxed thumb when you touch your index finger to your thumb.
To check the medium rare meat, just touch the tip of your middle finger and your thumb and you will feel the fleshy spot again.
Now touch the ring finger and the thumb, when you press both the fingers the flesh below your thumb which you feel is the medium.
Well done is as firm as the area below your thumb when you press the tip of your pinkie to the tip of your thumb.
This will take a little time, but you can use your hand and fingers to understand the firmness of your pork.
However, it is more advisable to just have a quick chat with the man behind the meat counter. He will surely guide you about the meat you should use along with the temperature and the time for the meat to be cooked. All you want for a proper cooked tender meat.
In conclusion, cooking pork to excellence, as with any meal, is no simple feat. Hopefully, you've learned that you can use a meat thermometer to accomplish your task. If you do not have a thermometer, follow the tips mentioned in our article and you'll be good to go.