When the sweltering heat of summer takes over, there's no treat more inviting than a colorful, frosty mound of shaved ice. This dessert, trendy in tropical regions like Hawaii, offers a welcome respite from the heat with its cool ice and refreshing flavors. However, as delicious as this treat is, the concern about the sugar content in traditional shaved ice must be addressed.
In a world that's increasingly conscious about the impacts of diet on health, the call for healthier alternatives is growing louder. This post will explore how to enjoy this frosty delight while keeping health at the forefront. We'll introduce you to the beautiful world of natural syrups as a healthier alternative to the traditional high-sugar syrups in shaved ice.
The Issue with Traditional Shave Ice
Traditional shave ice, while delectable, is laden with a significant amount of sugar. These sugar-rich syrups might make your taste buds dance with joy, but they don't have the same euphoric effect on your overall health. The typical syrups used in conventional shave ice are made with a high concentration of refined sugars, which is directly linked to various health issues.
Excessive consumption of high-sugar foods can lead to obesity, heart disease, and type-2 diabetes. Additionally, these sugary syrups may cause tooth decay and could potentially lead to insulin resistance. It's important to remember that consuming shaved ice is like drinking any other sweet treat, and moderation is key.
However, the good news is that there are ways to reduce the sugar content in your favorite shave ice without compromising taste. This is where natural syrups enter the picture, providing a healthier and equally tasty alternative to traditional syrups.
What are Natural Syrups?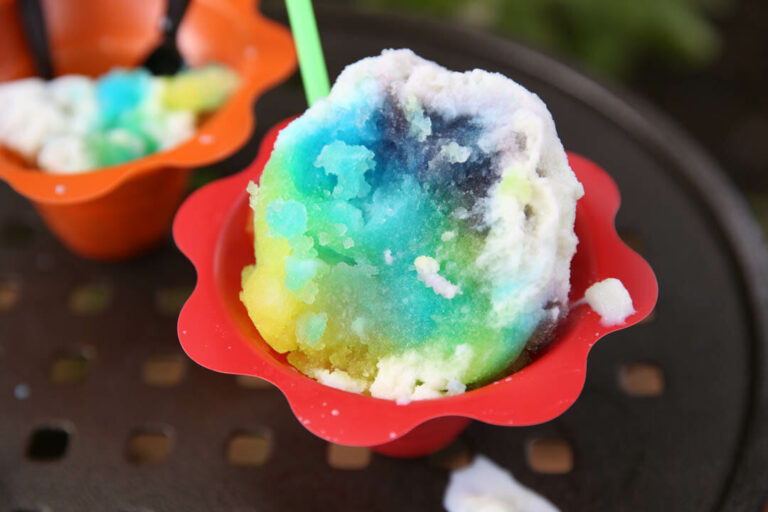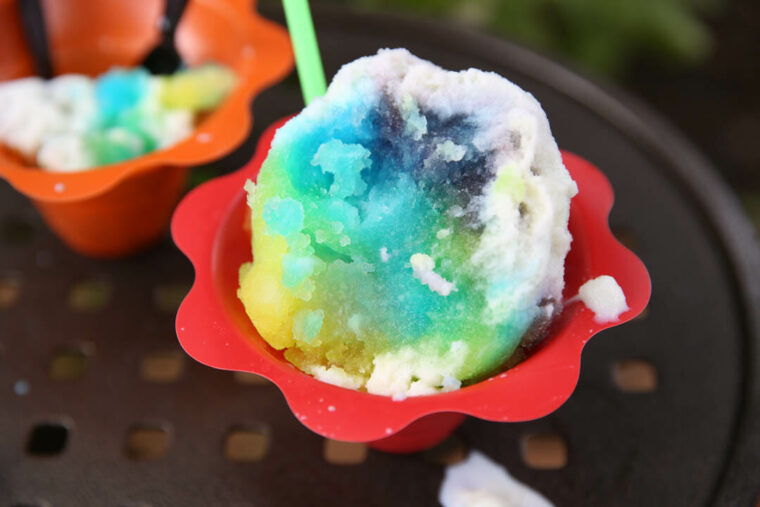 As the name suggests, natural syrups are sweetening agents derived from natural sources. Unlike traditional sugar syrups that undergo much processing, natural syrups maintain more of their original nutrient content and often have various health benefits. Some popular natural sweeteners include honey, agave nectar, maple syrup, and stevia. Each of these sweeteners has a unique flavor profile and nutrient content, making them healthier and exciting alternatives to traditional sugar.
For instance, besides being a natural sweetener, honey has antioxidant and antimicrobial properties. Agave nectar, derived from the agave plant, has a lower glycemic index than table sugar, meaning it won't cause a sharp rise in blood sugar levels. Maple syrup is rich in minerals like manganese and zinc. Stevia, extracted from the leaves of the Stevia rebaudiana plant, is a zero-calorie sweetener that does not affect blood sugar levels, making it an excellent option for those with diabetes or anyone watching their calorie intake.
The Benefits of Natural Syrups
Replacing traditional sugar syrups with natural alternatives in your shave ice brings many health benefits. First and foremost, natural syrups generally have a lower glycemic index than refined sugar, making them less likely to cause a spike in blood sugar levels. This makes them a safer choice for people with diabetes and those trying to manage their weight.
Additionally, natural syrups contain more complex flavors than traditional sugar, which can add depth and sophistication to your shaved ice. Several companies in Maui use these syrups for their natural flavors. Click here to find out more about one of these companies.
Imagine drizzling your frosty treat with syrup made from locally sourced honey or adding a splash of authentic maple syrup – the taste can be a game-changer!
Moreover, these natural sweeteners also carry some vital nutrients. For instance, honey is known for its antioxidants that help in fighting free radicals, while maple syrup is rich in manganese, a mineral that plays a crucial role in bone health and metabolism.
Switching to natural syrups doesn't just mean you're choosing a healthier option but also embracing an opportunity to explore new, exciting flavors in your shave ice.
How to Make Natural Syrups for Shave Ice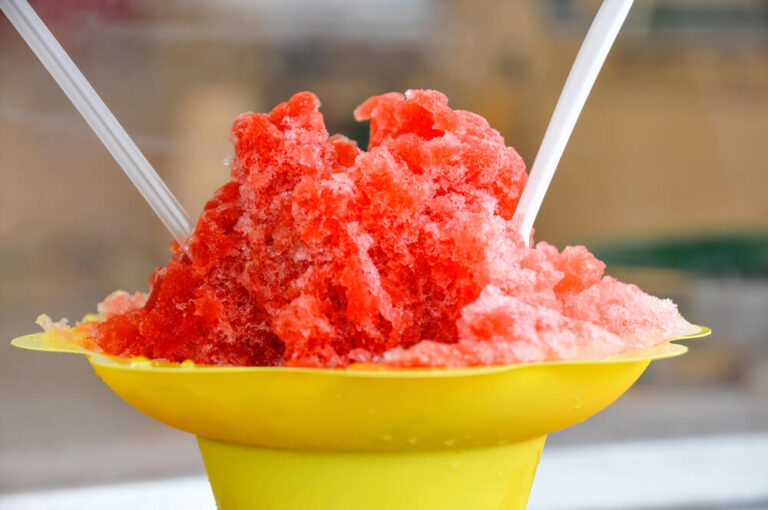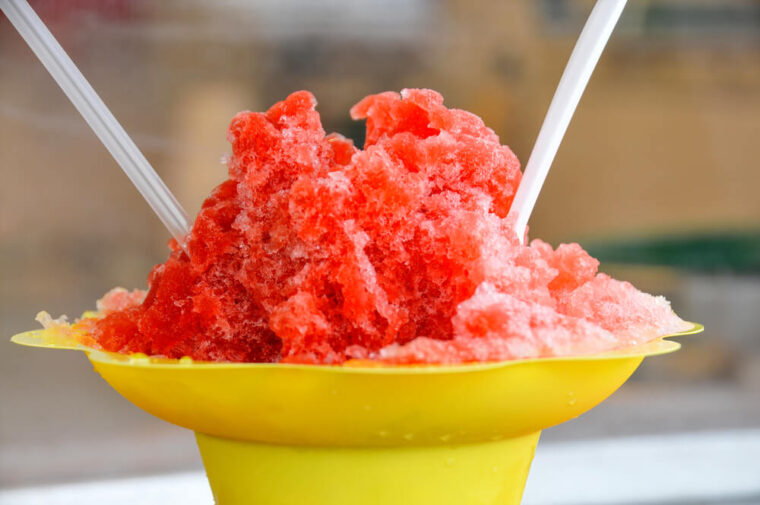 Creating your own natural syrups at home is a fun and rewarding process allowing you to control what goes into your shave ice. Here's a simple, universal method for making natural syrups:Ingredients:
1 cup of natural sweetener (honey, agave, maple syrup, etc.)
1 cup of water
Optional: natural flavorings (like vanilla, mint, lavender, or spices)
Steps:
Combine the natural sweetener and water in a saucepan. If you're using any flavorings, add them in too.
Heat the mixture over medium heat, stirring occasionally until the sweetener fully dissolves.
Allow the mixture to cool completely, then strain out any added flavorings.
Pour the syrup into a glass jar or bottle and store it in the refrigerator. It should keep for a couple of weeks.
Remember, each natural sweetener has its unique flavor, so feel free to experiment with different ones and find the one you like best!Tips for Incorporating Natural Syrups into Shave Ice
To effectively use natural syrups in your shave ice, here are some valuable tips:
Consistency: Natural syrups can be thicker than traditional ones. If the syrup is too thick to pour quickly, consider warming it up slightly or thinning it with water.
Flavor Combinations: Consider the flavor of your natural syrup when choosing the other elements of your shaved ice. For instance, robust maple syrup might pair well with nutty or creamy flavors, while light and floral honey could be excellent with fruit flavors.
Tasting: Always taste your shaved ice as you make it to ensure a good balance of flavors. Natural syrups can have more robust or more complex flavors than traditional ones, so you might need to adjust your amounts accordingly.
Presentation: Natural syrups' unique colors and textures can make your shave ice look as good as it tastes. Drizzle the syrup artistically over the ice, and consider garnishing with a sprig of mint or some fresh fruit for extra appeal.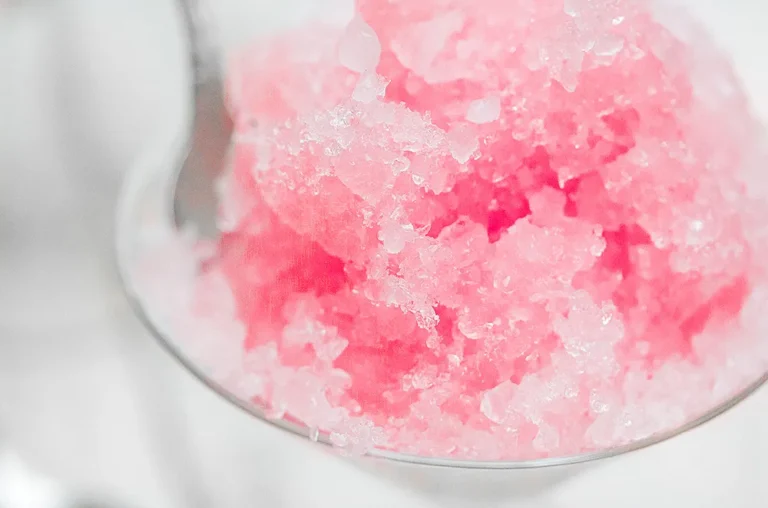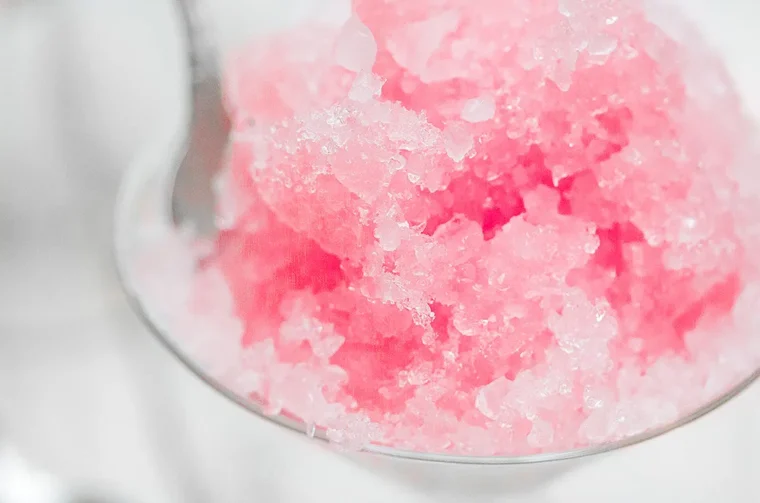 Enjoying shave ice doesn't have to be a guilty pleasure. You can turn this beloved treat into a healthier indulgence by making smart choices and incorporating natural syrups.