Spring is my favorite season in North Carolina because we have so many beautiful flowering trees and bushes. The trees go from bare to shades of pink, white and yellow in a matter of days. It's a magical time of year. Inspired by my love for a glass of rosé wine and all things spring, I created the rosé floral fling cocktail.
The cocktail starts with a rosé base and is paired with gin and elderflower syrup. If you are unsure where to start when purchasing a rosé, check out this infographic for suggestions. I would select a wine with a light-medium pink color. To finish the cocktail off, I floated beautiful edible flowers on surface of the drink for a hint of whimsy.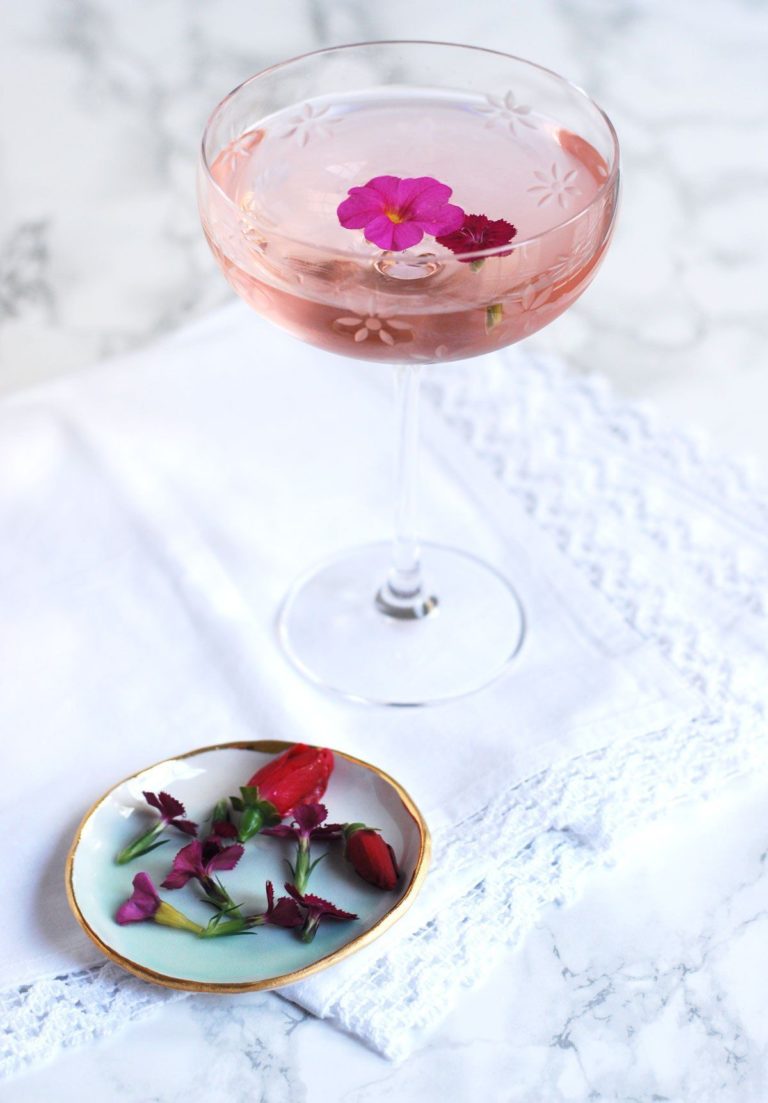 This cocktail can be mixed up quickly so you can easily enjoy if after a long day at work or mix a pitcher up for friends on the weekend. They will surely be impressed by the delicious floral fling cocktail. Cheers! Happy spring!