Pots and pans are the ornaments for your kitchen. Every kitchen occupies its essential pans with variety in use. However, there's the confusion created when people started buying non-stick pans from thousands of options and brands – sellers may claim their pots as non-stick.
Thus it's a vital question- how to tell if a pan is non-stick? And if you are buying non-stick induction cookware, you must need a non-stick pan for use.
This article will show you how to check if the pan is non-stick or not. But before that, you have to understand what exactly a non-stick pan is.
What Is a Non-stick Pan?
Non-stick pans are normally coated with PTFE which is known as Teflon. This is a synthetic compound composed of carbon and fluorine atoms. This non-stick, non-reactive surface is used to coat a pan to avoid food stickiness.
A non-stick pan is great for frying eggs, vegetables, fish, making pancakes, or turning sausages. As food does not get stuck to non-stick pans, making fried snacks and other delicacies is useful. Hence, you can read this article on KitchenGuider to help and guide yourself.
Teflon makes the cookware easy to clean. Teflon-coated pans or cookware need a very small amount of dishwashing liquid or soap to clean the pan. The greatest part is that Teflon-coated pans require a minimum amount of oil or butter to cook or fry. So you can maintain a healthy diet by cooking on non-stick pans.
There is some controversy about using non-stick pans that it is not healthy to cook on non-stick pans. This statement is not fully correct as non-stick pans do not contain PFOA. This compound is harmful to human health, but it is not used while manufacturing non-stick pans, so it is fully okay to use it regularly in your kitchen.
How to Check if a Pan Is Non-stick?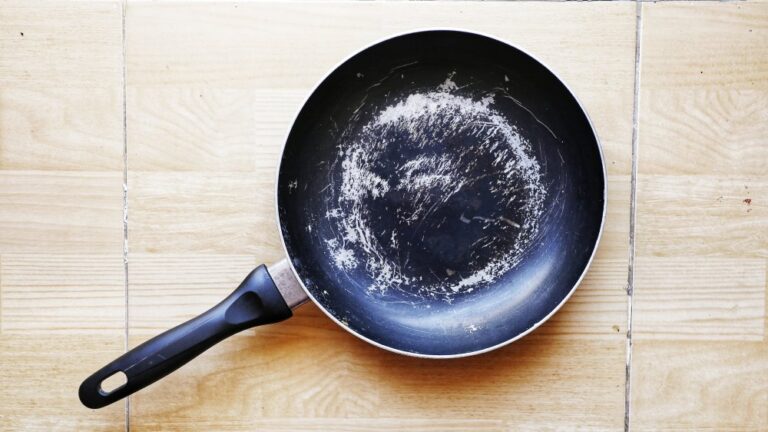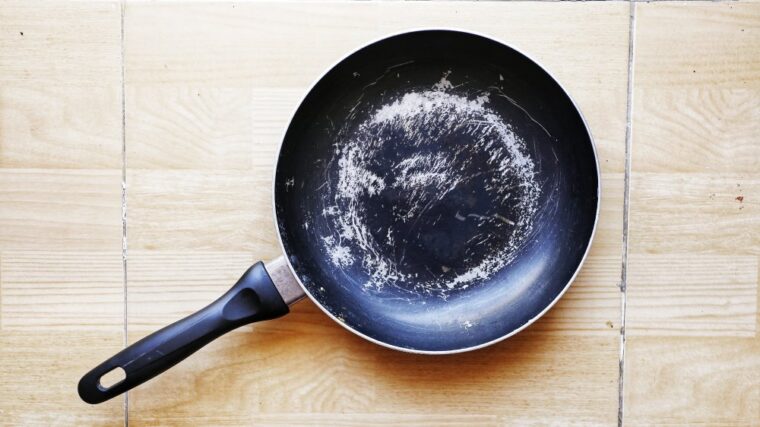 There are thousands of options in the market that you will find while buying a non-stick pan. So, you need to know the attributes. That will help you to understand if the pan is non-stick or not.
The points are discussed below:
The appearance of the pan:
Normally non-stick pans have a dark gray hue layer on the inside and a shiny metal coating on the outside of the pan. So, check the inside and outside of the pan before buying. The appearance normally shows if the pan is non-stick or not.
The surface of the pan:
Non-stick pans' surface is different from normal pans. Usually, the surface of the pan is very glossy and smooth. The normal pan's surface is not that smooth. Rather it is dry and harsh if you touch it with a finger. The uneven surface of a normal pan is not easy to clean even.
Non-stick pans are scratch-free. You will immediately feel the difference between a non-stick pan and a normal pan.
Weight of the pan:
Non-stick pans are usually more lightweight than other pans. Iron pans tend to be heavy, which makes them less user-friendly. Non-stick pans are made with metal but coated with a protective layer.
When you hold a normal pan and a non-stick pan with two hands, you will experience a significant weight difference between these two. So, the weight difference will help you understand which pan is non-stick.
Sign on the box:
Most of the non-stick pans are made of Teflon. Now, these pans have e big sign on the box that this pan is made with Teflon or Coated with Teflon. So, check the pan's packaging carefully before buying if it has this type of sign from the manufacturer.
Look for the short messages- "Non-stick thanks to Teflon' or 'Coated with Teflon'. And, why not at the very first glance? It's the easiest way to know.
What to Consider While Buying Non-stick Cookware?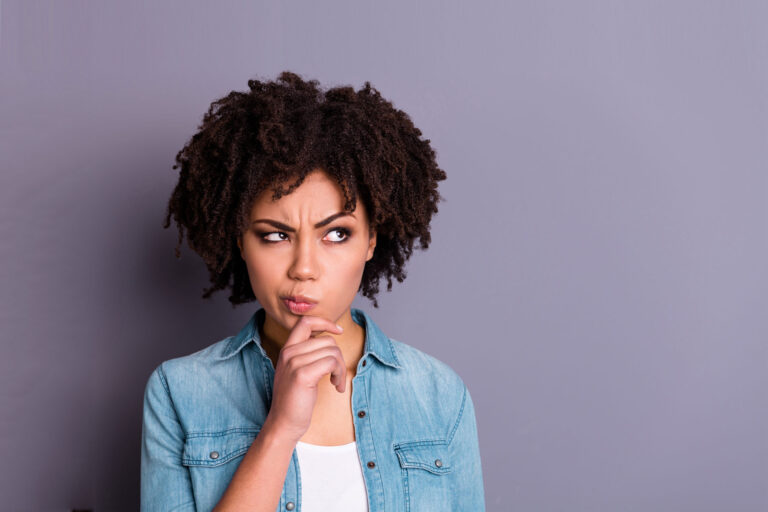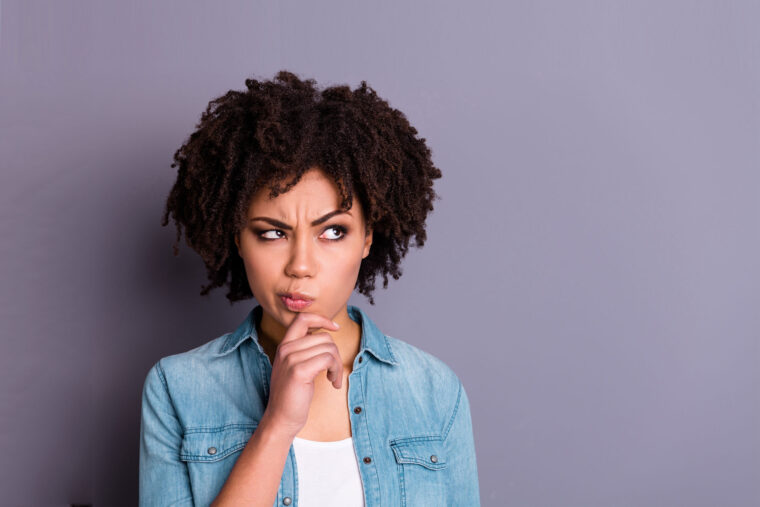 You'll not buy anything being blind. The same goes for the kitchen stuff. Check for these characteristics and qualities in your non-stick cookware.
Safety
Some non-stick pans contain a harmful chemical called PFOA. Make sure that the one you are putting on your cart isn't made of the element. You have the option to check the manufacturing process that'll tell you if the pan is safe. And it's your right to consume safe foods. So, don't compromise it.
Construction
How do you feel about buying something at a cheap price? No doubt, very good. But, it's also true that quality falls with the falling of price. Don't go with the price. Check the material and structure of the pan. No one wants overcooked food and a defective pan after using it a couple of times, to prevent that you will need to get yourself quality stuff. To do that you can check imarku.net.
Function
Is it just a pan, or can you cook well on it? The function of a non-stick pan is about the whole of it. From the heat distribution to easy cleaning, it functions well if you get the all service squarely.
Durability
Buying cookware means investing in it. You're not going to buy them every year but once or twice in a lifetime. Choose a durable product over natural and delicate material like ceramic.
Value
Be ready to pay more for better quality. But, don't pay too much. How? Many cookware brands cost less but render quality products. Take time and help from your friends and family who are well aware of the price and quality.
Reasons That You Will Choose Non-stick Pans: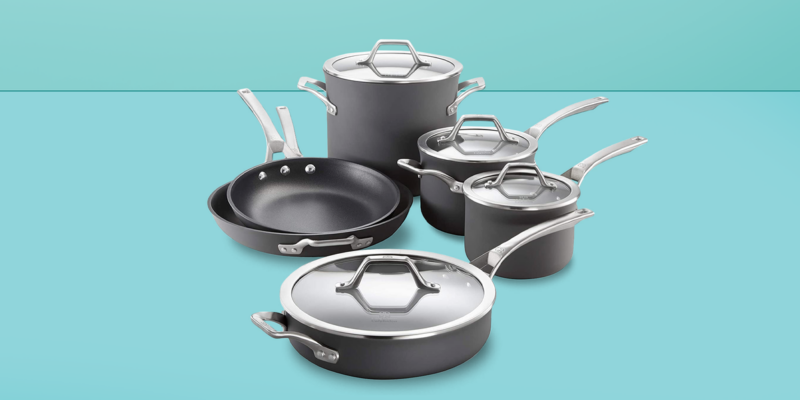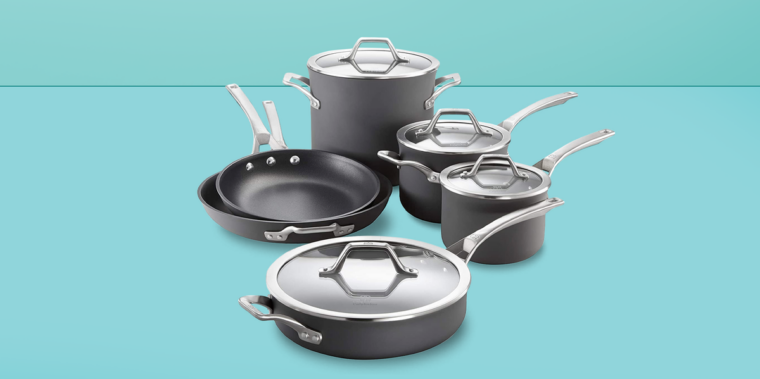 You will get lots of options when choosing cookware for your kitchen in the market. Among all, non-stick cookware is the best if you want your cooking experience to be amazing.
Here are some reasons you will love non-stick pans for your daily cooking.
Non-stick pans are easy to clean for their smooth and polished surface. The Teflon coat makes the surface flush, making your cooking experience hassle-free.
It requires less oil to cook, which means you can eat a healthy and balanced diet.
Non-stick pans are scratch-resistant, which ensures an easy cleaning process.
The pan distributes even heat on the backside to cook the food evenly.
The modern and stylish appearance of the cookware adds elegance to your kitchen closet.
Final Thoughts
It is not that hard to find which one is a non-stick pan. For healthy cooking, non-stick pans are a good choice. Moreover, this type of pan is long-lasting and durable, which means one pan can go a long time. That was all about how to tell if a pan is non-stick.
Haven't you long been waiting to decorate your kitchen and cook your favorite dish? Now, what's the waiting for? We know you are a non-stick cookware lover. Then why the delay. But, be careful what you are going to buy.