Chutney is a very popular dish that comes to us from Indian cuisine and has quickly won over gourmets all over the world. It's about a dish, that is, a spicy sauce that many people describe in the following way: "You don't know if you'd laugh at how sweet it is, or cry at how spicy it is!"
Although onions are usually used in dishes as a natural thickener and sweetener for soups and meat dishes, there are also dishes such as chutney where onions are the main ingredient. You may at first think that it is jam, because of the pieces of fruit or vegetables in it. It is actually a spicy, sweet, and sour sauce that is prepared from fresh or cooked fruits or vegetables with the addition of sugar, vinegar, and spices.
Given that today we live a fast-paced life and that we have very little time left for cooking and family, there are more and more people who buy ready-made meals in order to save time. On the market, it is possible to find many different chutneys made according to a local recipe, and the taste is identical.
To learn more about chutneys you can visit this site. Read below how to prepare your favorite flavor and how much time and effort you need for such a thing.
The Roots of Chutneys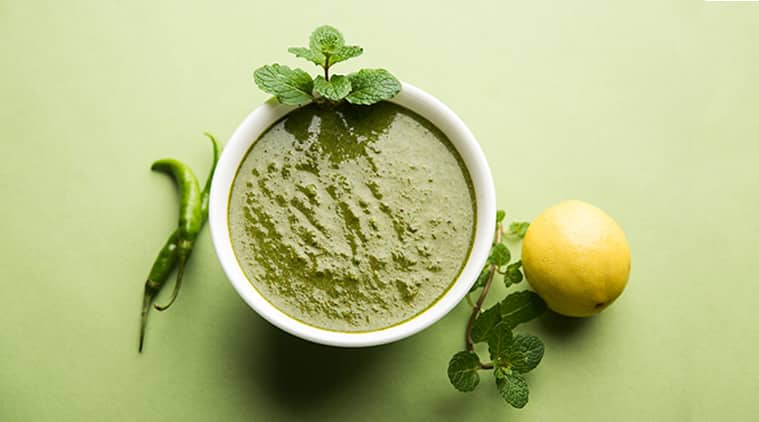 The very word of this delicacy has its roots in the Hindi and Urdu languages and means "to taste". Indian culinary tradition says that this sauce was created by combining all the ingredients and spices in one combination. Autumn fruit chutney is becoming more and more popular outside of India and Pakistan and the good news is that autumn is just knocking on our door.
So, we can say it is made from fruits and/or vegetables, and most often in some combination of the two. Its taste is usually both sour and sweet and hot and salty or sometimes some other combination.
It is eaten before a meal, after a meal, and most often with a meal (so before the main course, as in the picture). It is full of wonderful spices: ginger, turmeric, cinnamon, chili, cardamom, cumin, nutmeg, lemon grass… If you don't like exotic spices – don't open the jar!
The Types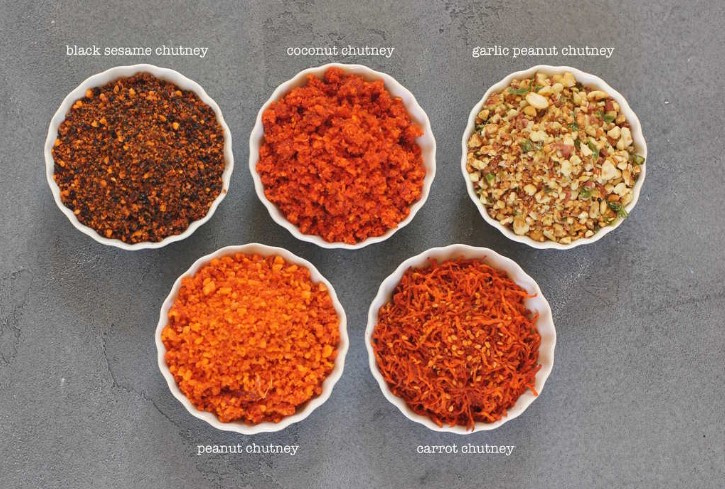 When we talk about the types of this popular sauce, it is impossible to say the exact number, because there are countless combinations. However, each Indian province has its own original recipes that are passed down from one generation to another. Let's just say that some of the most popular are coconut chutneys that go best as an addition to South Indian cuisine, dishes like Idlis and Dosas.
Tomato chutney as well as green mango chutney appear in many variations in all Indian provinces and are among the most popular types. To prepare this dish/sauce, you will need many spices, and some of the basic ones are cumin, turmeric, fenugreek seeds, dry ginger, sea cucumber, dry ground mango, coriander seeds, mustard seeds, lemon chili, and tamarind. There are countless combinations and be sure that you can never get bored of this dish.
Given the combination of sweet-salty-spicy-sour, those who try this specialty from Indian cuisine for the first time remain confused because they are not sure whether it is served with sweet or salty dishes. Chutney can be eaten with salty or sweet dishes, and in India, it is eaten with almost everything – with rice, naan bread, vegetables, with meat, and other ready-made foods. The sauce in which apple is the main ingredient will go perfectly with various types of creamy cheeses.
When summer temperatures are high, digestion and metabolism slow down, and our appetite weakens. If we sweat a lot, the body can become dehydrated, which is why there are not enough gastric juices to digest heavy food. In order to avoid this, a light diet with refreshing foods and mildly spicy spices is the best choice, and that's exactly what coriander and mint chutney sauce are.
These sauces are the perfect spread for sandwiches, toast, burger buns, crostini, and the like, as well as a dip for crackers and various other savory pastries.
Prepare This Sauce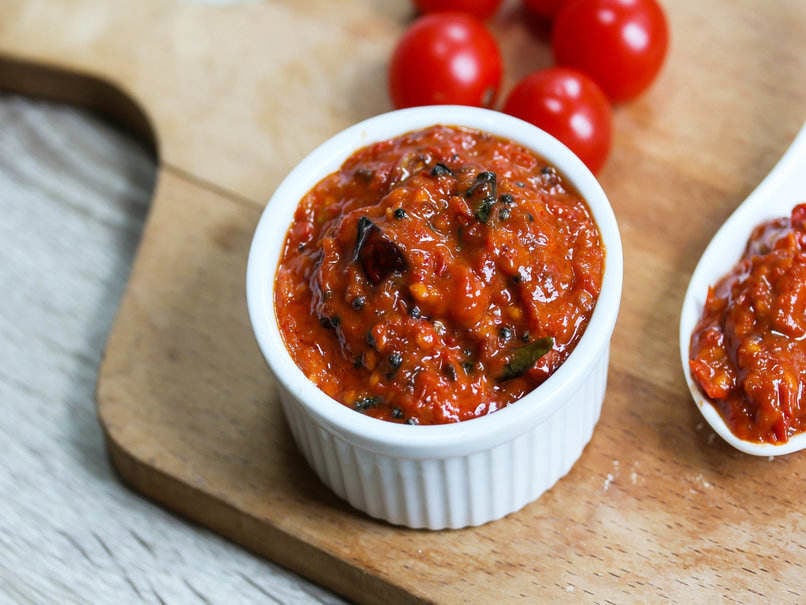 The best thing is that it will not take you long to prepare this sauce (if you have all the ingredients, and you need quite a lot of them because many different spices are added.
The ingredients are combined, and cooked at a low temperature with frequent stirring until the mixture does not become thick and mushy. What is interesting is that, if you make large quantities of chutney, if you store it properly (in sterilized jars) you can store it in the refrigerator for up to 6 weeks.
Chutney can be wet or dry, coarse or fine in texture. The Indian word for this sauce refers indiscriminately to fresh and marinated preparations, often sweetened with preservatives. In recent times, chutney has rightfully entered the kitchens of great chefs who propose it mainly in their own version, thus making it a new culinary trend.
The great advantage of these sauces is that, like jams, chutneys have as a starting point a unique recipe that can be used endlessly, which is fruit or vegetables cut into pieces, a glass of vinegar, sugar, salt, and spices. This is the base for any other sauce of this type, and it can also be used as a jam.
Final thoughts
The refreshing salsa-like sauce is a great addition to roasted meats or side dishes, and the combinations of fruits, vegetables, and herbs that are used are almost endless. Sweet with the addition of lemon sugar, vinegar, or lemon juice.
It is prepared by slow cooking, just like marmalade, and is most often served as a side dish to sweet and savory dishes. Give this incredible side dish a try and enjoy the explosion of flavors.