Pulled pork, a dish of tenderly shredded meat dripping in rich, flavorful sauce, is a mainstay of barbecues and family gatherings.
It's the stuff of legend in southern cuisine and, when done right, can transport you straight to culinary nirvana. Let's embark on a journey of understanding this delicacy, from preparation to the perfect plate:
Choosing the Right Cut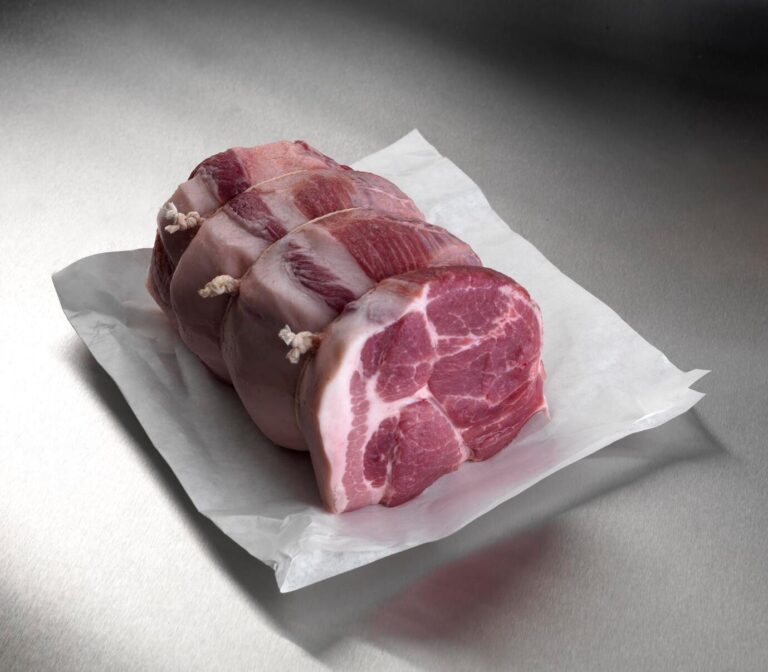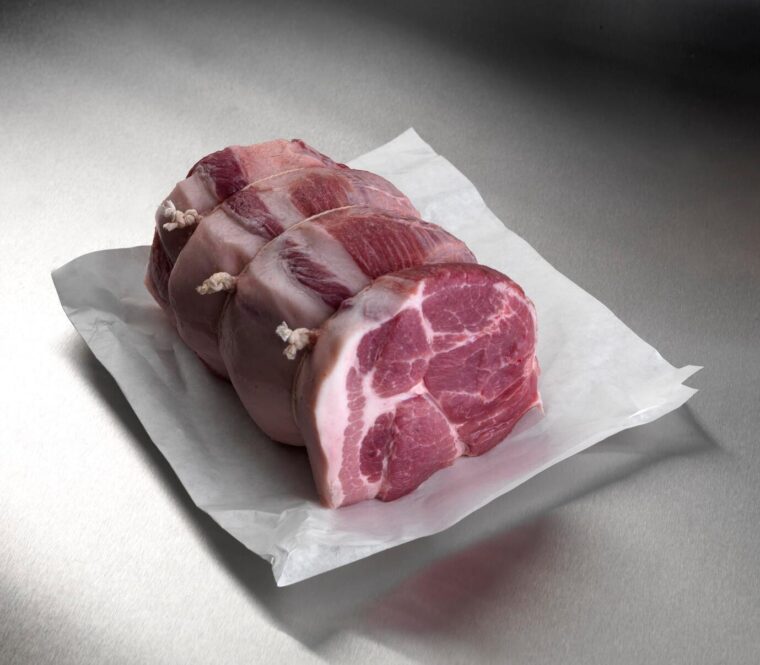 The revered pork shoulder, synonymous with the perfect pulled pork, goes by a couple of popular names.
It's known as the Boston butt in many places, a name that surprisingly has nothing to do with the animal's rear but instead comes from the old practice of storing pork in barrels called "butts."
Its alternative name, pork butt, can sometimes lead to confusion, but rest assured, both terms refer to the upper part of the shoulder.
What sets this cut apart is its rich fat content and marbling. Marbling refers to those delicate streaks of fat woven within the muscle. As the pork cooks, these fat streaks slowly melt, infusing the meat with moisture and flavor.
This ensures that even after hours of cooking, the pulled pork remains succulent and irresistibly tender.
The Marinade and Rub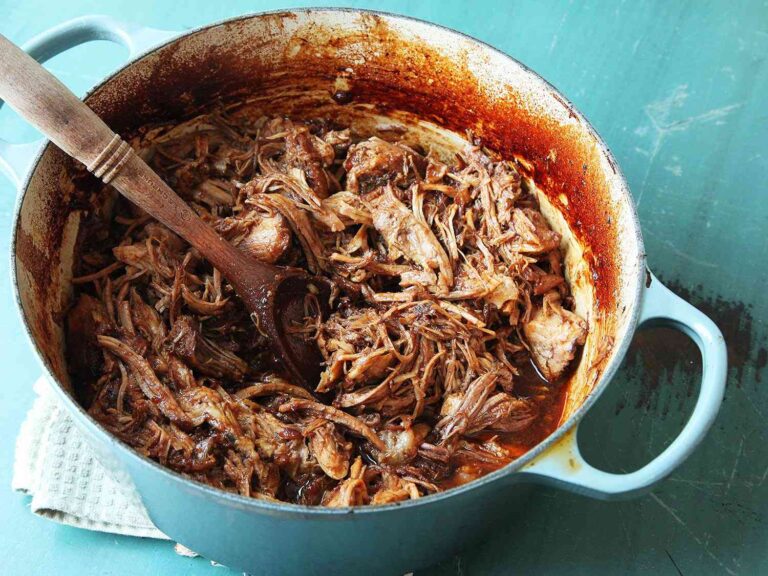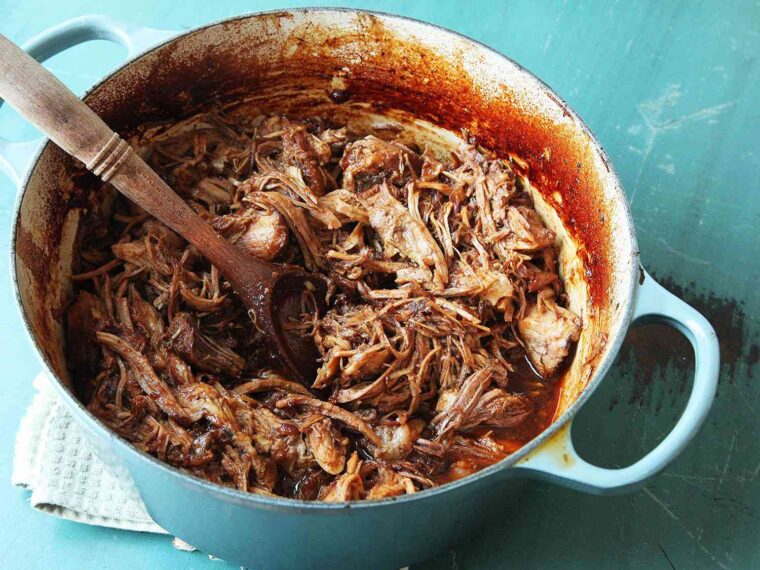 Diving into the world of marinades and rubs for pulled pork, you'll soon realize the immense variety available. However, some elements remain constant. A quintessential rub starts with a base of salt to bring out the meat's natural flavors.
Brown sugar, on the other hand, lends a hint of sweetness and allows for a beautiful caramelized crust when cooking. Paprika provides a smoky undertone and vibrant color, while other spices like cumin, garlic powder, or onion powder can be added based on personal preferences.
But don't stop at the rub. A marinade can deeply infuse the meat with flavor. A blend of apple cider vinegar introduces a tangy note, perfectly complementing the rich pork. Mustard, with its sharpness, balances out the sweetness, while a splash of your chosen barbecue sauce ties all these flavors together.
Letting the pork shoulder bathe in this concoction overnight ensures the meat absorbs every hint of flavor, priming it for the cooking process.
Slow and Low: Cooking to Perfection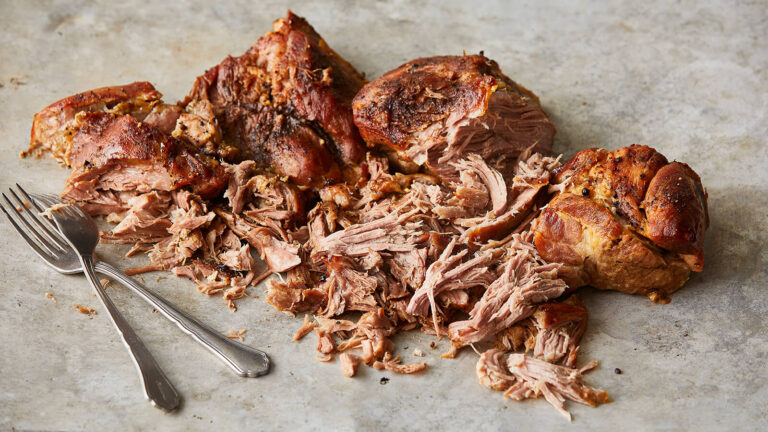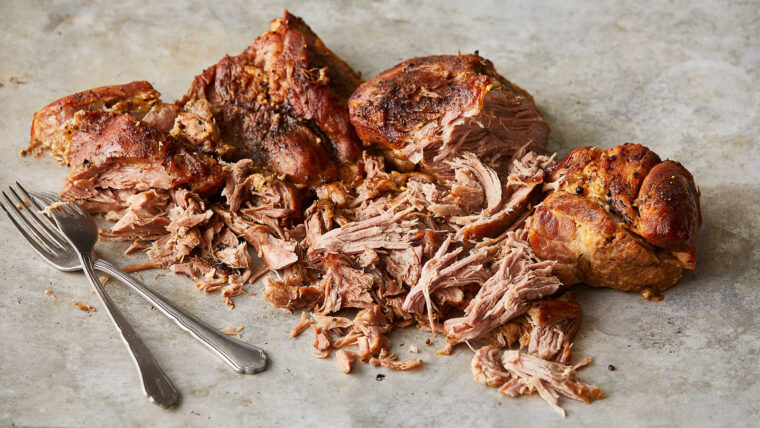 Pulled pork isn't about a quick meal; it's a culinary experience that demands patience. Slow cooking is paramount to achieving that fall-apart texture. Whether you opt for the smokiness of a wood-fired smoker, the convenience of a modern oven, or the consistency of a slow cooker, maintaining a low temperature is key.
Cooking at around 225°F (107°C) might seem leisurely, but this ensures the meat's collagen breaks down without drying out the pork. Depending on the meat's size and the exact temperature, this can take anywhere from 8 to 12 hours.
The outcome? Meat so tender that it practically melts in your mouth, validating every minute of the wait.
Pulling the Pork
Achieving the perfect pulled pork texture requires patience not only in cooking but also in handling the post-cooking meat.
When your pork shoulder signals its readiness by reaching an internal temperature of around 195°F (90°C), the next crucial step is to let it rest. This pause, typically about 30 minutes, allows the meat's internal juices to redistribute, ensuring every bite is as juicy as the one before.
When it's time to pull, arm yourself with two sturdy forks or, if you're looking for a tactile experience, put on some gloves and get your hands in there! The objective is to shred the meat into those characteristic, mouthwatering strands.
While doing so, keep an eye out for larger chunks of fat or any connective tissue – these can be set aside to ensure a smoother eating experience.
Serving Size: How Much Do You Need?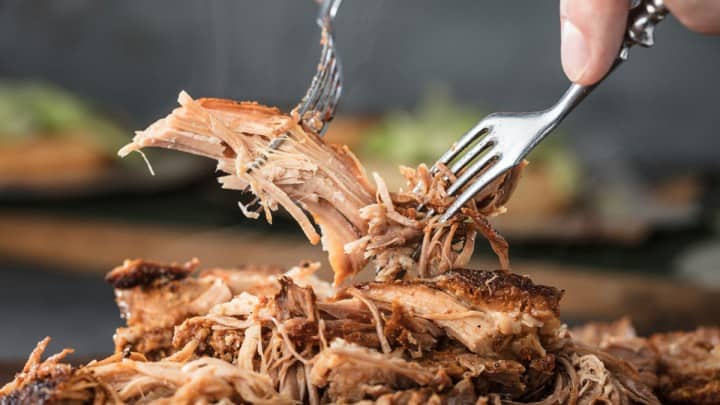 When planning a meal, especially for a gathering, gauging how much pork shoulder to buy can be daunting. How much of pulled pork per guest do you need?
The cooking process, given its extended duration and the presence of fat, causes the meat to reduce significantly.
On average, the weight loss amounts to approximately 40%.
If you're strategizing for the main course, a rule of thumb is to account for 1/3 to 1/2 pound of raw meat for each guest. For a party of 10, aiming for a 4-5 pound pork shoulder would be a safe bet, ensuring everyone leaves satiated.
Perfect Pairings
The majesty of pulled pork isn't just in the meat but also in what accompanies it. A mound of pulled pork on a plate is decadently rich and, while delightful, pairs best with accompaniments that bring contrast:
Tangy Coleslaw: The cool, crisp crunch of coleslaw, with its slightly tangy dressing, provides a refreshing counterbalance to the warm and rich pork.
Crusty Bread Rolls: There's something ineffably comforting about stuffing pulled pork into a fresh roll, the softness of the meat juxtaposed against the crustiness of the bread.
Hearty Sides: Whether it's the sweet and smoky baked beans or the creamy goodness of mac 'n' cheese, these sides enhance the meal's heartiness, making it even more indulgent.
A Drizzle to Finish: A final drizzle of barbecue sauce – be it smoky, spicy, or sweet – can elevate the flavors, adding an extra layer of depth to every bite.
Wood Matters: Enhancing the Smoky Flavor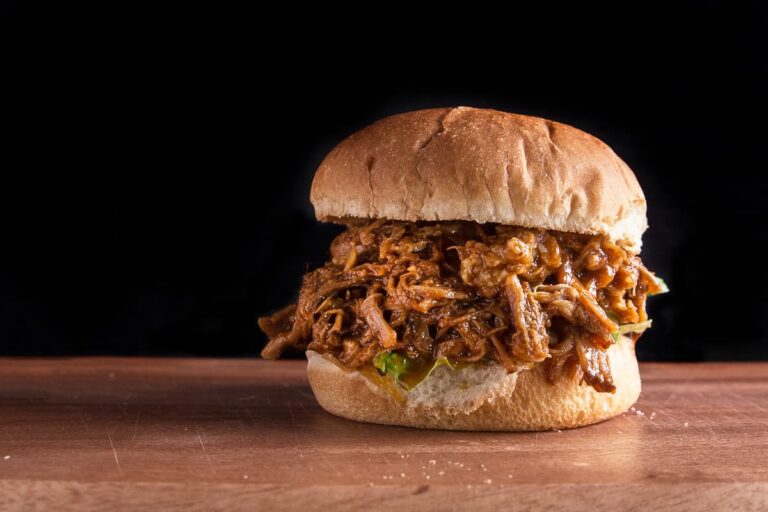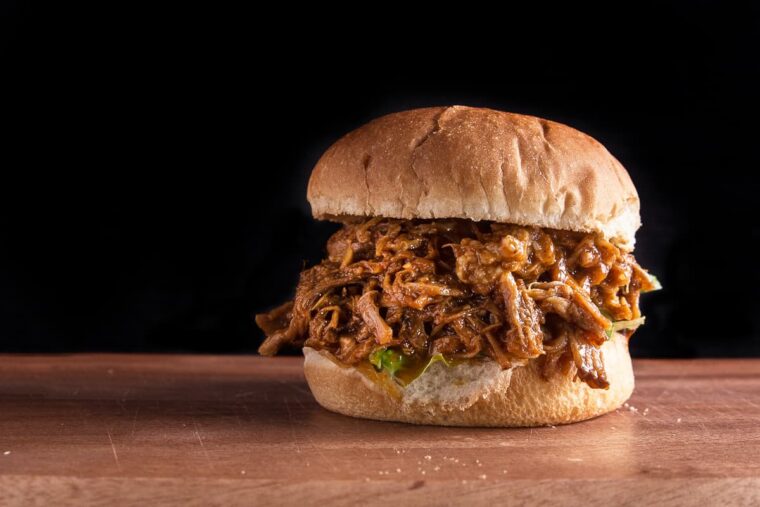 The choice of wood can significantly influence the flavor of your pulled pork. Here's a brief rundown:
Hickory: Often a favorite for pork, hickory provides a strong, bacon-like flavor.
Applewood: Offers a milder, fruity taste, perfect for those looking for a subtle smokiness.
Cherrywood: Imparts a sweet, mild smokiness with a hint of fruitiness.
Oak: A versatile wood, oak gives a medium smoky flavor, which isn't overpowering, making it great for longer smoking sessions.
Remember to avoid woods like pine or spruce as they can impart a bitter flavor.
Final Word
Mastering pulled pork is less about complex techniques and more about patience and quality ingredients. From the wood you use in your smoker to the time you allow the meat to marinate, every step contributes to the final, flavorful outcome.
Embrace the process, and you'll be rewarded with a dish that's the star of any gathering.