Everybody likes the pleasant smell that comes when a new appliance is unpacked from the box.
There is this other smell though that is irritating sometimes. It is the burning plastic smell that we get from the new devices on plugging in.
Kitchen appliances made of plastic components can give out a weird odor. These components are usually made of chemicals which give out this odor in the early uses of the appliance.
If we put this into technical terms, then the plastic components of the new appliance still have volatile organic compounds on them. These components can eventually evaporate which causes the appliance to give out the irritating plastic smell.
Air fryers, when new, also give the same smell. It goes away after you have used it a couple of times. If it still lingers, you need to take some measures which we will discuss soon. Before that, let's look at why your air fryer smells like plastic if it is new.
Why Does Your New Air Fryer Smell Like Plastic?
Air fryers are made of heat resistant plastic from the outside shell to most of the components inside.
The heat resistant plastic insulates the heat, keeps it inside the appliance and remains cool on the outside so that you don't burn your skin when you touch the appliance.
Some of these plastic components need to vent out plastic fumes over time through the process of heating and cooling. Most factories do not have time to let these components vent out the plastic smell. Thus, when you use it air fryers smell like plastic for a couple of times.
Should you worry about the plastic odor from the air fryer?
The plastic smell can be really irritating but you don't need to worry about it when the appliance is new. When your air fryer has been heated up and cooled down repeatedly, the volatile organic components eventually evaporate and the odor leaves after you have used the air fryer for 10-12 times.
How To Get Rid Of The Plastic Odor From Your Air Fryer?
We have discussed the reason for the irritating plastic odor from your new air fryer. Now let us look at some of the possible remedies that will help you get rid of this odor.
Wash Grease Separator Tray and The Basket –
The first step is to thoroughly wash the new separator tray and the basket by using a strong dishwashing soap which removes grease easily.
Scrub away all the dirt, oil and plastic particles from the parts.
This is a pivotal process as we don't know how the components have been handled in the manufacturing and shipping process. Clean the basket and the tray, remove the grease and let it air dry.
Break In Your Air Fryer-
You need to do a couple of "dry runs" of your new air fryer!
To release the plastic fumes, it is highly recommended to run your air fryer with no food for a couple of times so that the plastic particles on the inside and outside of the air fryer heat and then cool down.
To do so, place the clean air fryer basket and separator tray inside it and set the air fryer to 350-400 degrees with no food.
Let it run for at least 40 minutes and then allow it cool for 15 minutes. Repeat this process for 3-4 times. This will help the fumes to realize and the plastic smell will vanish soon.
You should carry out this process in an outdoor environment with access to an electric outlet or in a garage because the smell might be too much for your kitchen.
Season Grease Separator Tray And The Basket-
After completing the above two steps, coat your gasket separator tray and basket with a very light layer of cooking oil. Do not use any spray type cooking oil because it can cause the anti-stick coating on those components to peel off.
Dampen a paper towel with regular cooking oil and use it to coat the inside of the grease separator tray and the basket of the air fryer.
Put them inside the air fryer, set it to 350-400 degrees and run for 10 minutes.
Let it cool for 10 minutes and then remove the tray and basket. You may repeat the process for one more time.
Once you have completed the process, wipe the parts of any excess oil and clean them with dish soap. Let them air dry again.
Distilled Vinegar Mixed With Lime Juice-
If you can still smell the plastic smell, then you need to do this little trick. Take 1 tablespoon each of lime juice and distilled vinegar in a small oven safe dish. Mix them up and place the dish in the air fryer basket. Set the temperature of the fryer to 350-400 degrees and run for 3 minutes. Let the dish be inside to cool for 15 minutes. The lime and vinegar mixture will absorb any fumes left inside.
After this steam bath, wash the basket for one more time. Use a dampened towel to wipe the inside of the air fryer for any leftover plastic fumes and residue.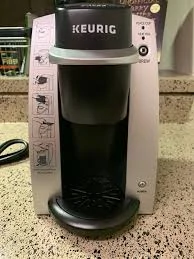 After completing all the steps, your new air fryer won't smell like plastic anymore. It will be all set for you to make scrumptious dishes.
Here are some tips you can follow for properly handling your air fryer-
Wash your basket after every cooking session. This will prevent the grease from building up and bacterial growth which could foul the food and result in diseases.
Use a damp towel to wipe your air fryer from the inside after every cooking session.
Use the vinegar-lime steam bath method once a month to prevent any odor and to keep the air fryer in the best condition.
Usually after using your air fryer for a few times and following the above mentioned steps, the plastic smell goes away. If your air fryer still gives out a smell, it can be due to some other reason.
Other Reasons Why Your Air Fryer Smells Bad-
If your air fryer is giving any other smell than the tasty food you're cooking, then you need to pay attention.
If it gives out a white smoke along with a slight smell, you shouldn't worry much as it is common when you're cooking fatty foods.
If you smell a strong burning plastic or chemical odor along with a black or blue smoke coming out of your air fryer, it might be an indication that it has a serious fault. If you accidentally placed a plastic accessory that is not oven safe inside your air fryer, it might be a reason for the smoke.
You should turn your air fryer off and report it for maintenance or get it exchanged if your warranty allows you to.
What to do if you have food stuck to the heating element?
The heating element in air fryers is exposed in most designs.
If you allow food to get stuck to it or around it while cooking, it might start burning and cause an unpleasant smell and smoke. Therefore, the heating element of your air fryer needs to be cleaned regularly.
Bonus Tips For You!
A simple trick to keep the anti-stick coating of the basket of your air fryer last longer is to use a heavy duty aluminium foil to cover the bottom of the basket. This captures all the extra grease, melted cheese and anything that drips off your food. Make a little tray with handles sticking out the sides using the aluminium foil. You will now be able to pick it up easily and make your air fryer mess free and clean.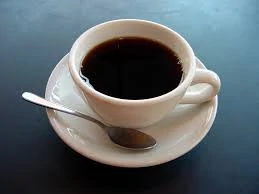 If you want crispy fries, properly cooked steak or chicken breast, we have a tip for you! Just preheat your air fryer to the desired temperature and run it for 5 minutes. After the first run, insert the food in the basket. You are advised to be careful as the insides of the air fryer will be hot. This tip will allow the hot sir to seal the juice inside your chicken, fish or steak and make them more flavorful. It also decreases cooking time, thereby saving your time.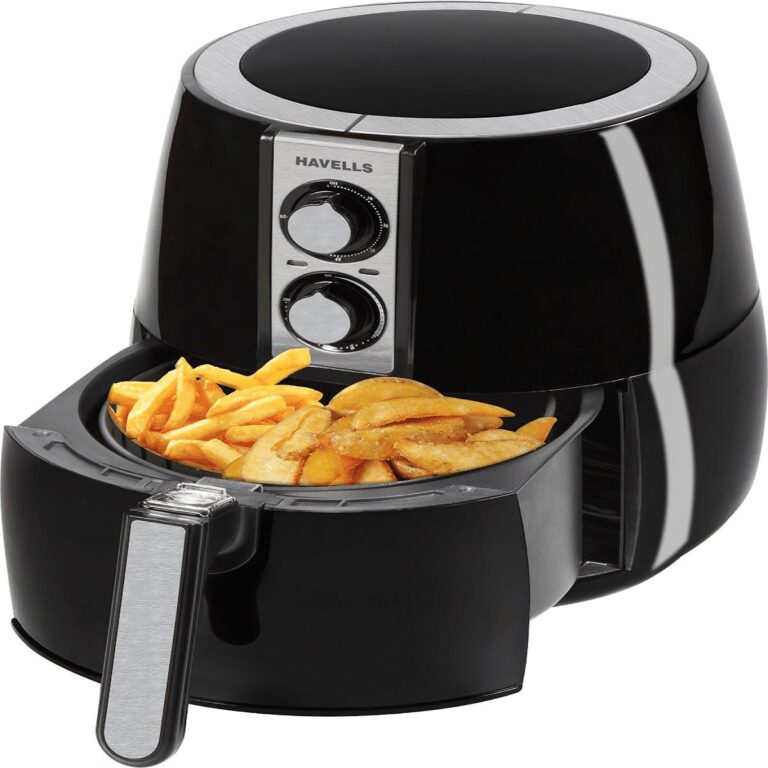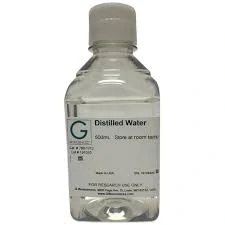 Your new air fryer is a healthy alternative that not only results in a variety of tasty food but also is very convenient because of its small size and portability.
From crispy oil free fries and healthy chicken wings to delicious muffins and brownies, you can enjoy them all.
With all these amazing functionalities, you just need to maintain your air fryer right from the start and it will serve you a long time.
Do not get scared of the plastic smell that comes out from your new appliance.
Use it for a few times and follow the steps we have listed to tackle this problem.
Clean it regularly and pay attention to any unusual smoke and odors.
Happy cooking!