Ants are a common household pest that can be difficult to eliminate. They have been known to enter homes and contaminate food, creating an unsanitary environment. This article will provide strategies for getting rid of ants in the kitchen quickly and effectively.
The first step is recognizing the signs of an ant infestation. Common indicators include small piles of dirt or sawdust near entry points, trails of ants leading from one area to another, and finding live or dead ants inside cabinets, drawers, and on countertops. Identifying where ants are entering the home is also essential for successful eradication efforts.
Finally, this article will discuss methods for ridding kitchens of these pesky insects without using harsh chemicals or poisons that may pose health risks for people and pets living in the home. Through the strategic implementation of preventative measures as well as targeted extermination techniques, readers should be able to gain relief from unwanted ants in their kitchens once again.
Understanding The Behavior Of Ants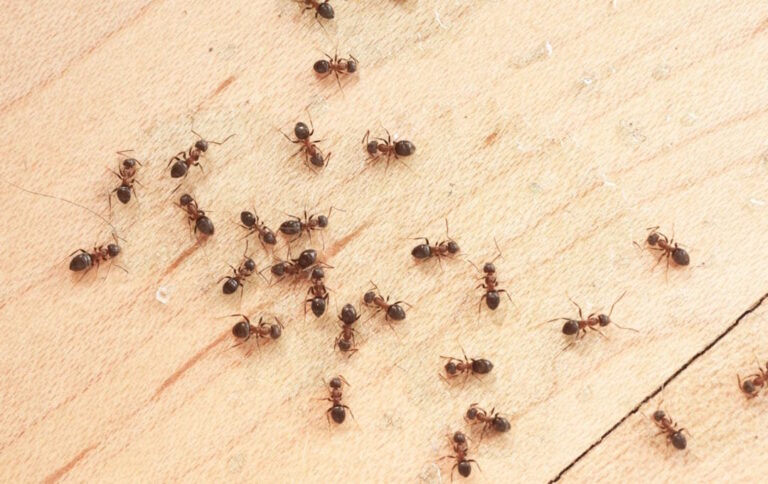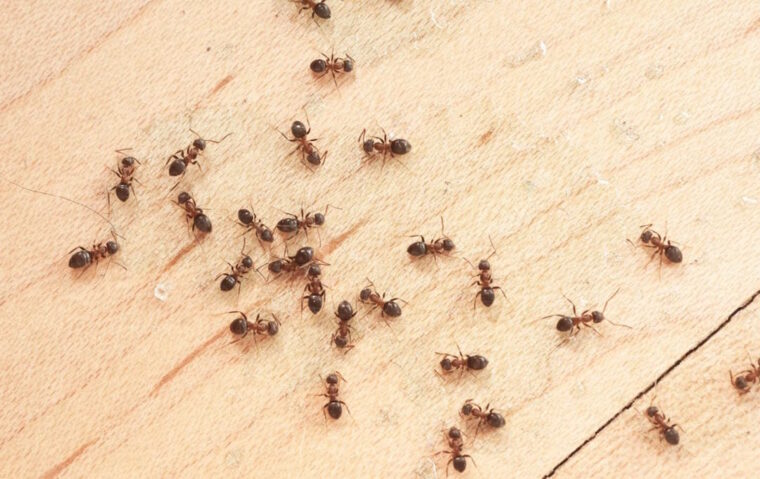 Ants are social insects living in colonies and communicating with each other through pheromones or chemical signals. They rely on the colony to survive and reproduce. Ants tend to enter homes in search of food sources like sugar, starch and proteins. Understanding their behaviour can help identify how they are entering a home and what type of bait will be most effective when trying to get rid of them.
The first step is identifying ant trails leading into the house as well as any entry points, such as cracks in doors or windowsills. This can provide clues about where ants may be coming from outside the home, which can then be used for prevention purposes by sealing off the entries. It's also important to determine what types of foods attract these pests so that they can be removed from areas accessible by ants.
Once an ant infestation has been identified, baiting is usually recommended as an effective way to get rid of them since it allows workers to carry poison back to the nest, eliminating the entire colony at once. Baits should contain ingredients that are attractive for specific species, such as sweet substances for odorous house ants or protein-based substances for pavement ants. Placing several small amounts around potential nesting sites throughout the kitchen should effectively lure the ants away from food sources while killing them off completely over time.
Cleaning Up The Kitchen
The first step to eliminating ants in the kitchen is to clean up any messes and crumbs. This includes wiping down work surfaces, emptying trash cans, vacuuming floors and furniture, and cleaning up spills. All food should be stored away in containers or refrigerated so that it does not attract ants. Additionally, dishes should be washed as soon as possible after use.
To further prevent ants from entering the kitchen area, cracks, where they may enter should be sealed with caulk or other sealant material. Window sills and door frames should also be checked for potential entry points. If necessary, screens can be installed on windows and doorways to reduce ant infestations.
Finally, regular maintenance is important in keeping the kitchen free of ants. Wiping countertops daily with cleaner and vacuuming regularly will help keep an environment that is less conducive to ant activity. Also, consider adding peppermint oil around susceptible areas like window sills and entry points as a natural repellent against pests.
Sealing Entry Points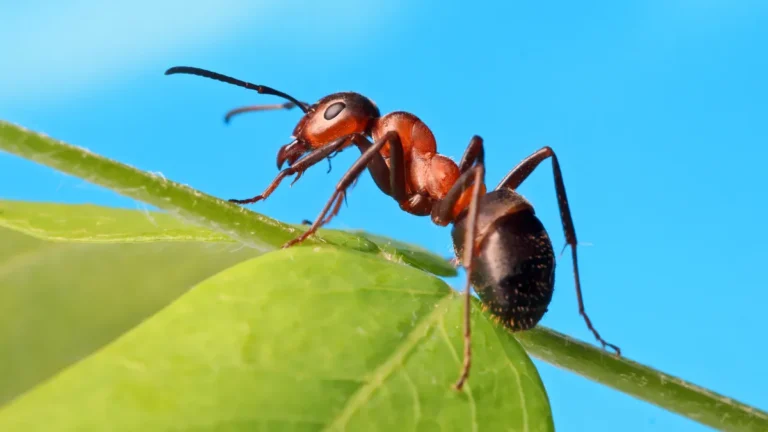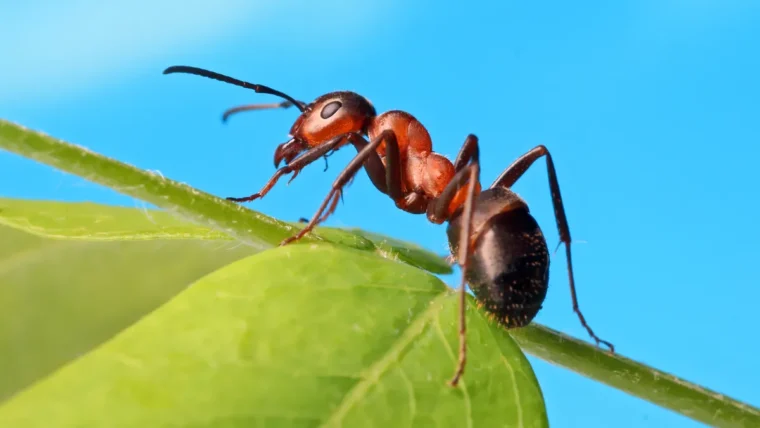 Having a clean kitchen is important, but if there are still ants present in the space, it may be time to take further measures. Sealing entry points can help keep unwanted visitors from making their way into the kitchen. This process requires some patience and diligence; however, it can go a long way towards keeping ant populations at bay.
The first step in sealing entry points is identifying where ants may be entering the kitchen. Common places for them to enter include cracks or gaps around windows and doors, along baseboards, near plumbing pipes, and through any small crevices that can be found throughout the space. Once these areas have been identified, they should all be sealed with caulk or other appropriate materials so as to create an orderly barrier between outside and inside spaces.
It is also important to ensure that food sources such as crumbs on countertops or spilt liquids are quickly cleaned up before they become an attractant for ants. Additionally, eliminating moisture sources like leaking faucets or standing water will reduce the chances of attracting ants indoors. By following these steps diligently over time, having a pest-free kitchen will no longer seem like an impossible task.
Home Remedies To Repel Ants
Home remedies can be effective in repelling ants from the kitchen. A popular solution is to mix equal parts of water and white vinegar, then pour it into a spray bottle. This mixture should be sprayed directly on any ant trails or entry points around the kitchen. Ants have an aversion to the smell of vinegar, so this technique can work well as a temporary measure. Another home remedy involves sprinkling salt along doorways and windowsills to create an impassable barrier for ants. Salt also disrupts their chemical communication system, making it more difficult for them to find food sources inside the house. Finally, peppermint oil has been known to deter most types of ants due to its strong scent. Placing cotton balls soaked with peppermint oil near suspected areas where ants are entering can help repel them from the kitchen area.
Natural Repellents
Pungent plants and potent powders can provide potent protection from pesky pests. Natural repellents are a great way of deterring ants from entering the kitchen, as these remedies make use of naturally-derived products to help keep these critters at bay.
Plants such as peppermint, spearmint, garlic, cloves, cinnamon, and thyme all possess strong odors that repel ants. To apply this approach in the kitchen, simply plant any or all of the above herbs around doors and window sills; they will not only act as natural deterrents but also add an inviting fragrance to the space. Alternatively, crushed-up pieces of dried herbs may be scattered directly on ant trails – so long as it is done regularly – to stop them from crossing over into your area.
Natural powder repellents often contain borax or diatomaceous earth (DE). Borax disrupts the digestive system of insects by causing them to dehydrate after ingesting it, while DE consists of microscopic silica particles that damage their exoskeletons upon contact. Both substances should be mixed with sugar or honey before being sprinkled across entry points or along ant trails for optimum effectiveness. Regardless of which option you choose to opt for, remember to remove food sources whenever possible and clean up spills quickly using soap and warm water in order to prevent future invasions.
Baits And Traps
In addition to natural repellents, baits and traps can be used to get rid of ants in the kitchen. Baiting involves using a portion of food that attracts ants but also contains an insecticide or poison. These bait stations are often small plastic containers with holes for the ants to enter and exit. The idea is that the ant colony will feed on the poisoned bait inside, effectively eliminating them from the area. Traps are usually adhesive strips placed near areas where ants have been seen entering or exiting their nest. The sticky surface prevents further movement of any other ants which may come across it, trapping them until they die off.
It is important when setting up either baits or traps in your home to make sure they are kept out of reach of children and pets as both contain potentially hazardous chemicals. Additionally, if you notice live insects around your traps or baits, it may be necessary to use additional methods, such as electromagnetic pest control devices or professionals, to get rid of them completely. Finally, proper sanitation must be observed; this includes regularly wiping down surfaces with vinegar and water solution and disposing of garbage properly. Keeping these practices in mind should help keep your kitchen free from unwanted pests like ants.
Pesticides
Pesticides are commonly used to get rid of ants in the kitchen. While they may be effective, their use comes with a number of drawbacks that must be considered before resorting to this method. Exaggerating slightly, one might say that using pesticides is akin to bringing a nuclear bomb to an ant fight – it will certainly wipe out all the ants but also leave behind massive collateral damage. Firstly, many store-bought pesticide products contain harsh chemicals which can cause harm to humans and pets if not handled properly or overused. Secondly, some species of ants have developed resistance against certain types of pesticides, so there is no guarantee that any given type will actually work for eliminating them from your kitchen area. And finally, even when these products are used correctly, they can only provide temporary relief as long-term solutions would require further investigation into why the ants are entering the space in the first place and how best to address those underlying issues. All things considered, while pesticides can offer quick results, they should only be utilized as a last resort after other methods have been explored.
Professional Exterminators
Professional exterminators are an effective means of eliminating ants from the kitchen. Exterminators use a variety of methods, such as chemical treatments and baiting systems, to combat ant infestations. Chemical treatments involve applying insecticides directly to the area where ants are present in order to kill them quickly. Baiting systems rely on using food-based attractants with insecticide inside so that when ants feed on them, they die due to ingesting the toxin.
Exterminators typically assess the severity of the problem before determining which method is best for removal. They may also take into consideration any health or environmental concerns related to specific chemicals used in extermination processes. Additionally, professional exterminators have access to specialized equipment and expertise that can help identify areas of possible entryways for pests, such as ants, allowing them to target those areas during treatment procedures.
The cost associated with hiring an exterminator will vary depending upon the size of the property and level of infestation; however, this service often proves more efficient than attempting DIY solutions which require multiple applications over time. Furthermore, professional exterminators guarantee their work and provide follow-up services if needed after initial treatments.
Preventative Measures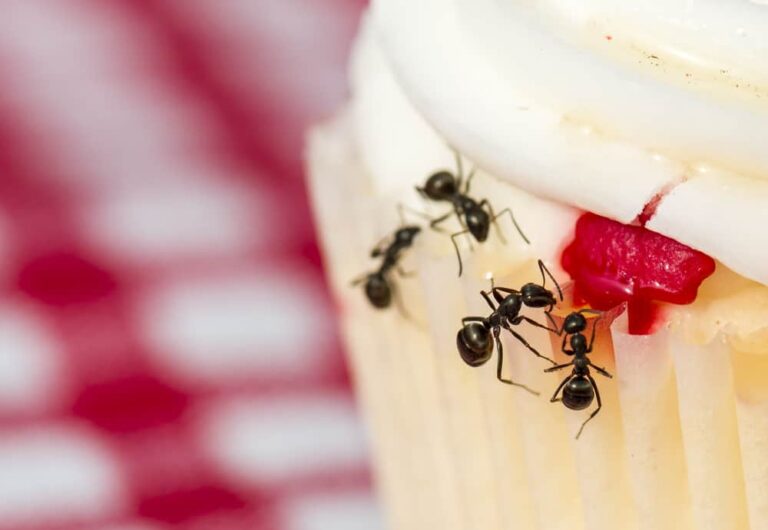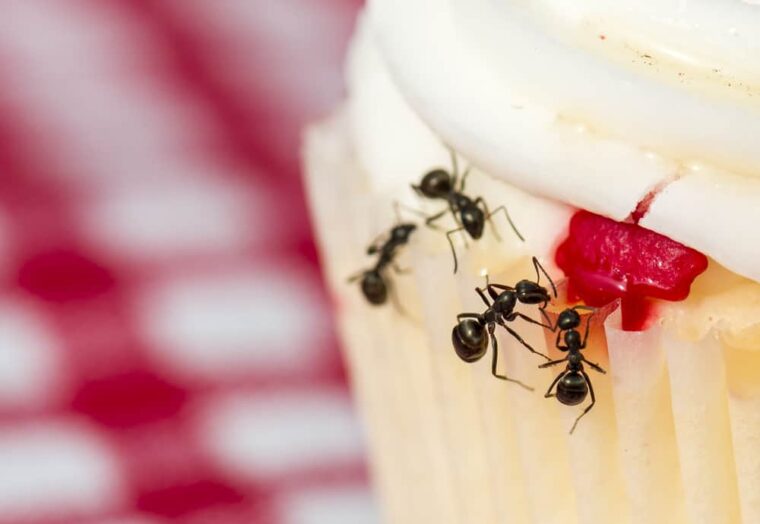 What measures can be taken to prevent ants from entering the kitchen in the first place? One of the most important steps is ensuring that food and other items are put away as soon as they are used. Keeping all surfaces clean, free from crumbs or residue of any kind, will also help deter ants from taking up residence in your kitchen. Additionally, sealing cracks and crevices around windows, doors, and cabinets should be done to reduce entry points for these unwelcome intruders.
To further safeguard against infestations, it is recommended that you remove possible sources of food for the ants by keeping pet food covered and sealed when not actively feeding your pets. Regularly cleaning out cupboards and pantries can also minimize potential ant hiding spots. Finally, eliminating standing water near your home's foundation can help thwart an anthill formation nearby.
Taking proactive preventive steps before an ant problem arises may be a more effective solution than attempting to rid them once they have invaded your kitchen space.
Summary
Having discussed the preventative measures to keep ants out of the kitchen, it is important to summarize these steps in order to ensure that they are all followed. First, it is essential to remove any food sources and eliminate entry points for the ants. This can be done by sealing potential cracks, gaps or holes around windows and doors with caulk and getting rid of clutter inside and outside of the home, which could provide nesting opportunities for the ants. Additionally, setting up ant traps near likely entry points can help catch some of the more persistent pests before they make their way into your kitchen.
In addition to removal methods, there are a number of natural repellents that can be used to ward off future ant invasions, such as white vinegar and peppermint oil. These solutions should be applied around common pathways taken by ants in an effort to deter them from entering your kitchen space. Finally, it is also recommended to wipe down surfaces regularly with soapy water since this will remove any traces of what attracted them in the first place.
By following these simple guidelines, homeowners can effectively reduce or even avoid entirely infestations of ants in their kitchens. Prevention remains key when dealing with such pesky insects but being aware of how best to get rid of them should one find themselves faced with an unwelcome invasion makes all the difference in keeping your kitchen clean and free from uninvited guests.