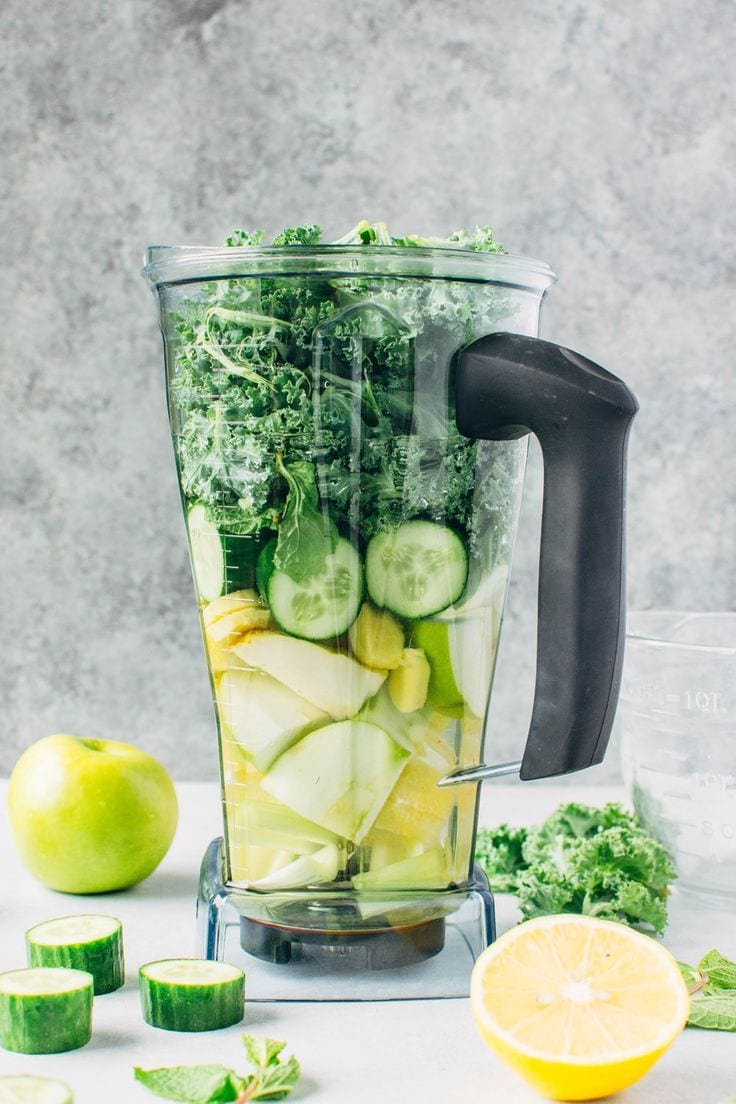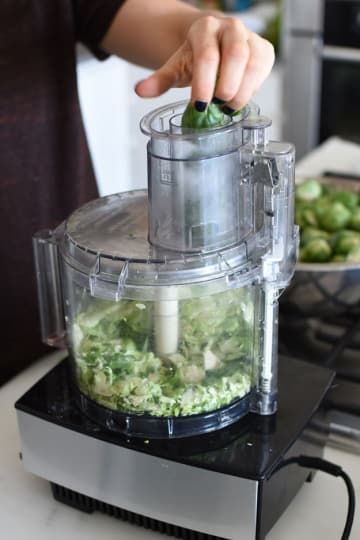 Of all the appliances that we use in our kitchen, there are two among them that perform very important tasks- the blender and the food processor. They make our lives so much easier through their multiple functions and their easy use. It proves to be a great advantage if we are equipped with both the appliances. But this might not be the case always.
Most people tend to think that a blender can be used interchangeably as a food processor. But is this really the case? Let's find out.
To answer the question whether a blender can be used as a food processor, we first have to understand the nature of each of them and find out what sort of food they are designed to best deal with. And if they are interchangeable, then we will also look at how and when can we use this fact for our benefit.
So let us have a look.
Blenders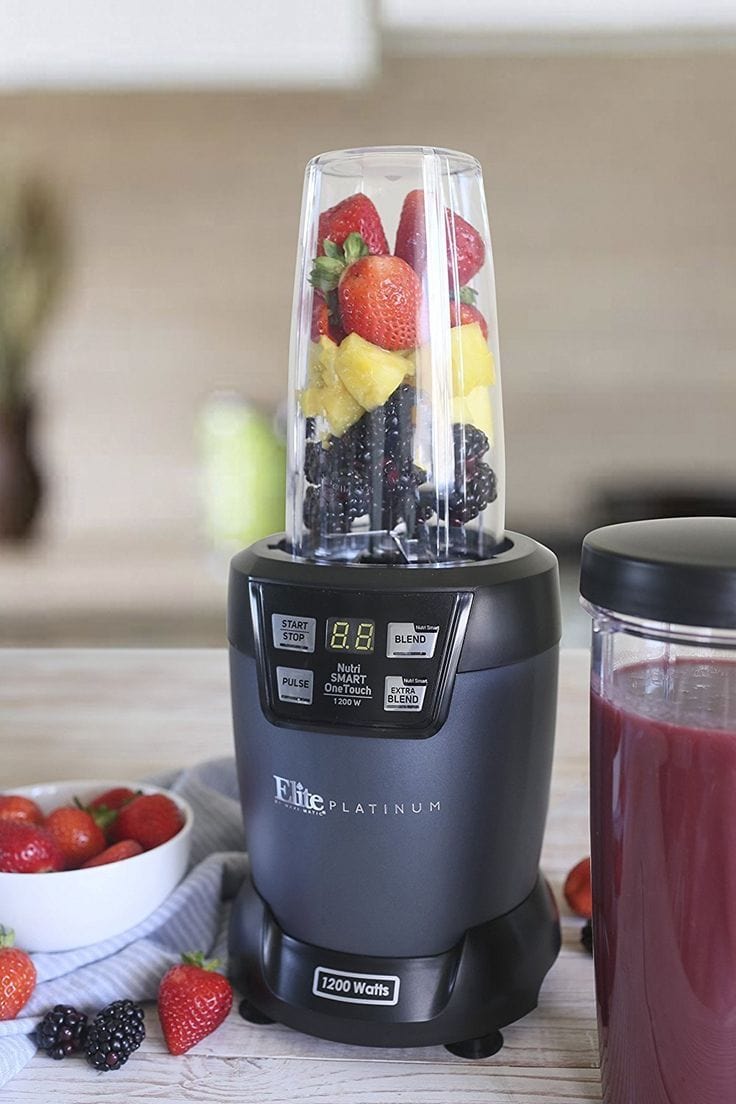 A blender is typically used with liquids and is especially useful to make smoothies, purees and soups. When we turn on a blender, a vortex is created, pulling the ingredients towards the center and hence blending them. The blenders tend to have very powerful motors but their blades are not as sharp as that of food processors. Their blades are more on the blunt side and the motor does most of the work. The powerful motor can easily blend ingredients into smooth purees and sauces and so a blender is generally used when we want the ingredients to come out as a smooth mixture. They also have several variants, such as the hand blender, also called the immersion blender. Some blenders come with easy
to pour jars, while the others are so made that we can directly drink out of the same jar that we use for the blending purpose. So the bottomline is that blenders are used with foods with a high liquid content and when a smooth blend is required.
Food Processor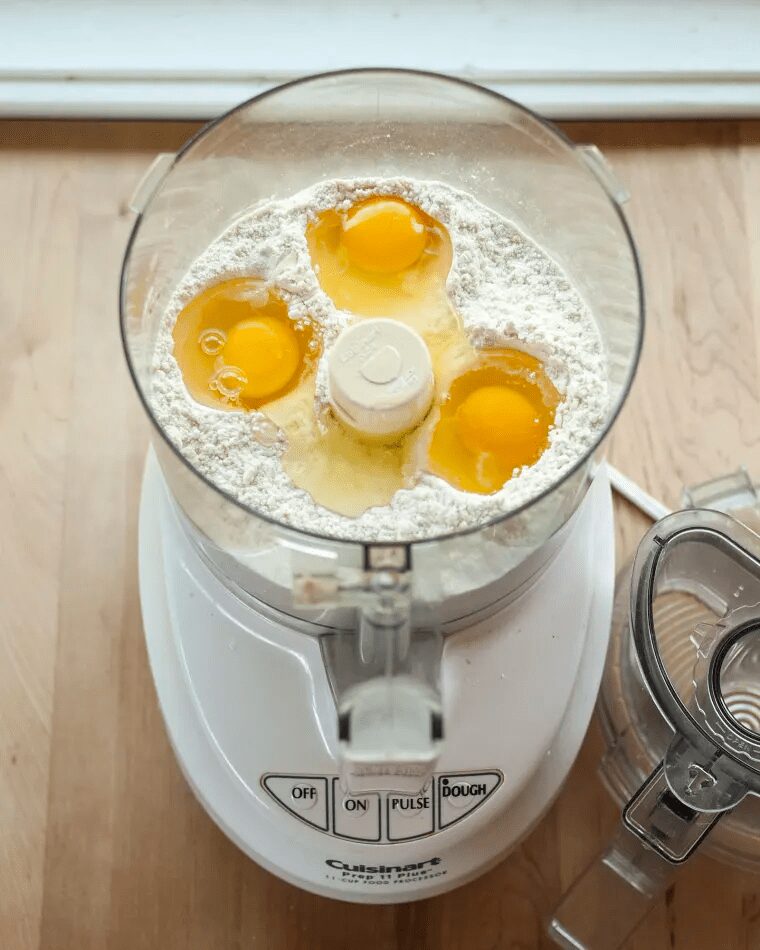 The food processors are known to have less powerful motors as compared to a blender. But their blades are razor sharp and highly rigid, and that is what gives them an upper edge as compared to blenders. They can be used efficiently for multiple purposes and can deal with various ingredients in an effortless manner. They can also be used with tough and hard foods, such as nuts and seeds. They perform the function of chef's knives in some instances, such as pulverising onions and garlic. They can also be used for tasks such as making dough. They have wide mixing bowls, which makes it easier to add the ingredients. Typically they come with a wide assortment of attachments, suitable for chopping, shredding and slicing. Some of them also have an attachment that can be used for scraping dough and batter from the walls of the processor.
With so many advantages and functions, are their cases where the food processor is not suitable for use?
Yes, there are. I definitely do not recommend a food processor to be used with foods which are liquidy and loose. In cases without a blender, they can be used for making soups, but it will have to be done in a cumbersome method by dividing the ingredients into batches. If the processor tends to get overfilled, then the liquid has a chance to seep through the sides or escape through the lid. So the bottomline is that a food processor is suitable for foods that we want to have a chunky texture. For stuff such as butter, dips and chopped vegetables, a food processor is our best choice.
How to use a blender as a food processor?
Although, each of the blender and the food processor are specialised for respective tasks, it might so happen that we are not equipped with both. A blender is the one which is most commonly found in the households, as everyone cannot afford the luxury of a food processor. Having only a blender, to a certain extent, the functionalities of a food processor can be experienced. But it is essential to keep a few points in mind and then proceed accordingly.
Settings
It is important to use the correct settings when using a blender as a food processor. Some of the blenders have upto 3 speeds, some have more. If we have to puree the food, then the highest speed is recommended, but if we do not want a fine texture, then we should go for the lower speeds. It might so happen that we need to experiment with the settings for some time to find what suits us the best. So it is advisable not to put in all of our ingredients in the first go to avoid wastage. Also in order to simulate the effect of a food processor(with much less power), we can pulse the blender instead of letting it work for an extended amount of time.
Using less liquid
We should be using less amount of the liquid ingredient initially. This can help to achieve a sort of similar result as that of the food processor, without making the ingredients go too soupy. We can always add more of the liquid later, as and when needed in the process.
Amount
With a blender, in order to achieve the same consistency as that of a food processor, it is advisable to deal with the ingredients in batches, rather than going for one large batch. This will ensure that our food gets an even consistency. Once we are satisfied with the results of one batch we can proceed to the next one. If we put too much of the ingredients at once, we might find that the food at the top of the jar might have a different texture to the one at the bottom. The food closer to the blades at the bottom will stand a risk of getting over processed and hence an uneven texture will get formed.
We should not try to use a blender for shredding, grating or slicing food. A food processor has different additional attachments, specifically meant for these tasks. A blender has only one set of blades, serving as a cutting tool for coarsely chopping and blending. It is advisable to use a knife for shredding, grating and slicing of food in the absence of a food processor and not use a blender.
So yes, a blender can handle most of the tasks of a food processor by being used in a specific manner, with the exception of kneading and making pastry dough. But yes, using a food processor can give us a much better result.
Here are a few food items for which we shall see how a blender can replace a food processor.
Handling certain food with a blender instead of a processor?
Bread crumbs –
For making bread crumbs, we have to take 3 to 4 slices of dried bread. We have to break each piece of bread into quarters and then place about 3 to 4 of the quarters into the blender jar. We have to process the pieces on pulse and not go for the extended functioning of the blender. We have to do this till the desired size of the crumbs is achieved. If the blender does not have a pulse button, then we have to carry the work at high speed for 30 seconds at a time. Repeating the process will give us our desired bread crumbs, about half a cup, depending on the size of the bread.
Baby Food –
For making baby food, we can add about a quarter cup of freshly boiled vegetables in the blender jar and then turn it on and blend the ingredients at a high speed to get a smooth mixture for the baby.
Shredded Cheese –
Shredding of cheese can also be achieved to some extent with a blender. We have to dice hard cheeses in sizes of 2 to 3 inch chunks. Then we have to add them to the jar and process it for about 30 seconds at a time at high speed. Continuing the process until we reach the correct or desired consistency will yield us the result.
Pesto –
Most people like pesto and it is great to make it at home rather than having a greasy store bought one. The ingredients and the method is pretty simple. All we need is 3/4 cup of olive oil, 3/4 cup cheese, about 1 ½ cups of basil, 3 cloves of garlic, and 1/4 cup of pine nuts. We have to place them in the jar and then turn it on at medium speed. The end result will be a smooth and delicious pesto sauce.
Ice –
Crushed ice comes to use in so many different ways. We can get crushed ice by placing about 4 to 5 ice cubes in the blender jar and then turn it on at high speed until we get the finely crushed consistency that we desire.
But there also exist some models of blenders(generally inexpensive) that might not be able to handle the chopping of hard ice or shredding of hard cheese cubes. The motor in these cases might not be powerful enough to do this task.
The modern day blenders which are available in the market nowadays come with a food processor accessory attachment or can also be purchased separately. We can then use it along with the blender base. One golden rule to be remembered while using a blender is to go with small portions at a time to avoid a disaster.
Our choice of kitchen appliances is determined by our job requirement and definitely our budget. I have already spoken about the different scenarios of using a blender and a food processor. The price of a blender generally ranges from $20 to $500. The price of a food processor generally ranges from around $40 to $700.
A blender is suitable if we choose items with a lot of liquid content such as soups and smoothies. A food processor on the other hand is best at handling thicker items such as dough and butter. With care, a blender can fairly serve the purpose of a food processor.
But nowadays, the line of separation between the two has become faint due to high end appliances that can handle both the tasks in an appreciable manner. The Vitamix 5200 blender is one such device that can also be used for several functionalities of a food processor.