Consuming protein powder doesn't necessarily have to be boring and bland. This is especially true if you're just mixing it in your shaker bottle with plain water. That can get dull and repetitive really quickly!
So what to mix protein powder with so you can keep on enjoying it, while also fulfilling your nutritional needs?
Well, here are 7 things (other than water!) you can add protein powder to, such as:
Fruit Juices
You can't take your blender everywhere so mixing your protein powder with a fruit juice of your choice is a refreshing option.
With fruit juices like orange juice and apple juice, you get a good amount of carbs and natural sugars. When combined with your choice of protein powder, this can be a nutritional powerhouse of a drink. It can be an ideal pre-workout drink or an ideal replenisher drink for post-workouts.
There are two things you need to keep in mind though:
Make sure that the juice brand does not have any added sugars, as it can mess with your nutritional goals.
Try to use unflavored protein powder as it will blend well with the juice of your choice.
Milk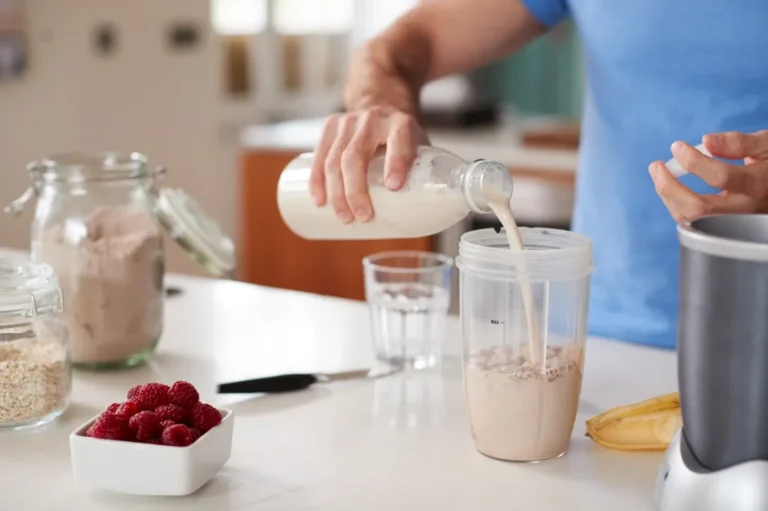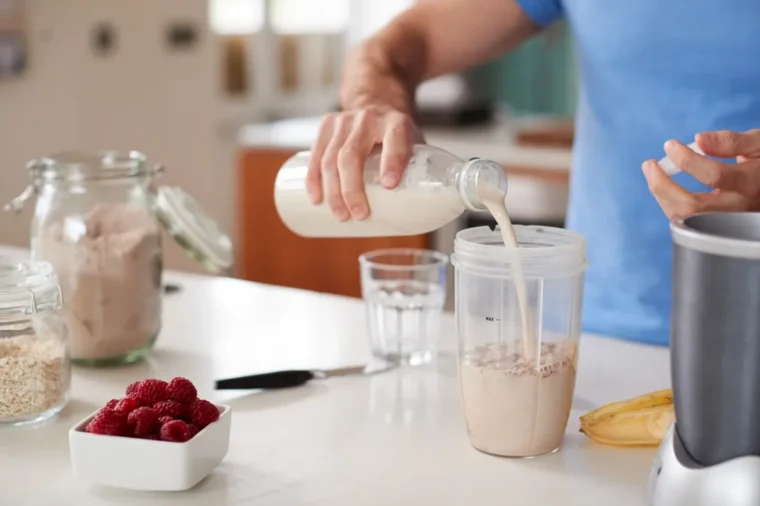 The classical and one of the most common ways of consuming protein powder is to mix it with milk. It can be in the form of a milkshake, or simply adding milk and protein powder in a shaker bottle.
You can use low-fat or full-fat milk depending on your dietary preferences. Either way, you're getting an additional amount of protein from the milk as well, which can keep you satiated for longer.
You can go a step further and go for other options as well such as:
Goat Milk
Soy Milk
Almond Milk
Hemp Milk
Pea Milk
Oat Milk
Lactose-free Milk
Regardless of which milk you mix protein powder with, you're sure to get an enhanced texture and flavor!
Greek Yogurt
Another healthy way to consume protein powder is to mix it with Greek yogurt. You can simply add your protein powder to the Greek yogurt and stir it for a satisfying and nutritious snack.
Greek yogurt is one of the healthiest foods you can get. It's high in protein, fats, and probiotics, making it an amazing base to mix your protein powder with. It can keep you full for a long time and if you add some fruits and berries, you can turn it into a full-blown meal!
Oatmeal
Tired of drinking your protein powder mixtures? Go for a bowl of oatmeal snack!
Having a breakfast (or any other time of the day!) bowl of oatmeal mixed with protein powder is perfect to provide you with slow-releasing energy throughout the day.
Simmer the oatmeal in milk and mix the powder while it's still warm for a smooth and thick consistency. Add some fruits and berries to make it a healthy bowl of nutritional goodness!
Smoothie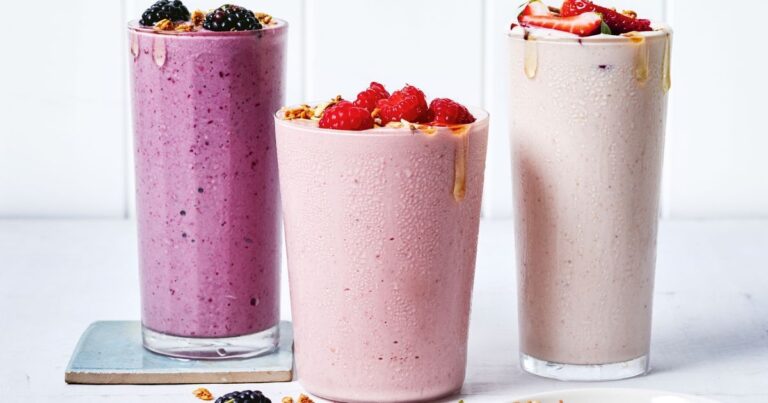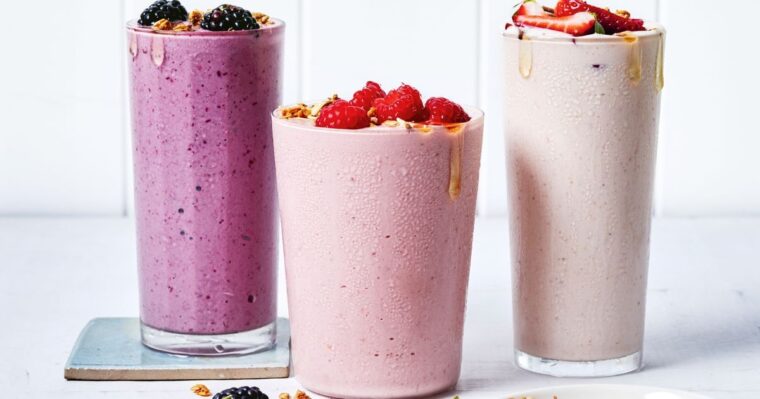 If there's one thing that you can't go wrong with when mixing your protein powder, it has to be a smoothie. With near-unlimited options and combinations, you can use a wide variety of fruits, berries, vegetables, dry fruits, and seeds.
Blending protein powder with frozen berries or bananas or mangoes with yogurt or milk can add texture to your drink. You can have it as a refreshing breakfast, a pre-workout booster, or a post-workout replenisher.
Coffee
A lot of people will think you're crazy to mix protein powder with coffee. Not only will it taste weird but it might not mix properly.
Well, that is not the case as mixing protein powder with coffee can be really beneficial, especially during the morning. This is because coffee gives you the caffeine to wake you up, while the protein powder fulfills your body's protein requirements.
Also, coffee can be a great pre-workout drink as well.
You can use a whisk or a milk frother to mix protein powder with hot coffee to prevent any lumping and dissolve it completely.
If you like your coffee cold, blend the protein powder with your coffee in a blender to shake things up for a smooth and frothy drink!
Baking With Protein Powder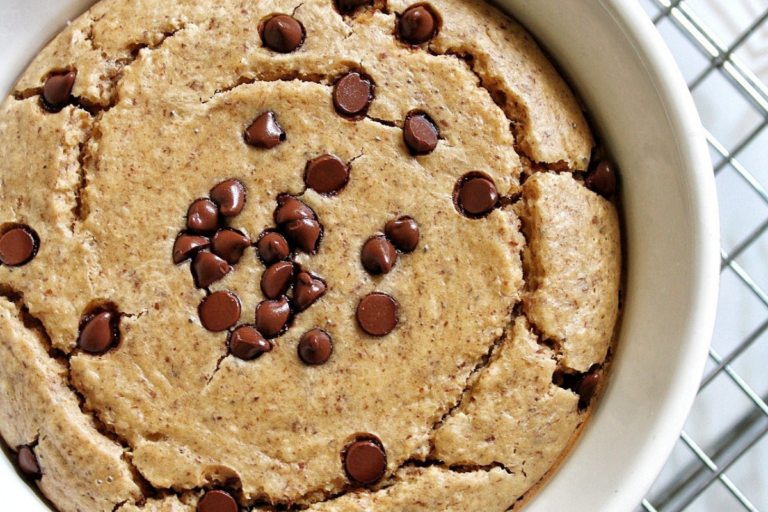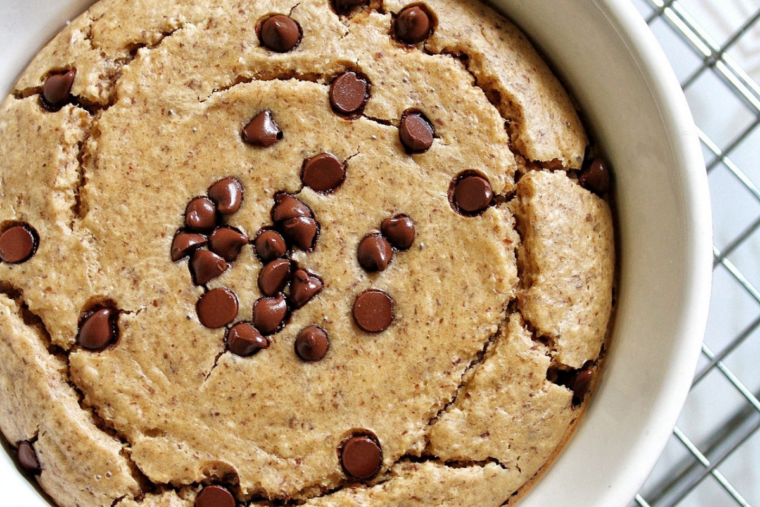 How about mixing things up and baking some protein bars, pancakes, and waffles?
This is the perfect way to consume your protein powder other than the typical smoothies and drinks. You can try a bunch of different recipes to make various protein powder-based items like:
Waffles
Pancakes
Cereal Bars
Brownies
Just make sure that when adding the ingredients, you measure them properly and use the right flavor of protein powder for the recipe.
Chia Pudding
Chia pudding is a popular and nutritious option that can be easily enhanced with the addition of protein powder. To create a protein-packed chia pudding, start by mixing your preferred flavor of protein powder with milk or a milk alternative of your choice.
Stir in chia seeds and let the mixture sit in the refrigerator overnight. The chia seeds will absorb the liquid, creating a creamy and pudding-like texture. In the morning, you'll have a delicious and nutrient-rich breakfast or snack that provides a good dose of protein, fiber, and omega-3 fatty acids from the chia seeds.
Customize your chia pudding by topping it with fresh fruits, nuts, or a drizzle of nut butter for added flavor and texture.
Cottage Cheese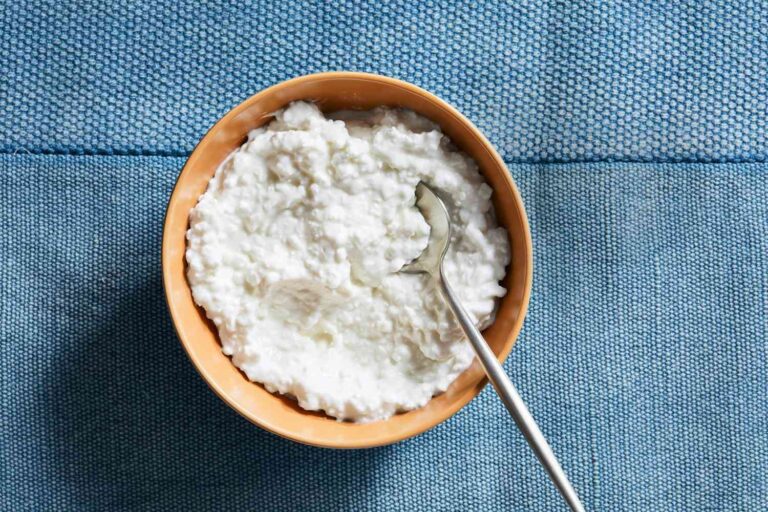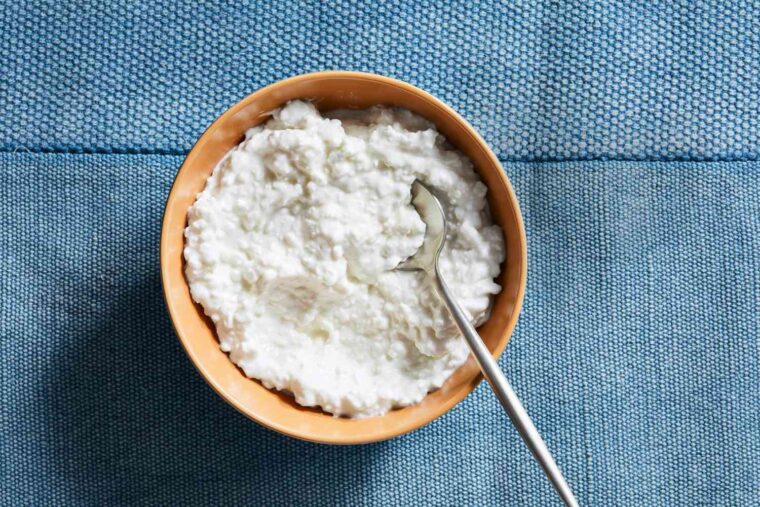 Cottage cheese is a versatile and protein-rich food that can be elevated with the addition of protein powder. Start by spooning a serving of cottage cheese into a bowl and mix in your desired flavor of protein powder.
Stir well to evenly distribute the powder throughout the cottage cheese. This simple addition instantly boosts the protein content of your cottage cheese, making it an even more satisfying and muscle-repairing snack.
You can enjoy it as is or add toppings such as fresh berries, sliced almonds, or a sprinkle of cinnamon to enhance the taste and texture. Whether eaten as a standalone snack or incorporated into savory recipes like salads or wraps, protein-infused cottage cheese provides a convenient and nutritious way to meet your protein needs.
Bottom Line
Protein powder is a convenient and fast way to get protein into your body, but mixing it in a single manner can get boring and tiresome.
You should know what to mix protein powder with so you can enjoy it as a proper snack or meal. This way not only will you be getting as many nutrients as possible, but you'll also stay full and satiated between meals.
If you were confused about what to mix with your protein powder, well now you know!
We hope this article helped you out!