Turkish cuisine is no joke, it is filled with flavors and activates your taste buds. Every cuisine has a specific blend of spices. For example, Italian and French cuisines are somewhat bland. So if you are looking for a change or you want to try something spicy, why not Turkish cuisine?
They use a blend of spices and their foods are rich in flavors. However, some of the recipes are quite demanding. Therefore, if you are a beginner, it will be difficult for you to get them right. In addition to this, there are plenty of recipes that are quick and easy to make. So why not try making them?
But where will you find the ingredients?
You can get them at the Turkish Online Grocery Store which is basilgrocery.com. You don't have to go to the market or make a list of things that you need. All you have to do is to go to basilgrocery.com and order the things you want.
They have their grocery shop where you can find ready-to-eat food, Turkish snacks, and other ready-made food like pickles, bakery items and cheese and olives, etc. likewise, you can purchase fresh veggies, frozen foods, ice creams, fish and meat. And if you are not in the mood to cook, you can simply order your Turkish breakfast. Things will be simpler for you.
However, if you want to try cooking Turkish meals, here are a few quick and easy recipes for you.
1 – Kofta (Turkish meatballs)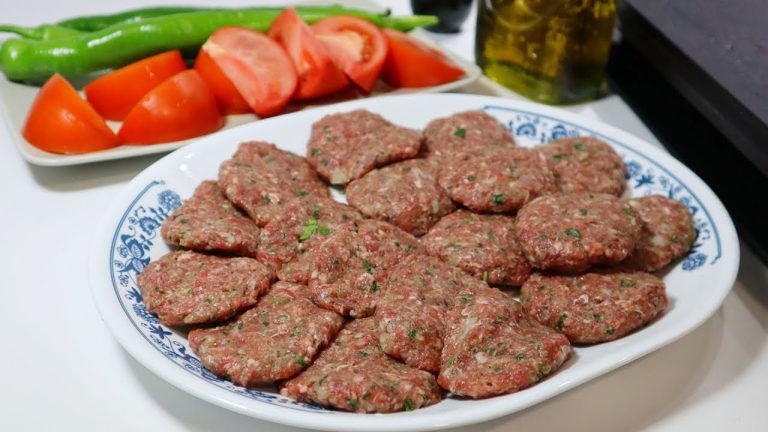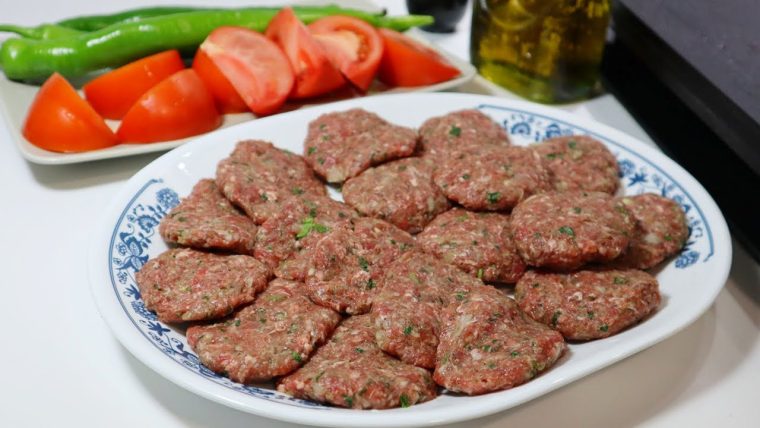 If you want to eat meat for lunch or dinner, nothing is better and easier than koftas. These tender meatballs are infused with spices and taste amazing. You can eat them with salad, pita bread and with a dipping sauce. If you are hungry, you better get a pit bread too.
Things that you will need include minced meat, you can use lamb or beef or a mix of both. Mix the minced meat with salt, black pepper, dried thyme and cumin and also some kofta mix (readymade spices). If you like hot and spicy foods, you can also add some red chilies. Mix all things together and make meatballs. Now you can cook them the way you like. You can barbeque them, deep fry them in oil or cook them in an air fryer.
2 – Menemen (Turkish eggs)
A rather simpler recipe that almost everyone can try is eggs. There are several ways to make eggs so why not try the Turkish one?
Menemen is the Turkish way to make scrambled eggs. So it is perfect for breakfast or anytime you want. Furthermore, it only takes around 20 minutes to make it.
You will need onions, tomatoes, bell pepper and spices (of your choice). You will need to chop onions, tomatoes, and bell peppers (both yellow and green). Now cook your onions and bell peppers. No need to make their paste, simply sauté them in olive oil.
Now put the softened veggies on a separate plate. Add chopped tomatoes and 3 tablespoons of tomato paste to the pan. Add some kosher salt to this paste and let the chopped tomatoes soften. Add some black pepper, Aleppo-style pepper, and dried oregano. Cook this mixture for around 7 minutes at medium heat.
Now put the tomato mixture to one side of the pan and take 4 beaten eggs and add them gently and slowly to the pan. When eggs get set, put the tomato mixture on them and let the mixture fold the eggs. Make sure the heat is low so that the eggs don't get overcooked. Also, add the onions and bell pepper to the mixture. Remove the pan from the stove and drizzle some olive oil on the top and some seasoning (if you like). You can enjoy these eggs with pita bread or any way you like.
3 – Borek (pastry)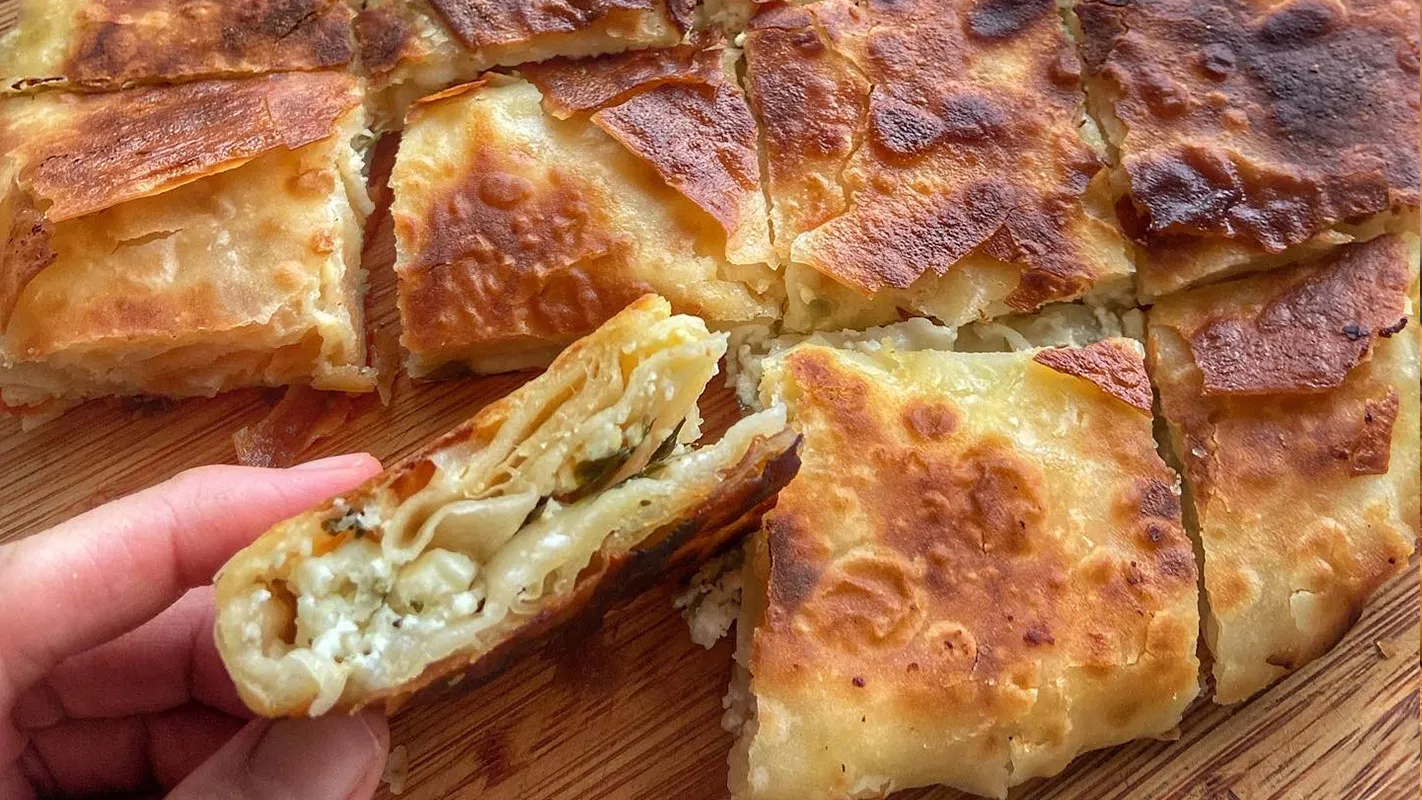 Borek is a pastry filled with meat, cheese or potatoes, and spinach. You can choose the filling to your choice and taste. Borek is often served with tea as a midday snack. But you can enjoy it any time you are craving something delicious.
So to make Borek, you will need Phyllo sheets and the filling of your choice.
Get some phyllo sheets, spread a sheet in the pan, and add filling to it. Now add another sheet on the top. Just like lasagna. Add multiple layers of phyllo sheets and fill. Put this pan in the oven and get your perfectly baked borek.
You can also make small rolls. Take a sheet and add some filling to it, now make a roll and deep fry it or bake it over. You will have small delights to enjoy with tea. Or you can have them with a yogurt drink.
4 – Lahmacun (Turkish pizza)
The literal meaning of lahmacun is 'dough with meat". So it is a Turkish pizza with a thin crust topped with veggies of your taste.
You will need to make some dough (in Turkish bread style). Spread minced meat and veggies on it and bake it in the oven. This is not time-consuming and you do not need to add yeast or wait for the dough to rise. No need to look for perfection as in Italian pizza. This will be completely different from that. The bread will be thin and therefore, you will get a mouthful of flavors. You can also add cheese if you like.
5 – Ayran (Yogurt drink)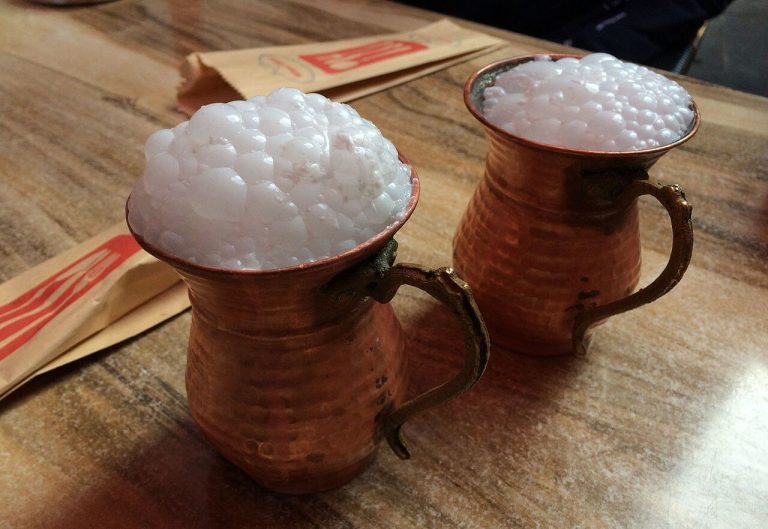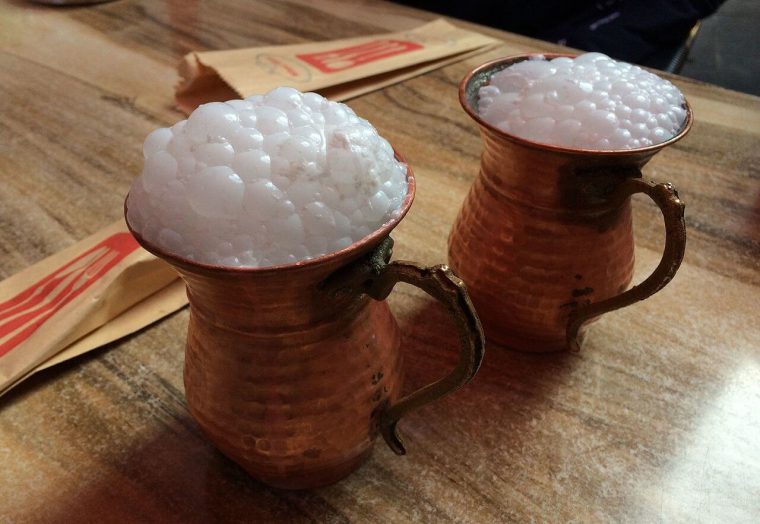 Yogurt drinks go well with multiple dishes. Firstly, it is super easy to make. Secondly, it is super healthy. Lastly, it is an instant drink that can make you feel full.
To make Ayran, you will need yogurt, water, and sea salt. Put them in a blender, give them a nice blend with some ice cubes, and your drink is ready.
To make a change, you can also add some mint or ground cumin, or cucumber. These will add flavors. Similarly, you can also add any fruits like mangoes.