It's important to remember that each season has its own unique set of joys and challenges. A lengthy, cold, and dark winter is not uncommon. It is difficult for us to enjoy winter because of its intrinsic characteristics. However, we won't want a season to go to waste just because we hate it. There are several ways to enjoy the cold weather, from dressing up winter-friendly outfit of the day to snowball fighting, you name it.
Before we give a list of how to get the most out of winter, we would like to remind you of a few things to make your house winter-ready.
Make Your House Winter-Ready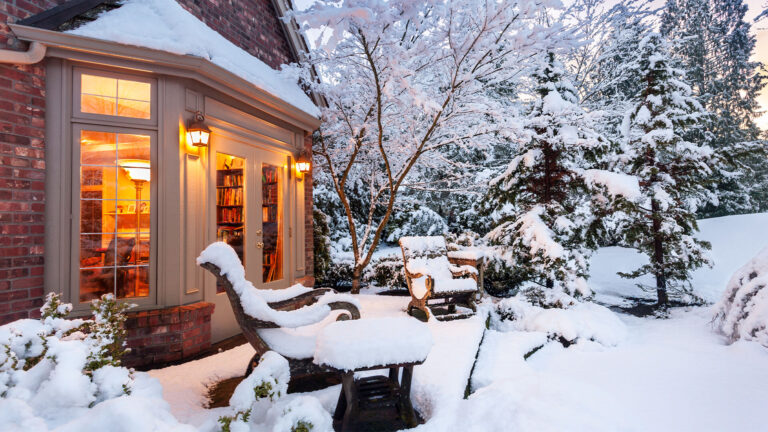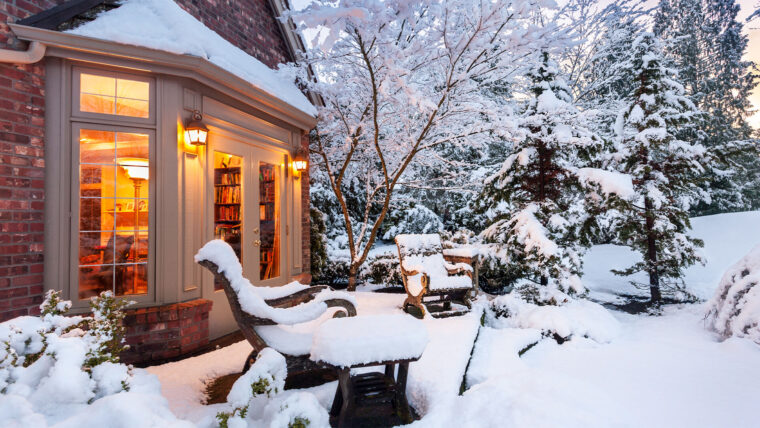 If you don't prepare your home for the cold weather, ice, and snow, you may have to spend money on repairs. Making your house winter-ready is more complicated than simply wearing a turtleneck sweater.
Home Heating and Airconditioning System: Contact a specialist to guarantee that your heating system is operational when you require it. If you realize that your heating system has to be replaced, you can quickly install a new heating system. It is preferable to identify a problem with your heating and cooling system in the fall rather than in the dead of winter.
Drainage: Snow and ice can cause drainage problems as soon as they accumulate. The earth around your foundation should not have changed, as this could result in water pooling around your structure. Soil any areas that appear to be lacking. Next, check out any issues with rain gutter drainage systems. Drain the water away from the house with extreme caution.
Gutters: Because they direct rainwater away from your house and into a safe area, gutters are an essential feature of any house in a wet climate. Gutter and downspout cleaning should be done on a frequent basis, depending on the number of trees in your yard. Emptying them, on the other hand, is an essential first step in preparing your home for the upcoming winter. If your gutters tend to quickly amass rubbish, leaf guards might help keep them cleaner for longer.
Chimney: Fireplaces and chimneys are two of the most important aspects of a winter home. When the weather is cold, this will help you get through it. When it gets chilly outside, your chimney may not be able to keep you warm. Ensure that your fireplace is ready for the next fire by thoroughly cleaning and inspecting it.
Masonry Work: Decide whether or not your brickwork or other hard surfaces need to be repaired or replaced. When the temperature dips below 40 degrees Fahrenheit, extra caution must be used when working on masonry. Cold temperature alters the behavior of mortar, causing cracking and other problems. Mortar hydration is slowed by cold temperatures. Mortar expands because of the volume shift caused by the freezing of the water in the mortar. A freeze-induced expansion of more than 6% water in the mortar will cause it to break apart. This means that before the weather begins to cool down, you should inspect your brick house. It would be best to contact a masonry contractor from Paragon Remodeling to help you deal with any masonry work in your home.
Tips To Enjoy Winter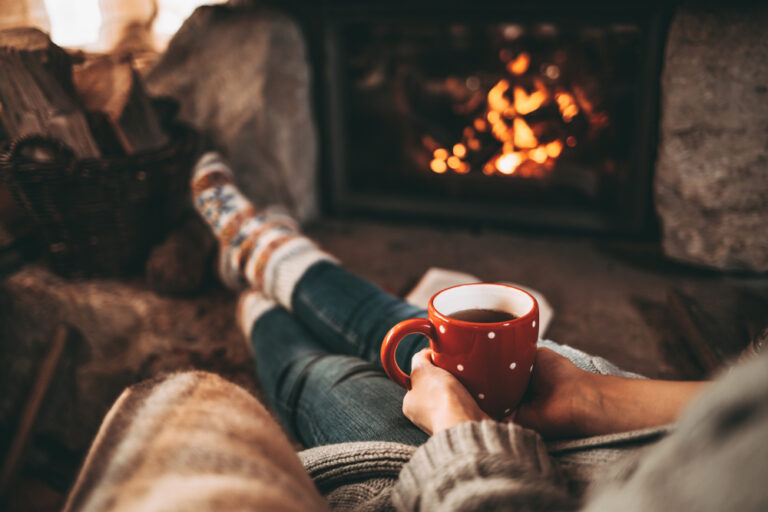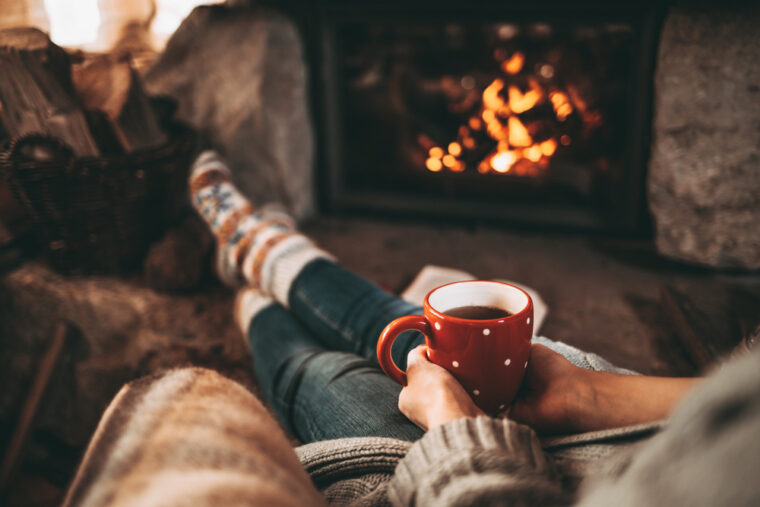 Read
Some of us are enthusiastic readers no matter the season, while others like to read during the summer months when gardening is in full swing. Winter is a wonderful time to read, regardless of your preferences. Stock up on books at the library or bookstore. Pick up some winter-themed literature. It's a good idea to read for both pleasure and education. A good mix of the two is ideal. It's a fantastic idea to write a book specifically on or for winter.
Enjoy outdoor
Take a walk, go skiing, ice skate on the pond, or do anything than stay inside. Soak up some Vitamin D and pay attention to what's going on in the natural world while basking in the sun. Put on multiple layers of clothing, including a hat and gloves, if required, but try to spend as much time outside as possible, even if it's cold. This is the ideal approach to incorporating seasonal living into our daily routines since it allows us to get a greater sense of the season in our own settings when we're out and about.
Pick up new hobbies
Use the long hours to work on a project you've had your eye on. The finished products can be used in the home, given away as gifts, sold or traded, or donated to a good cause. Winter was a time for leisure and creativity for many of our ancestors. You can try crocheting, knitting, learning new recipes, or baking. Everything you need to learn a new hobby is now accessible; whether you need new yarn for your crochet project or you don't know which baking tools to get; google up, and you'll be fine.
Light up the room with candles
Winter really does signal the return of the sun. The days are getting longer and longer. However, the days are still largely dark, particularly in the north. Candles can be used as a means of illuminating the dark. Turn off the lights and enjoy the golden glow of a burning candle for a while. Whether you choose to make your own or purchase them, lighting a fire is always a good excuse to get the family together for a time where no electronics are allowed, and conversation is valued above all else.
Rest
Take a power snooze this afternoon. Listen to your body and go to sleep early. Take some time to recuperate during this time of year when it's so cold and gloomy outside. This is how our forefathers and foremothers survived in the days before electricity and other contemporary comforts. In the cold, they slept more. There is nothing wrong with feeling drowsy during a time of day that may otherwise be full of life in the summer.
Ready To Enjoy The Winter?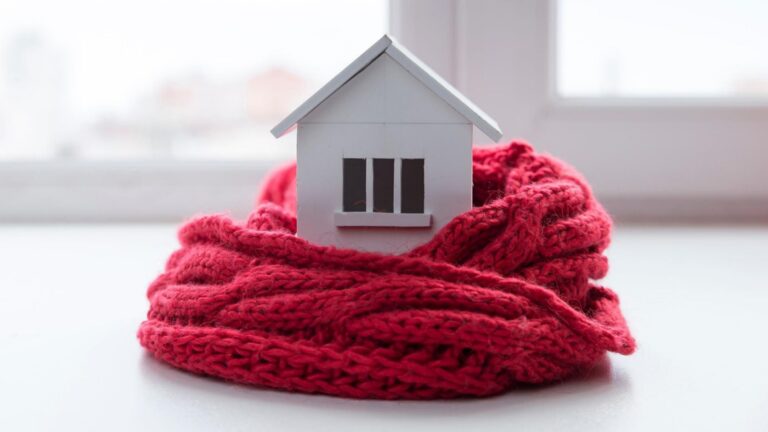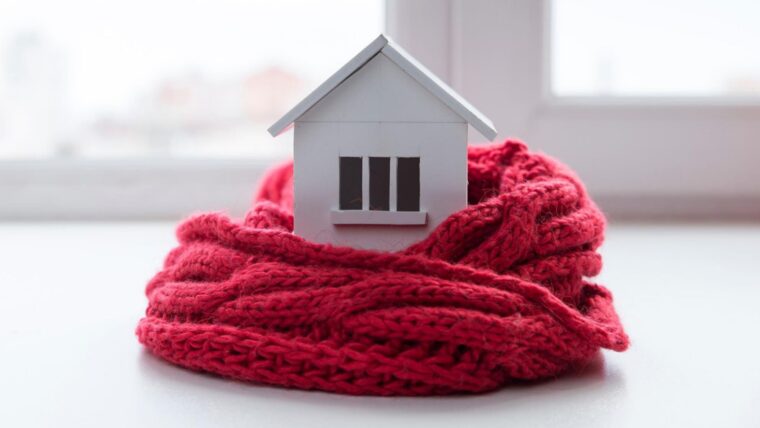 Although winter can be a difficult season to get through, it is important not to let the challenges overshadow all of the good that comes with it. There are many ways to make the most of winter, even if you don't love everything about it. From festive activities to cozy clothes, there's something for everyone to enjoy in this chilly season. What have you enjoyed most about winter?
Is Insulation Really A Key To Be Carefree In Winter?
Insulation is essential for creating a comfortable indoor environment, particularly during winter months when the temperatures drop and heat loss becomes a concern. It serves as a barrier against the outside elements, helping to keep the cold air from infiltrating the building and trapping the warm air inside.
There are different types of insulation available, such as fiberglass, cellulose, spray foam, rigid foam, and mineral wool. Each type has its own characteristics, advantages, and disadvantages. The choice of insulation depends on factors like cost, installation requirements, and desired performance.
One crucial aspect to consider when selecting insulation is its R-value. The R-value measures the thermal resistance of the insulation material. A higher R-value indicates better insulation properties. It is important to choose an insulation material with an appropriate R-value based on the climate of your region. Colder climates typically require higher R-values to provide adequate thermal resistance.
However, insulation alone is not enough to ensure maximum efficiency. Proper air sealing is also critical. Even with the best insulation, air leaks can undermine its effectiveness. By sealing gaps and cracks in walls, windows, doors, and other areas, you can prevent air infiltration and exfiltration, reducing heat loss and improving energy efficiency.
In summary, insulation plays a vital role in winter and heat resistance. It helps maintain a comfortable indoor environment by preventing cold air from entering and retaining the warmth inside. Choosing the right type of insulation and ensuring proper air sealing are key considerations for achieving optimal insulation performance.
In addition to the importance of insulation for winter and heat resistance, there are also initiatives and schemes that promote energy efficiency and environmental sustainability. One such scheme is the ECO (Energy Company Obligation) scheme, which includes provisions for loft insulation. Learn how to meet the requirements for free loft insulation under the ECO scheme by referring to
warmauk.com
comprehensive guide.
If you haven't prepared your home for winter, it would be best to let the professionals do the work. In Northern Virginia, Washington DC, and Maryland, Paragon Remodeling has been offering nationally acclaimed home remodeling and construction services for more than 15 years. As a team, they are committed to making your project everything you've hoped it would be.