A cozy warm kitchen is perfect during winter, but when temperatures ramp in summer, it can turn into a torture chamber of heat. Large appliances like stoves and ovens generate heat and can make the kitchen unbearable for you. However, you can try the tips below to cool down your kitchen during summer.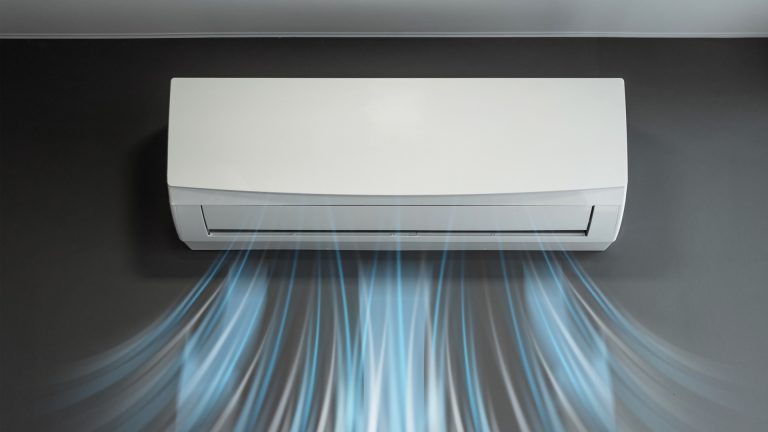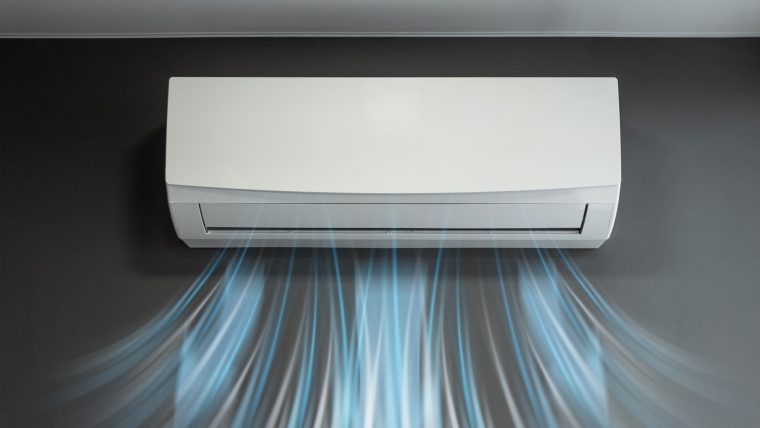 Check if Your AC is Working
According to Mister Quik Home Services, a faulty AC may blow warm air, produce strange noises, foul odors, and leak water, among others. If you are preparing for summer, check if your cooling system is functioning well.
Since summer brings a lot of warmth, indoor spaces can become intolerable. You need an AC in good condition this season to keep the kitchen temperature cool.
Batch Cook When it's Cooler
Cooking in the kitchen during summer will make your space hotter as you add to the heat. Planning is essential. Batch cooking is making food in big batches to use in future meals.
Brown rice is healthier than white but takes about 45 minutes longer to cook. If you want a healthy meal, you can cook a big batch of brown rice that will serve you several meals in the future. Every time you use the cooker, the kitchen warms up. This method subjects you to more minor episodes of heated space as you only need to warm food for the next meal. You can check suitable foods for batch cooking and store them in the freezer when necessary.
Strategize and cook when it's less hot, like cooking early or late in the evening.
Consider Using a Slow Cooker
A slow cooker is not a reserve for simmered stews in those cold seasons but an intelligent way of cooking as you attend to other things outside the hit kitchen. The appliance keeps the heat contained while cooking because you do not use an open fire.
All you need to do when you get home is serve and store the leftovers in the fridge. You can check online for summer slow cooker recipes and learn how to prepare the healthiest meals in a cool kitchen.
Pull Out Small Appliances
Using a stove and oven heats the kitchen, making the kitchen hotter in the summer heat. Small appliances emit less heat and cook your food just as well. Instead of a stovetop, use a panini press or toaster for the wall oven. There is no better time to test your small appliances' versatility than during the scorching summer season. Think of the best recipes you can achieve on your countertop instant pot, microwave, or toaster.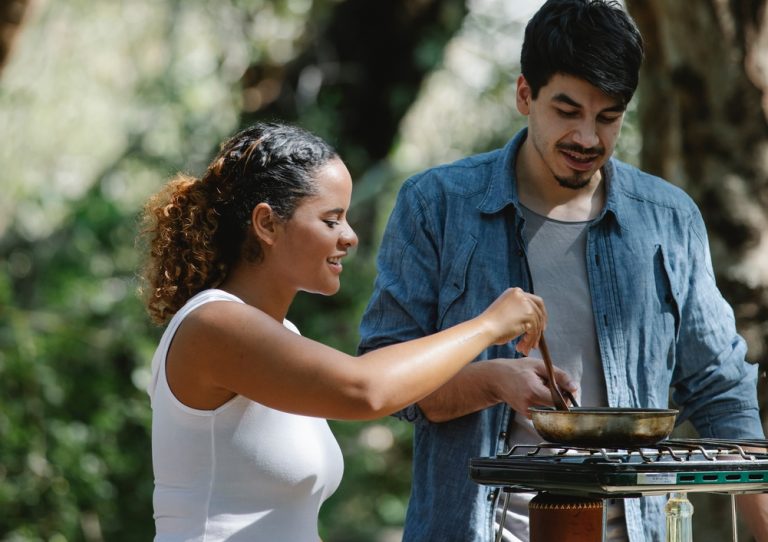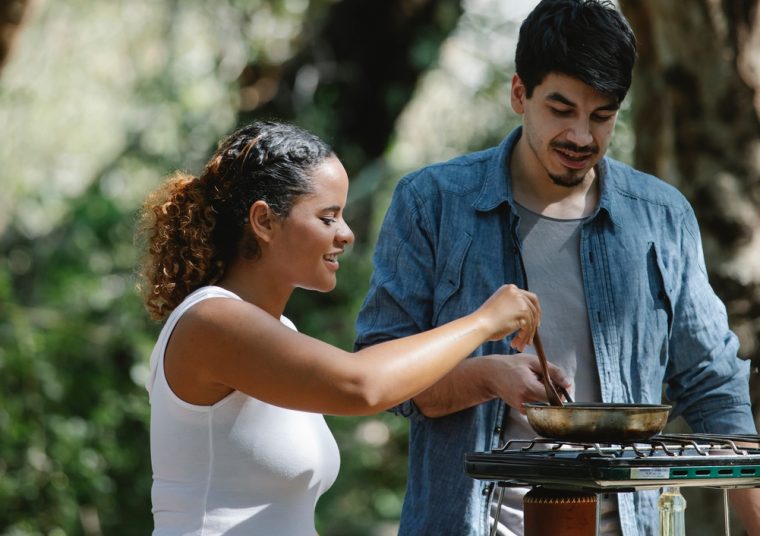 Cook Out
Another best way to cool your kitchen is to take it outside! You do not have to sweat it in a while prepping lunch, dust your grill and find the perfect spot out. If you have a shaded patio completely furnished with outdoor furniture, you only need company and drinks to turn regular meals into precious moments.
If you do not have a patio, you can use a fire in the backyard to cook hot classic S'mores, hot dogs, toasted burritos, or meat, among others. Consider investing in comfy outdoor cushions, mosquito repellent lamps, tent gazebo, and anything else that can make the outdoor dining experience excellent.
While you feel the heat cooking outside, your kitchen will stay cool. Your AC will also not overwork as it tries to keep the house cool.
Use Fans
Heat gets trapped in the kitchen space when cooking, making it hotter than outside. Fans move air in a space. Airflow helps cool down your kitchen as the air moves around.
If the air is cooler outside the kitchen, place a fan next to the open window or door to bring the cool air inside. This works effectively in the evening, where after the sunset, your kitchen remains hot.
Using a cool, wet towel, you can position the fan to bring in cold air or move hot air out. There are battery-operated fans with suction cups on the market.
Turn on the range hood vent when using your stove. Besides removing grease, smoke, odors, and fumes, range hood vents remove trapped steam and heat from your kitchen, increasing high temperatures.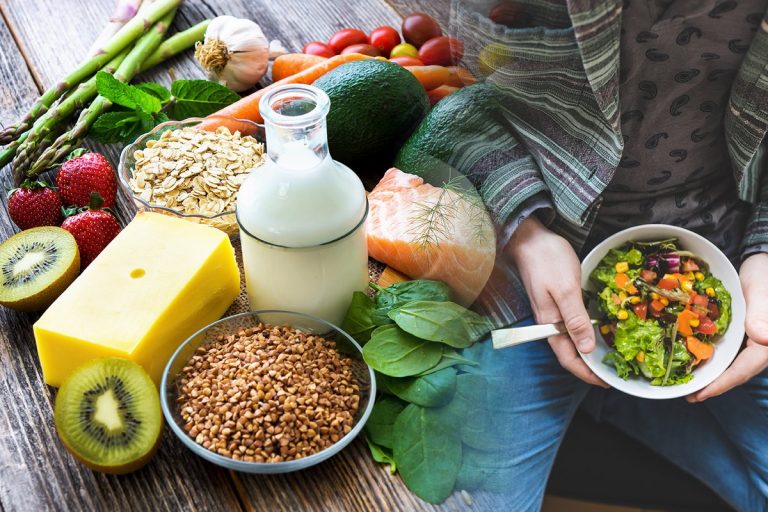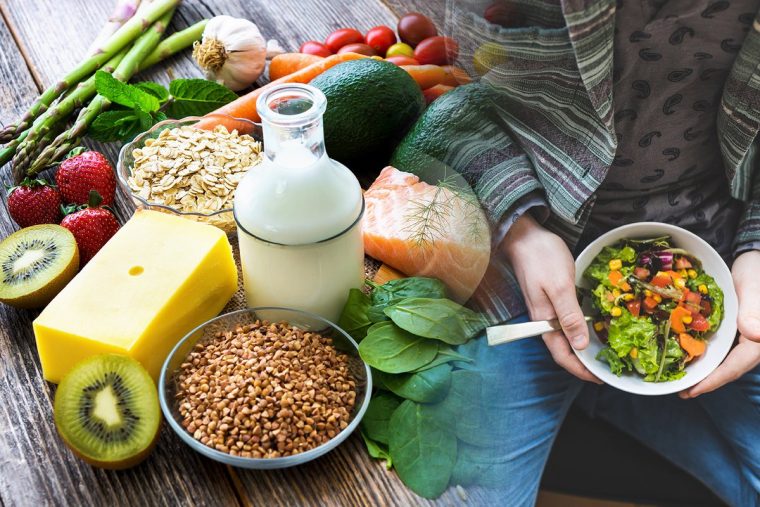 Avoid Cooking
If you do not want a hot kitchen, then do not cook. No cooking does not mean starving. Limit or focus on fresh, healthy foods that do not need heat to prepare.
Some organic, unprocessed whole plant-based foods are great for the body. A clean plate is crucial in the wake of the healthy lifestyle craze.
You can still go healthy, as you go cold, by preparing meals like salads, pieces of bread and lots of fruits. Make stomach-filling smoothies, milk, peanuts, and some legumes.
Prepare in Advance
Take advantage of lower temperatures on an exceptionally hot summer day to cook in advance. Prepare and freeze meals that are easy to cook, then use the microwave to reheat on hot days. Like the slow cooker, a microwave confines the heat within the equipment even as it works.
Since you cannot control the summer heat outside, avoid the kitchen space on the hottest day or time. It also helps to limit the time you spend in the kitchen. Keep it short and effective by preparing as much in advance as possible.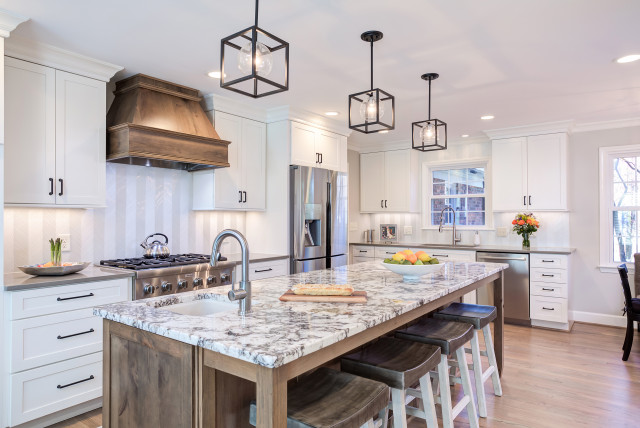 Limit the Lights
A well-lit kitchen is beautiful, but light (both natural and artificial) can generate heat. In summer, every degree counts. Shut curtains, dim, and limit lights on at any time. While you cannot work in the dark, you do not need many overhead lights. Keep the curtains drawn as much as possible if you have any to keep the heat from natural light minimal.
Improved technology comes with many benefits. Ensure you invest in energy-efficient lights as they emit less heat than others.
Conclusion
The tips above will help cool your kitchen during summer, making it possible to enjoy your space. While at it, drink enough water to keep yourself well hydrated.