Today, my friend, Laurel from A Bubbly Life, is sharing this adorable confetti number 3 on her blog to celebrate Twin Stripe's third birthday! I first "met" Laurel via Twitter when she was looking for guest posters during her maternity leave. I loved her fun and sparkly style, so I was thrilled share a post on A Bubbly Life. Laurel was kind enough to answer a few questions for me so you could learn more about her.
What is A Bubbly Life all about and how long have you been blogging?
I call it Modern DIY with Sparkle and I throw in some food and fashion! 3 years this week- we share the same blog anniversary!!
What is your favorite Twin Stripe post?
Probably the gold striped cork board. But, really there are so many, and you make me buy so much stuff I love all your color/shop inspiration posts…
What is a little known fact about you, Laurel?
Blue is my actual favorite color. (If you read ABL, everyone thinks it is pink)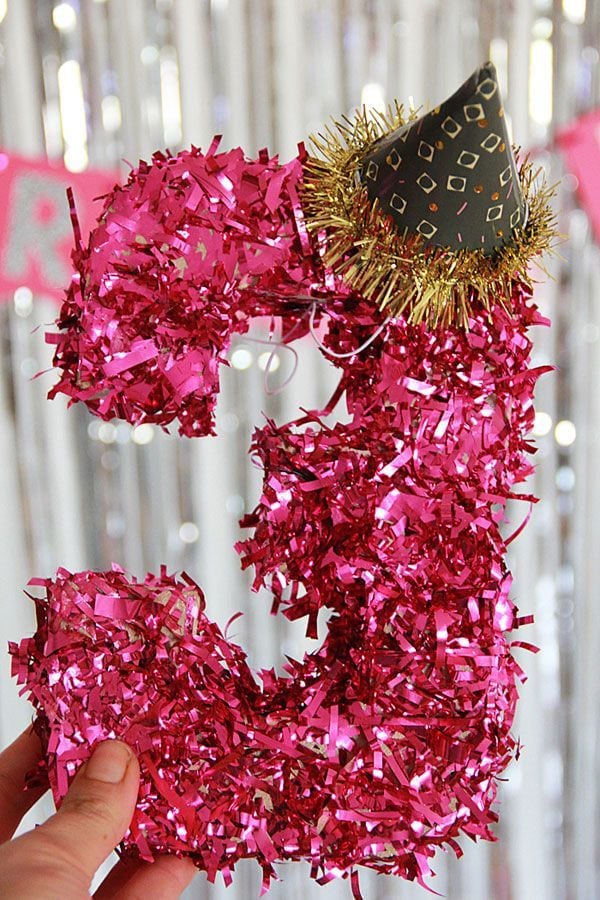 Why did you decide to create the confetti 3 for Twin Stripe's birthday?
I wanted something to represent the 3 years and confetti always means party.
Work your a** off and do your thing, do not worry about what others do. Be kind. Share and uplift other creatives' works, it is not a competition. We are all in this together.
Happy Birthday Katie!! I am SO thankful to have met you via the blogging world, despite the fact my wallet has taken a ding to all your wonderful suggestions…
Thanks to Laurel for celebrating Twin Stripe's third birthday! Be sure to stop by A Bubbly Life to learn how to make a fun confetti number!