If you're unhappy with how your kitchen is looking, then it may be time to do some decorating, but before you break out the paint brushes, you should think about what sort of style you want, what changes you can make and understand what your decorating budget is.
Whether you're just adding some finishing touches, revitalizing dull areas, or giving your kitchen a whole new look, you should have a solid idea of how you want your kitchen to look once you've done all the work, by having a well thought out vision to follow, you'll make the process of decorating a lot easier on yourself and avoid making any décor faux pas.
So, we've gathered a few kitchen decorating ideas that will transform your kitchen from drab to fab, so read on, get some inspiration for your decorating, and begin your kitchen's décor transformation!
Re-Paint Fixtures To Create A New Color Scheme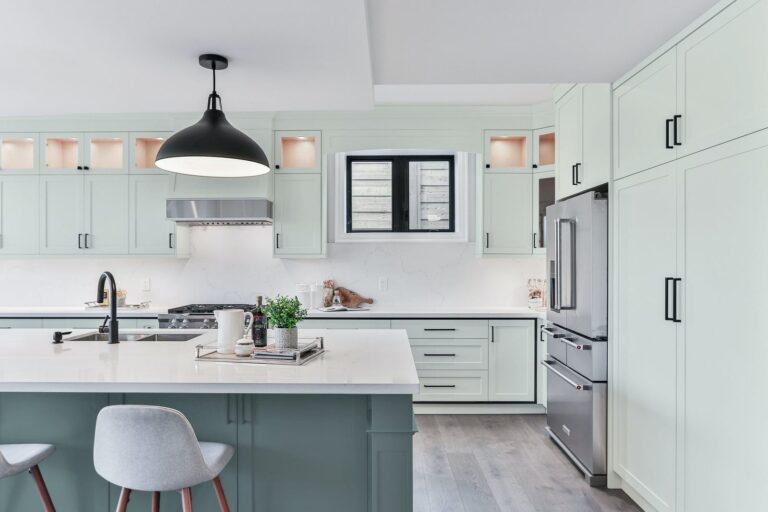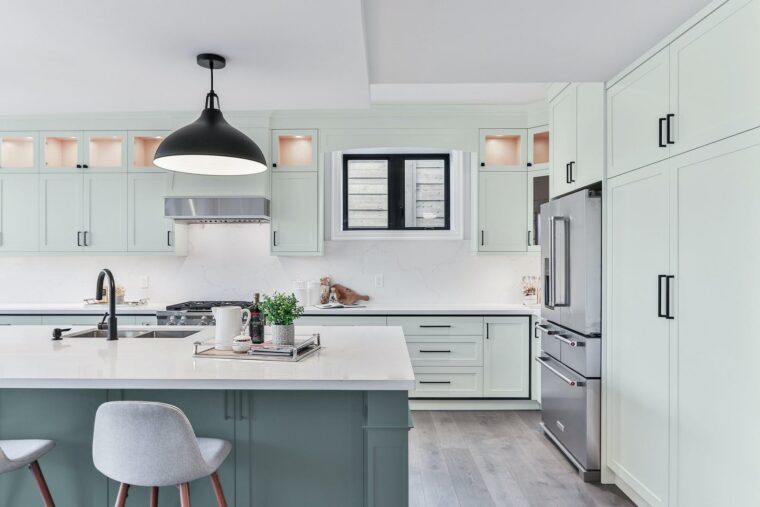 Old kitchen cabinets can make your kitchen look old, dull and tired. Unfortunately, replacing your old kitchen cabinets with new ones can be incredibly expensive, so you'll want to find a way to make them look new. By re-painting your kitchen cabinets and changing out the handles on them, you can make your cabinets look brand new and full of life,
Inject More Color With New Kitchen Blinds
If you want to quickly inject a splash of color to your kitchen, then a new kitchen blind is an excellent way of doing that. Large roller blinds are great for color, as they're essentially one large sheet of colored fabric, with all the choices available, you can easily find at dotcomblinds.com and install a beautiful kitchen blind in a color that fits in with your kitchen's décor scheme. This new blind will add color and make your kitchen look brighter!
Pick A Unique Looking Backsplash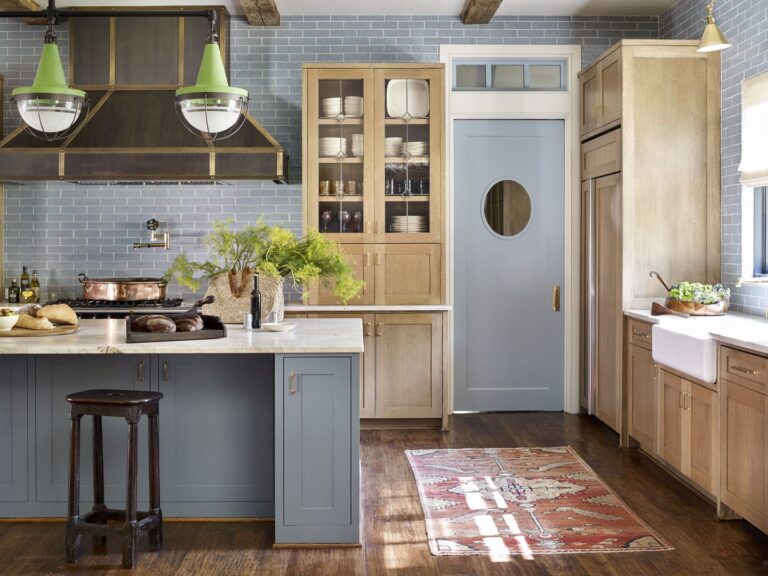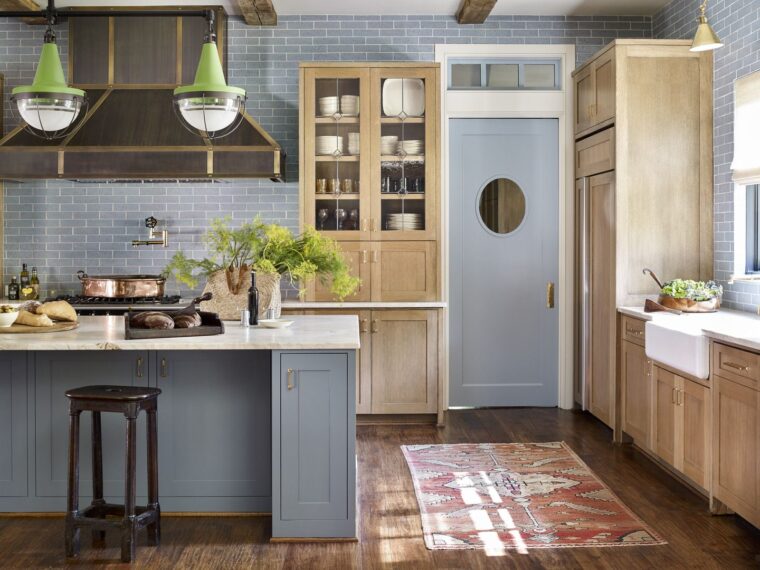 A good splash back can change the look of your home's kitchen area, they can easily be used as a focal point to contrast with the rest of your kitchen's décor.
By using a splash back, either with a unique, intriguing pattern, or made from a material which will stand out like solid wood, or sheet metal, you can create a sleek and contemporary look for your kitchen that will draw the eye.
Add Patterns To Your Kitchen With Wallpaper
If you think your kitchen has a bit of a dull look to it, then you need to do something to add a bit of zest to it! A great way for you to make your kitchen look more alive, is to create a feature wall somewhere in your kitchen, this will help draw attention away from problem areas in your kitchen and draw the eye to areas you've work hard on decorating.
Patterned wallpaper is great for creating a feature wall, as it provides color, texture, and a pattern, which will make your kitchen look a lot better.
Add In Hidden Storage Where Possible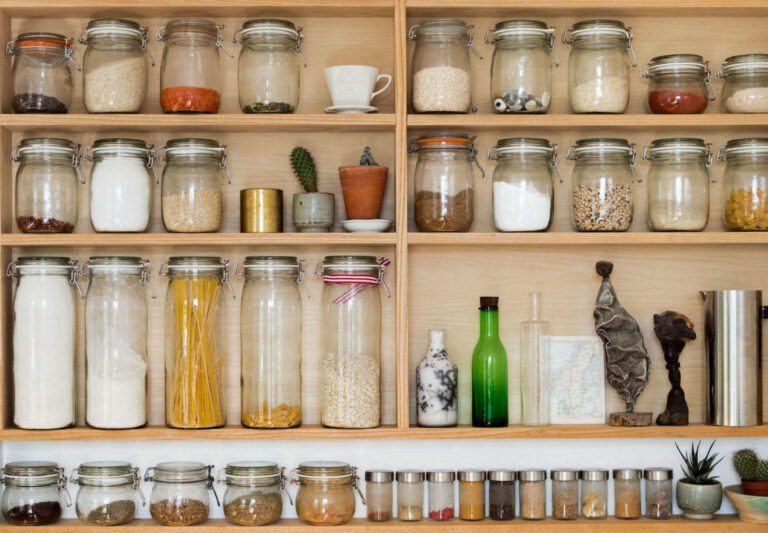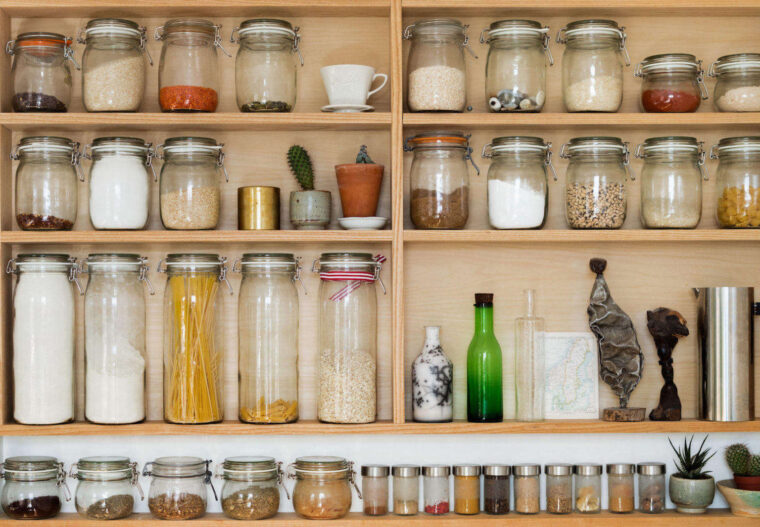 However large your kitchen is, you can always do with more storage solutions. Having additional storage in your kitchen will make it function better, look neater and help keep your kitchen running like a well-oiled machine.
You can take this a step further, by using hidden storage solutions, which will result in your kitchen always looking sleek and clean.
Connect With Nature And Use Natural Décor
If you want your kitchen to feel alive, then you can add some life to it by using some décor provided by Mother Nature. By using plants, flowers and even fruits you can add a layer of life to your kitchen's look.
By putting some flowers in a vase on your dining table, having houseplants on your kitchen counter, or displaying some fruit on a snazzy fruit bowl, you can add a touch of nature into your kitchen!
Build Character With Vintage Pieces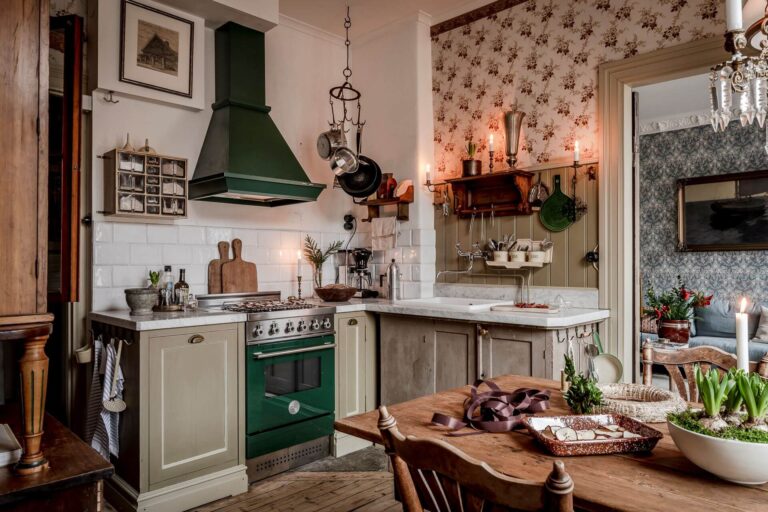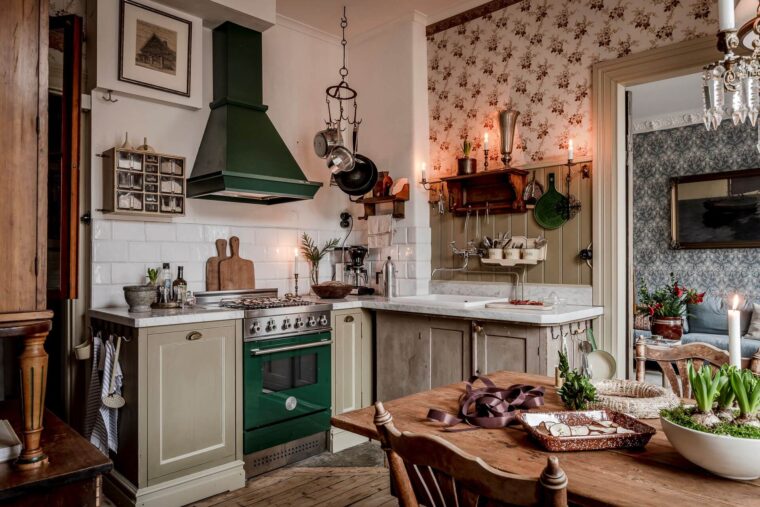 Vintage and antique accessories can add some character to your kitchen, by using unique pieces you can find to add some flair to your kitchen. Things like antique dining tables or vintage cocktail shakers and classic glassware displayed prominently on a shelf, can add a classy feel to your kitchen and look stunning.
Use Ingredients As Décor Pieces
Kitchens are used for a lot of things, but of course the main attraction is cooking food. So, what better way to decorate your kitchen than by using food? If you have open shelving in your kitchen, ingredients can make excellent decorations, colorful pasta can be stored in clear jars, ingredients with striking tins can be placed for a bistro type feel and spices in mason jars can be used to add a quick splash of color to your kitchen.
Re-Face Your Old White Goods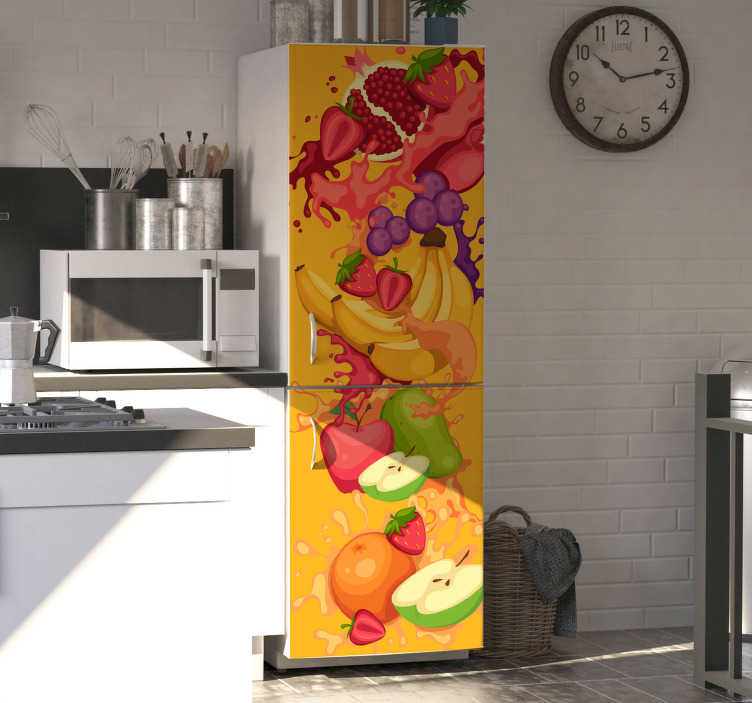 If your kitchen's white goods like refrigerators, washing machines and ovens are starting to look a bit dull and tired, you can breathe new life into them by refacing them!
You can do this a few ways, but common ways of refacing white goods can be: putting patterned wallpaper over the front of the appliance, using vinyl stickers to give them a new look, or simply painting the face of your appliances. By doing any of these, you'll give a new look to tired appliances.
Use Colorful Kitchen Cloths To Add Depth
If you want to make a few finishing touches, to complete your kitchen's décor, then using matching colored or patterned kitchen cloths is a great way to tie a kitchen together.
Matching oven gloves, tea towels and cleaning clothes can be displayed around the kitchen to help solidify your décor theme, just make sure that the color or design of your new kitchen cloths fits in with the design scheme for the rest of the room!
Now that you've got some inspiration for your kitchen's decoration, it's time to take that trip to your local DIY store and begin the process of reinvigorating your kitchen's décor. So, take what you've learned today and give yourself the beautiful and practical kitchen that you deserve!