A comfortable place to sit and enjoy delicious meals is essential. Your dining table often acts as a convener for family time and a memory maker.
Thus, buying a dining room set is a pretty big decision. You'll want something that fits your style, needs, and budget.
To save you the trouble of getting lost in the internet void, 1stopbedrooms offers you an extensive catalog of affordable dining room sets. Check full offer to enjoy purchasing budget-friendly, sustainable, and stylish furniture.
Beautify your space by following the tips and tricks discussed below:
Factors to Consider Before Purchasing a Dining Room Set on Budget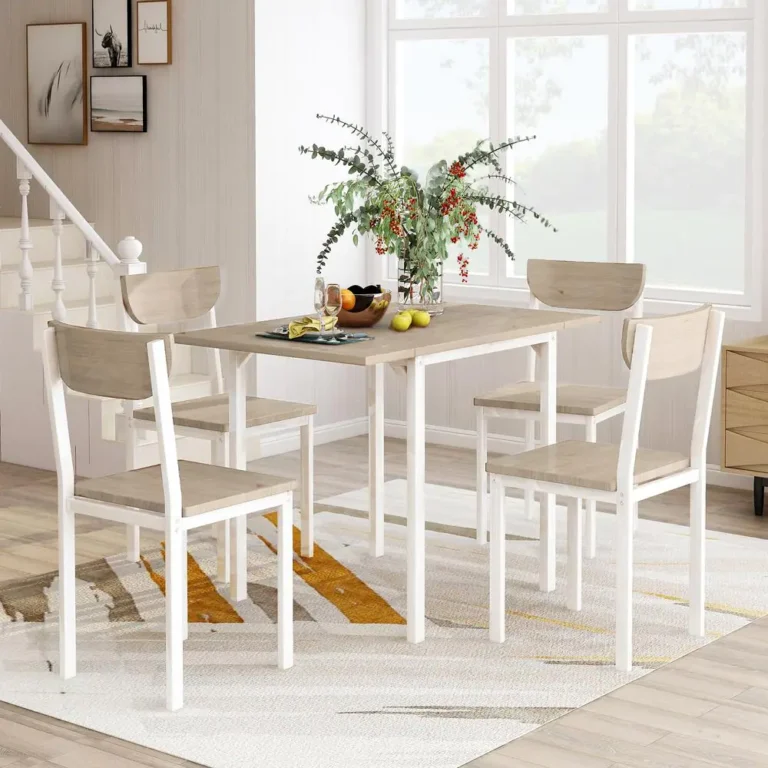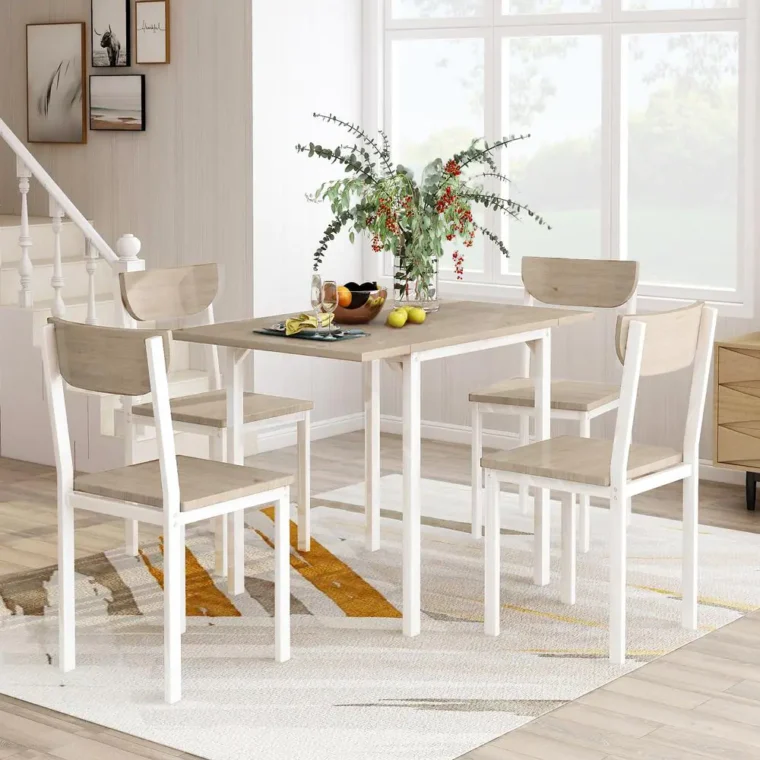 To decide which set best matches your space, consider the following factors:
Material
Find the perfect set by choosing a high-quality material that ensures sustainability and longevity.
Homeowners typically prefer solid-wood, glass tops, or stone tops since they offer the perfect combination of durability and style. However, you may choose wood-veneer tables.
Timeless Style
You'll want to invest in a piece of furniture that doesn't start looking old-fashioned within the next three to five years.
So, focus on classic and timeless styles like rustic, traditional, or contemporary. Choosing lighter woods with natural finishes or weathered materials with subtle designs typically lasts for years.
Customer Reviews
Before buying a dining room set, check out its online reviews and like to dislike ratio. Discover what owners liked and disliked and how the company handled negative reviews.
While assessing customer reviews, you can learn how well the tables wear with time, their buying experience, and whether the purchase is worth it.
Looks
Purchase a set that complements your existing dining room interior and home's aesthetic. You'll have to judge tables for their overall appearance to do this.
It means considering a dining set's tables, chairs, tabletops, supports, etc.
Stability and Construction
Buying a dining room set is a considerable and expensive investment. There's nothing worse than furniture that buckles under your cutlery's weight within a year.
Gauge the quality of a dinner set before finalizing a purchase. Try shaking, lifting, and moving tables to verify their stability and construction.
Comfort
You'll want to buy a table that offers adequate knee space. Consider sitting at a table before purchasing it to identify whether you can cross your legs underneath each one.
Typically, smaller aprons offer better clearance and maneuverability.
Signs of Wear
Nicks and scratches on the floor model of your desired table are an excellent indication of how they will perform at your home.
Minor scratches on the tabletops and bottom of the table legs are okay. But we recommend looking for one with no scratches.
Affordable Ways to Beautify Your Dining Room Set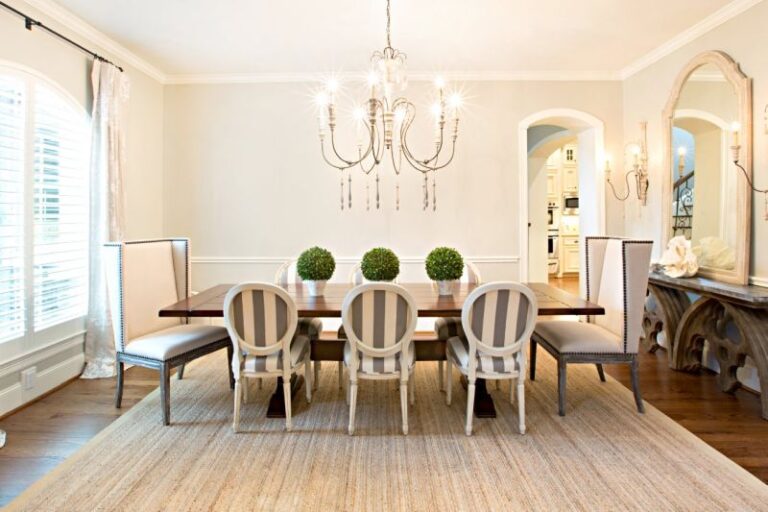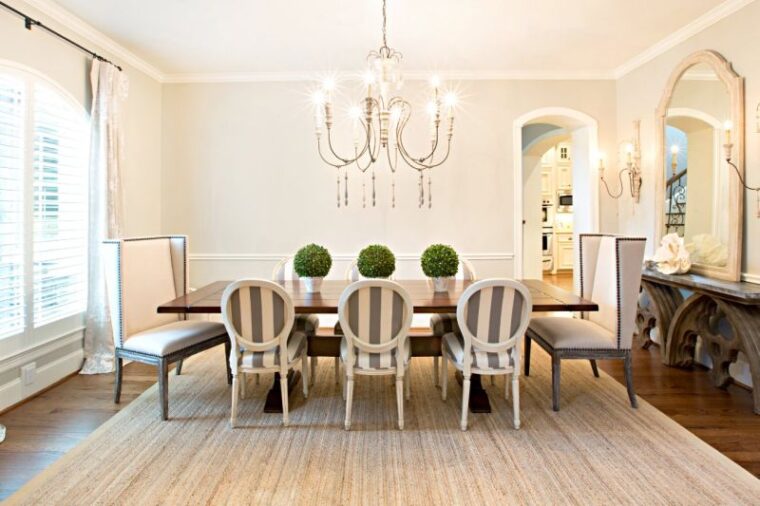 Add a splash of color and beauty by accessorizing your space. Here are simple yet effective DIY ways you can enhance the appeal of your dining room set:
Paint a Feature Arch
If your dining room features little to no architectural detail and limited space, you can boost its openness with a fantastic paint trick.
Choose a dark color that contrasts your main wall's paint. Then, grab your pencils or chalk and draw a neat arc. Lastly, use an angled brush to draw the edge and fill the rest of the area with a roller.
Create Freestanding Storage
A flatpack with cube shelving can transform your messy dining room into a beautiful, clutter-free place.
Stencil the Floor
Upgrade your dining space by painting a tile effect on your concrete, wooden, or plain flooring. Grab a couple of stencils to create attention-grabbing and uniform designs.
Make Your Table
Refresh your existing dining table by creating the leg designs. Or you can replace your tabletop to give your space a contemporary and bold look.
What Factors Determine the Cost of Your Dining Room Set?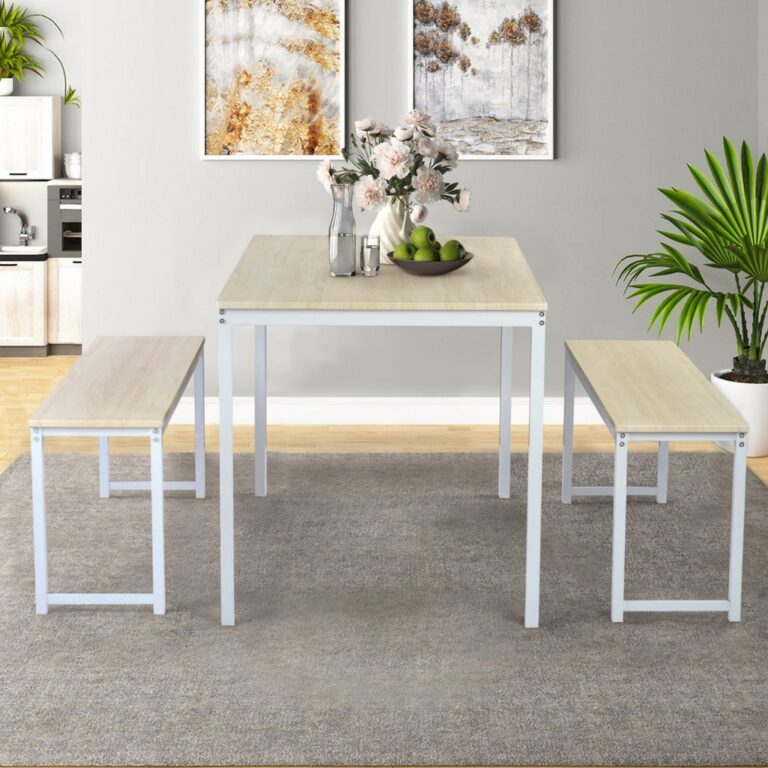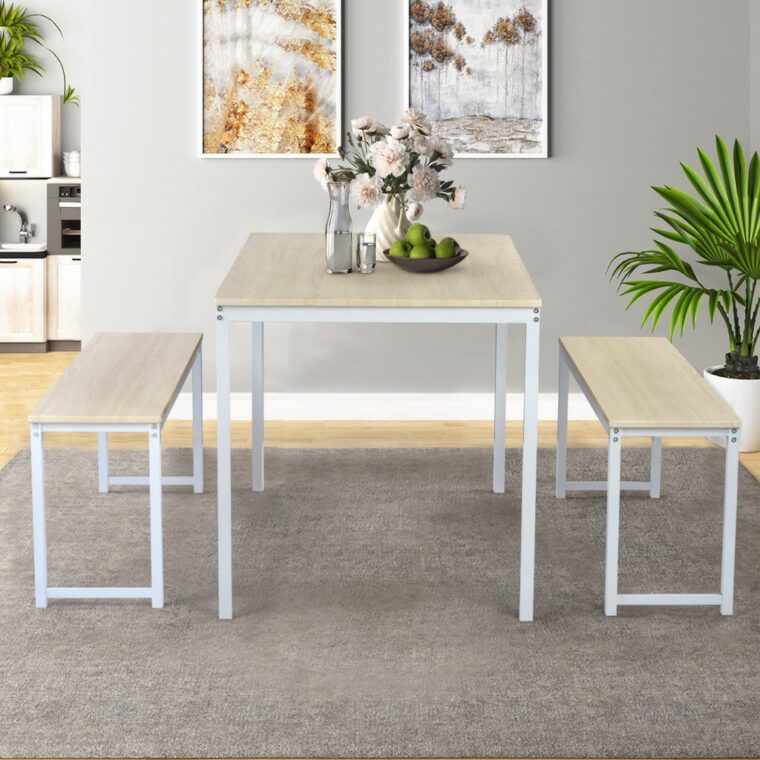 To curate the perfect budget for purchasing a dining room set, you must understand the factors that affect its cost.
Here we discuss the top four factors that determine the cost of a dining room set:
Table Size
It's no secret: the more extensive a dining table, the more it'll cost.
Standard tables vary by a few dollars; however, tables with leaf extensions and over 48-inches cost more.
It is because larger ones with leaf extensions require more materials and are more complex.
Material
Your furniture material determines how long you can survive. The top material include:
Composite Wood
Consider investing in a composite wood dining room if you're on a budget.
Craftsmanship
Handcrafted tables typically cost more than mass-produced ones. Here's a look at both types of dining room sets:
Handcrafted
Handcrafted tables bespoke the expertise of a workman who put in hours, materials, and tools to create the perfect one.
These tables undergo heavy inspection to ensure zero flaws and high quality. For this reason, handcrafted tables cost more.
Mass Produced
Mass-produced furniture is perfect for those on a budget since they are manufactured overseas with fewer labor costs.
Style
The effect of a style on its cost depends on where you buy the table. Typically, the style category includes the following factors:
Brand
Color
Details
Trend
Trendy designs and bold colors typically cost more than generic, timeless dining room sets. Moreover, the details and brand also increase its overall price.
Vintage Tables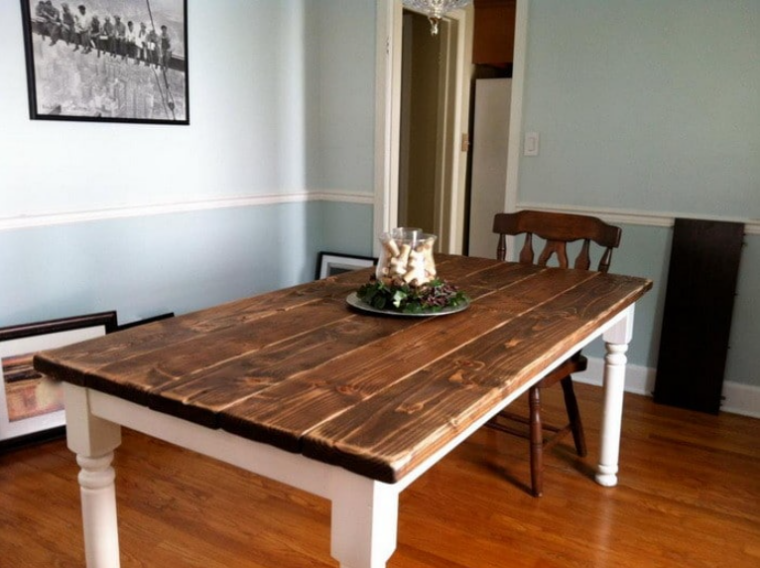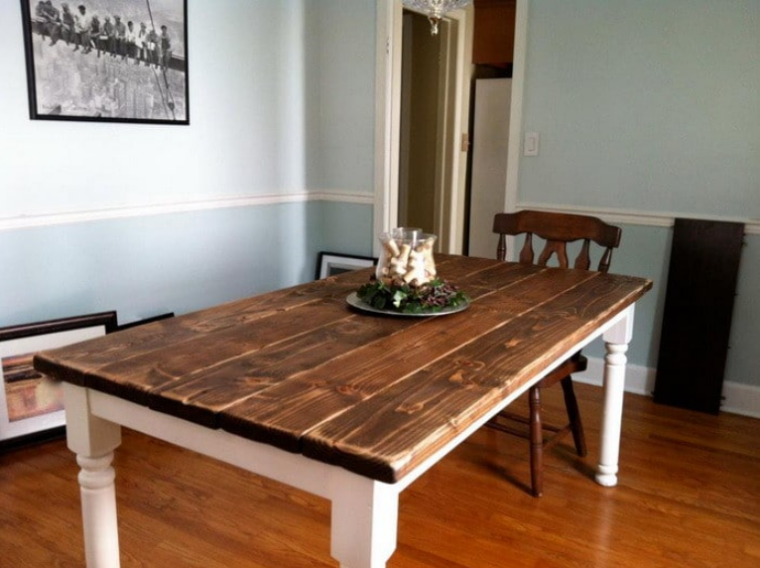 When purchasing affordable dining room sets, consider that 'vintage' and 'antique' cost more. However, they do not guarantee quality or longevity.
If you prefer outdated furniture, check for excessive wear and loose joints before purchasing.
The Bottom Line
There are endless factors to consider when purchasing, but you can simplify things by creating a list of things you need and budget.
Hence, you can narrow down your options when hunting for the perfect dining table.