Benjamin Franklin remarked, "The discovery of a wine is of greater moment than the discovery of a constellation.
The universe is too full of stars." Wine has always been about the expertise for real wine enthusiasts.
From appreciating the sound of the screw cap to discovering the good smells, drinking wine is always a pleasant experience.
Whenever it refers to food and supplies, leftovers could easily be heated and consumed, or cooked into something else. However, when it applies to wine, leftovers are a unique thing.
Once, I poured myself a bottle of Pinot Noir from the refrigerator. I had purchased it quite sometime earlier.
When I checked later, I realised that it has been around three and a half months since I bought it. Obviously, it wasn't tasting good.
I had to dump the entire bottle down the drain. Then I pondered, what if, I could use this wine for cooking?
Do you have a case of wine, sealed using their first cork, or a stopper for several days?
Do you feel that, if you served this in a glass, it would taste funky?
Some people argue that you can't cook with the wine you would not be drinking.
But, don't you think that the indications of ageing would be impossible to find out in a curry or gravy?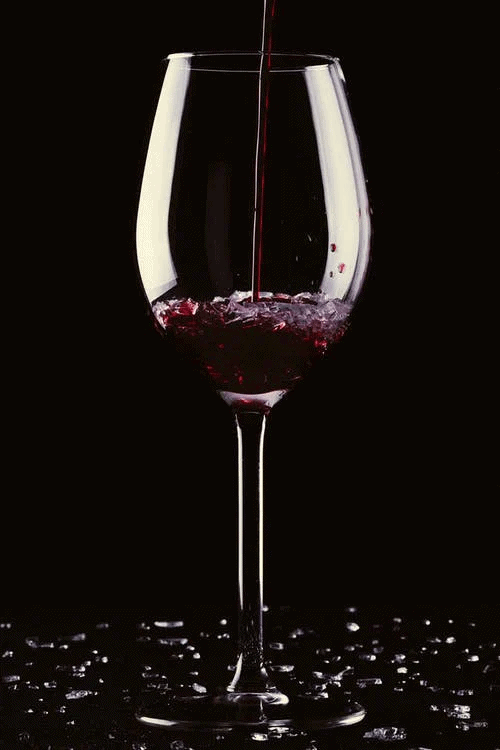 I did my own research and found out that, opened wine is better off used in the kitchen.
I still have a couple of opened bottles of red and white wine.
I use it for preparing food to cook a sauce/gravy by introducing the wine to the liquids and the ingredients.
It is very helpful to make a simple pan dish, or just to back up the pasta sauce.
Old wine used for food preparation does not always have a definite expiry timeline. Go right ahead and clear your culinary wine cellar to make it available for a few weeks! Leave it in the refrigerator and then use it in under two months as just a rough rule of thumb for preparing, and still try and change the acidity in the platter before actually eating.
According to EatByDate, " Bottled wine can last years beyond its 'best by' date, but once opened its days are numbered. "
How Do You Know if Your Wine is Spoiled
Wines require careful maintenance and attention which ensures that they will never be subjected to excessive temperatures. Particularly, if they are to be used at a future point, surges in temperature should be avoided.
So, how do find out if your wine is spoiled? I will share some tips to make life easier for you. Keep reading to find out!
When the cork protrudes from the surface of the wine bottle, this may be attributed to fluctuations in heat and cold temperatures.
When you look at the cork, you can find noticeable symptoms of wine stains on the cork edge. It's possible your wine was subjected to hotter than average temperature levels.
Short term high heat reactions, more than 80 °F will negatively affect your wine. When the wine attains a higher temp, the chance of irreversible losses to the wine rises significantly.
If you're seeing trickling, you could also see possible concerns, because there are symptoms of dry, wine stains on the container's rim.
Corked wine sets off an odour like a stinky smelly cellar, a soaked magazine or a damp puppy. If you finally drink the wine, a traditional flavour of corked wine would be bland and boring, revealing no aspects of the grape. I am one of those individuals who suggest corked wine make it feel pungent.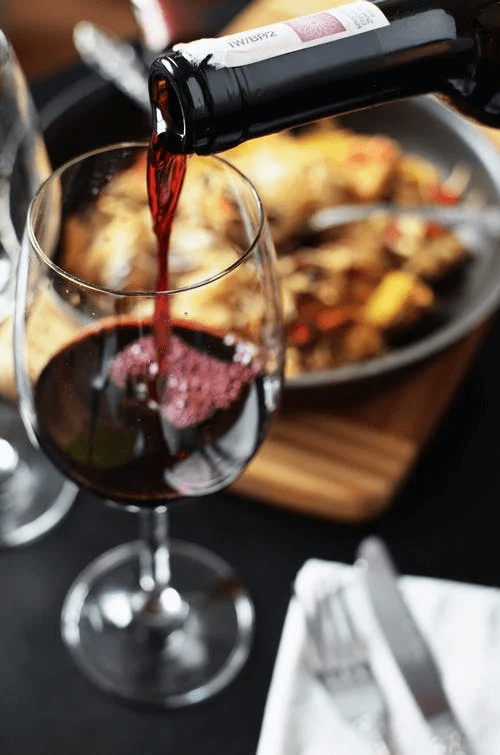 What is Cork? How does it Matter?
Cork is made from the fibre from cork oak trees also known as Quercus Suber. The cork oak trees are predominantly cultivated in Portugal. Throughout the early 1700s, cork became a preference. Then, corks got widely known because glass wine bottles rose in demand. It appeared feasible to produce glass wine bottles of a nearly standardized appearance and size.
Some microorganisms, in certain situations, interact with the cork and produce a material recognized as TCA (aka 2,4,6-trichloroanisole). It is an unpleasant chemical agent that destroys the product the moment the wine in the container interacts with. Because cork is a natural material, it is sometimes consumed by tiny micro-organisms, either when it's a component of the tree, or after it has been made into a bottle top.
The top challenge consumers tend to face multiple times is buying wines which are faulty because of defects of the cork being used to secure the beverage. It is usually called corked wine. Corks and other sealing agents were used in some way for centuries to close containers containing alcohol.
Within the container, the corks secure the wine, which seriously hinders the oxidation reaction, causing the wine to mature and develop gradually. A tiny volume of air is ideal to help wines grow their flavours.
The finest corks permit approximately one mg of oxygen to reach the product. To preserve the product and to prevent the detrimental consequences of oxidation, it is just the perfect quantity of oxygen. This also helps to eliminate the sulfites that were applied during the bottling process.
Can you Use Your Spoiled Wine For Cooking
Many people often ask me if they could use their corked wines or wines that are spoiled for cooking. The answer is yes, yes you can. But, there are also other creative uses for spoiled wine. So, if you don't feel comfortable using corked wine for cooking purposes, feel free to try out any of those. I will share some splendid wine tricks in this article.
You may marinate anything like steak, basically, meat using a wine which is not fit for drinking anymore. The wine's acidity can help to break meat fibres. Red wine has an extra tenderizing boost coming from tannins.
When you are making something with different spices and lengthy-heat, the wine must have a tendency to diminish and blend with several other heavy flavours in the sauce, and a small amount of hardly any-than-drinkable wine will always be heating.
According to Serious Eats, "The first big rule of choosing a wine when cooking is to consider the sweetness: Use a sweet wine only if you want sweetness in the final dish, otherwise use a dry wine."
Can You Get Food Poisoning by Consuming Old or Spoilt Wine
Widespread food-borne microorganisms mostly lead to sickness. Foodborne illness develops while you are eating or consuming food infected by a virus, bacteria and pathogens. These are often induced by under-cooking foods, unsafe treatment of a product i.e not wiping hands, inadequate sanitation of food preparation area, or water contamination.
Signs and symptoms of poisoning typically include vomiting, cough, and dizziness. But for wine, it really probably won't taste great in the overwhelming amount of instances whenever the wine is corked, cooked, or oxidised. You are not going to get food poisoning from anything like that. It's because oxygen, temperature, and the wine bottle cork fungus which generally appears in all of the cork simply can't affect you. They will not cause food poisoning sicknesses such as staph or E. Coli.
Tips to Cook with Old Wine
In preparing food, wine has the purpose of intensifying, reinforcing and accentuating the taste and scent of food, not masking the taste of what you've been choosing to eat, but instead, improving everything.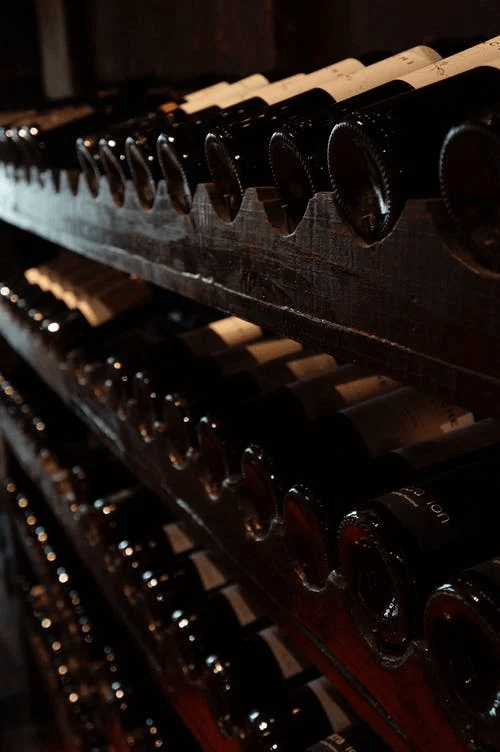 Like for every spice used throughout cooking, the quantity of wine used should be taken into account, of-too less is unpredictable and far excessive would be pungent. However, no irrational quantity is desired. A reasonable amount of wine will improve the meal's taste.
When the food is preparing, the alcohol in the wine fades away, and only the taste stays. reducing down the wine, intensifies the flavour, particularly sweetness and acidity. Being mindful whether to add excess wine is essential, as the taste can overwhelm your platter.
Alternative Uses For Spoiled Wine
For those of you who don't want to consume the spoiled wine, the same time, don't want to pour it down the drain, here are some unique applications, which ensures that the wine wouldn't have to linger until the next evening gathering.
1) Window Cleaner
Did you know that spoiled wine turns into vinegar? As air goes within the container and interacts with the wine, any alcohol will turn to vinegar. It occurs if a lid is faulty, bad condition, or if wine is kept up straight rather than on the side. Found a container of uncorked wine but suddenly it is starting to feel a bit unfathomable?
For resourceful young lads who would rather waste their time and money on more beer than anything as boring as washing up liquid, this is wonderful luck. To a spray bottle of water just apply a couple of spoonfuls of old white wine. Then spray on the door, and clean off using newspaper.
2) Wine Jelly
If you feel creative today, go ahead and use that old wine for making jelly.
3) Tie-Dye
There's no need to stress about exactly matching the inks. Use the effortlessly cool wine tie-dye method to wing it. It is a nice choice if you possess a lot of unwanted wine remaining behind because you're going to want to minimize it by a quarter or something to provide a more vibrant hue. Natural dyes perform effectively compared to synthetic fibres, anyway just take a few rubber bands, wrap up the tee and drop that in to develop the pattern. Let the wine do its job by making a unique watercolour tie-dye impact.
4) Fruit Fly Trap
Think about making use of this easy home solution if strange tiny insects irritate you. Pour some of the bad wine into a bottle, firmly shield it with cling wrap, and punch several openings throughout the rim.
5) Compost
The acid in the wine can destroy beneficial composting organisms. You must fine a reasonable quantity of wine in your compost pit, and hopefully, that will help.
6) Marinade
Another very popular of some of the applications of wine (red) is as a marinade. It is a perfect way to increase flavour to anything that you roast. All you would want is a glass you don't want to sip anymore, and just a little creative thought to start making a tasty work of genius.
In conclusion, if kept for one to two weeks duration, residual wine can be kept in the fridge and could be used for preparing food. Someone rightly quoted, "Life is too short to drink bad wine." So, I would say, use it for cooking! Why waste precious wine when you could prepare delicious meals?
Throughout this article, we focussed on how far it would take for wine to go wrong once you open the bottle. We've also been researching how to determine whether the wine has gone horribly wrong and if it hit a level that it is even gone beyond that to prepare a meal with.