Maine lobsters are famous for their size, flavor, and tenderness. People from all around the world – restaurateurs, foodies and seafood lovers – scramble to get their hands on this quintessential Atlantic catch.
This mix of high quality and high demand means that Maine lobsters are one of the most expensive lobster species, but you can easily rationalize their hefty price tag once you taste them. Quality, fresh Maine lobster has an unmistakable sweetness, juiciness and tenderness that you just won't find elsewhere.
In this guide, let's explore everything you need to know before buying this luxury seafood. Why are they popular? How can you separate fresh lobsters from past-their-prime ones? And how do you store and cook Maine lobsters for maximal flavor?
Why Are Maine Lobsters So Famous?
As a delicacy, fresh Maine lobster is in demand around the world. People look for this particular species because of its unique taste and texture, which can vary from batch to batch. Plus, its' meat is also rich in nutrients and contains high levels of protein and omega-3 fatty acids like DHA and EPA.
These beneficial fats help reduce inflammation throughout your body and protect it against diseases. These are rich in vitamins A, B12 and B3 (niacin) and selenium, all of which support normal thyroid function.
Maine lobsters also contain large amounts of zinc, which can keep your immune system strong while helping you maintain healthy skin pigmentation.
Finally, they are famous because of their size. Relative to other species, Maine lobsters can grow to be gigantic. The largest lobster caught in Maine weighed about 27 pounds (12.25 kilograms), making it one of the biggest catches on record.
How To Check if a Live Lobster Is Fresh?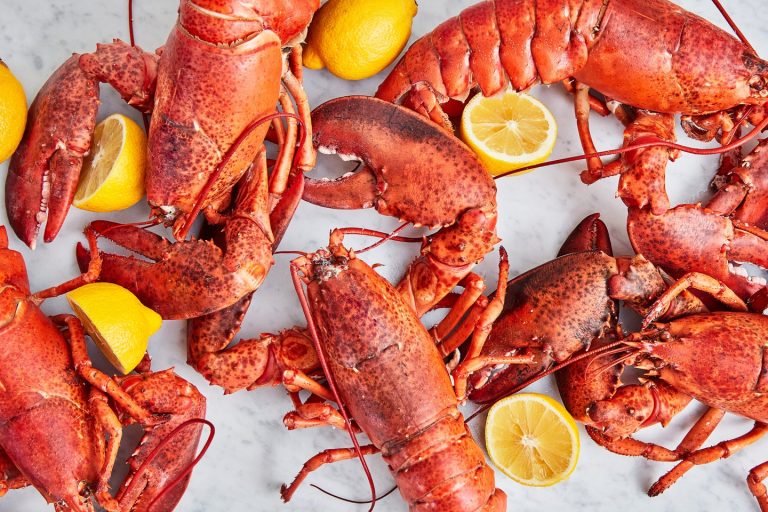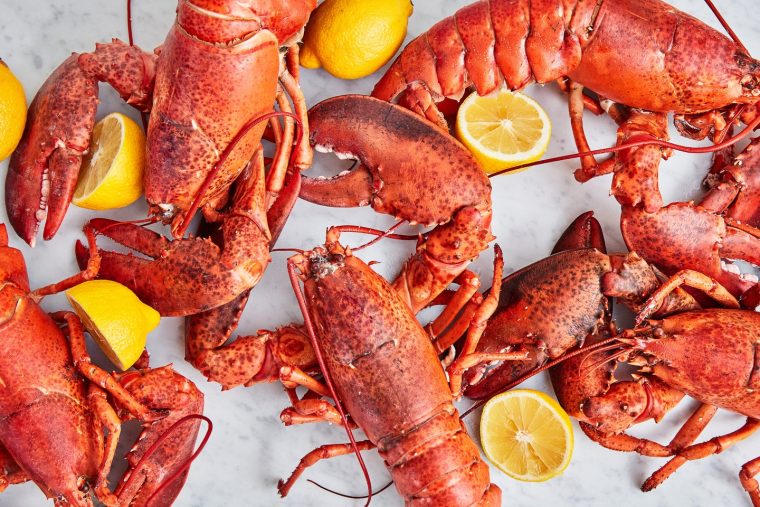 To determine if your lobster is fresh, you can look for these signs:
Clear Eyes
Eyes should be clear, bright, and devoid of mucus or tearing. If they are cloudy, it only means the lobster has been dead for some time. Clear eyes on a Maine lobster guarantee freshness.
Firm Claws
A lobster's claws should be firm and not spongy, with no signs of decay or softness around them. They should snap shut when you lightly tap them with a finger or an object like a pencil eraser. This ensures that the seller didn't freeze it before reselling it as "live" seafood.
Hard Shells
The shell should be hard enough so that when pressed, there's no crater formed on the top side surface. If you see it going slightly concave, it's old. These shells don't tend to get thinner over time. The only exception is if there's breakage due to improper handling.
Buying and Storing Fresh, High-Quality Live Maine Lobsters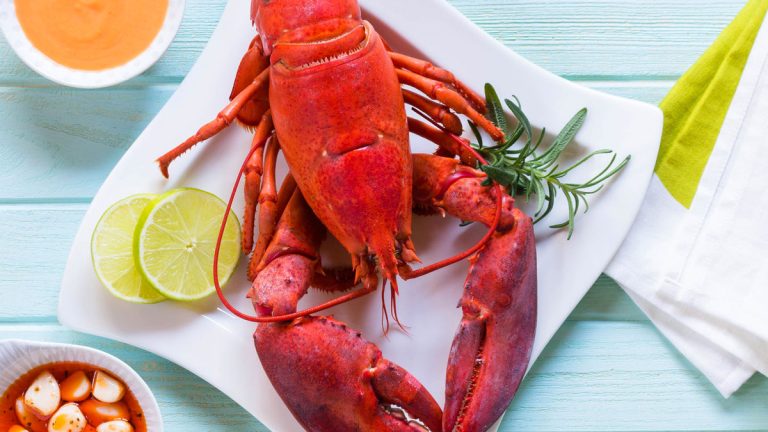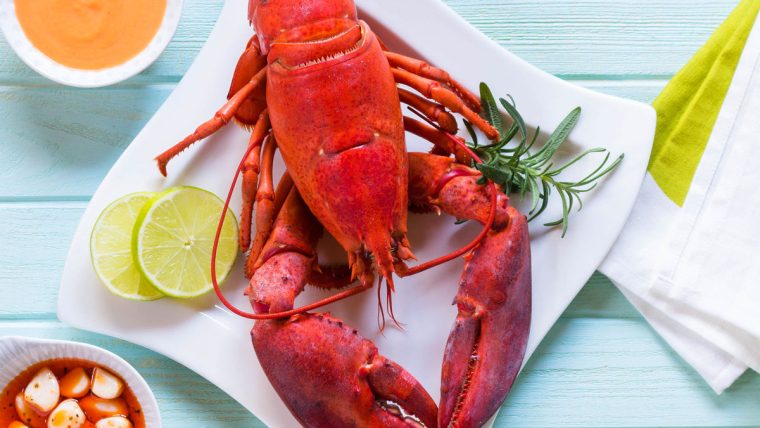 In addition to checking for freshness using the criteria above, you may also want to follow a few best practices around buying, sizing and storing it. As you zero in on the perfect crustacean for tonight's dinner, follow these simple tips.
Pay Attention to Color
Mostly, when you see a lobster depicted in a movie or TV show, it's a bright red color. However, contrary to popular belief, this is not how it's look when they are live and fresh. Live lobsters have a dark brown, sometimes blue-green appearance. It isn't until you cook them that they take on the characteristic bright red appearance.
If you are shopping for lobsters and notice they are bright red, you can be certain they are pre-cooked. Pre-cooked lobster can still be fresh and abundantly flavorful – a wonderful option for a quick weeknight meal.
Size Up Your Catch
When you're buying meat like chicken or beef, you can be relatively certain of standardized size and weight. Farmers have strict standardization practices to ensure that all their animals are processed at the same specifications. It's, on the other hand, are wild marine animals – they come in all shapes, sizes and weights.
The best purveyors will go above and beyond to ensure that they categorize their catch according to weight, but some won't. That's why it's important to size up your catch. Check the weight of them. It should feel heavy for its size. A plump lobster is more likely to have a fuller flavor than one that feels light for its size.
Store Properly
Some people make the mistake of plunging them into freshwater when they take them home, assuming that the marine creatures will thrive in an aquatic environment. Unfortunately, this is a wrong move. They require a very specific salt water to thrive.
Expert seafood outlets maintain highly controlled, modern storage tanks tuned to the right salinity. It would be very challenging to replicate that at home. Therefore, the best advice for home storage is to keep them in their packaging in a 40-degree refrigerator.
How to Cook Maine Lobsters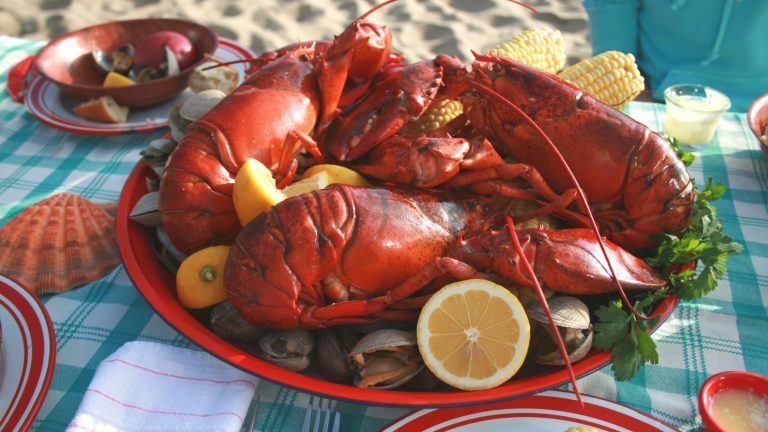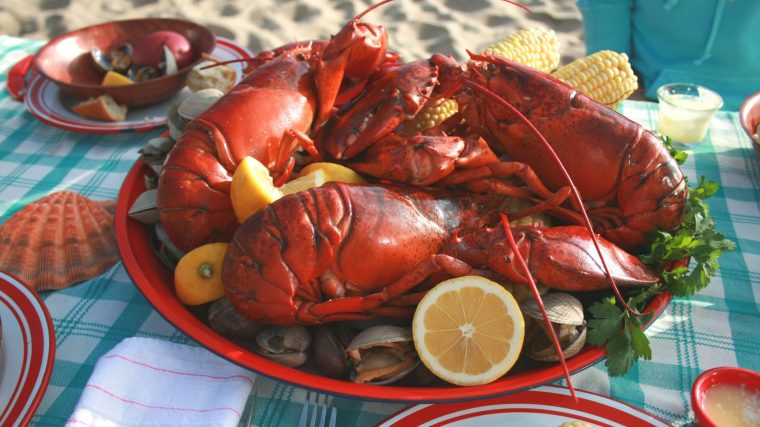 You've found the perfect Maine lobster – one with clear eyes, firm claws, a hard shell and ample weight. Now, it's showtime. Luckily, you have options for cooking your live Maine lobsters.
Arguably the most common way to cook it is by boiling them. For two lobsters, fill a 5-quart pot (or multiple smaller pots) with generously salted water up to about the 2/3 mark. Cook them according to size – about eight minutes for a standard 1.5-pounder, and ten minutes for a two-pounder.
Alternately, steam your Maine lobsters for a softer, more delicate texture. Fill a pot with a couple inches of water (no need to salt this water, as the salinity present in it is enough). Add a steamer basket with a couple of Maine lobsters and cook for roughly nine minutes (for a 1.5 pounder) or 11 minutes (for a two-pounder).
Finally, you can get creative with grilling, broiling, sautéing and sous-vide, although these methods require you to break down the lobster in advance – which some people find tricky.
From there, you don't need much. The best recipes let the Maine lobster shine. Classic Maine lobster rolls rely on a dollop of mayo for zing and celery for freshness, while Connecticut rolls rely solely on melted butter. But most people prefer simply taking a lobster cracker to their catch and dipping it in melted butter.
Fresh Maine Lobster Will Always Be Worth the Price
As you can see, buying lobsters is not as simple as going to your local supermarket and picking one you feel will tickle your tastebuds.
After reading these pieces of practical and helpful information, you now know how to buy fresh and high-quality live Maine lobsters. For a simple way to buy them, find premium lobster providers like Lobsteranywhere.com that take the guesswork out of the process.
The best purveyors ensure freshness, proper storage, and meticulous size and weight categorization. These processes may add a couple of dollars to the overall price, but it will be totally worth it. If you're shelling out for Main lobsters (pardon the pun), you might as well get a quality product that reflects the price tag.