Introduction
Food is not only a necessity of life but also something which everyone love it. Each and every person has some or the other dishes which he/she loves. You must be having some dish which you love the most…Right?
I'm very sure that the answer is Yes.
But one must be sure that the particular food you eat regularly or which you are most fond of is healthy for your body. There shouldn't be any ingredient in that which adversely affects your health.
Also, everyone has their own ideologies and beliefs like some are purely vegetarian while others are either completely non-vegetarian or both. Thus, while purchasing any ingredient or eating any dish, one must ensure that you stick to your diet schedules/beliefs.
This idea brings us to the topic under consideration i.e. Does Corn Masa have Gluten?
Gluten is one such element of many food items which fits in the above stated situation. For instance, some people prefer a Gluten-free diet while others might be suffering from any disease which doesn't allow the person to eat gluten to ensure good health. One such example could be of Celiac Disease. Thus, in both of these cases, one must prefer a Gluten Free diet.
Now the question in consideration is Is Corn Masa Gluten Free?
Before answering this question, let's understand what the Corn Masa is?
What is Corn Masa?
Corn Masa is a dough made from Masa harina which is a type of corn flour. While corn does not contain Gluten, all types of masa harina are still not certified Gluten-free. This brings in the possibility of cross contamination with wheat and gluten.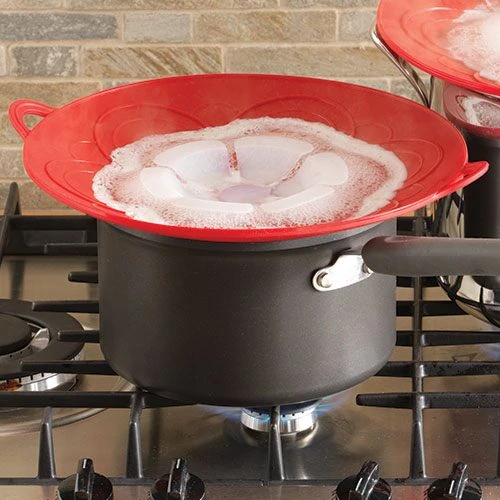 This brings to forefront the idea that not all corn masa products are gluten free. Some of the brands avoid the issue of cross contamination by not labeling their products as gluten-free clearly.
Thus, it becomes necessary for us to dig deeper into the details to understand it better.
So, what are we waiting for???
Let's move ahead and gain more clarifications!!!
What is Gluten and what products have it?
Gluten is basically a mixture of proteins found in the following products:
Wheat (Including its types like spelt, kamut, farro, durum, bulgar and semolina flour)
Triticale
Barley
Rye
Oats
Is Corn Masa Gluten-free?
Regardless of your reason to understand/know about the Gluten contamination or cross contamination, let's delve into more details about it to ultimately clarify the misconceptions and answer the question in consideration.
So, let's move ahead!
Corn is actually a grass which is rich in fibre and aids in digestion. This grass is naturally gluten-free.
Corn Masa is simply a dough made from a specific kind of corn flour called 'Masa Harina'. Masa Harina simply means 'Dough Flour' and corn flour is the one which makes this masa dough.
However, Masa Harina is different from Cornmeal. The points of distinction between these two are as follows:
The ground corn is soaked in a calcium hydroxide mix known as lime water. This gives Masa Harina a similar look, texture and feel like that of wheat flour. This mixing of corn in Calcium hydroxide gives masa harina the added niacin and calcium and also make the corn easier to digest with a change in flavor too. This is a plus point for those who are suffering from celiac or gluten sensitivity.
This Masa Harina is purchased in dry form and simply mixed with water to make masa dough.
In comparison to Masa Harina, Cornmeal is much grainier and continues to bear the same yellow colour as corn.
The other difference is that Corn Masa is typically whole grain indicating that the whole kernel of corn is used. This makes it more nutritious.
In comparison, Cornmeal and some brands of corn flour often have the endosperm, bran and germ stripped away.
Also, Masa Harina should be naturally gluten free. But it is always recommended to opt for those brands of Masa Harina that are strictly labeled Gluten free like that of Maseca.
Now, having understood about the difference between Corn Maza and Cornmeal and knowing what they actually are, let's take each item separately and state whether that particular thing is gluten-free or not.
I'm sure that would clarify many doubts.
So, let's get started with it!
Does Corn or Corn Masa contain Gluten?
The word 'Masa' simply means dough. Corn masa, thus, is a corn based dough that can be used to make a variety of Mexican and Latin dishes like that of tortillas, tamales etc.
The masa harina flour is combined with water to fulfill the needs of tortillas and the flour is mixed with lard and water along with some baking powder to fulfill the requirements for tamales.
Gluten is not added at any point of time in any corn masa product.
Thus, it's clear that corn masa and other corn products do not contain any Gluten. However, if the company also manufactures/processes a lot of wheat products, then there are chances of contamination.
The same issue might occur when having tacos at a Mexican restaurant (more at FitnessUnicorn.com). Make sure you double-check their cross-contamination policies before proceeding.
So, if you are following a strict Gluten-free diet, you should opt for a brand which provides certified gluten-free corn masa. One such brand of masa harina corn flour is Maseca.
Having read this, let's move ahead.
Is Masa Harina Corn Flour Gluten-free?
To answer this question, I would say that yes Masa Harina is Gluten-free, but not all brands. Thus, I would suggest that if you have an extreme reaction towards Gluten, then purchase Masa Harina only from those brands which are certified Gluten-free.
Maseca is the one brand which is my preference as it is certified gluten-free and is readily available too.
However, some of the other brands which are certified gluten-free are as follows:
Masabrosa – This brand makes blue corn masa which is certified gluten-free.
Goya – This brand's product is similar to Maseca and certified gluten-free.
Other brands include steer clear of Bob's Red Mill brand which states that there is a possibility of cross-contamination in their products. While brands like Gold Mine and Quaker do not state anything explicitly and thus, are better be avoided if you have a strict NO towards gluten.
Now, let's move ahead and answer the same question about Corn Tortillas and Corn Tamales.
Are Corn Tortillas Gluten-free?
For those of you who haven't been to Texas or Mexico, Tortillas are very thin, wrap like flatbread which can be made using any kind of flour, but are most often made with wheat or corn flour, salt, fat, and water.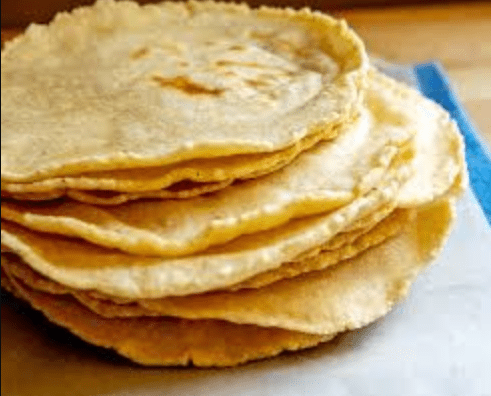 Just like masa and masa harina, Tortillas are also naturally gluten-free. But there is always a possibility of cross-contamination until certified against it. Some brands also indulge in intentional mixing of the corn and wheat flour. Thus, it is best to purchase corn tortillas that are labelled gluten-free.
Fortunately, corn tortillas which are certified gluten-free are much readily available in the market. One of the brands offering gluten-free corn tortillas is Mission. This brand even offers the option of organic products. I think it's best to go with this brand as many of their products have hydrogenated oils, aluminum, and bleached flour, and you would not find those in organic products.
Other brands which offer gluten-free tortillas and can be found, though with a bit difficulty, in health food and speciality stores are:
La Tortilla Factory
Del Campo
Guerrero
It's preferred to go for fresh tortillas. Otherwise, they can be pretty leathery. Thus, keep this in consideration while purchasing it.
Are Corn Tamales Gluten-free?
Okay so first let us understand what Tamale is.
A tamale is a traditional Mexican dish made of corn masa dough, that can be stuffed with a variety of different spiced meats, cheeses or vegetables and is steamed in a corn husk. The corn husk, as the Texas people already know, is not meant to be eaten and at once discarded once on the plate.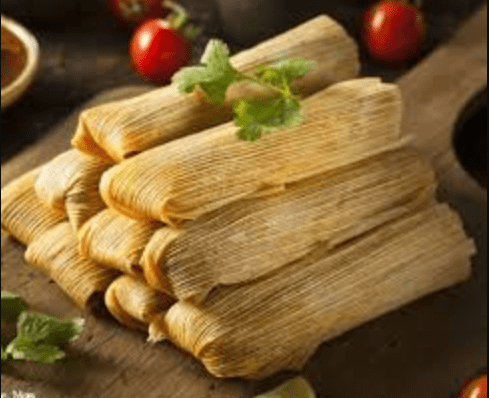 Corn Tamales should be naturally gluten-free but unless the masa was made with a certified gluten-free masa harina corn flour, it can't be guaranteed. So, it's better to always confirm beforehand or check the labels in case you are purchasing the packaged tamales.
Thus, you can go ahead with premade Tuscan Tamales as these are gluten-free. They offer a wide variety of tamales ranging from Red Chili Beef to Green Chile Chicken and Jalapeno & Cheese to Black Bean & Cheese.
Texas Tamale Company could be another option. They sell beef, pork, and chicken spiced tamales. Amy's Organics is yet another brand which sells gluten-free certified frozen Tamale Verde Black Bean, Cheese Tamale Verde and even a Roasted Vegetable Tamale.
Tamales could also be found in the freezer sections of major grocery stores. Thus, you can purchase the one you need and have a fun and tasty eating experience.
I hope the above stated categorisation of pointers must have given you the clarity on which products are gluten free and which are not, especially about the Corn Masa being gluten-free or not.
Now, let's summarize the article by stating the important points about corn masa and about it being gluten-free before we conclude the article.
Summary
Corn is a very healthy and versatile ingredient, especially the one that is minimally processed or the one that is either organic or at least GMO free.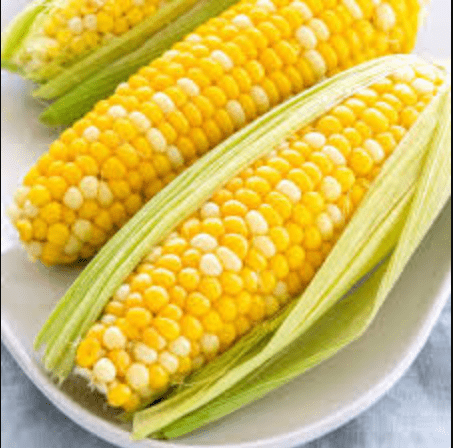 I would suggest you to always opt for that corn which is GMO free and organic whenever possible. And if you have celiac disease or gluten sensitivity, I would suggest you to purchase corn products from a manufacturer who does not process any gluten products using the same equipment or in the same facility at all. Such products will be labeled Gluten-free explicitly.
Corn is delicious when consumed on its own. It is also a popular ingredient in cereal and is also eaten like popcorn or polenta. It can be used in making cornstarch, hominy, and grits as well.
Apart from this, it is also used as masa or masa harina corn flour in many Mexican and Latin American dishes.
Corn is naturally a gluten-free ingredient. However, the way it is processed by the manufacturers makes a difference. There are chances of cross-contamination during its processing and thus, there couldn't be a complete assurance of the final product being gluten-free unless certified.
If the manufacturer processes corn and other gluten-filled products at the same unit, many times gluten-filled grains are likely to cross paths with the corn either in the field or on the conveyor belt leading to cross-contamination or gluten contamination.
Thus, it becomes important for those who are allergic towards gluten or prefer a strict gluten free diet to read the labels before purchasing any product made of corn.
Now, having stated the summary of an important point, we finally move towards the conclusion of the article.
Conclusion
We can conclude this article by answering in short the question with which we started i.e. Does Corn Masa have Gluten?
The answer to this question is that corn masa is naturally gluten free but there are still chances of cross contamination with other gluten-filled products at the time of processing of corn.
Thus, if you are allergic towards gluten or follow a strict gluten-free diet, it is very much suggested to read the label before purchasing the corn masa to ensure that it is certified as gluten-free.
With this we come to the end of the article. I hope all your doubts and queries got clarified.
At the end, I wish you all a Happy Eating experience!!!