One of the top inventions of the 20th century, a refrigerator is a necessity in every house now-a-days. You cannot daily visit stores and buy groceries.
From storing cheese, dairy products, vegetables and fruits to cooling drinks, you definitely require a fridge!
We have been so used to having a fridge at our home that we don't even pay attention to its power consumption anymore. Like other useful home appliances, our convenience directly depends on it.
When choosing a new refrigerator, we look at its uses, design and the space it occupies. However, we pay less attention to the power it uses.
Why are there numerous types of refrigerators available in the market?
What are mini-fridges?
How much power do they consume?
If you need answers to these questions, then let's get into it.
How to calculate the watts used by your fridge?
Foremost, you must know how to calculate the power in watts consumed by your fridge.
The average wattage of your refrigerator can be calculated using this basic formula-
volts * amps= watts
You can determine the volts and amps consumed by your fridge by looking inside the appliance.
These numbers are referenced on a sticker that can be found on the inside wall of the fridge, behind the front kick plate, on the manufacturer's name plate below the door or on the backside of the fridge.
The sticker also contains other technical specifications of the appliance.
Amps are listed as "amps" but volts might be referred to as "VAC".
VAS stands for volts alternating current. Alternating current is the type of electricity used to power our houses.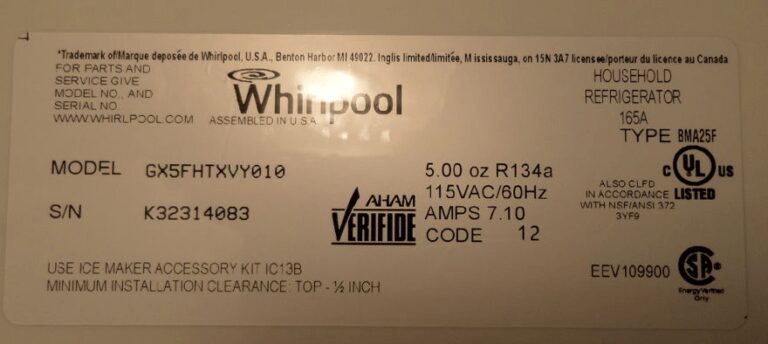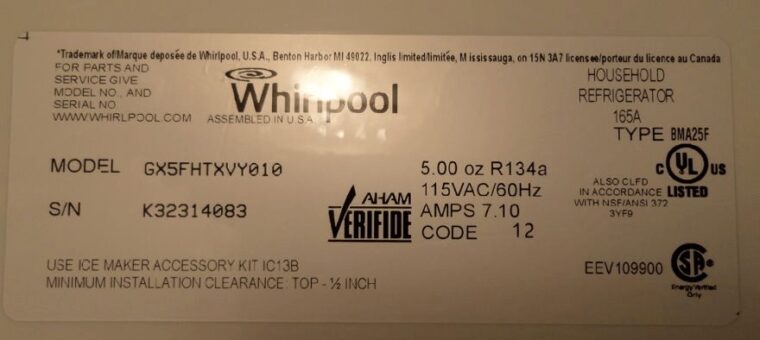 Let us look at an example-
Suppose you have an older fridge that provides the following information
VAC- 115
Amps- 7
Thus, watts used by your fridge are 115*7= 805 watts.
The newer fridges available in the market consume much less power than this. Some certified fridges only use 100-200 watts. Thus it is quite necessary to know the power consumed by your fridge.
Refrigerators require additional power to start but significantly less watts to run as they remain on. This is because they're reactive devices that contain an electric motor.
So when your mom asked you to close the refrigerator door, she was not wrong. Wattage use for a regular size fridge can reach up to 1200 watts while the compressor kicks in, i.e., it is the "starting wattage".
The refrigerators also have an internal fan running intermittently, and a defrost cycle that requires power. As you can see, there are various factors that affect the watts used by the fridges.
Factors affecting the power consumption of your fridge-
The actual energy consumption by your fridge depends on numerous factors such as-
Type-
Different kinds of fridges consume different power. For example- Your fridge at home uses ten times less power than commercial display fridges.
Season-
it is a known fact that refrigerators use more power in summer than in winter as the ambient temperature is higher.
Size-
Fridges with larger volumes such as side fridges use more electricity and consume more power.
Location-
If the fridge is kept at a warm location or is poorly ventilated, then the watts consumed by it would be more than usual consumption.
Temperature set point-
If your fridge is set at a factory setting which keeps your fridge cooler than needed at your home, then the power consumption is increased.
Usage-
If you open the fridge door frequently or hold it open for a longer time, the compressor needs to work harder to keep things cool. Also, a stocked fridge consumes less power than an empty fridge because less "cool air" can be replaced by the "warm air" each time you open the door.
Age-
New high star rated fridges are more efficient than older fridges.
Condition-
If the seals are in a poor condition, your fridge will consume more power.
Now that we know most of the factors, let us find out the power consumption and expenses incurred in a month due to your fridge.
Monthly Cost of a Refrigerator-
The standard billing unit of electricity suppliers in the US is kWh or kilowatt hours.
Thus, to calculate power consumption in kWh we use the following formula-
(Wattage * Hours) / 1000 = kWh/day.
Let us take an example for an efficient high star-rated refrigerator.
Refrigerator wattage = 150 Watts
Estimated usage = 24 hours per day (Fridges are usually used the entire day!)
Total energy = 150W x 24h = 3600Wh = 3.6 kWh/day
Assumimh 12 cents per kWh, the monthly cost incurred by your refrigerator can be-
Total cost = 3.6 kWh/day * 12= $ 0.432 per day
Therefore, the monthly cost incurred = 0.432*30 = $ 12.96 per month!
I hope this calculation made you understand how much you pay monthly on your fridge in your monthly electricity bill. Thus, if you have an older refrigerator, it is advisable to switch it to a new one as the power consumed is much less and the fridge can preserve food for a longer time.
Hence, your investment can save you money in the future.
Energy Consumption by Different Types of Refrigerators-
There are a variety of refrigerators available in the market which serve different purposes.
They differ from each other because of their unique designs.
They vary in many attributes such as storage spaces, cooling systems, freezer availability etc.
The power consumption by these refrigerators also varies according to their various types.
Let us have a look at the variance in their power consumption according to their purpose-
Top Freezer Refrigerators-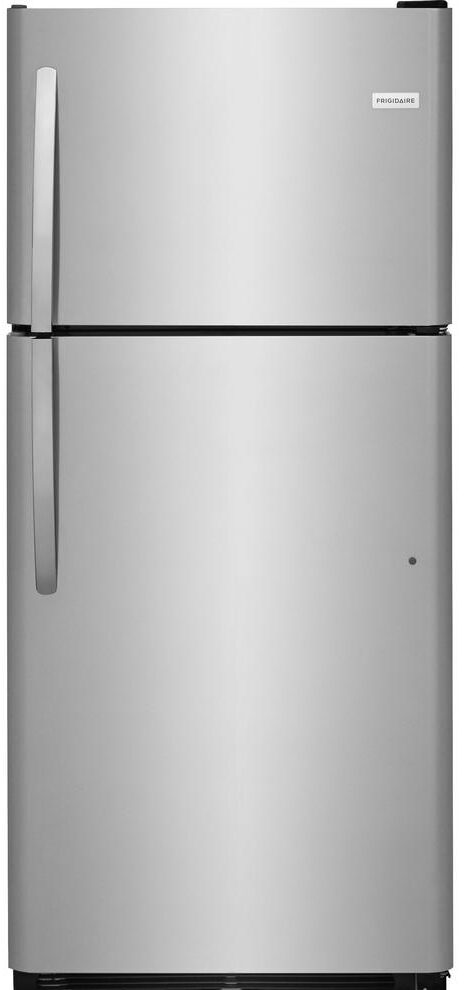 Top Freezer Refrigerators are the traditional fridge models used by all households.
They are the most wallet-friendly refrigerators.
These types of refrigerators use only 180 Watts to 250 Watts on an average. However, they are one of the most power consuming refrigerators.
The reason behind this is that the power consumption of the compressor is directly proportional to the temperature of the fridge.
Top-mounted freezers use less energy than refrigerators with either side-mounted or bottom-mounted freezers.
Top freezer refrigerators also have a defroster which ensures that no extra frost is built in the compartments.
Side-by-Side Refrigerators-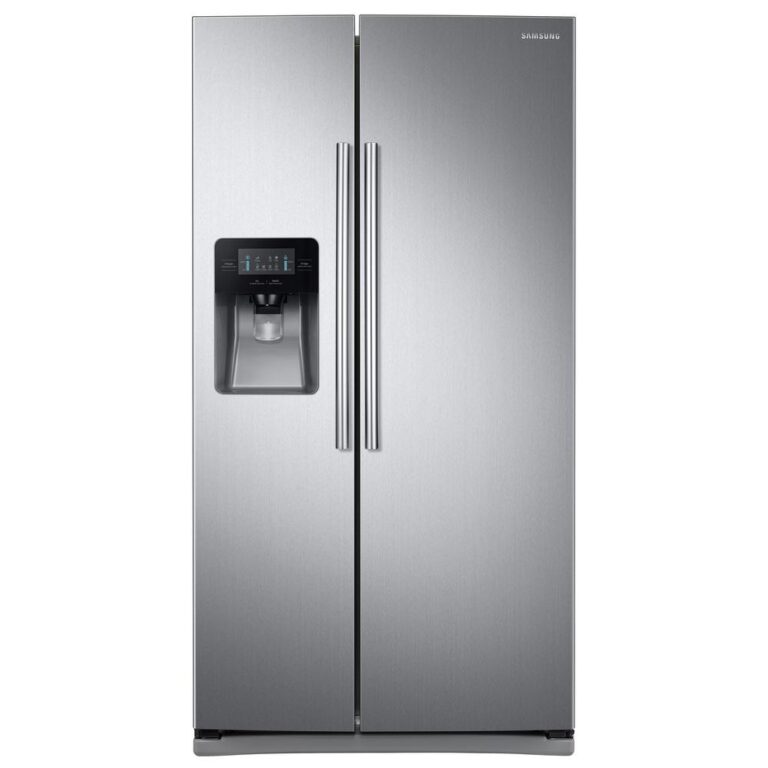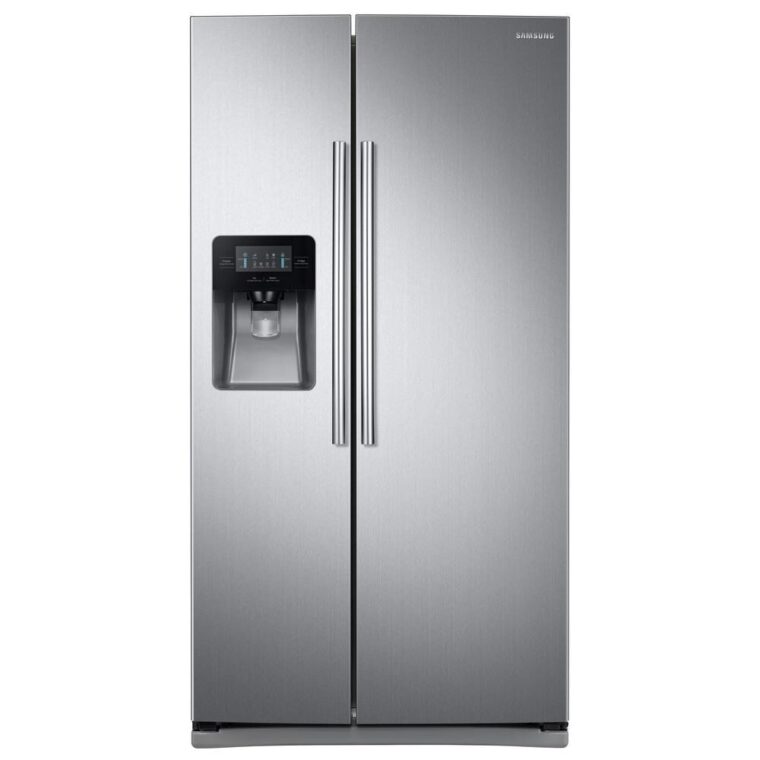 Side-by-side refrigerators are revolutionary refrigerators that remove the problem of having less space for storage altogether.
These refrigerators use about 240 watts.
They have vertical freezers to provide extra storage.
Water and ice can be dispensed through the door. Thus, you need not open the door frequently decreasing its power consumption.
They are not much energy-efficient but are budget friendly.
To keep the electricity usage to the lowest and maintain its life by regularly cleaning the condenser coil.
Mini Fridges-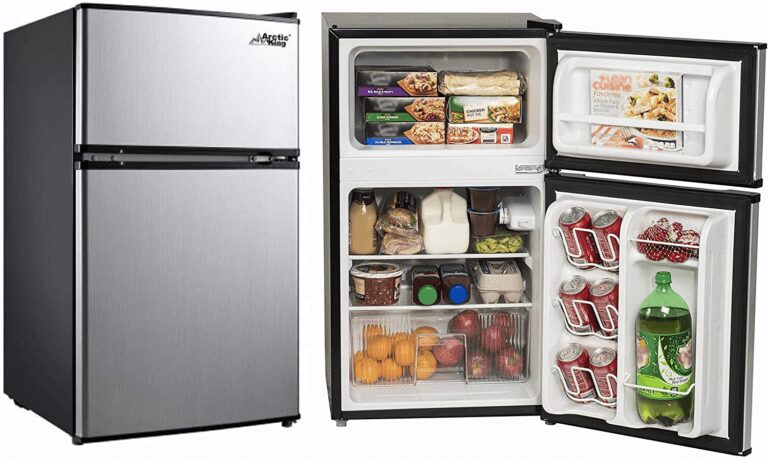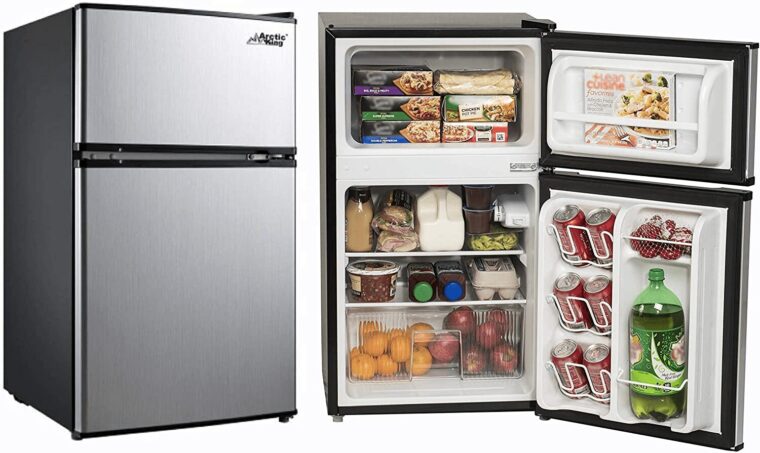 Mini fridge is the perfect choice for when you don't have a lot of space and want to conserve energy. It is especially made for the purpose of a smaller kitchen or rooms where it can replace a fridge.
Although a mini fridge requires very less space and is quite small as compared to a fridge, it produces exactly the same power of cooling as compared to the big fridges.
They are available in different sizes and configurations.
If you add a separate freezer compartment or double doors in a mini fridge, it may increase the power consumption.
Depending on their size, these fridges use around 85 to 100 watts.
French Door Refrigerators-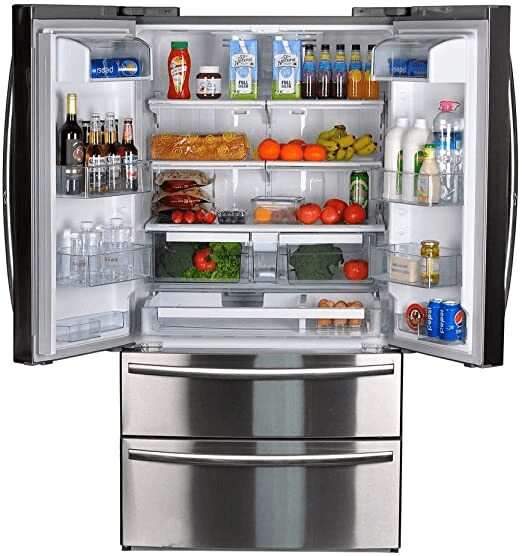 French Door Refrigerators have a sleek design and modern outlook. To add elegance to your kitchen, you must go for these refrigerators.
One of the best fridges in the market, it has a side by side door fridge's design with a huge storage space that also acts as a freezer.
It has a swing open function just like the door which helps out in places with limited space. A single door opening at a time maintains the cooling in the fridge as well as saves energy.
This type of refrigerators use around 190 to 210 Watts.
Beverage Coolers-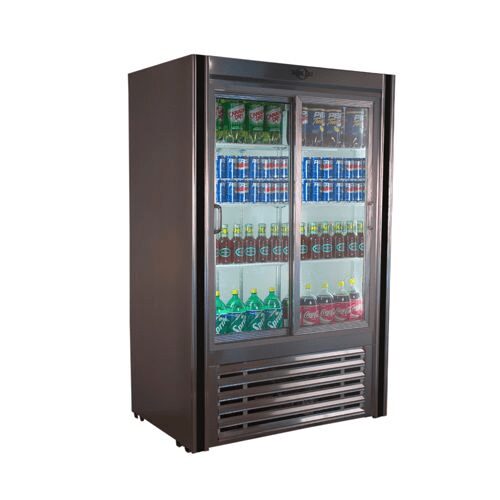 A beverage cooler or beverage refrigerator is bigger than a mini fridge but a smaller variant of the fridge.
It is used to store beverages available in cans and bottles of glass or plastic.
It usually has a glass door so that one can view what is kept inside.
It is very energy efficient due to its small size.
A beverage cooler uses only around 140 Watts.
Wine Refrigerators-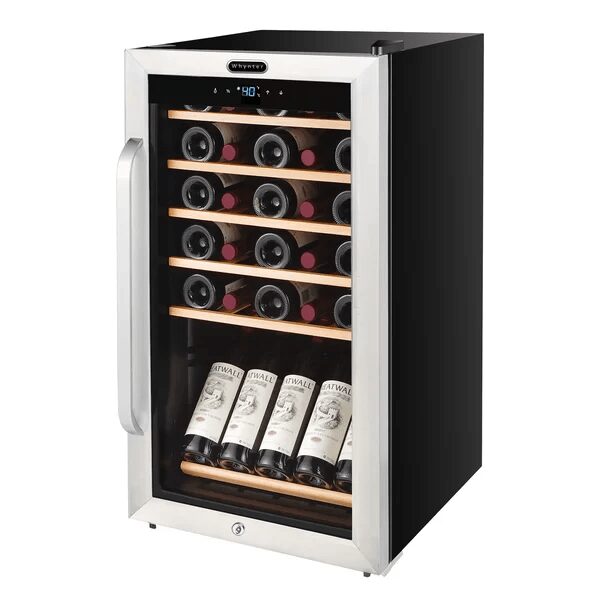 Wine refrigerators or wine coolers are specifically designed to not just preserve but to age your wine. To bring out the true characteristics and full flavor potential of your wine, you need to store and age it properly.
Wine refrigerators offer a completely vibration-free environment. In regular refrigerators, vibrations disturb the wine's natural aging process by disturbing the naturally occurring sediment in wine.
Wine refrigerators have either solid doors or glass doors with built-in light protection to ensure your wine avoids natural light. Natural light breaks the natural flavour of the wine over time.
The Watt usage is generally 210 Watts for these refrigerators.
A refrigerator serves various purposes in our household and is one of the most important home appliances.
Thus, we need to choose it wisely.
Also, the wattage is an important characteristic of the refrigerator.
Hence, before bringing this appliance home, you should definitely check its power consumption and make your choice accordingly.
Energy Saving Tips for your Fridge-
It is estimated that certified refrigerators use 20% less energy than traditional models. Nevertheless, if you cannot afford a new fridge straight away, then you must try the following tips so that your fridge consumes less energy.
This will surely reduce your monthly electricity bill.
Keep Your Fridge Away From The Heat
The best place to keep your fridge is in a cool spot which is away from the large windows that get sunlight, the oven and such heat sources.
Refrigerators already put out a lot of work to expel hot air. Keeping them in such hot surroundings would increase their work and hence, the power consumed would be more.
Set The Right Temperature
If you've set your fridge to a very cool temperature that doesn't match with your room temperature, then you are simply wasting energy. Your internal thermostat should be set to the optimal temperature of 37 degrees Fahrenheit for the fridge and 0 degrees Fahrenheit for the freezer.
Do Not Leave The Door Open
As I mentioned earlier, you should close the door of your refrigerator as soon as your work is completed. When you leave the door open, the compressor kicks in, thereby constantly increasing the amount of watts used to power the fridge.
Stock Your Fridge. Avoid Putting Hot Leftovers Inside.
Cool your hot leftovers before putting them inside the fridge. Your compressor needs to work harder because of this. Thus, only cold food or food at room temperature should be kept inside the fridge.
Additionally, stock your fridge well as more empty space means the compressor consumes more power to cool the empty space.
Clean It At Regular Intervals.
Maintain a routine and clean your fridge once every 3 months. I set an alarm to do that! Don't forget to clean the back area of the fridge. Dust underneath it and remove the dirt stuck between the coil on the back. Also, wash the kick plate on the front. Your fridge will require less energy to run once it can breathe easily.
Replace The Gaskets.
If your fridge leaks out cold air, then it can be an expensive waste of energy. You should replace the rubber gaskets around your fridge and freezer if you feel they have worn out. It might cost you a few dollars but will help you save more in the future.
Keep An Eye On Frost Build Up.
If the frost building up in your freezer is 1/4" or thicker, it is time to thaw and get rid of that frost. Your appliance needs to work harder than it needs to.
Cut your power consumption using the above given tips. Save electricity and contribute to the world!