If you cannot get that perfectly golden rolls, casseroles or side dishes, a deep knowledge of ceramic bakeware might help. Remember, different cooking materials affect the function of the bakeware during cooking or baking.
Most people think of their grandmother's casserole dish when they hear the name ceramic bakeware. However, ceramic bakeware has evolved into many available options for home cooks since its first use hundreds of years ago. Talking of many options, Peugeot Saveurs offers one of the best ceramic bakeware to guarantee smooth and homogenous baking. They come in different sizes and shapes to suit different cooking preferences and needs. Also, this ceramic bakeware offers great advantages, is dishwasher-safe and can withstand high temperatures, on top of having a fine, good-looking finish. To get the most out of your cooking, check out below for some of the benefits that come with ceramic bakeware.
What are the Uses of Ceramic Bakeware?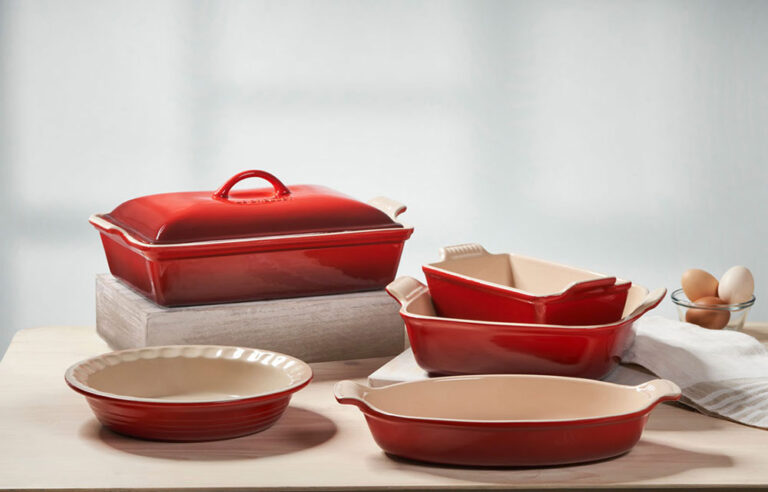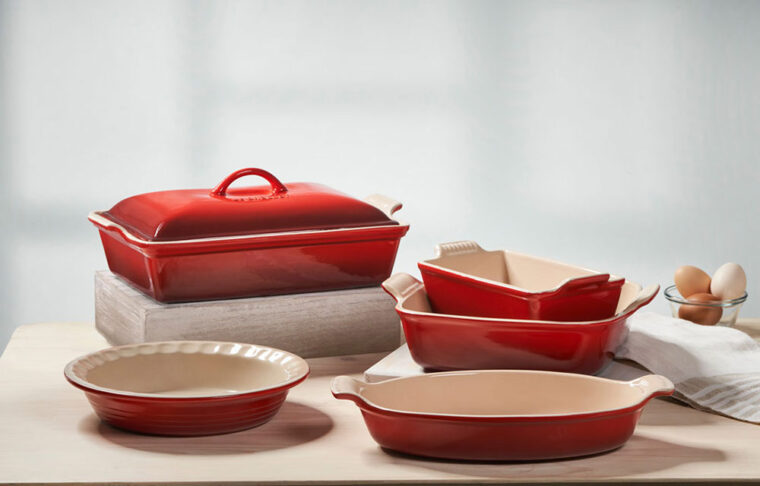 Ceramic bakeware is also known as ceramic cookware. And yes, ceramic bakeware is perfect for baking since the material has a good heat distribution mechanism. Because of that, the food will always be cooked evenly because the bakeware material prevents hot spots that cause the food to burn from the outside and remain undercooked in the center. The good thing about this material is that it can be used for other kitchen activities like roasting, reheating, freezing, microwaving and slow cooking.
To enjoy the services offered, it is important to learn proper care and use of your ceramic bakeware, which is not complicated. Ceramic cookware is fragile hence the need to take certain precautions to ensure proper function and long-term service.
Ceramic bakeware comes in an amazing matching set of skillets, pots and ovens in different sizes and shapes. However, if you have other materials to choose from when cooking, here are the perfect times to take your ceramic bakeware out:
Sauces, stocks and soups. Ceramic bakeware has the ability to hold any type of liquid at a constant temperature for some time. Therefore, it is great for steaming, simmering and boiling anything.
Anything that can be cooked on the oven and stovetop. Any dish that starts cooking on the stove and finishes in the oven can cook perfectly in ceramic cookware.
Searing. You will always get good results when creating a sear on poultry, steak or vegetable in ceramic cookware.
6 Top Reasons to Consider Ceramic Bakeware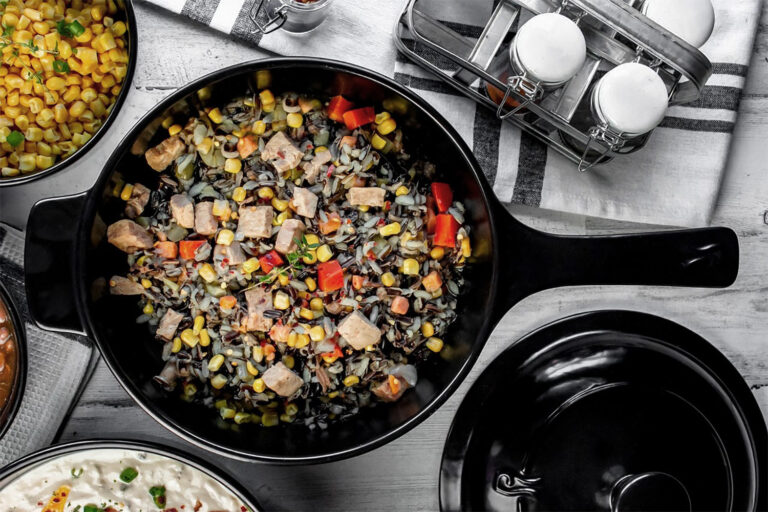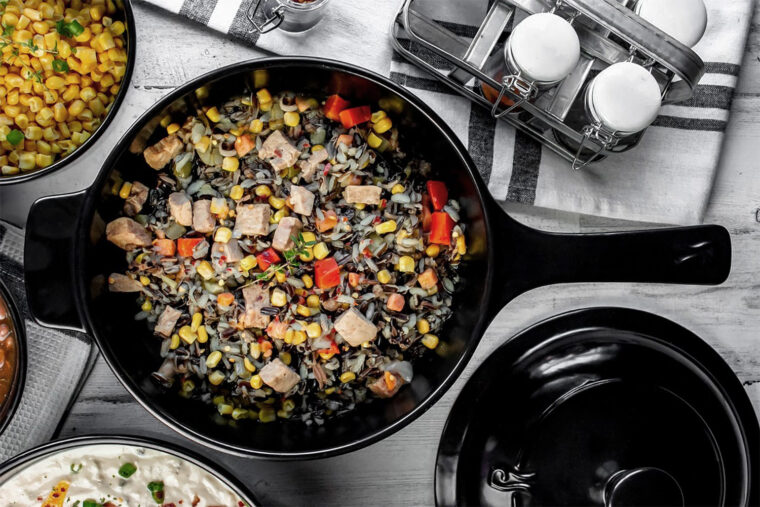 Whether you are cooking to feed yourself and others or love the culinary art, you must have heard about the importance of having the right proportions, ingredients, heat levels and tools. However, most people pay less attention to the tools used. The cookware will determine the safety, quality and healthy level of the cooked food. Although traditional metallic cookware is still a thing for most people, ceramic cookware offers unique characteristics as a perfect alternative. Below are some of the reasons to invest in a ceramic bakeware set.
1. Durability
Cookware costs a lot. Therefore, it is natural to want it to last for long. Unfortunately, some materials don't last long and get damaged during cleaning and cooking. You will spend more money replacing cookware damaged by corrosion, rust or chipping and breaking. With ceramic bakeware, cooks get to enjoy durability since ceramic is not affected by corrosion or rust. Ceramic cookware breaks and chips less often compared to glass cookware.
2. Multifunctional
Ceramic bakeware is multifunctional, considering the fact that it can go straight to the dinner table from the oven without using another service dish. Also, this amazing cookware can be used to heat leftovers in the oven or microwave, as well as store food in the refrigerator. The versatility that comes with ceramic bakeware helps you save the time and effort of washing multiple dishes.
3. Convenience in Cleaning
Ceramic bakeware is hygienic and pretty easy to maintain. They are resistant to odours and staining since their non-porous glaze doesn't allow germs and bacteria to hide inside. The food particles release easily on its surface, making cleaning fast. It is recommended to wait until the cookware is cool before washing. Dish soap can be used before rinsing and wiping. Ceramic bakeware is dishwasher-safe (what most people want to hear).
4. Non-stick
Non-stick means that food cannot stick to the base and side of the cooking vessel; 99.99% of cooks love non-stick cookware. Scrubbing and cleaning cooking vessels is another problem, hence the need for non-stick cookware. That said, ceramic bakeware is an excellent alternative to normal non-stick cookware (with artificial non-stick coats, which are not food-safe). Ceramic bakeware does not need non-stick coating since it is non-stick by nature; hence safer and easier to use and clean.
5. High Quality, Good Heat Distribution and Heat Retention
Ceramic bakeware has the best thermal density, especially thicker products. Good thermal density means that the material may take longer to reach a high temperature, but the heat is distributed evenly once it reaches it. The ceramic layers of your bakeware will hold on to the heat once the core is heated. Because of that, the food will cook evenly from outside to inside.
6. Attractive Design
Ceramic bakeware is one of the most eye-catching pieces of utensils in any kitchen. Their gorgeous colourful design and glossy surface make a perfect fit to the interior décor of the kitchen. Ceramic bakeware can be customised with any colour. Therefore, it can be matched with the colour scheme of the kitchen. You will never be ashamed to take your ceramic dish from the oven straight to the table!
Ceramic Bakeware Maintenance and Cleaning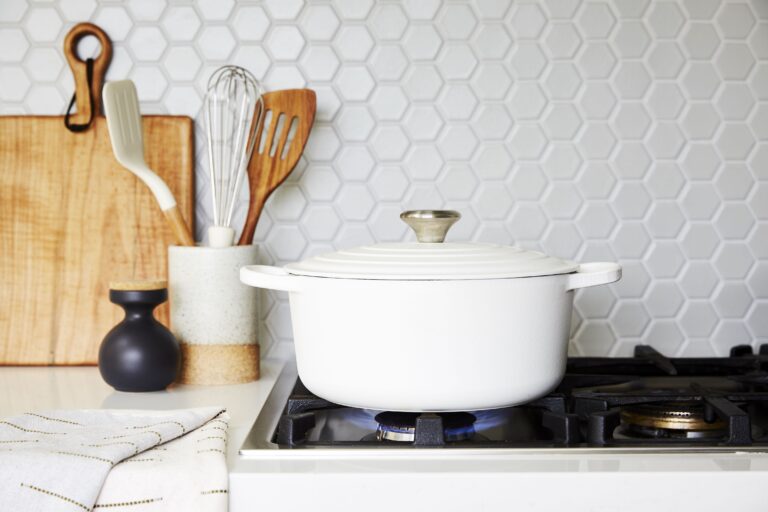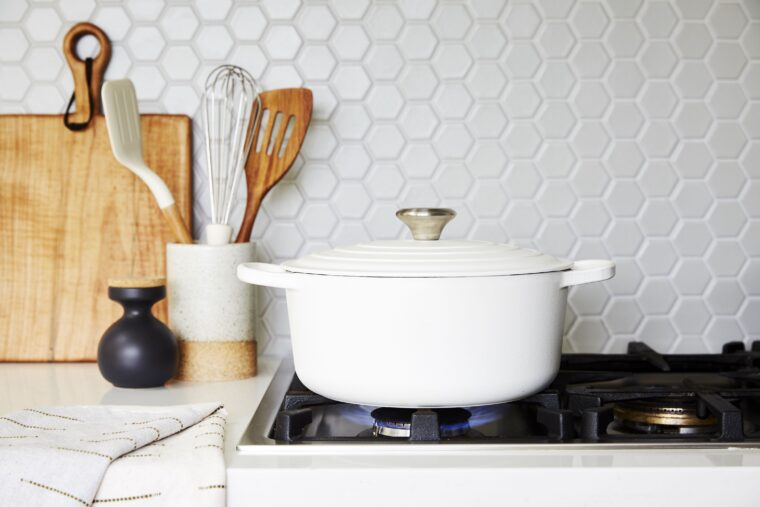 Ceramic bakeware is dishwasher-safe. However, it is advised to hand wash ceramic products with warm water and soap, rinse and dry clean using a soft towel. Additionally, it is safe to use rubber gloves when washing to enhance the grip. Ceramic bakeware should rest on the sink bottom while scrubbing. To avoid breaking, hold with both hands when rinsing.
For optimum results, it is good to do the following:
Do not fill hot ceramic bakeware with cold water or hold it under cold water. Allow your ceramic bakeware to cool before washing.
Always use a soft dishcloth or sponge and a mild detergent when hand-washing ceramic bakeware.
Soak your ceramic bakeware in warm-to-hot water before putting it in a dishwasher to remove the baked-on residue.
In a Nutshell
Many cooking and baking options exist, from glass to cast iron and aluminum. However, if versatility, health and reliability matter to you, ceramic is a great option. The smooth finish on the surface makes ceramic bakeware look brand new even after many washes and uses. This non-reactive, stylish, easy-to-clean bakeware material might become your new go-to for every meal, from desserts to eggs.