A kitchen should act as an epicenter of any home. It's a great place to bond and make nice meals for family and friends. Staking your kitchen with the right tools is the first step to making tantalizing meals. But of course, a nice decor gives the space the ambiance it deserves.
Investing in the right tools gives the best experience in the kitchen. Pots, pans, utensils, and bakeware contribute to the best experiences. A beautiful kitchen impacts the experiences in the kitchen. Investing in the right decor and accessories leaves you with a beautiful, organized kitchen.
It is true that kitchen accessories and decorations have never-ending choices. The supply for it is pretty much abundant. Sometimes, it could be confusing to choose the best ones since there are a lot. But don't worry, we listed some for you.
Wooden Cutting Boards and Cheese Boards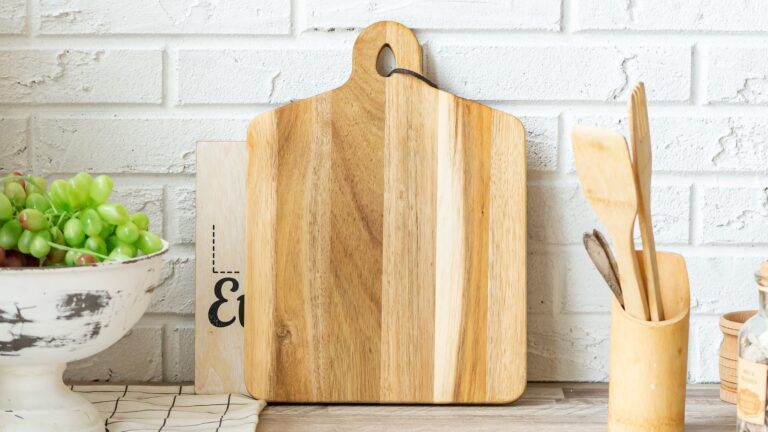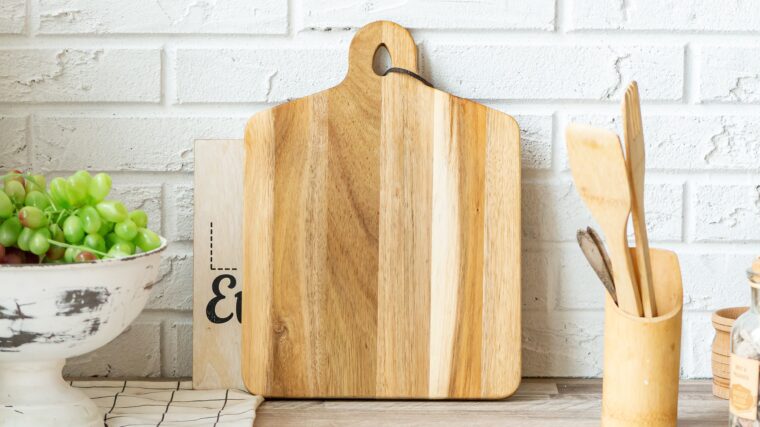 An excellent grippy cutting board protects your hands during the preps work. Ideally, have more than one cutting board, each with a significant role. They also exist in various sizes and lengths.
Cutting boards are used for carving meat, chopping vegetables,  and preparing garnish. And to avoid cross-contamination during cooking, dedicate one cut for raw proteins and the other for cooked food. Cutting boards are made of plastic or wooden materials. Others are made from steel and marble, which are easy to clean.
Cheeseboards are sometimes referred to as charcuterie boards. You can use them for serving guests at dinner parties, birthday parties, weddings, or any large celebratory events. Preparing cheese boards is a work of art. It makes the presentation appealing to the eye. The cheese and meat arrangement are Instagram-worthy too.
These stylish boards serve multiple purposes and can elevate the look of any event. When gatherings are over, they can be used as an aesthetic kitchen decoration. Lynnliana has amazing cheese boards and serving boards that are a great addition to any kitchen.
Nonstick Pots and Pans
Non-stick pots and pans are a great addition to any kitchen.  People across the globe are using them for cooking their everyday meals. They are versatile, and you can use them for cooking different dishes. You can use a non-stick pot to make the sauce, saute vegetables, and searing meats.
The non-stick pans are excellent for turning sausages, flipping pancakes, and frying eggs. They are easy to clean and use. They also allow you to cook with less oil than regular cooking pans.
Storage Containers
Apart from storing leftovers, you can use storage containers to hold uncooked ingredients.  Also, you could keep your cereals in containers and label them according to the contents inside. They need to be dishwasher, microwave, and freezer safe.
They come in various colors, sizes, shapes, and materials, giving you many options. Storage containers are also cost-effective and durable.
Quality Knife Set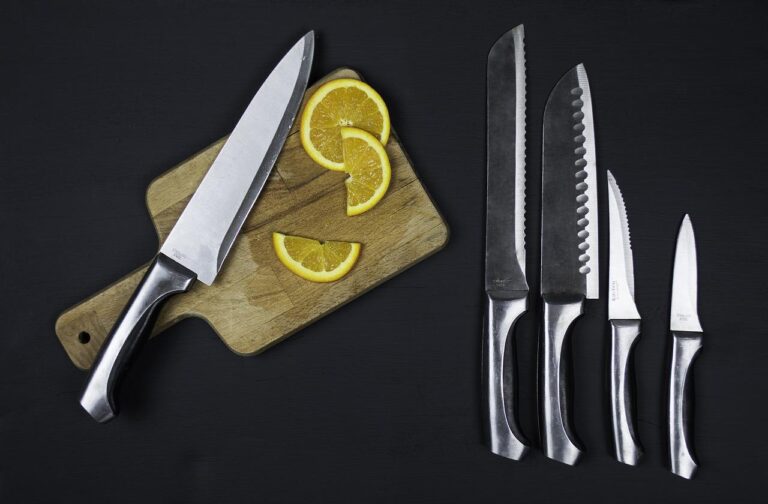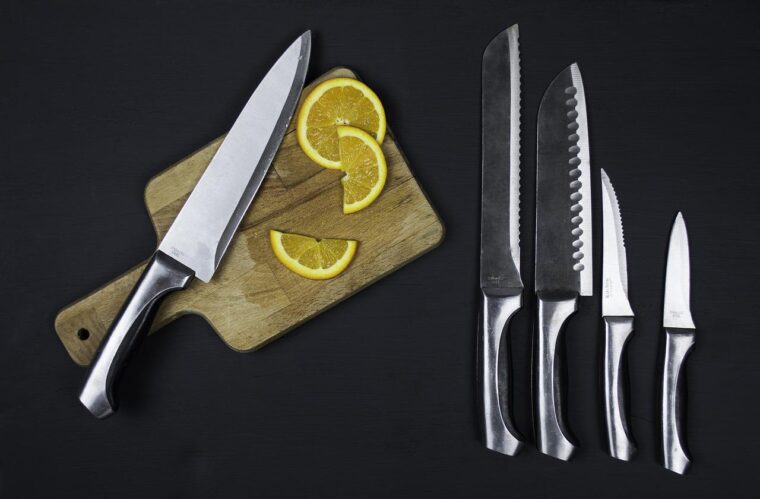 A good knife set is fundamental in any kitchen. A knife set can range between 3 and 18 pieces. Each piece in your knife serves a particular purpose. A good knife set should contain serrated steak knives, chef knives, a pair of kitchen scissors,  and a sharpener.
Chef knives are versatile knives. You can use it to cut nearly anything in the kitchen.  It doesn't matter if it's zucchini or artichokes. Additionally, you can use it from prepping to the plating.
Serrated knives accomplish tasks that chef knives find challenging to do. Examples include slicing crusty bread,  soft layers of cake, and food with different textures like tomatoes, pineapples, and large sandwiches.
Paring knives are useful for doing delicate jobs when big knives don't do the job. You can use them for paring apples, peeling garlic, or slicing blocks of cheese. Use carving knives to cut meats and steak knives to slice thick sizes of meat.
If it comes with a place where you can organize the knives, the better. Alternatively, you can keep these knives in a wooden chopping block on the counter, drawer knife block, and magnetic strip.
A quality knife set should serve you for a couple of years.
Cookware Easy to Clean
There is nothing as exhausting as cleaning up after eating a nicely cooked meal. Unless you genuinely enjoy cleaning. Getting yourself cookware clean even after the greasiest of meals is the best thing to do for yourself.
Cookware made of aluminum is easy to clean. When cleaning utensils made from aluminum, avoid metal scouring pads or steel wool,  and sponges can ultimately do the job perfectly.
Bakeware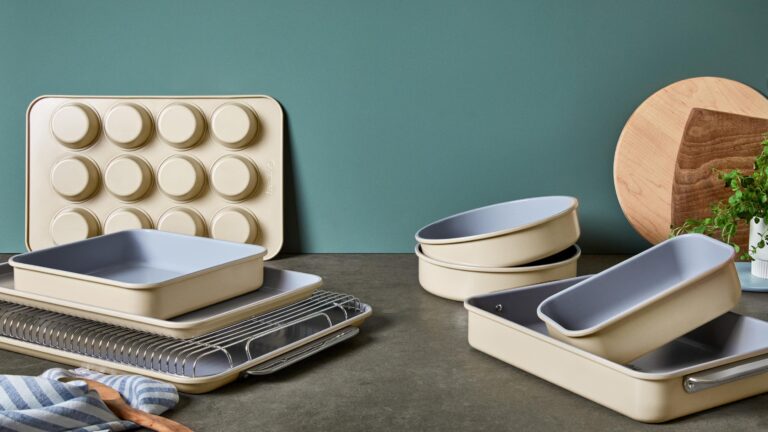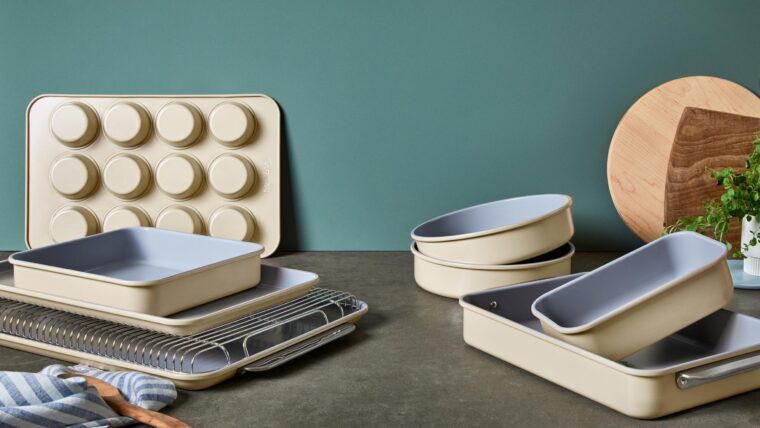 If you are a baking enthusiast, it's necessary to have the essential tools to satisfy your baking desires. Thus, you should have suitable pans for your oven. Here is some bakeware to stock up:
Measuring cups and spoons – Measuring spoons and cups are great for getting precise measurements.
Wooden spoons – a wooden spoon comes in handy in stirring
Rubber spatula/scraper – great for scrapping the last bit out of the pan.
Pastry brush – essential in greasing the pan  before pouring the  butter
Other items to include are the loaf pan, round baking pan, and square baking pan.
Classy Shelves
Incorporating kitchen shelves and cabinets will help you fill the spot if you have a smaller kitchen. You could do open shelves or closed cabinets. The advantage of having an open shelve is everything is at your disposal. They make the most out of your wall and give extra storage.
Whether you settle for wooden or metal shelves, they can boost the glamor of your kitchen.
Match the kitchen shelves or the cabinets with the theme in your kitchen. Here, you can keep a  variety of your kitchen items.
A Stylish Utensil Holder
Different utensil holders exist in the market today. Give your kitchen a fancy and classy look. Go for a beautiful utensil holder to match your kitchen style and appearance. It gives you the ability to store your utensils and cutleries.
Utensil holders are made from materials like ceramic and stainless steel. The utensil holder should make it easy for you to grab different items in the kitchen. Check on how effective they are in drainage.
Hanging Pendant Light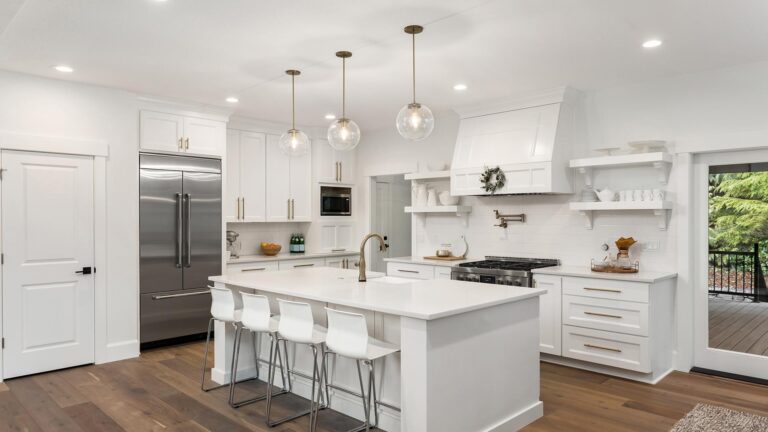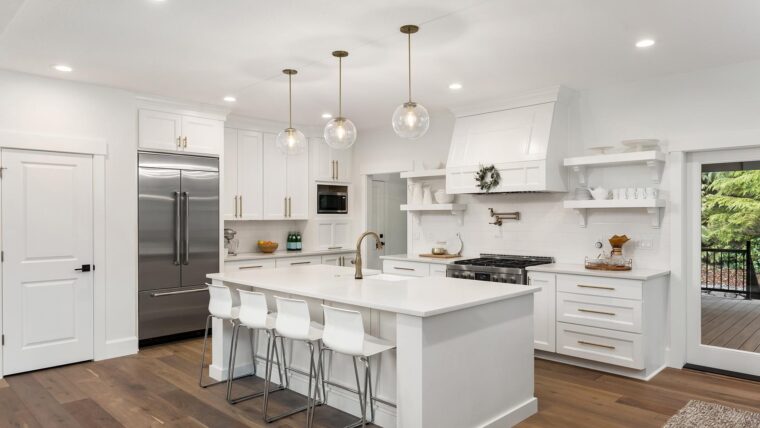 The lighting you choose will affect the look of the kitchen. Before settling for any lighting, consider the outcome you want to achieve.
For instance, overall lighting is used to light the whole space. Accent lighting focuses on a  specific area, while pendant lighting is multipurpose. This makes it a statement piece.
You can settle for the one with a traditional drum shade,  translucent glass shade, opaque shade, or light-diffusing shades.
Final Thoughts
The kitchen decor and accessories you settle for depend on your personal preference.  You can add, subtract, and tweak a couple of things to incorporate the look you desire.
The above are a few ideas to get you started. What are you waiting for? Go and give your kitchen that makeover!