If you're planning a visit to Houston, Texas then one of the first things you have to do is find a seat at one of the many barbecue restaurants around the city. Whether you're a fan of succulent ribs, smoked sausage, or pulled pork stacked high on a bun, you'll find an assortment of venues each with their own unique style for preparing meat selections. In this article we'll share a few of our favorite places to eat barbecue in Houston.
1. CorkScrew BBQ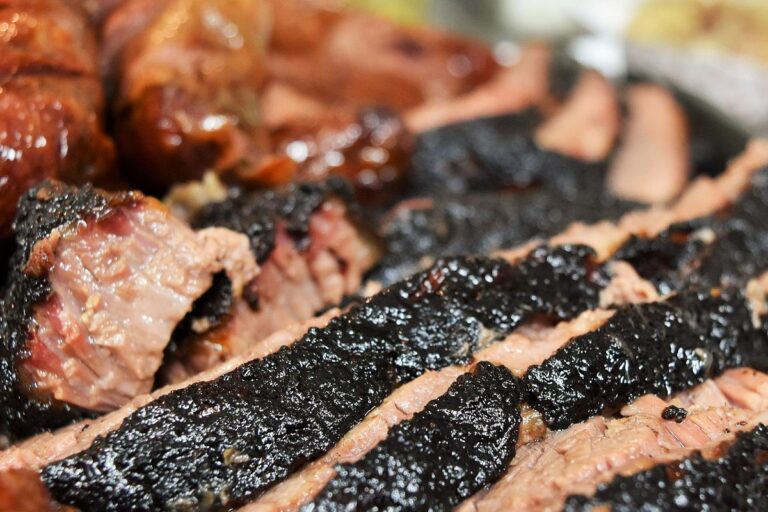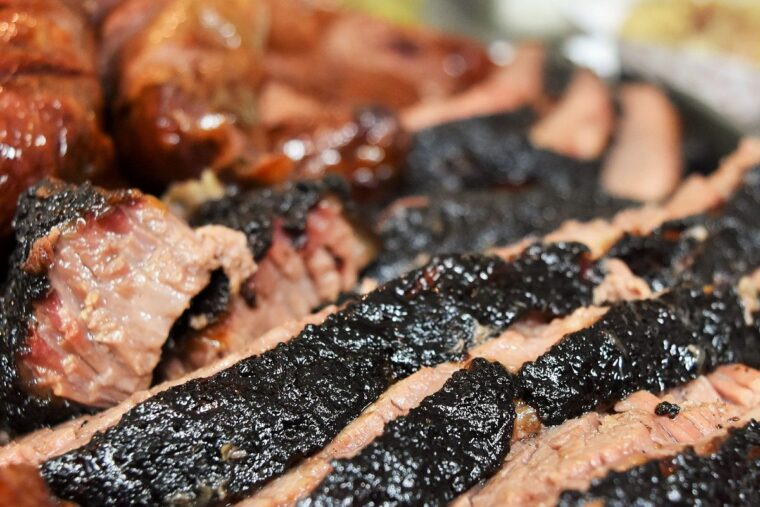 Houston area residents love CorkScrew BBQ so much, it helped co-owners Will and Nichole Buck go from a small catchy food truck trailer to an official restaurant that welcomes hungry patrons through its doors every day. Clearly they're doing something right. BBQ fans will devour the pulled pork and link sausage, while the most daring eaters can opt for The Whole Hog, a towering sandwich stacked with pulled pork, sausage, and ribs.
2. Pinkerton's Barbecue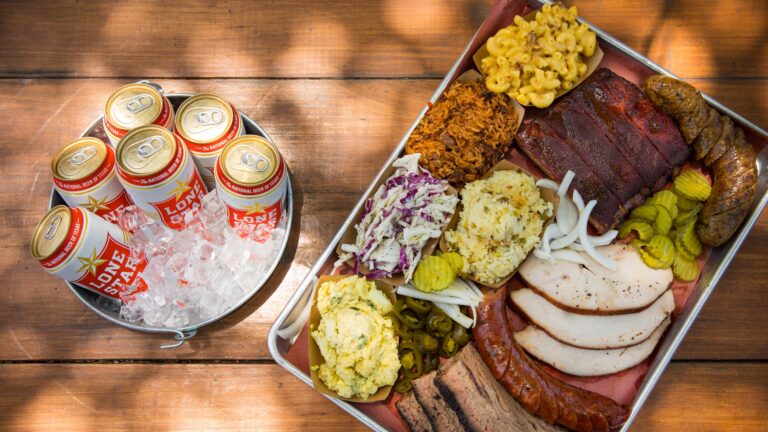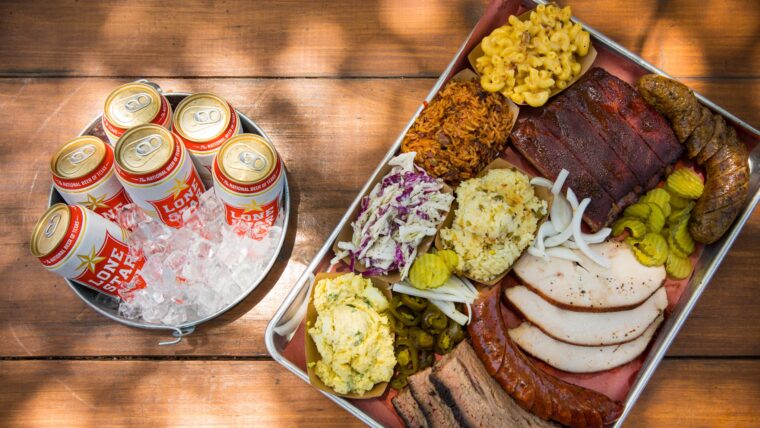 While Pinkerton's might be known for its prime brisket, glazed pork ribs, and boudin, it also features a tasty lineup of sides like its cheesy jalapeno rice. At Pinkerton's the meals are made from scratch each day, including the desserts.
3. Pizzitola's Bar-B-Cue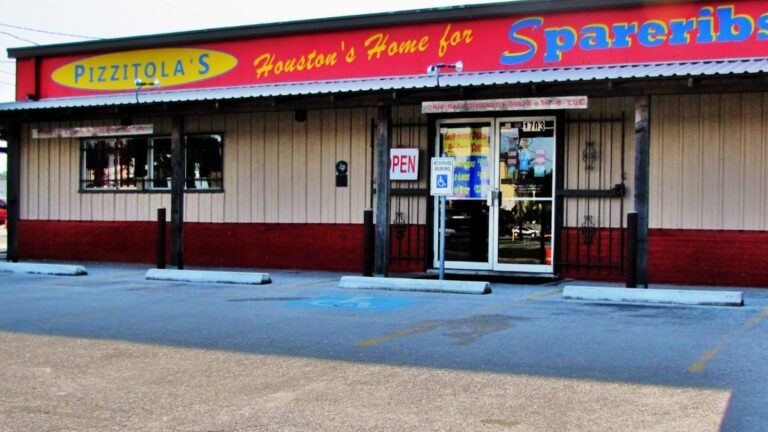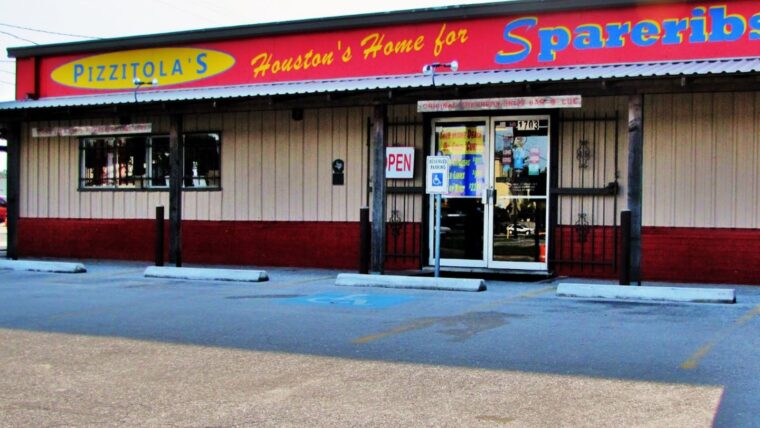 With nearly 90 years on the BBQ scene, Pizzitola's has a proven track record of filling bellies and making people smile. Their open brick pits help create a unique flavor and sear that has barbecue fans coming back again and again. Check out their smoked chicken wings, mouth watering spare ribs, or house ground brisket burgers.
Houston has been home to Pizzitola's for decades and the community loves the establishment. If you're thinking of calling Houston home, then check out rentals.com and make some new friends near the barbeque pits.
4. The Pit Room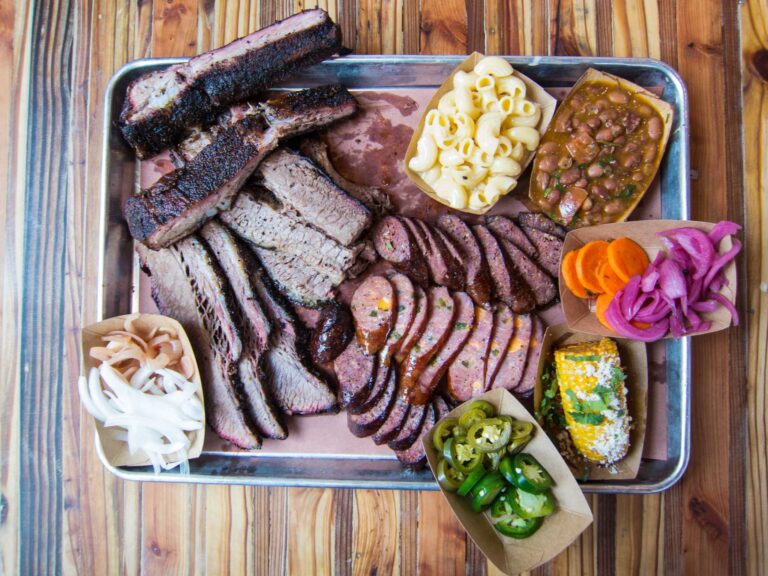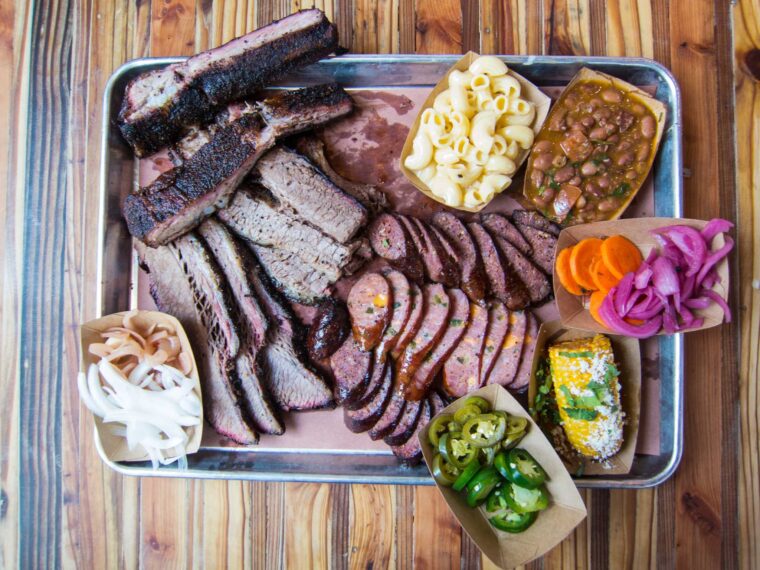 If you can't decide between barbecue or tacos then just have them both! The Pit Room prides itself on a Tex-Mex menu that will make everyone at the table happy. Their sausage is made in-house and includes styles like jalapeno-cheddar and black pepper venison. On the side, try their macaroni and cheese or charro beans.
5. Gatlin's BBQ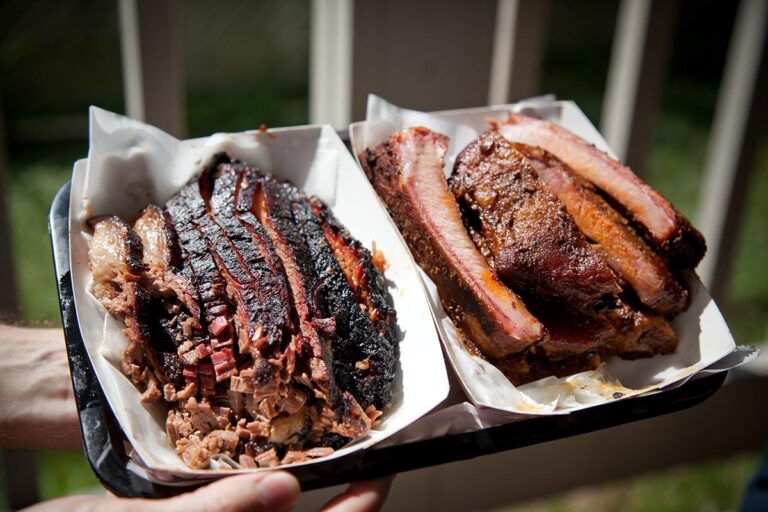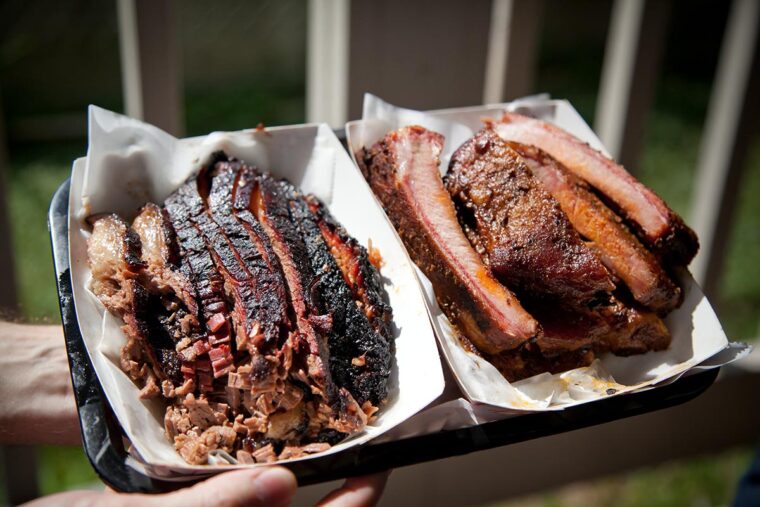 This family business does it right. Offering St. Louis-style ribs, brisket, and smoked chicken wings with a variety of savory sauces. If you're really hungry then try the "kitchen sink" sandwich, a powerhouse meal that doesn't hold back.
6. Tejas Chocolate & Barbecue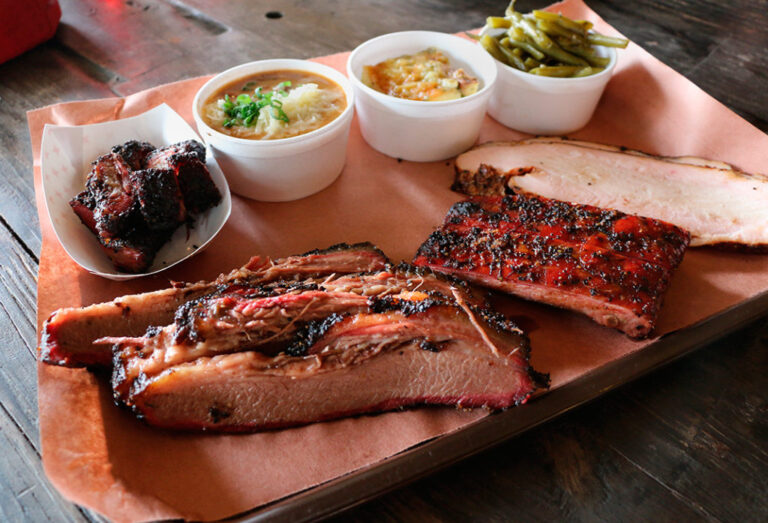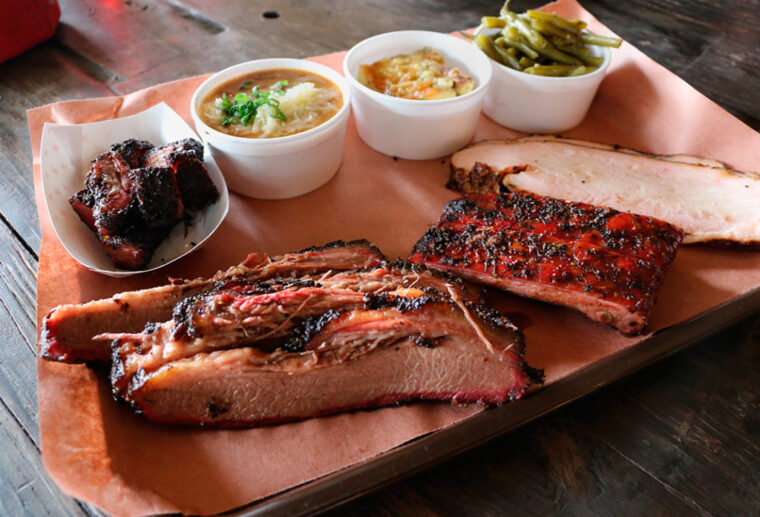 Are you in the mood for delicious barbecue but also want to make sure to get your chocolate fix for dessert? If so, then you'll need to visit Tejas Chocolate & Barbecue. What originally started as a small chocolate business has grown to become one of Houston's go-to restaurants for barbecue. From brisket to pork belly and of course a wide assortment of ribs, this place has it all. If you forget to save room for the chocolate then make sure you grab some to go.
7. Truth BBQ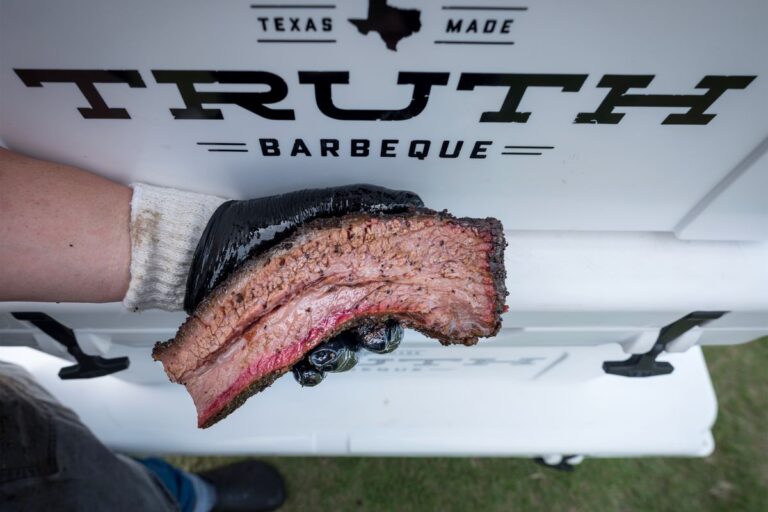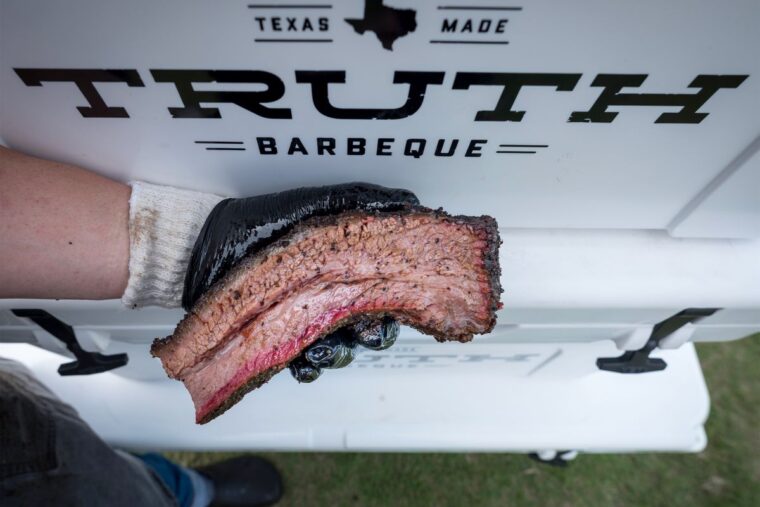 Another go-to choice for BBQ in Houston. The best part of this BBQ is that you will get two different options. One is whether you should post lovely pictures of the BBQ that you get to experience, and the other one being the choice of protein trio that you should opt for your plate. You get a choice of three-meat plate that include housemade sausage, brisket and the pulled pork.
They offer several side options as well that you can enjoy your meal with and have the most of what it offers. The sides are cheese n mac with some crumbled bacon sprinkled on the top and collard greens that are cooked slowly for enhanced taste. Enjoy your meals since you must not have had such a BBQ before.
8. Killen's BBQ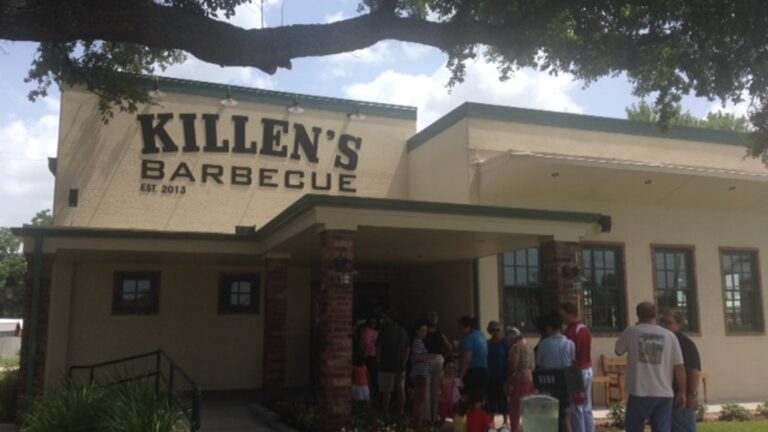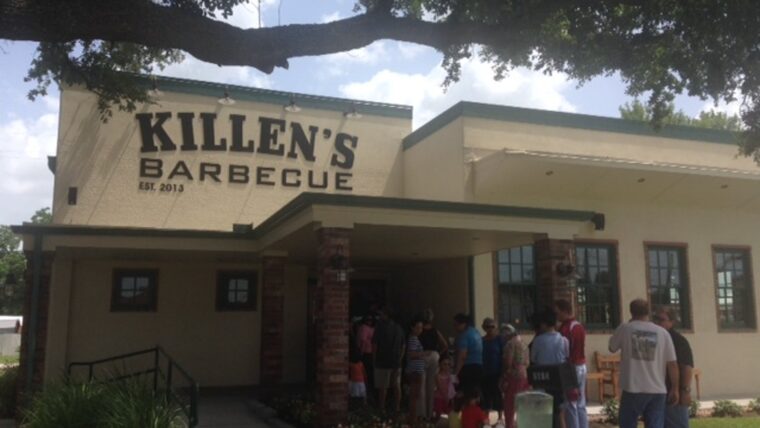 This BBQ is located in Pearland, which is around 20 miles away from Downtown Houston. Several celebrities have stopped by this BBQ to taste its ravishing barbecues. It offers some of the owner's signature BBQs such as bone-in-pork belly, colossal beef ribs as the one you can find on Jeeerks, juicy smoked turkey, etc. They offer one of the finest BBQs in town and have several repeat customers. Their sides and desserts choices range from white-tablecloth background and Killen's Le Cordon Bleu training.
Some of the people's favorites are croissant bread pulling, creamed corn, heavenly carrot cake, pork laced collard greens, etc. They have other choices as well.
9. Roegels Barbecue Co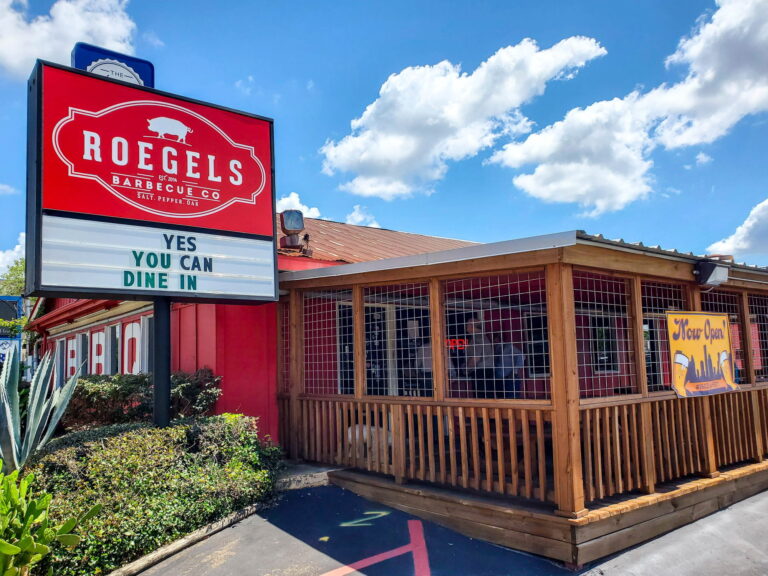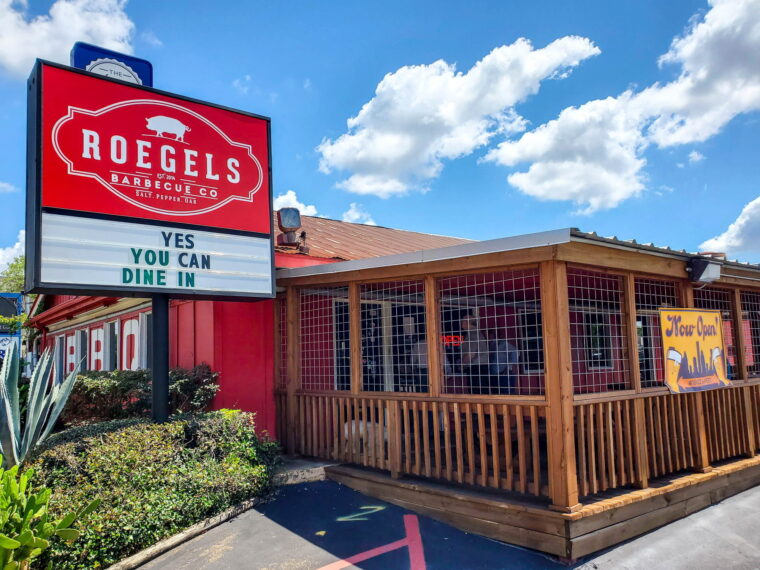 This BBQ is owned by Pitmaster Rusell Roegels and he has been attracting customers in Houston with some of the finest BBQs offered. People are attracted to the West Side from across Houston and it offers the best Texas style barbecue, in the sense that they are long on meat and short on sauce.
When in this barbecue you will find plenty of choices that range from whole barbecue chicken, crunchy bark, and stellar ribs as well. Their sides are addictive as well, such as collard greens, marinated tomatoes, etc. We are sure that your choice of this barbecue will never go wrong. A must try dish offered by this barbecue is a delicious meal capped by a serving of banana pudding.
10. Blood Bros BBQ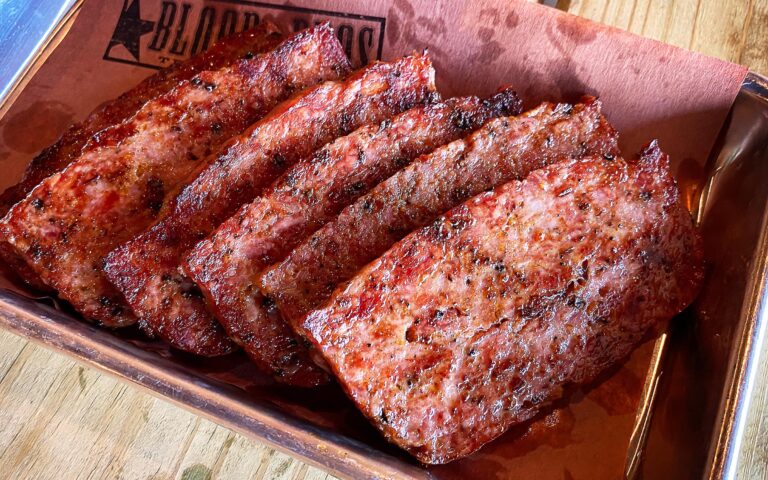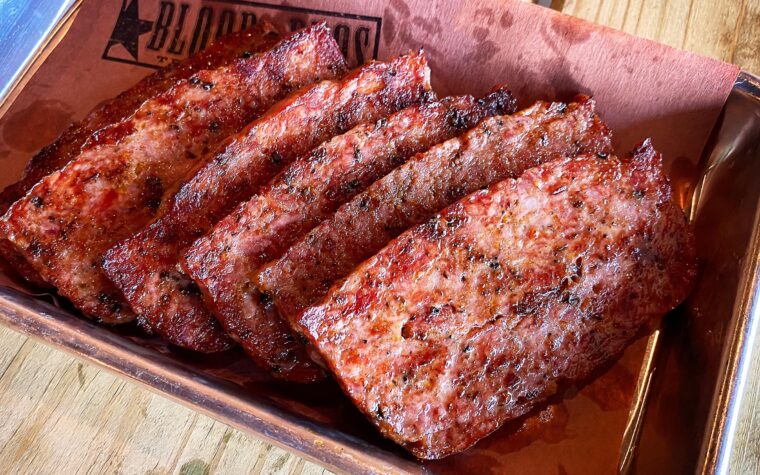 The menu items here are just marvellous, and not just one or two dishes, everything served here. They include homemade sausages, smoked chicken salad, and their pork ribs and brisket are all cooked to perfection. The pork ribs offered by this restaurant are noteworthy, this dish has meaty, hearty, fragrance that is more like sweet and sour ribs. Another noteworthy fact about this BBQ is that their dishes are a lot different from the other dishes offered by Taxes Barbecue.
On busy days, this restaurant experiences a long line of people standing for their turn to enjoy one of the best dishes offered. That said, if you plan to visit this olan on a holiday, ensure that you are early to avoid extra chaos.
The Bottom Line
These are just a few of our must-taste barbecue restaurants found in and around the Houston area. Wherever you go, you're sure to leave satisfied. Houston is home to one of the best BBQs and we are sure that our picks will not let you regret your choices.