Renovating your kitchen might be a pricy venture you are not eager to go on at this moment, especially when you start thinking how much money would it take to materialize your ambitious plans and ideas. Fortunately, you can consider this day to be your lucky one since we have prepared a list of best assembled kitchen cabinets that would make a noticeable difference wherever you decide to place them. The feature that makes this selection best from the rest is that it is crafted especially for the ones working on a tight budget. Thus, take your time and read through the following lines carefully asserting which of the specific possibilities will work best in your kitchen setting.
1. Skirted Cabinets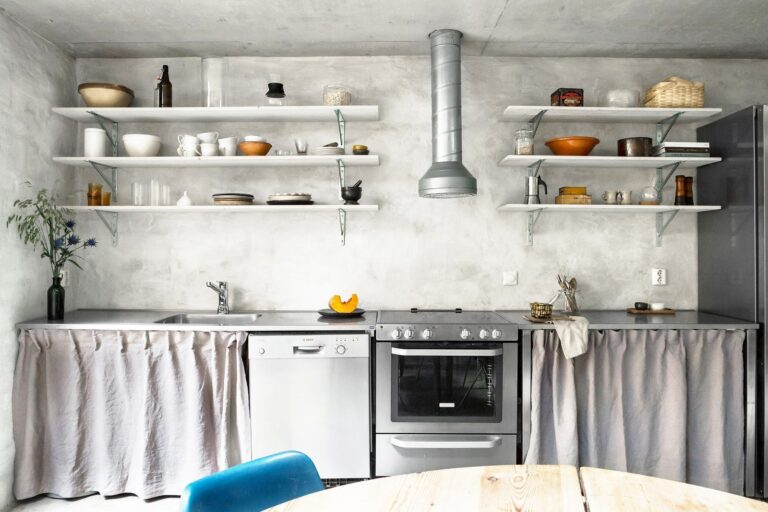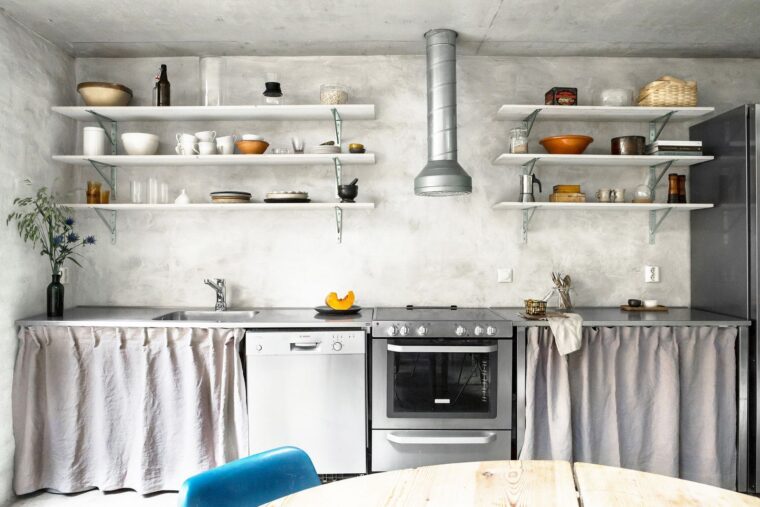 We all know how a kitchen should look like, but we also know that particular items might substantially exceed the price cap we are willing to spend, especially if we neglect the price tag and focus on what is much more pleasant to the eye than it is to the pocket. In a nutshell, materials used for kitchen accessories are expensive, but they cost even more when you buy them as fully assembled. That is why you should consider purchasing kitchen cabinets without front doors.
Not solely they will cost you less than the alternative, but they will also enable you to additionally enhance your kitchen's new look. You can either use small curtains instead of excluded parts or you can leave your cabinets open. The good thing about the curtains is that you can change them as many times as you want, redecorating the cabinets in a both creative and budget-friendly way.
2. Display Kitchen Cabinets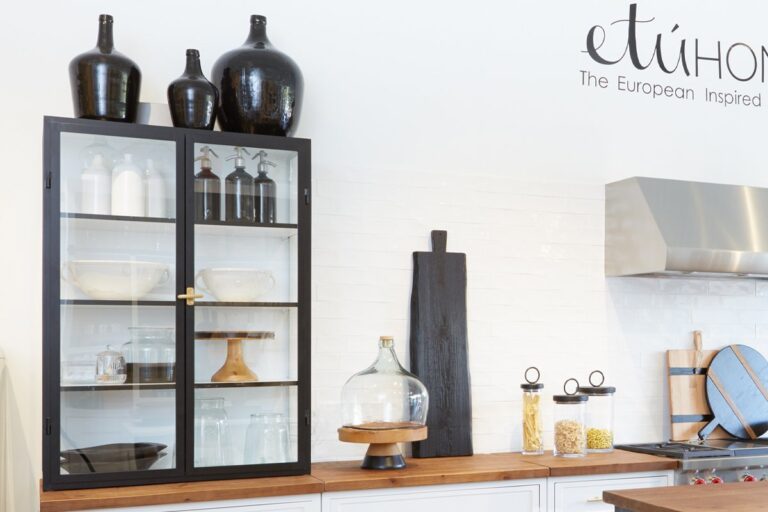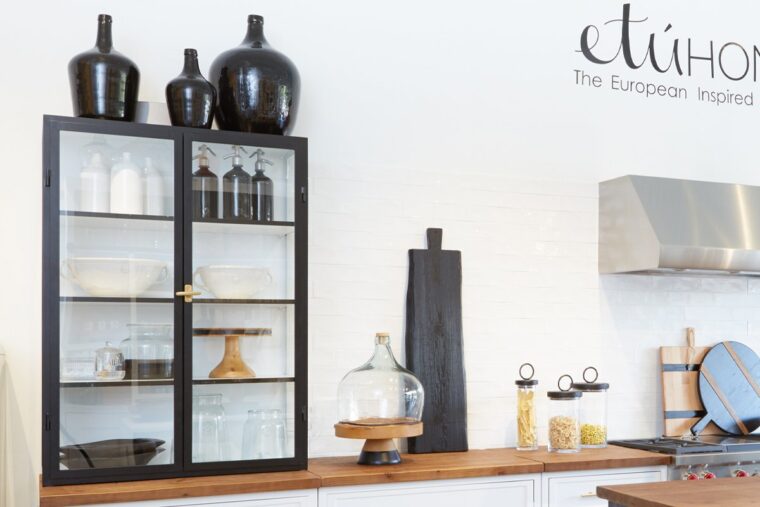 Even though this suggestion might appear similar to the aforementioned, the truth is that this one is a bit classier option, since it implies using glass fronts that highlight the insides of the cabinets. While they are easy to maintain, they will amazingly enhance a kitchen, even though you will have to keep them neat all the time. For a reasonable price, you will be able to renovate the space and provide a small showroom for all your special pieces of kitchenware.
3. Corner Kitchen Cabinets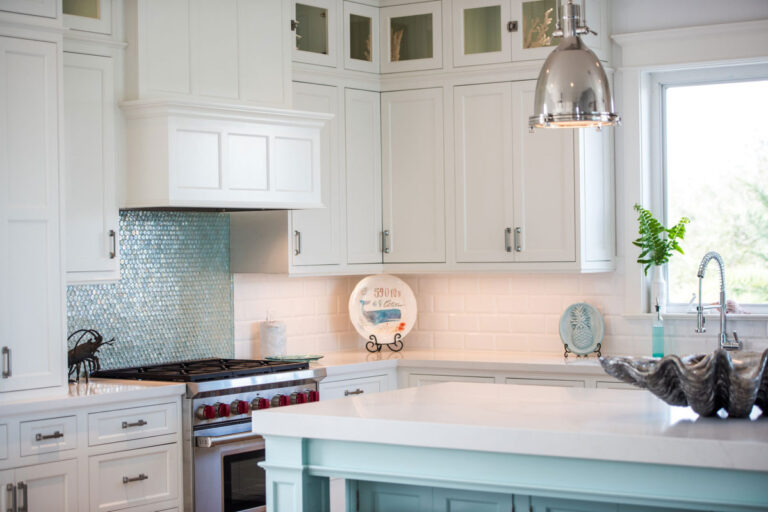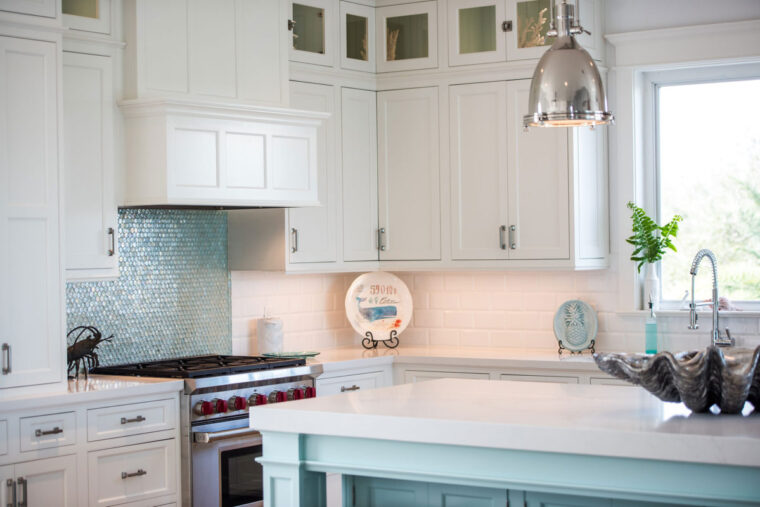 Adequately chosen corner kitchen elements will not only save you money, but will also save you enough space with their increased functionality. They might cover both large and small areas, but the point is that you will not have any unutilized angles if you opt for this type of setting. Depending on the material you choose, you can either use the surface area for preparing your favorite meals or stashing various appliances or supplies.
4. Open Cabinets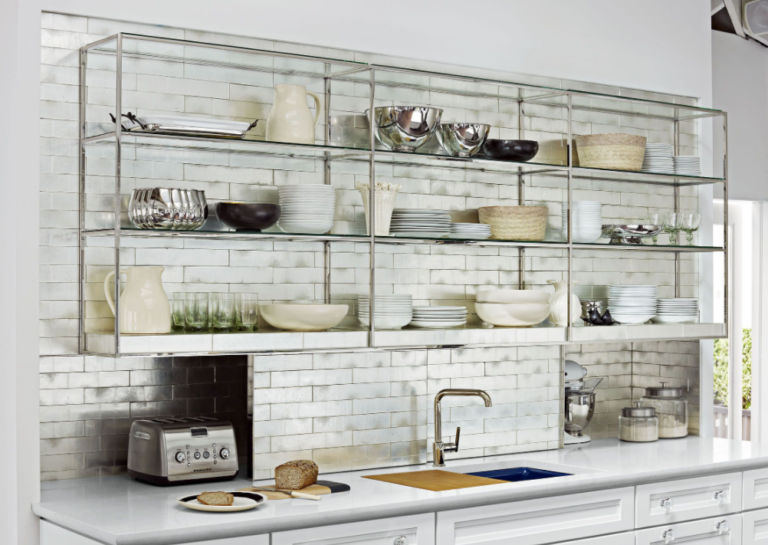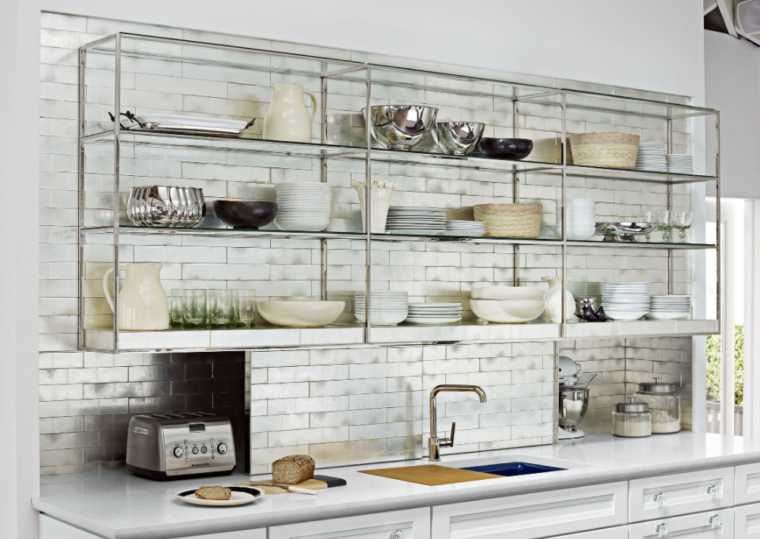 You do not have to use curtains to cover your kitchenware, especially if you spend much time in the kitchen. As we mentioned earlier, fewer parts often imply smaller prices, so not only will you be able to fit your newly assembled kitchen cabinet within your budget, but you will also make it easier for yourself if you opt for an open-display solution. At nuformcabinetry.com you will find additional info on how some of the most popular 2023 assembled kitchen cabinet solutions look like and how to pick one according to your specific wants and needs.
5. Multi-Colored Kitchen Cabinets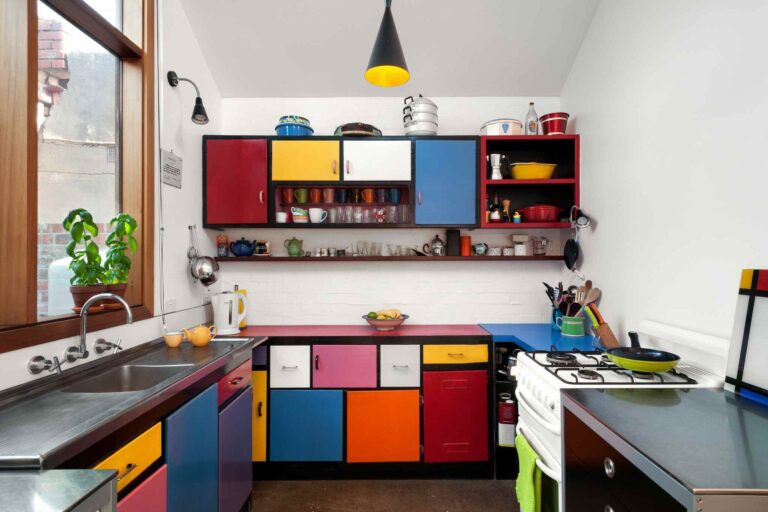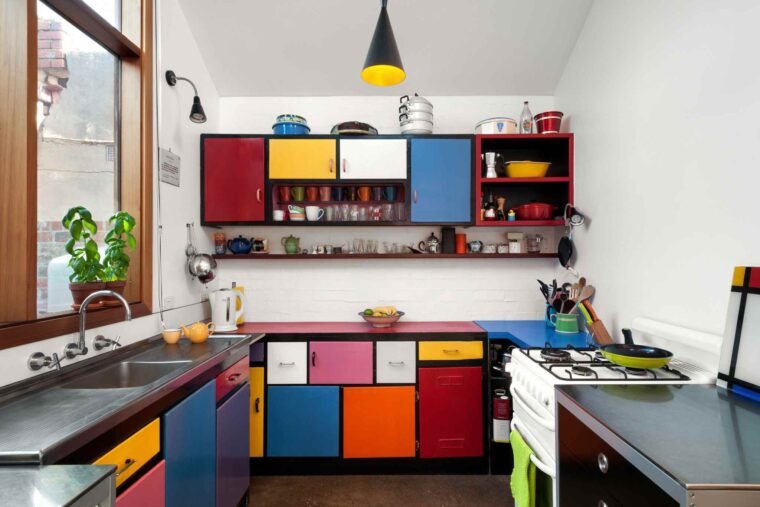 If you want to bring some vivid vibrations into your kitchen, then opting for multi-colored kitchen cabinets could do the trick for you. This is a wonderful way to save your hard-earned money since buying unicolored pieces might be more expensive than a randomized variant. Surely, not everyone would settle for a kitchen setting crafted from pieces unrelated at first glance, but we urge you consider this option before rejecting it without giving it a chance.
6. Traditional Kitchen Cabinets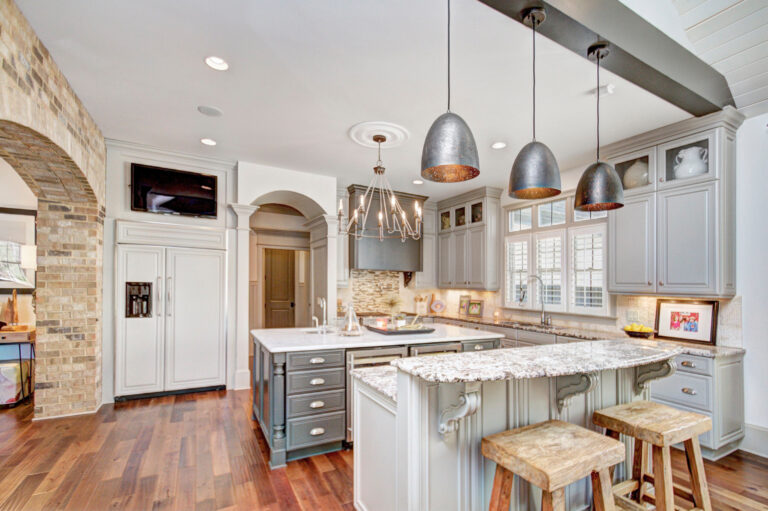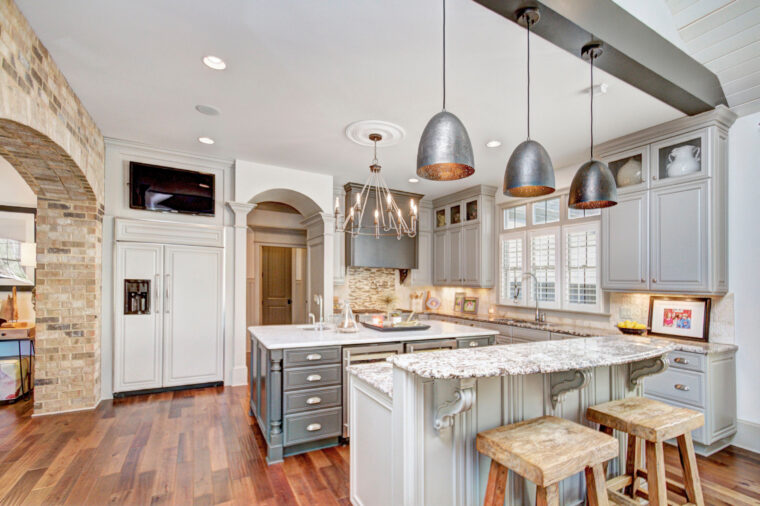 In the last couple of years, traditional kitchen elements have dropped in price significantly. The truth is that mass production of lesser quality models has affected the sales, so old-school manufacturers had to modify the price tag of their products to stay competitive. Even though interior design critics would rather pass them, that does not mean they would not suit the style of your kitchen, so consider them as a valid option both for the renovation and for budget-friendly purchase.
7. Keep it Retro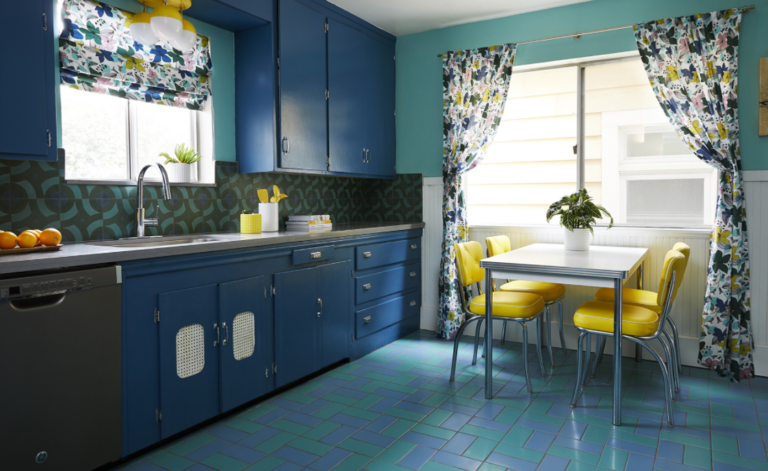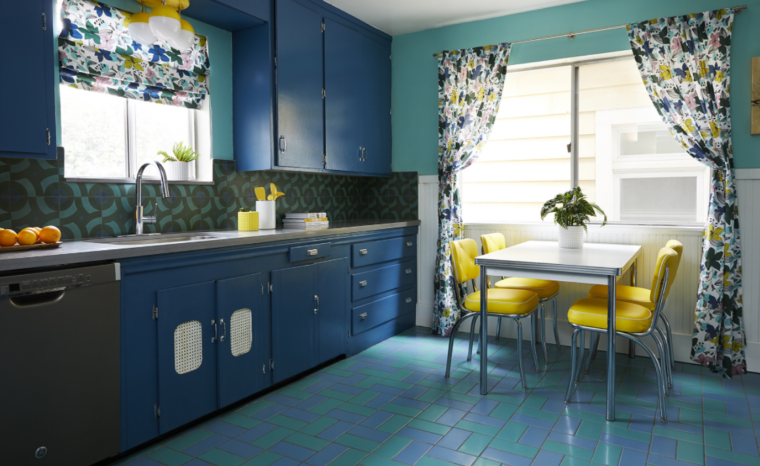 Purchasing used goods might not be the thing for everyone, especially if you do not know from whom you obtain the goods. On the other hand, it might be a perfect opportunity to spend less on a quality piece of kitchen accessories. There are numerous ways to purchase used assembled kitchen cabinets, so you can either google them or visit a local flea market and try your luck.
The catch is that you never know what you will find, so it might happen you stumble upon a rare vintage piece for a symbolic price, or you can even find brand new pieces being sold below-cost price due to who-knows-what reasons. Anyway, learning about what the market has to offer costs you nothing, and if it will both give you what you want and need and save you some cash, we advise you to give it a try.
8. Customize!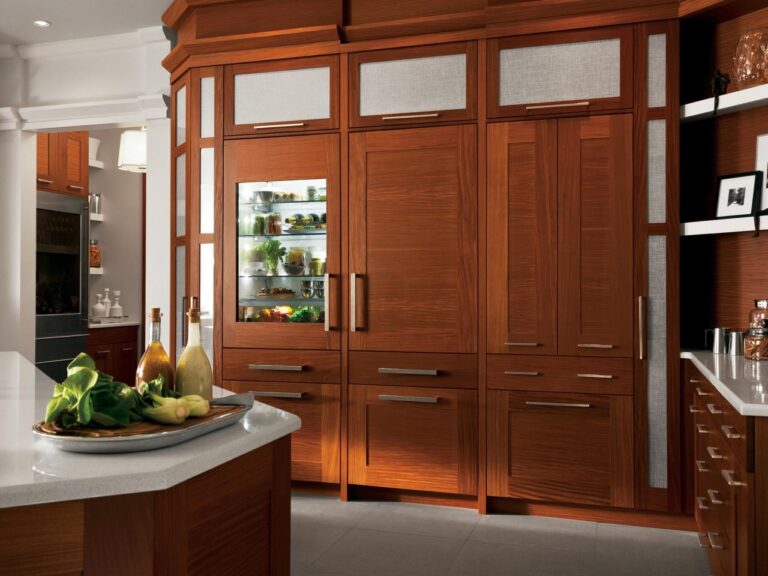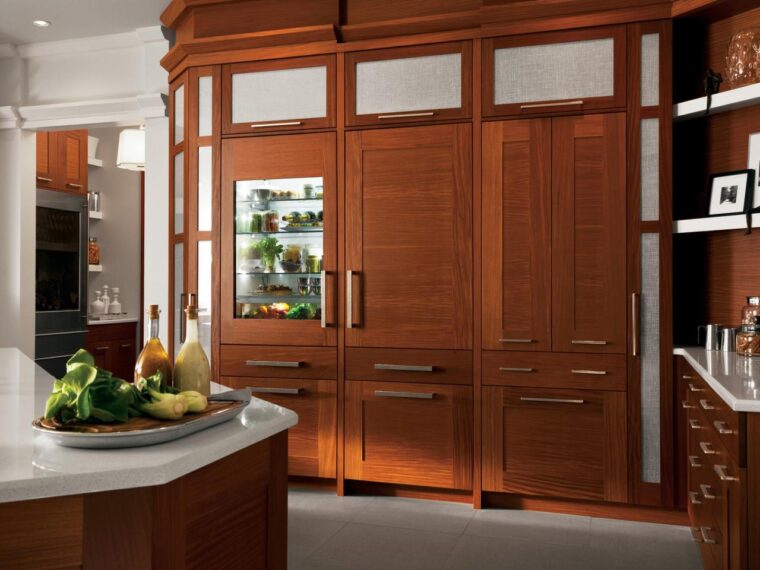 Sometimes, the things one might desire are out of reach not solely because they cost too much, but because one cannot find them anywhere on the market. Even though that would mean the end of the cabinet journey and settling with what they can find for a vast majority, we advise you not to give up on your ideas but look for a local carpenter. Surely, this type of venture might be even costlier than the regular goods, but doing business with an affordable craftsman can do wonders for your budget. Not solely that, but you will end up with exactly the piece you need, made from the material you pick, which is another factor that will affect the price. You may also check some kitchen pantry cabinets at RobustKitchen which may be perfect for your needs.
Hopefully, the aforementioned suggestions will provide you with sufficient pieces of information you have come here for. Buying pieces for your kitchen is not a thing one does every day, so you might as well do your homework and carefully assess your options before making any hasty decisions. Fortunately, now you know what to pay special attention to when purchasing assembled kitchen cabinets since the list of best solutions waits for you anytime you want to consult it.