Cooking is one of the vital tasks in our life. But it can become an instant dislike for anyone when you literally have to spend hours in the kitchen just to please your appetite. There are many other reasons too that can increase the number of people who hate to cook.
But the main question is, does quick healthy cooking for people who hate to cook even exist? Well, it indeed does.
There's nothing that you can't find your way around when you feel like it is a burden on you. The same is the case with cooking.
So, to answer your questions like 'how to eat healthy when you hate cooking,' below are some practical yet smart tricks that can be used to prepare easy meals for people who hate to cook.
Let's get on board & cut down on your cooking time!
1. Get Yourself Tools That Make Your Life Easier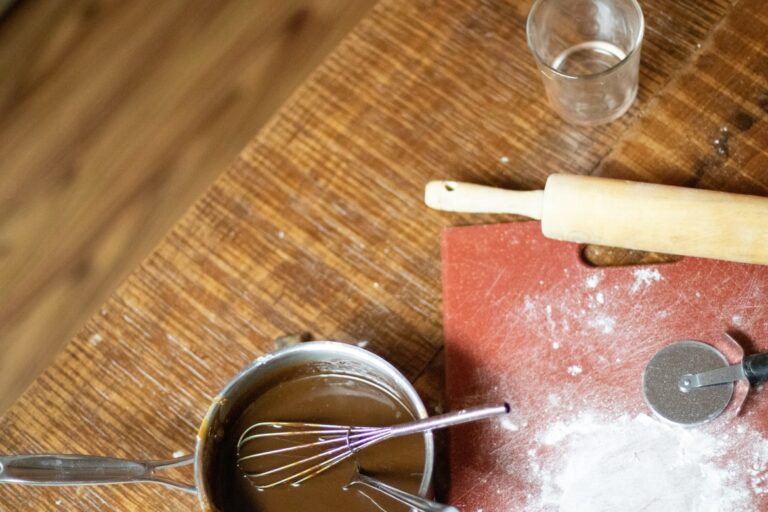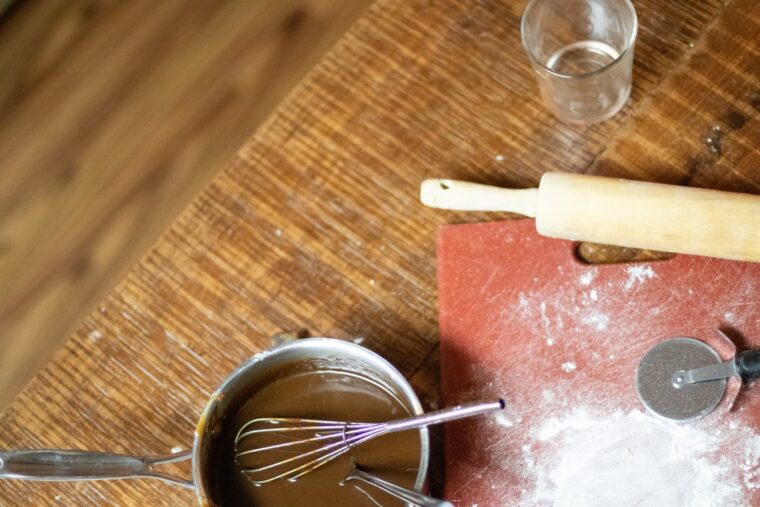 The amount and quality of cooking tools can be a life-changing experience for people who hate to cook. Having the cooking gadgets makes things easier for you, even if you're a beginner or hate cooking altogether. Take, for example, a multipurpose cut & drain chopping board that saves your time instead of separately draining water out of vegetables and then bringing them to the cutting board – ahhh, best cooking tools make life easier so make sure to have them around. If you need help with finding the right ones for your kitchen be sure to check https://www.inspireuplift.com/c/kitchen-household.
2. Use Pre-chopped Or Items That Can Be Soaked Overnight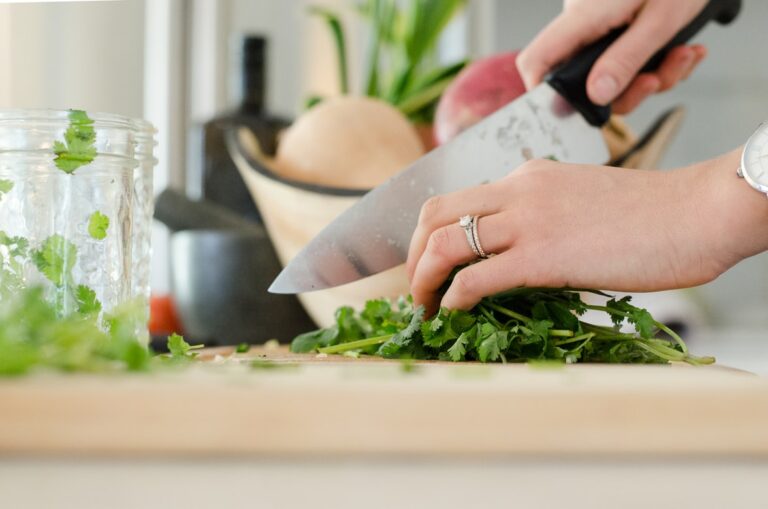 This trick does its wonders in shortening your cooking time. People who hate to cook often complain that it takes hours and hours to cook any meal of the day. But no more!
Buy vegetables and items from the market that are pre-chopped and can be soaked overnight respectively. You'll see by yourself how quickly you'd be able to finish cooking your meal when you already have your veggies chopped.
3. When You Hate To Cook Listen To Your Appetite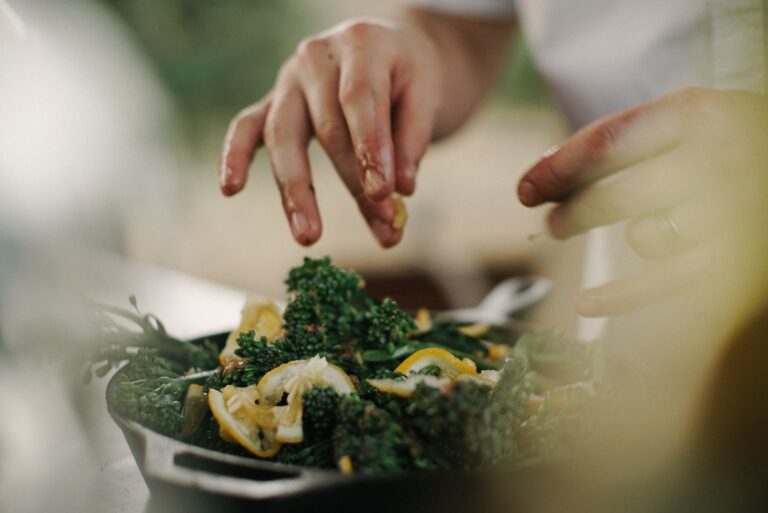 There's no hard and fast rule that you're supposed to eat three times a day. It totally depends on whether you're hungry or not and what type of food your tummy is asking for; something heavy or light?
So, instead of creating a nuisance of having to cook meals three times a day, listen to your appetite and then cut down on your trips to the kitchen.
4. Cook For Once & Relax For The Rest Of The Week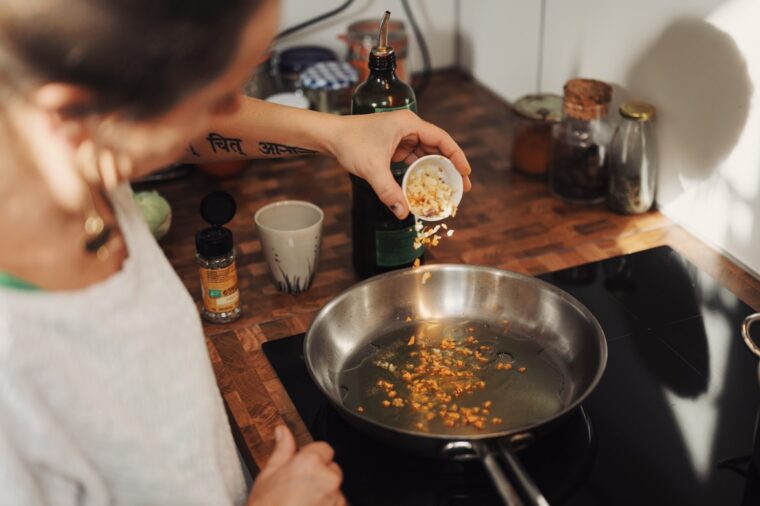 The feeling of having cooked food in your fridge that stays nutritious and doesn't go bad either is matchless.
You can also reap the benefits of this feeling by cooking food in bulk for the rest of the week. For people who hate to cook, it is better to decide one day for cooking your meal in bulk. This way, you won't have to fret over whether it's time to prep the meal or not.
5. People Who Hate To Cook, Keep It As Simple As Possible
Just like you're advised to eat according to your appetite and not follow some rules, keep your cooking simple along with organizing your kitchen.
It is natural to start dreading cooking altogether when you see 10-15 ingredients to add to a recipe. So the simple and easy solution is to always opt for something that is easy to cook and doesn't demand much after-cook clean-up.
Another trick is that you keep a bunch of healthy snacks in your kitchen cabinet. This helps a lot too when you're not in a mood to cook even a simple meal.
6. Not Everything Has To Be Overcooked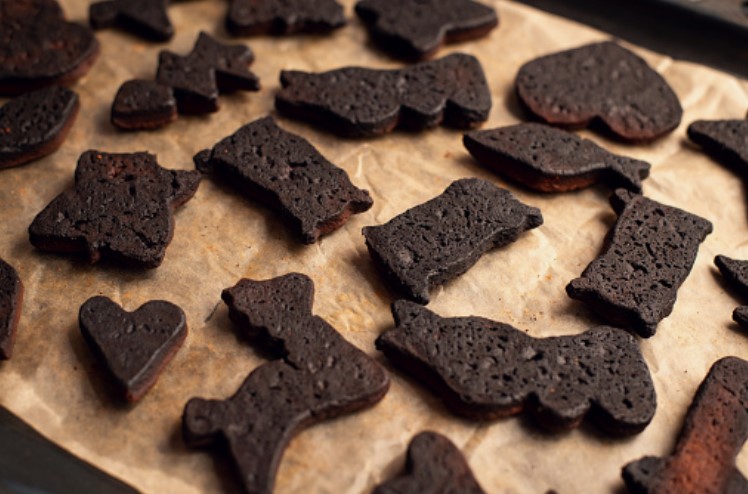 Even if you collect up-to-date kitchen appliances, there are still chances that cooking will start taking longer than expected.
And the reason for this type of time consumption is that you might be overcooking your food. So, when you hate to cook, keep an eye if you're overdoing your meal or not and save your time as well as delicious food.
7. When You Hate To Cook, Ask For Help Or Take Turns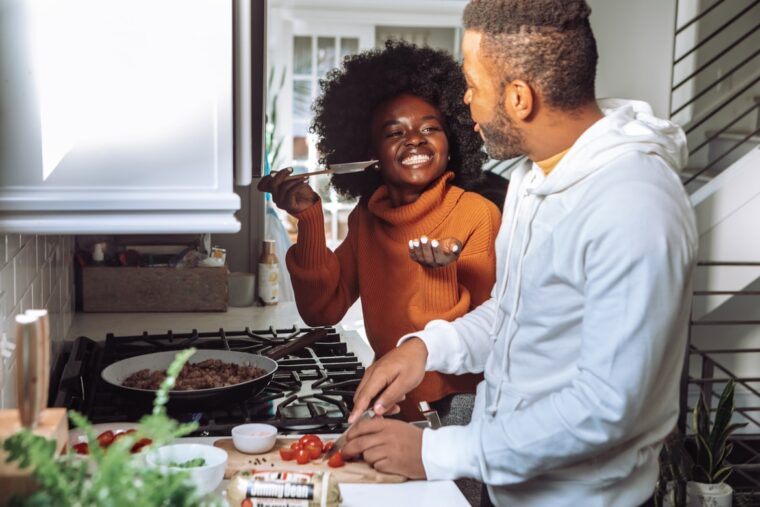 This trick doesn't only help people who hate to cook, but also students & those who work.
If you're living in an apartment with one or two of your friends, then you'll see wonders of taking turns in cooking, especially when you're going to cook once a week.
But if you're going to cook for a large number of people, it is better to ask for people instead of hustling all day long in the kitchen.
8. Get Over Your Fear Of Cooking Gradually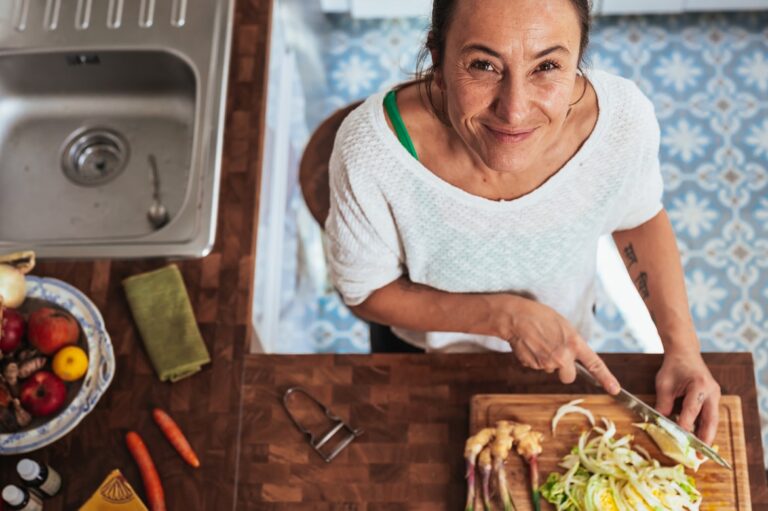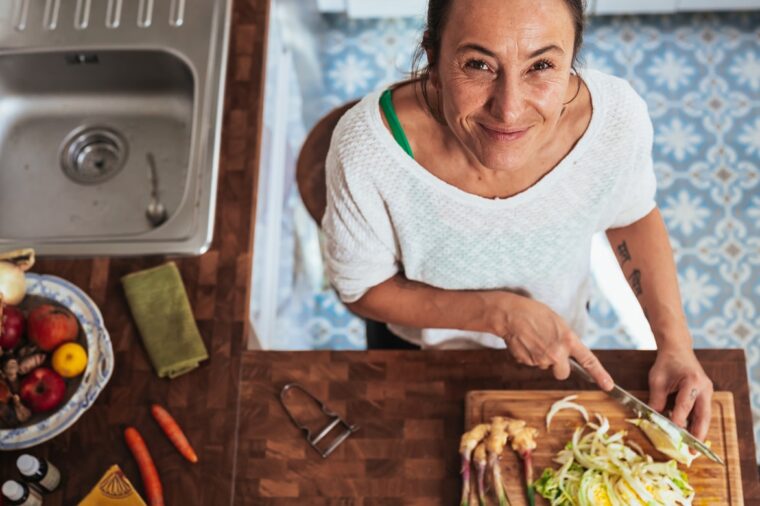 Sometimes, it is possible that you don't hate to cook but fear it, or you might have never cooked your whole life enough.
So for people who hate to cook, it is better to try everything and get over what's been bothering you, like hesitancy to cook every variety of food.
There's another way to enjoy your time in the kitchen, and that is by decorating your surroundings!
9. Befriend Your Leftovers When You Hate To Cook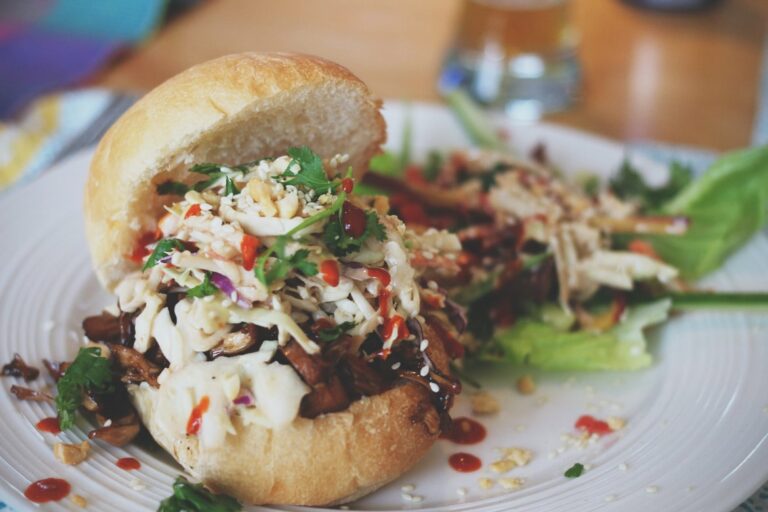 Leftovers taste deliciously good when you wake up not feeling well and don't want to stand in front of the stove for another one hour.
So when you hate to cook, turn your leftovers into your best buddies and enjoy even on days when you're running out of healthy snacks in your kitchen cabinet.
10. People Who Hate To Cook Save Your Trips To Grocery Stores
They say take up every option that brings ease to your life, and we absolutely agree with this.
When you hate to cook, even a single trip to the grocery store seems a huge task. But no more.
Even if you forget to take a turn to the supermarket, there's nothing to worry about. Shift to having groceries delivered at home and cut down on your cooking time!
Final Statement:
It is always easy to dislike things that start feeling like a burden on you. But positivity comes when you take steps to make things better and easy for you.
With that said, we hope that the smart tricks mentioned above will turn out to be useful for people who hate to cook.
If you've got any suggestions to make, then feel free to play your part!