As more people are familiarizing themselves with the health benefits of CBD oil, they're also getting creative in incorporating it into their daily diet. CBD oil offers numerous unique culinary opportunities, like infused sauces or dressings, and its natural health benefits make it an appealing addition to many recipes. If you've been searching for new ideas on how to cook with CBD oil, then this post will give you easy tips on making delicious and healthy meals that include this excellent ingredient.
1. Be Careful With the Dosage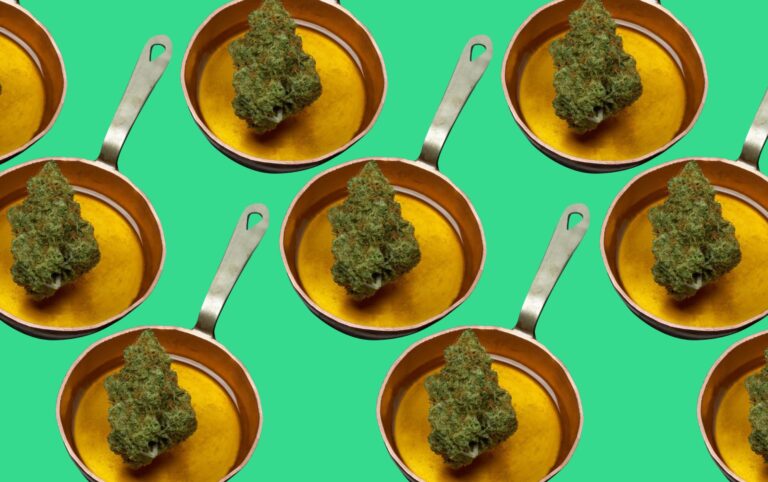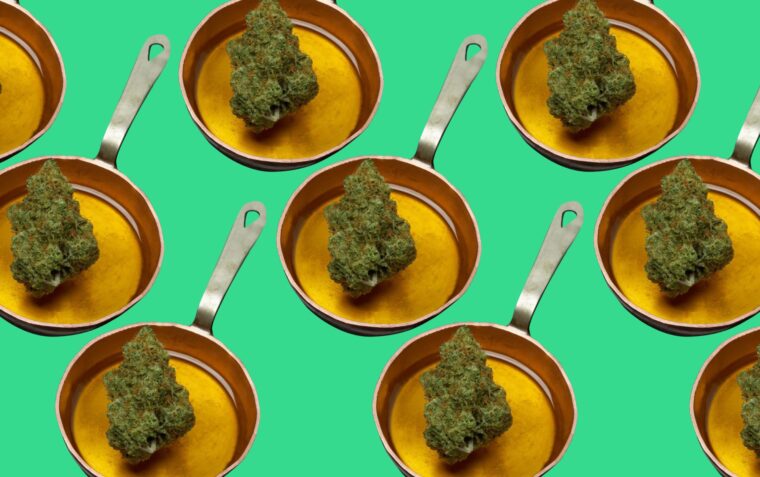 Before you start cooking with CBD oil, it's essential to make sure that the dosage is correct. Due to its high potency, too much can cause adverse reactions such as nausea or anxiety. It's best to start with a small amount and work your way up from there. You should also consider the type of CBD oil you are using, as some products contain more concentrated doses than others.
Edibles require a higher dosage than tinctures or topicals, so you may want to adjust the amount accordingly. When comparing edibles vs smoking as discussed at thehempdoctor.com, you may get a much stronger effect from edibles due to the slower absorption rate. The best way to ensure you're getting the proper dosage is to consult your physician.
2. Incorporate CBD Oil Into Your Favorite Recipes
One of the simplest and most enjoyable ways to cook with CBD oil is by incorporating it into your favorite recipes. This can include anything from salad dressings and marinades to desserts and beverages. Adding CBD oil to your recipes is an easy way to ensure you get the health benefits of this great ingredient daily. You can also experiment with different flavors, like chocolate or mint. This is an especially effective way to mask the earthy taste of CBD oil if you're not a fan.
Not only can it bring healthful benefits, but it can also give an extra depth of flavor. With a few simple tweaks and substitutions, you can use CBD oil in everything from classic dishes like macaroni and cheese to healthy alternatives like salad dressings. Whether you're making a stir-fry, soup, or salad, you can add a few drops of CBD oil for an extra boost of nutrition. You can also use CBD oil as part of a marinade for meat dishes or even in baking recipes for added flavor and health benefits. Adding CBD oil to your regular recipes is easy and lets you experience all the goodness that it has to offer.
3. Make Your Sauces and Dressings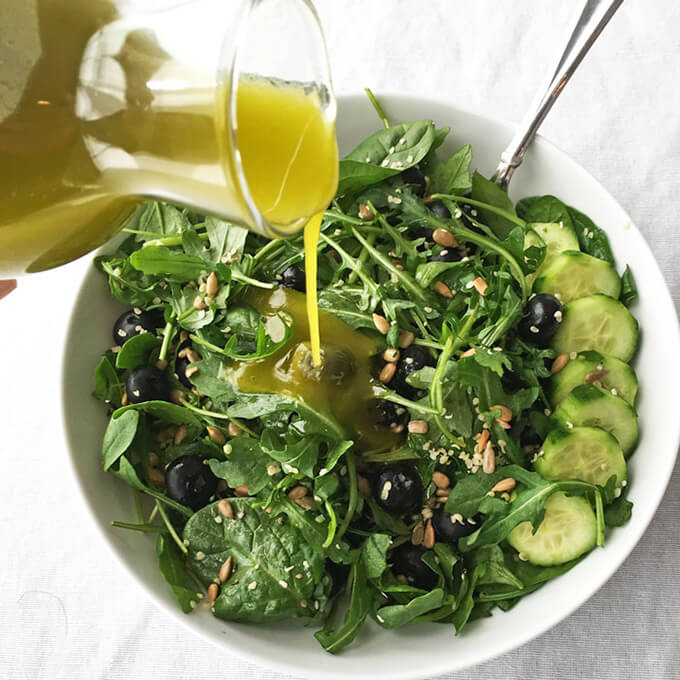 Sauces and dressings are one of the easiest ways to incorporate CBD oil into your diet. Simply combine your favorite ingredients in a bowl or blender, and then add the desired amount of CBD oil. Some great combinations include olive oil, balsamic vinegar, lemon juice, garlic, and herbs. You can also experiment with different types of CBD oil to get the flavor you want. For example, using a full-spectrum CBD oil will give your sauces an earthy taste, while hemp-derived CBD oil will be milder. Whether you're looking for a creamy ranch dressing or a zesty tomato sauce, combining CBD oil with other ingredients will give you an interesting flavor profile that will really stand out from the rest.
Not only can it bring a unique taste, but it can also provide beneficial health benefits. With just a few simple ingredients and CBD oil, you can easily create delicious dressings and sauces that are sure to impress your family and friends. By incorporating this powerful oil into everyday cooking, you can easily take your meals up a notch while enjoying the therapeutic properties of CBD.
4. Infuse Your Oils and Butters
Making your own infused oils and butter is a great way to take advantage of the health benefits of CBD oil. You can use these ingredients instead of regular cooking oils or butter when preparing meals. You can also add them to sauces or dressings for an extra kick of flavor. When infusing your oils and butter, you'll want to use a slow cooker so that you don't damage the delicate compounds of the CBD oil. Remember to be careful with the dosage, as these infused ingredients are more potent than others.
Infusing your oils and butters with CBD is a simple way to add healthful benefits and delicious flavors to your favorite recipes. By using just a few ingredients, you can easily create flavored oils or butters that are sure to impress. Not only can this method bring unique taste and texture, but it can also provide beneficial health qualities associated with CBD. Whether you're baking or cooking, infusing your own oils or butters is an easy way to incorporate the power of CBD into any dish.
5. Bake Your Own CBD Treats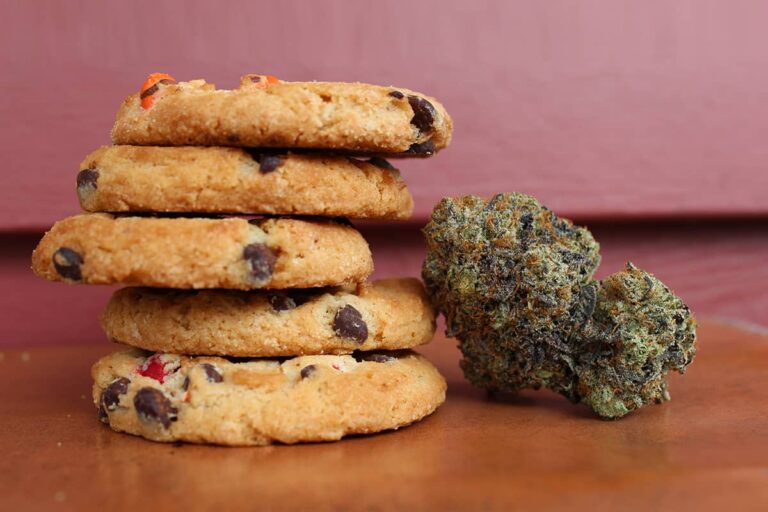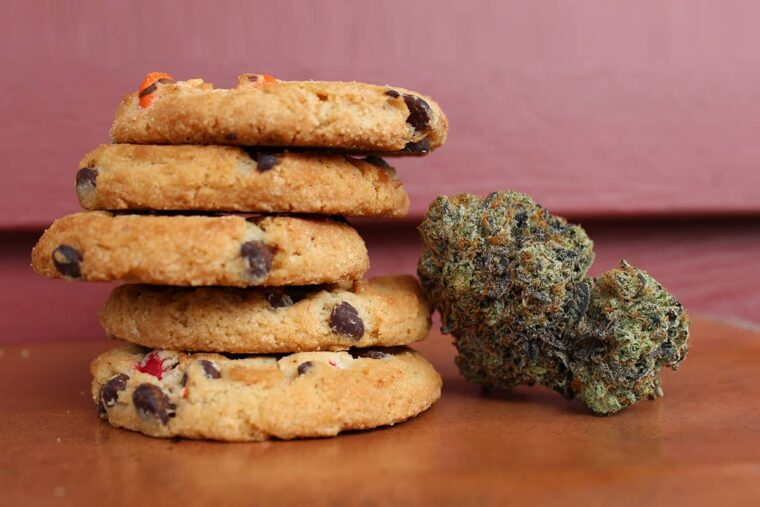 Baked goods are one of the most popular ways to enjoy CBD oil. You can easily make your own infused brownies, cakes, cookies, or other desserts by adding a bit of CBD oil to the batter before baking. If you're feeling adventurous, you can get creative and try out different flavors – such as chocolate and mint – for an extra special treat.
Whether it's cookies, cakes, or muffins, you'll find endless possibilities to make your favorite treats while taking advantage of all that CBD has to offer.
Incorporating this compound into your cooking doesn't have to be complicated either – simply infuse oils and butters with CBD to create interesting flavors and a wealth of healing benefits. Not only will these culinary creations provide physical nourishment, they'll also give your mental state a boost. From enhanced focus and improved clarity to better sleep patterns and increased feelings of relaxation, the effects of adding CBD into dishes are truly remarkable.
Creating tasty treats with the therapeutic elements of CBD adds even greater value as well as satisfaction when it comes to homemade snacks and desserts. There is no shortage of sweet recipes available online – from banana breads topped with white chocolate chips to oreo brownies filled with peanut butter – that you can experiment with in order to reap all the rewards that come from consuming this powerful compound.
Cooking with CBD oil is a great way to make delicious and healthy meals packed with beneficial compounds. With the right knowledge and preparation, you can have delicious dishes that you and your family will enjoy. By understanding the different types of CBD oil available, learning how to store it properly, and choosing recipes that best suit your taste preferences, you can create nutritious and flavorful meals that are sure to become favorites in your home. With a little creativity and experimentation, cooking with CBD oil is easy and enjoyable. Remember to be mindful of dosage and always consult your doctor before incorporating this ingredient into your diet.