Cooking with your friends is a delightful experience that provides a chance to bond and a great way to learn new cooking skills. It is a beautiful way to spend time with your friends by catching up, sharing new ideas, and tapping into each other's creativity in the kitchen. Imagine spending an afternoon with a friend, slicing and dicing ingredients, stirring pots, tasting sauces, and creating a scrumptious meal.
The kitchen becomes a space of exploration and laughter, resulting in a tasty and delightful meal. Cooking with friends is a wonderful way to make memories as you whip up your favorite dishes. So, gather your pals and embark on an exciting culinary adventure that will leave you feeling relaxed, happy, and nourished.
Here Are The 7 Recipes You Must Cook With Your Friends This Summer
1. Grilled Seafood Skewers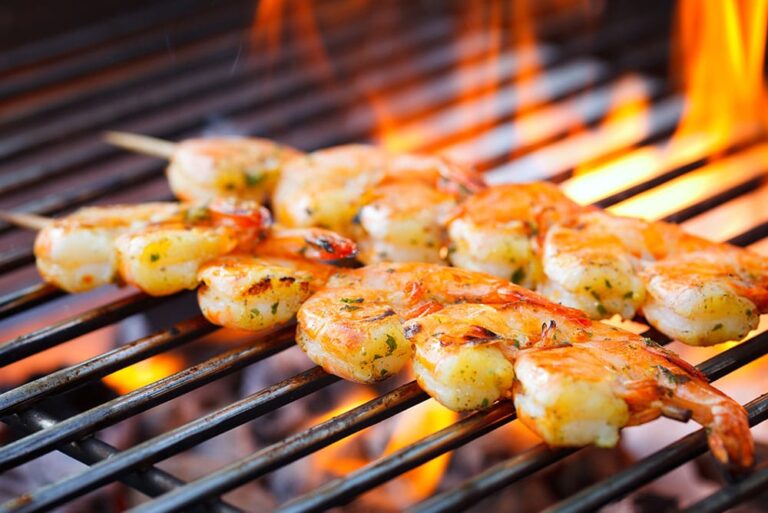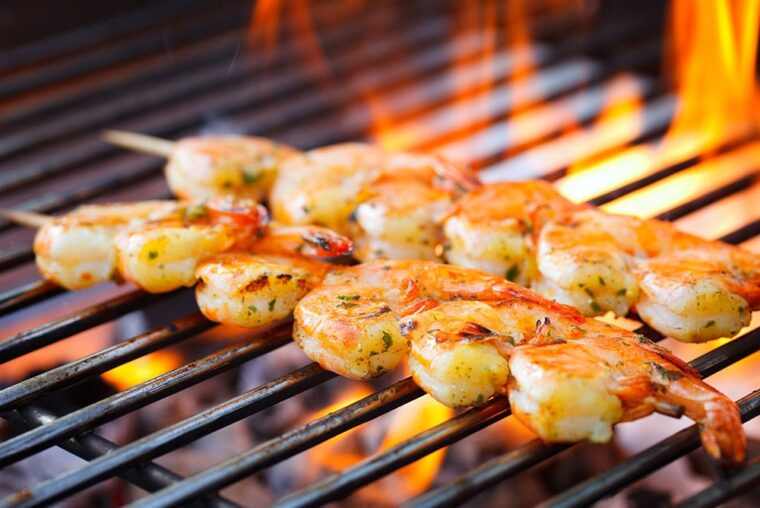 Grilling seafood skewers with friends during the summer is a perfect excuse to get everyone together for a mouth-watering meal. Preparing and cooking the seafood enhances the sensory experience, where the aroma and sizzling sounds create a sense of anticipation.
The zesty flavors and textures of seafood, ranging from shrimp and scallops to lobster and tuna, will impress even the most ardent seafood lover. Skewering the ingredients onto the sticks is perfect for involving friends and makes for a fun bonding activity. It's an easy way to enjoy the outdoors and indulge in an authentic seafood delicacy that will satisfy everyone. So why not try making Grilled Seafood Skewers for your next summer gathering?
2. Homemade Margherita Pizza
If you're looking for a fun and interactive way to spend time with your friends this summer, why not cook a homemade margarita pizza together? This classic dish is a crowd-pleaser that's easy to prepare and customize to your liking. You only need some pizza dough, tomato sauce, fresh mozzarella cheese, and a few toppings.
You can make the dough from scratch or buy it pre-made from your local grocery store. Once you've assembled your ingredients, divide the dough into individual portions and let each person create their personalized pizza. It's a fun activity that's perfect for sharing and enjoying together. Plus, you'll have a delicious meal to enjoy at night's end!
3. Classic Burger
Grilling up a classic burger with all the fixings is a perfect summer activity to enjoy with your friends. As you gather around the grill, you can smell the sizzling patties and hear the sizzle of the bacon. The burger patty is made of fresh ground beef and is shaped into a perfect circle, while the buns are either lightly toasted or left soft. Add toppings like lettuce, tomato, pickles, cheese, and onions for the ultimate burger experience.
Top it off with ketchup, mustard, or mayo, and your mouth will water at the sight of this delicious masterpiece. This activity is not only a fun way to spend time with friends but also allows you to show off your grilling skills. Try it out for a nostalgic summer experience that will leave everyone craving more. Many people also add weed to this pizza for an extra kick, and you can get these from reputable brands like https://trehouse.com/collections/delta-10/.
4. Fresh And Zesty Guacamole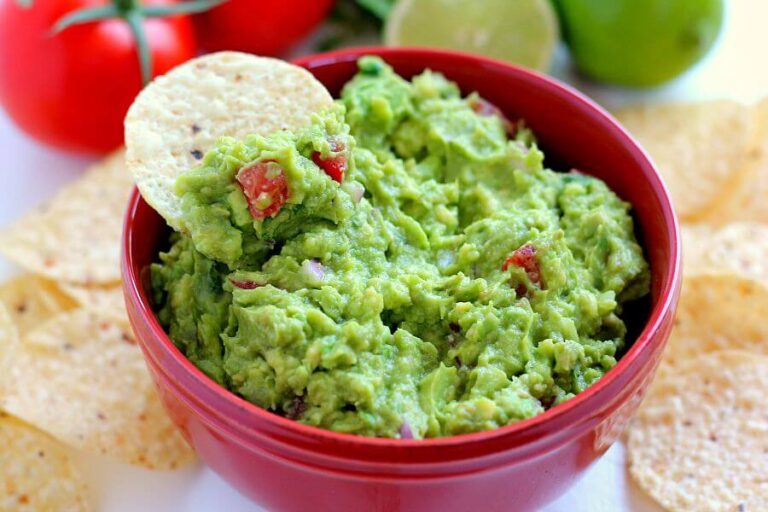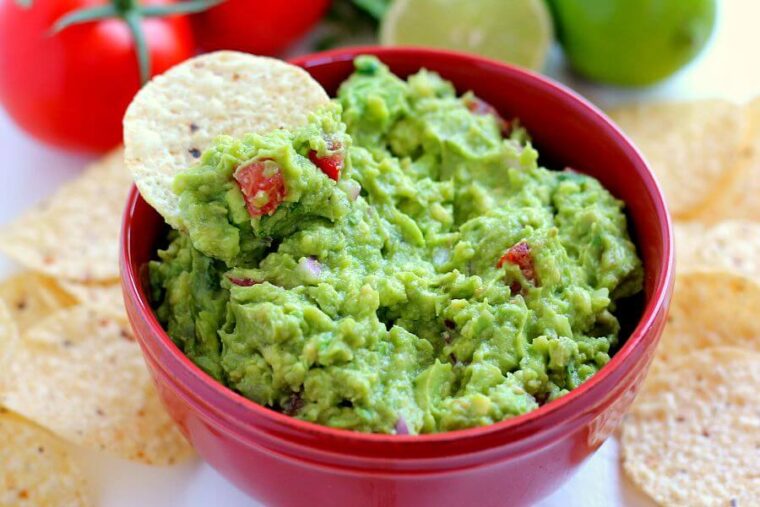 Summertime is all about spending quality time with friends and family. What better way to do that than cooking fresh and zesty guacamole together? This simple yet delicious recipe is perfect for a hot summer day. All you need are a few ripe avocados, some chopped onion, diced tomatoes, a hint of lime juice, and maybe a dash of salt.
Whether you prefer your guac chunky or smooth, it's a crowd-pleaser that everyone will love. Plus, making it as a group is a fun activity that will bring everyone together. So gather your friends, grab some chips, and prepare for tasty guacamole this summer!
5. Golden And Crispy Fish And Chips
What screams summertime more than a steaming hot plate of fish and chips? To make the most of the quintessential British dish, gather your closest friends and have a cook-off in your backyard. There's something so satisfying about frying up the perfect golden and crispy fish and chips that unite people.
With the right ingredients and some know-how, you can put together a hearty plate of fish and chips that's good enough to rival even the best seaside chippy. So, grab a few beers, prepare your aprons, and heat your fryers for an indulgent afternoon spent lounging in the sun with good company and even better food.
6. Tangy And Sweet BBQ Pulled Pork
Summer is the perfect time to indulge in all sorts of delicious BBQ dishes, and nothing quite beats the mouth-watering taste of tangy and sweet pulled pork. Although the slow cooking process may seem daunting initially, the result is well worth it.
Rub the meat with your favorite spices to make the perfect BBQ pulled pork, and let it marinate for a few hours. Then, slowly cook it until it is tender and juicy. Finally, add your desired BBQ sauce and serve on a fresh bun with your favorite sides. Whether hosting a backyard party or simply enjoying a family dinner, this dish will surely be a crowd-pleaser.
7. Creamy Fruit Salad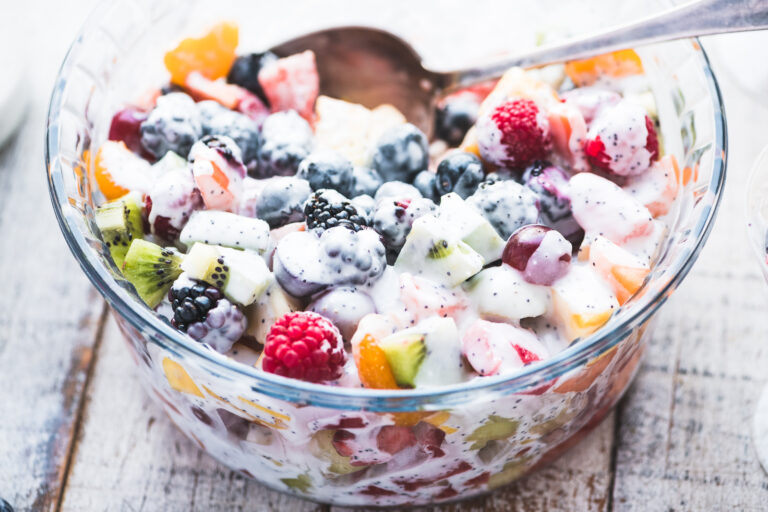 Summer is here, and what better way to enjoy it than to make Creamy Fruit Salad with friends? This delightful dish combines various fresh fruits, including peaches, kiwis, berries, and pineapples. The creamy and sweet dressing holds everything together and adds a tangy punch of flavor to the salad's overall taste.
Making this fruit salad is simple and easy and a great way to bond with friends over food. Gather fresh fruit from your local farmer's market, whip up the dressing with your friends, and enjoy a delicious afternoon dessert. So, this summer, grab your friends and get ready to indulge in the goodness of this creamy fruit salad!
Final Words
This summer, there are several recipes that you should consider cooking with your friends. First on the list is the classic BBQ ribs. Smoking, grilling, or oven-baking takes time, and friends can easily divide the task. Combining rich, smoky flavors and perfect tenderness is the ultimate reward. Another recipe would be a seafood boil, a dish that combines various types of shellfish, corn, potatoes in one pot, and many more.