Choosing the floors of your kitchen is one of the most important parts of the remodeling process, and you need to be careful when you make this decision. Statistics show that people spend the most time of their day in this room, and we do everything here, starting from just talking to our loved ones, up to eating, cooking, and washing the dishes. This room is probably the most important one in your home, so you need to make the proper decision.
The tiles are going to make the difference between you being able to move freely, and having to worry if you are going to slip, fall, and injure yourself. The right floors are going to be easy to clean, and they will not get damaged even if you spill things on them, and even if your children or pets run around. We are all careful, but more often than not, things fall on the ground, including heavy pots and pans that can easily damage the floors. Here, we are going to help you with making the right choice, and we will tell you if a ceramic or a porcelain tile is better for your kitchen floor.
Is ceramic the better option?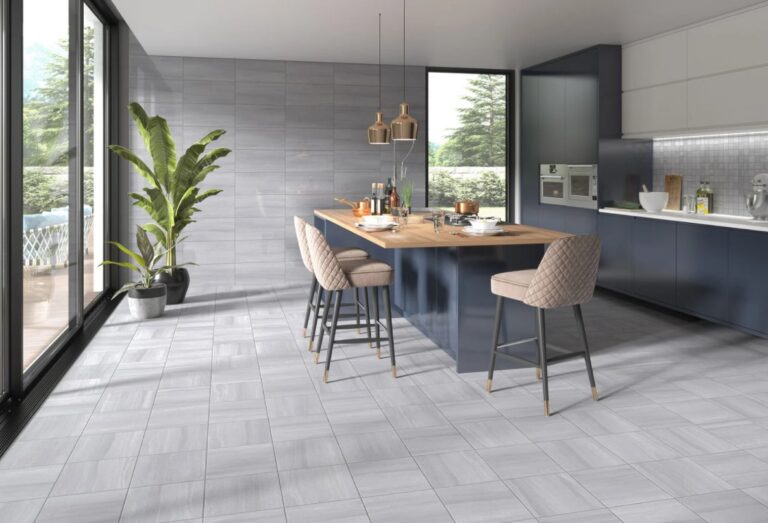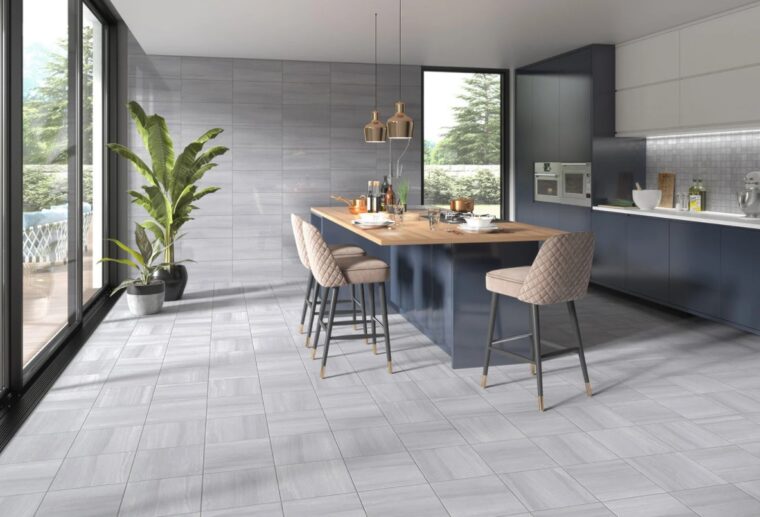 The first thing that we are going to talk about is the good things that come with these floors, as well as the drawbacks that could get you to reconsider this option.
There are a lot of positive things that come with these tiles, and the reason why many users choose them is that they are the most durable option on the market. They are made of different types of clay, and they are much softer and far less dense than the other option. This makes them pretty durable, and relatively hard to damage.
Every person who's ever had tiles in their kitchen knows that the cleaning process can sometimes be way too long, and if you choose the wrong option, you will end up with grounds that collect all the stains, dirt, and debris. Well, with the ceramic option, you don't have to worry about this, and you should know that they are not going to absorb any fluids that fall on them, and they are not going to stain with ease.
They are also non-allergic, so you won't have to worry about you, or your loved ones being too sensitive when it comes to the floors. They are going to help you keep allergens away, and they will not be the cause of health issues.
Above all this, they come in many different styles and options, so you don't have to limit your searches and you don't have to settle for something you don't want.
When it comes to the negative sides of them, note that they are pretty difficult to heat, so they are not the perfect option if you want to walk barefoot all the time. They can be pretty hard, so you have to wear either socks or slippers when you are in your kitchen. The same goes for toddlers or even pets. They are not the best option if you spend too much time standing in this room.
Finally, they can be pretty heavy, and they are difficult to install, so they are definitely not something that you should do on your own. You need to pay close attention to the service that installs them, and you need to choose professionals that know what they are doing.
Is porcelain the better option?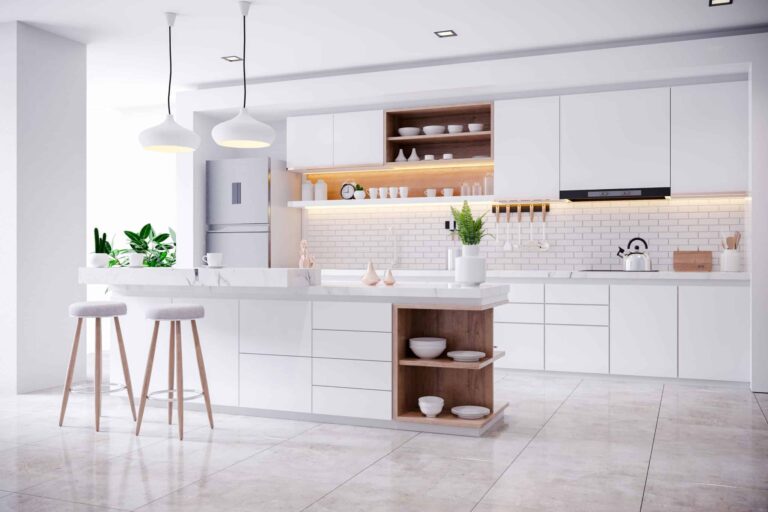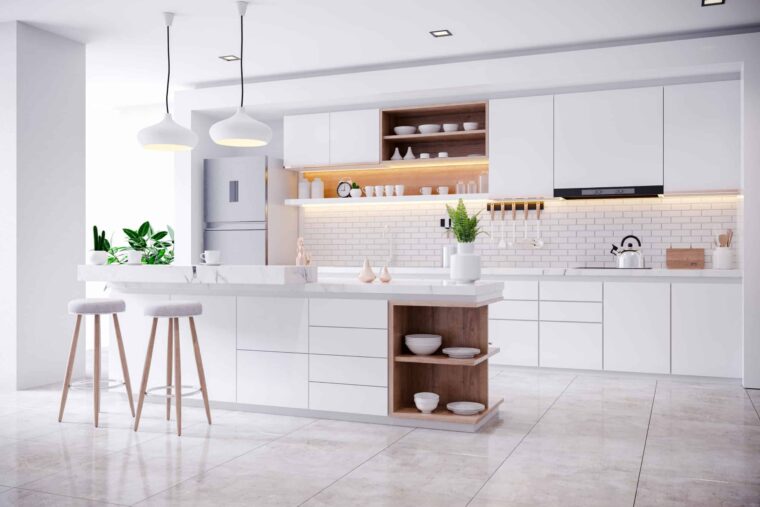 Now that you know more about the first option that you have, let's talk about the things that you need to know about the porcelain option and how they are going to make your home better.
As you can see on this website, with these units, you will get a revolutionized option that has surpassed all the new technologies when it comes to floors and kitchen remodeling units. There are not only a variety of designs and models that you can choose from, but the porcelain tile is going to add a new dimension to your life and you will get a supreme, luxurious experience.
These models are made with white clay and sand and they are baked at a higher temperature than the ceramic ones, so that makes them more dense and overall harder. These units are also really durable, and they can withstand high forces and impacts without getting easily damaged.
They are pretty easy to clean and they are resistant to water and stains, so you won't have to worry too much about things spilling on the floor and you having to spend too much time figuring out how to get the stains off the ground. Note that you won't have to use any special cleaning supplies to make the tiles sparkling clean and you can use just a regular mop and water.
When it comes to the negative sides of these units, you should know that they are pretty brittle, so you need to be slightly careful around them, and they are also really heavy, and you will need professional assistance to get them installed in your home.
The biggest downside of them is that they are slippery, so if something spills in your home, you will need to mop it right away if you don't want to risk slipping and falling. However, this depends on the model that you have in your home, and some of the newest types of tiles that are revolutionized are not slippery and they are not brittle. So, if you choose to go with this type, be aware of the options that you have. Visit this website to get the best collection of ceramic and porcelain tile.
Final thoughts
As you can see both models have their positive sides and their downfalls, so you need to understand what you need in your home before making the decision. If you are looking for a cheaper option that will maybe be less durable but is still a great option, then you should go with the ceramic ones. On the other hand, if you are willing to invest more and get the newest designs and models on the market, which can be more of high maintenance, you should opt for the porcelain ones. Whichever you choose you will not regret your decision and you will be able to use them for years.