Whenever I think of smoothies, Smoothie King is the first name that pops up in my mind.
Its perfectly blended and scrumptious smoothies never fail to impress me.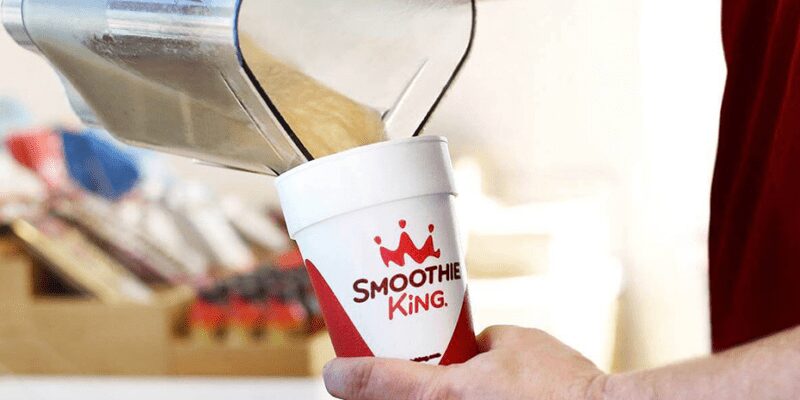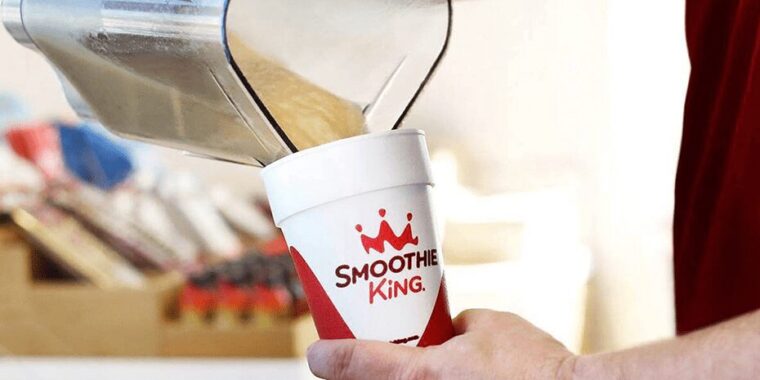 Apart from its nutritious ingredients, trained employees and a number of franchises, Smoothie King also owes its success to an 18 inches tall Blender!
The blender that is responsible for blending millions of smoothies is a powerful tiny equipment with top-notch quality motor which holds the responsibility of giving its best performance for every smoothie.
The blender not only needs to be efficient but also cost effective and durable.
It is a vital part of the smoothie making process and the soul of the giant business!
Thus, Smoothie King invests in a blender that looks after customer's satisfaction as well as the sustainability of business.
The Quiet One
The blender that Smoothie King owes its growth to is the Vitamix's Quiet One countertop blender!
It features a clear Tritan BPA advance container with a removable and stackable open lid.
With a six touch-button control panel that offers 34 program options, it is a perfect combination of excellent bending ability and durability.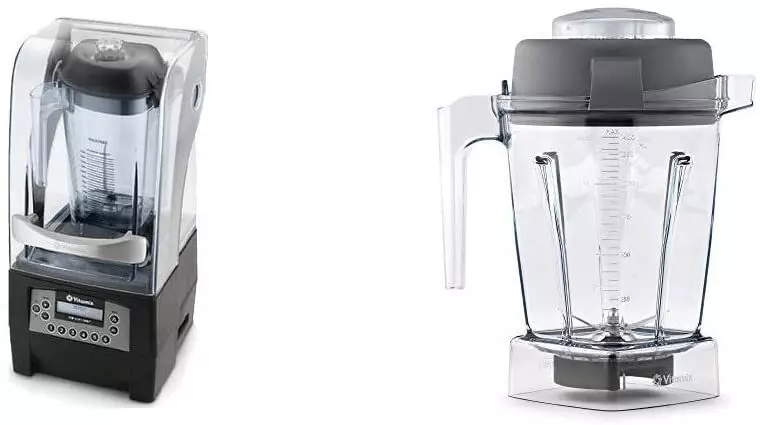 Before we get into the features of this marvelous product, let us see how Smoothie King chooses its blenders, and how The Quiet One has stood triumphant over all the other brands over these years.
The foremost test that blender needs to pass is the quality of the smoothie. Different ingredients that are hard to blend are tested along with its texture maintaining property. Some of the factors that pay an important role are-
Consistency– It is checked if the blender is able to perform with the same efficiency over time.
Sound– The blender shouldn't produce much sound as the customers should have a peaceful environment.
Durability– The handle, lid and container should be durable.
Impact on blender parts– It is observed whether the continuous use of the blender is affecting its gaskets, blades and motor.
Operational Mechanisms– The mechanisms through which it functions are also considered including the speed, cleaning process and maintenance cost.
If the blender passes this phase of testing, it is moved to an advanced phase. The incharge ensures that the blender processes smoothies matching Smoothie King's standards, and looks into the cost of ownership and its maintenance.
Vitamix's Quiet One has proved to be the most advanced blender that easily caters to the needs of the huge business. Let us dive into some of the features of this blender! Also, you can buy the Vitamix Quiet One Here.
Features-
Less Noise-
It is known as the Quiet One for a reason. Equipped with vibration dampening technology and a plastic enclosure for securing sound, its blending container produces less noise than other commercial blenders.
If you're looking for a blender that helps you in maintaining a comfortable environment for your customers as well as staff, then this is it!
Easy to Use-
The Quiet One blender by Vitamix comes with a 48oz Tritan pitcher-shaped container with accurate markings for making the perfectly measured smoothies. Its no-drip spout reduces wastage of product and makes it easy to clean.
It creates the smoothest frozen beverages and is preferred by many other restaurants, cafes and bars as well.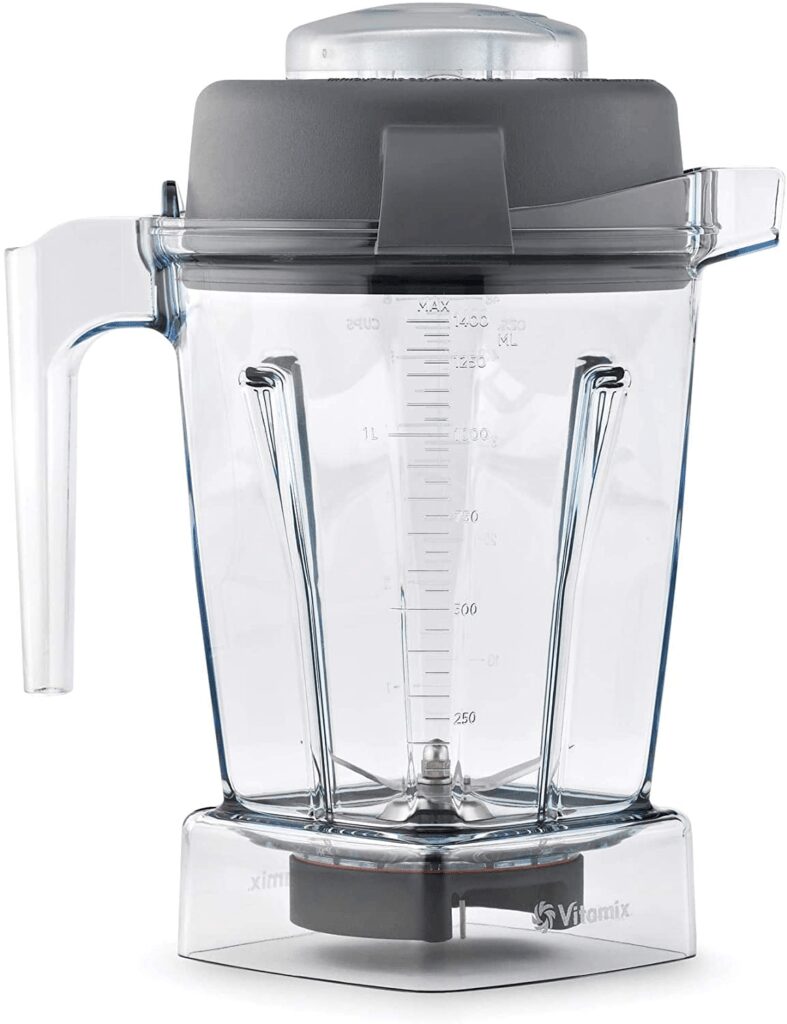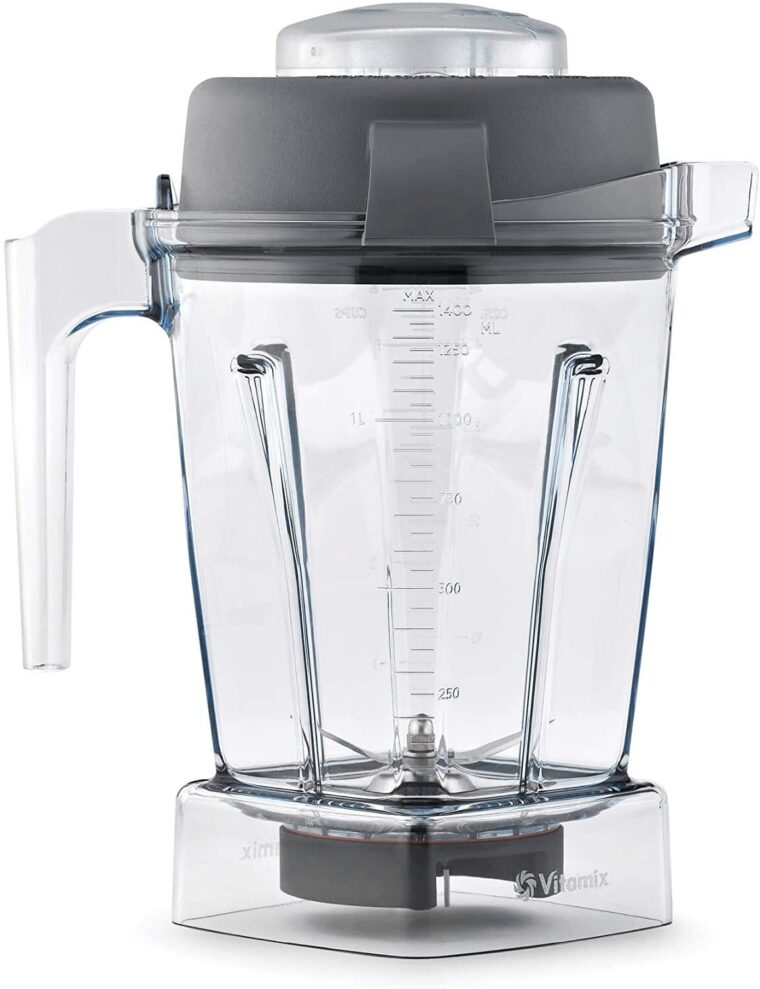 Versatility-
This unit can prepare any drink of your choice from smoothies, frappes, frozen drinks to gravies, sauces, spreads and nut butter. Its 3 HP motor cuts through the hardest ingredients swiftly. With this blender, you can enjoy the tastiest smoothies made with frozen fruits and vegetables, proteins, grains, nuts along with ice.
Control Panel and Program Options-
The Quiet One blender comes with six touch-control buttons along with 34 optimizations and 93 variable speeds. Hence, it proves to be the best blender for your cafe!
Warranty-
The powerful motor comes with a three-year component warranty with one year of labour. The blades and the container are backed by a one-year warranty each.
Pros-
Sleek and modern design
Less noisy than other blenders
Quality of the smoothies is commendable
Powerful 3HP motor
Easy to use and clean
Numerous control buttons and functions along with variable speeds
Cons-
Needs huge investment of money
Warranty provided is insufficient.
Final Thoughts-
Vitamix's Quiet One blender is a versatile, easy to use equipment that is specially known for its noise controlling property. It comes with a unique vibration dampening technology that reduces noise pollution at the workplace and maintains a comfortable environment for the employees as well as the customers.
With a six touch-button control panel, 93 variable speeds and 34 program functions, it gives numerous options to make the perfect smoothie. The operators need to be well trained to use these functions effectively.
You might assume it to be expensive but over time it proves to be worth the money. It is durable and cost-efficient.
Although the warranty is just for three years, it hasn't disappointed its past customers and hence used in all the branches of Smoothie King.