When we talk about beverages, we all love to enjoy them as soon as they are ready, hot and tasty, because if we consume it as soon as they are prepared they are at their best taste.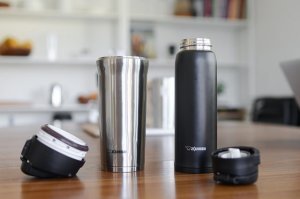 Due to the stress and work in every person's life, they can't get time to drink these beverages when they are freshly prepared because they don't have so much time. There are also times where we prepare cold beverages and they are also loved to drink when they are cold.
It becomes very important to keep your beverages hot on a cold winter day or to keep them cold on hot summer days when you are out working. Now you don't have to worry about this because now you will be able to get to consume your beverages as soon as they are prepared but the products that are offered by some companies might help you to keep these beverages at a consistent temperature during the day time.
The two best companies offering such products are Yeti and Thermos. Thermos is an old company in the market since 1904 and is well known by a lot of people. Yeti Rambler, on the other hand, is a newcomer in the market but still, it is 10 years old.
Today in this article I will try to give you the best comparison between the Yeti Rambler Bottle and Thermos Stainless King and tell you which will be the best choice for you and which provides the best value for the money.
Yeti Rambler
Yeti has been in the market for the past 10 years and undoubtedly it is very popular due to its products and the performance offered by them. Their products are packed with fresh new features at a good price.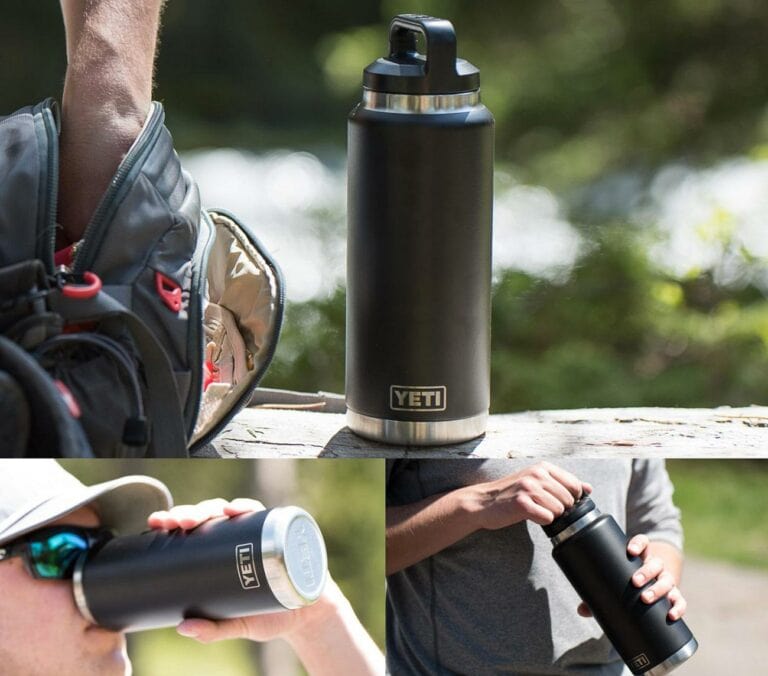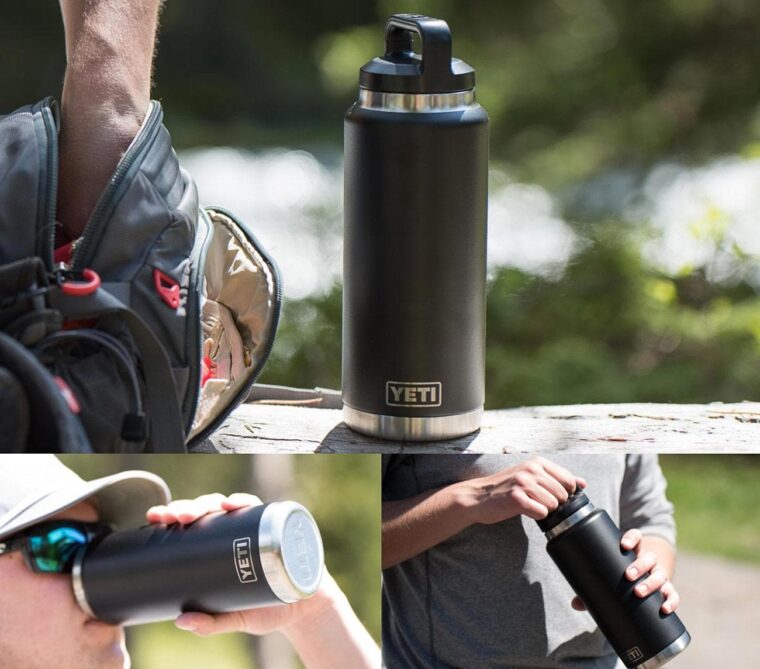 Talking about the Yeti Rambler, it has several models and today I am going to speak about the model which has a 36-ounce stainless steel bottle.
The material that is used to construct this bottle adds up to its strength as the bottle is very durable and strong enough to withstand extreme conditions. The bottle is constructed with stainless steel and it has an 18/8 gauge stainless steel bottle construction which adds up to its durability and this bottle will stay with you for a very long time and can easily withstand anything you throw at it.
The bottle is sealed with a vacuum and it also has a sturdy bottle cap which helps to keep the temperature of the drink consistent and the same as it was when it was poured in the Yeti Rambler.
The best thing about the bottle is even if you store extremely hot or cold beverages in the bottle the double-walled insulation can do the magic which allows you to hold the bottle without burning your hands. You won't even know how hot the beverage can be inside. Speaking of which, you will not have to worry about condensation because it has no sweaty design therefore the bottle won't get condensation and you can easily carry it.
If you frequently go outside and love to carry your drink with you the Yeti rambler will be the best choice for you. They are the first series of drinkware bottles that can fit in your hands easily and conveniently. They are perfect if you go on outdoor visits or adventure frequently.
If you are thinking to buy the 36-ounce Yeti Rambler Bottle, click on this link and check the price
https://www.amazon.com/dp/B072BVN7JB/?tag=lowcomkitpro00-20
Here are some of the Best features for the 36-ounce stainless steel bottle from Yeti Rambler
Yeti items come with a five-year warranty against a crafting defect or material defect, and this extends to the original owner.
It has a color of the Dura coat that is not susceptible to peeling, fading, and cracking.
On the outside, the extremely robust steel walls ensure that the container does not sweat.
The bottles come with a wide and durable heavy-duty cap that suits well for easy handling and transport.
It has a large mouth capable of fitting water filters and ice cubes. Besides, the "over the nose" technology provided by Yeti ensures that for fast and simple cleaning, you can clearly see the inside of the bottle.
There is an 18/8 stainless steel gauge that adds up to the durability of the product ensuring it lasts with you for a long time.
The volume of the bottle is good enough as the 36 oz rambler bottle ensures storing a significant amount of liquid.
Thermos Stainless Steel King
Thermos has been a very prominent company in the market with their offering of such reliable and performance packed products. They have been in the market since 1904 and they haven't missed any chance to make their customers happy.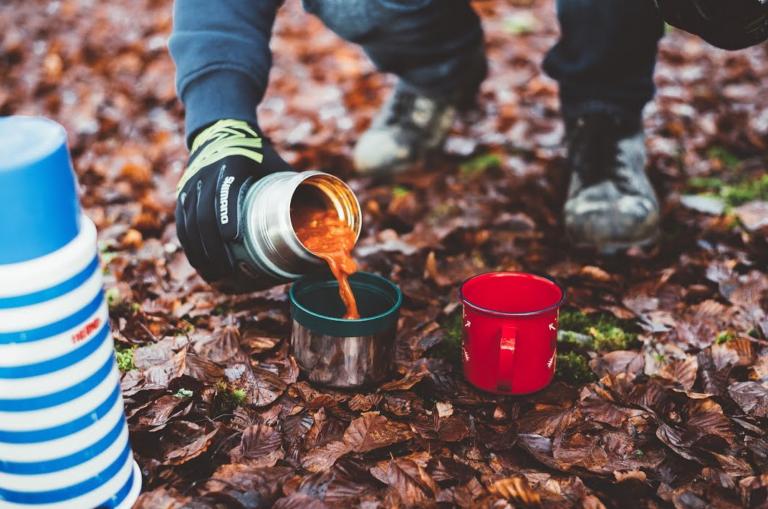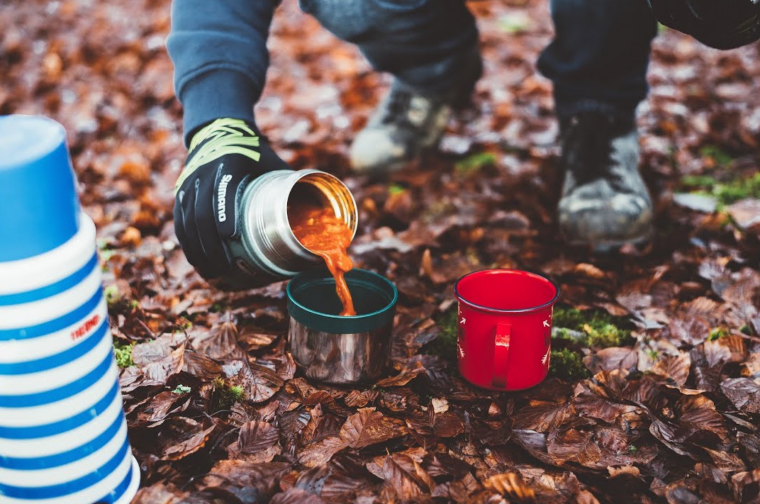 Thermos is the very first vacuum-sealed cup and has retained its credibility since the founding of the company. The products offered by Thermos have a 40-ounce capacity so this ensures a significant amount of storage which allows you to store a lot of your drinks so that you do not have to keep filling it. This gives you a good backup throughout the day.
The capacity of the bottle is large but it is still very portable and can be easily carried with you keeping in mind the comfort. The exterior of the thermos is designed using stainless steel which is durable enough that it can easily withstand anything thrown at it. It also has a double line vacuum insulation that helps to retain the top of the line temperature.
The product is packed with an insulated stainless steel cup that can be used to serve the drink and it makes drinking from the thermos very easy. The material used allows you to touch and hold the bottle even when extremely hot beverages are stored it is sweat-proof with cold ones.
This bottle utilizes the technology of vacuum insulation for temperature retention. It is undoubtedly an excellent option for storing hot and cold beverages. The capacity is good enough to store a good amount of your drinks that can be a good backup for the whole day. It has got a push-button locking lid which helps in enhancing the operations very comfortably.
The bottle is designed with double vacuum insulated walls for keeping the temperature of the beverages consistent. It can keep liquids hot or cool for 24 hours. The exterior and interiors are designed using stainless steel which ensures that you can hold it when the drink is extremely hot and it doesn't sweat when the drink is cold enough.
If you are thinking to buy the 40-ounce Thermos Stainless Steel King, click on this link and check the price
https://www.amazon.in/dp/B01DZQT3IU?tag=lowcomkitpro00-20
Lets quickly compare and find out which stands tall in each of the respective fields
Looks
The Yeti Rambler is polished beautifully and it looks very attractive in the daytime with sunlight. It glistens in the sunlight. The material used is also fingerprint resistance. It can easily develop scratches due to stainless steel which easily develops scratches and smudges when over a long period.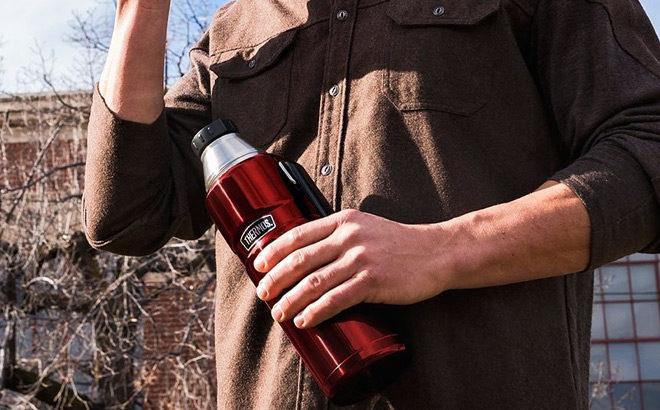 The thermos stainless steel king is designed in a lot of color variance. The design is extremely attractive and you will get a good feeling while holding it in your hand. The slender design also provides a look that is very satisfactory to the eyes.
It becomes very difficult to decide over the aesthetics because it becomes a very subjective test. Both of these products are good looking along with some eye-catching abilities.
It's a tie when we talk about the appearance. If you ask me which one to choose I would recommend the Yeti but the stainless steel gets scratched easily.
Construction
Both of these products are constructed well and they are very durable. They can withstand anything thrown at them and they are strong to last with you for a very long time. The Thermos is designed in such a way that it is a little slimmer and also taller than the Yeti. The yeti rambler is very stable and it is good in comparison with the Thermos when it is about stability. It is also capable to take more of a beating than the Thermos.
So the Yeti Rambler stands tall in the Construction factor.
Temperature retention
Taling of the temperature factor both the products do extremely well.
For more than 24 hours, the Yeti is capable of preventing your ice from melting and it can easily hold your drinks cold even the next day from storing. For around the same amount of time, the thermos will keep your drink cold, but the Rambler in this department just narrowly beats out the Stainless King.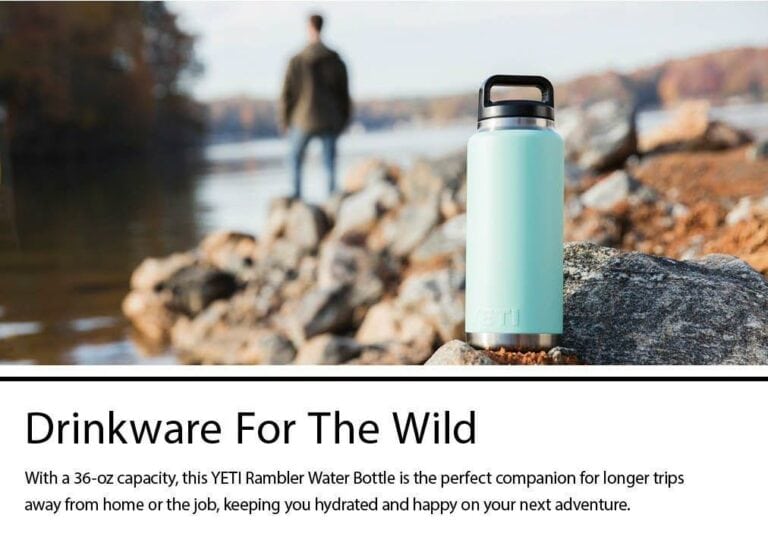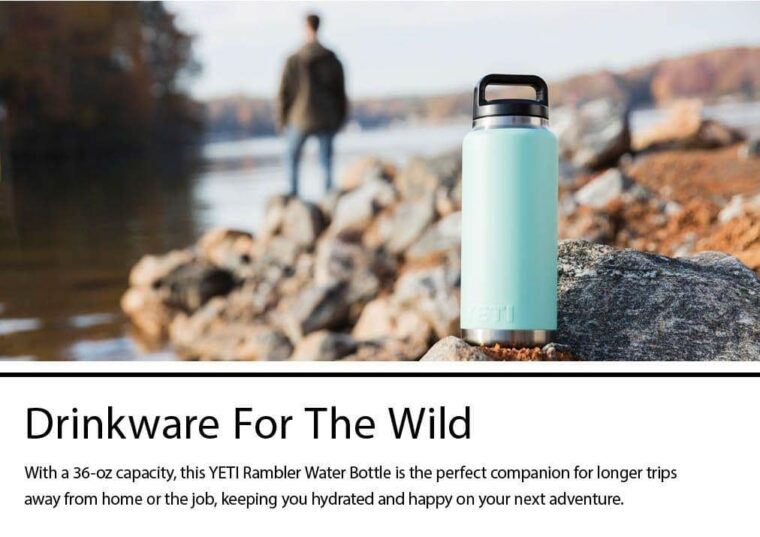 When we talk about the hot drinks they can easily be kept hot for 4-5 hours but after 4-5 hours they begin to start cooling off. The Thermos is designed in such a way and it says that you can keep your coffee hot for up to 12 hours, but in fact, your coffee will start cooling off quickly after 4 to 5 hours.
The temperature retention factor goes to Yeti Rambler
Ease of use
Talking about the comfort and ease of use you can rely upon the thermos as it is a bit easier and convenient to use. The thermos is slimmer than Yeti and easy to carry. It is also backed with a serving cup that the Yeti lacks, the opening of the Yeti Rambler is large which makes it less convenient to drink and more prone to spoilage while drinking. Thermos, in contrast, is much easier to drink.
The ease of use factor goes to Thermos without any doubts.
Price
Yeti is a very famous company and known for its high-quality products but when it comes to price they are also high along with the quality. They are tagged with a high price and this is one major drawback.
You won't regret anything you purchase from this company but you will have to pay a high price. Thermos the other hand offers budget-friendly products and you can rely upon its quality too.
The Thermos Stainless King is a commodity that has more included in the cup, delivers identical performance, and comes at a slightly less costly price than the Yeti Rambler does.
The price factor goes to Thermos.
Conclusion
Both of these products are backed with excellent performance and you cannot go wrong if you buy any of these. They are very good at what they do and are very similar when compared.
My personal favorite from them is the Yeti Rambler and anything which is offered by Yeti is reliable. If you do not want to spend more and if the price tag does not justify you then the answer is pretty clear for you.
If you do not mind spending more then I would recommend going with the Yeti Rambler.