October is Breast Cancer Awareness Month. This topic is very near and dear to me because my mom and mother-in-law are breast cancer survivors.
One in eight women in the U.S. will be diagnosed with breast cancer and is the second leading cause of death among women. With statics like that, taking the time to create an early detection plan is well worth it. You can even download an app for your phone to help keep you on track, so you have no excuse.
I was thrilled when I was asked to participate in Cooking for a Cure. To help raise breast cancer awareness and hope throughout the blogging world this October, 26 bloggers have created beautiful pink recipes.
Click through to see all of the recipes including my vanilla berry cocktail!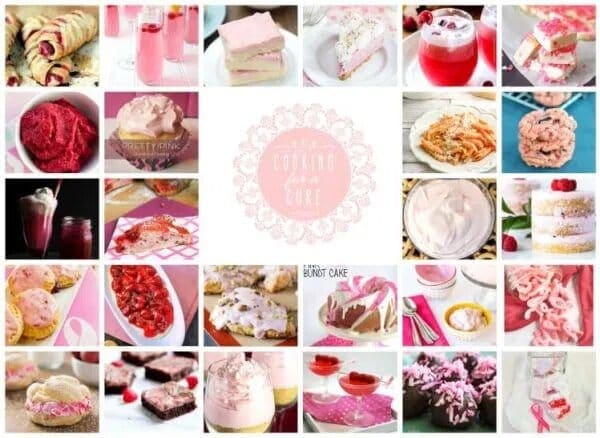 Strawberries & Cream Pastries by Domestic Superhero / Drink Pink Mocktail by Love Bakes Good Cakes / Strawberry Frosted Sugar Cookie Bars by Like Mother, Like Daughter / No Bake Raspberry Cheesecake by Sugar & Soul / Cranberry Raspberry Punch by Carlsbad Cravings / Pink Rock Candy Fudge by Kleinworth & Co. / Raspberry Sorbet by Food, Folks, Fun / Pretty Pink Chambord Frosting by Who Needs A Cape? / Lightened up Pink Vodka Sauce by A Dish of Daily Life / Strawberry Oreo Cake Mix Cookies by Just Us Four / Prickly Pear Soda Floats by Club Narwhal / Cherry Pie Scones by The Bitter Side of Sweet / Pink Fluff Dip by Mamal Diane / Pretty Pink Raspberry Vanilla Mini Cakes by Liv for Cake / Pink Pop Tarts by Life Currents / Strawberry Cheesecake Dip by The Love Nerds / Glazed Cherry Buttermilk Scones by Tastes of Lizzy T / Raspberry Vanilla Pink Ombre Bundt Cake by Cookie Dough and Oven Mitt / Berry Bliss by 365(ish) Days of Pinterest / Meringue Cookies by Mamma Loves Food / Cream Puffs with Strawberry Filling by Cooking on the Front Burner / Raspberry Cheesecake Brownies by Culinary Couture / No Bake Pink Lemonade Cheesecake Parfaits by Homemade Hooplah / Vanilla Berry Cocktail by Twin Stripe / Snowball Truffles by House of Yumm / Turkish Delight by With a Blast.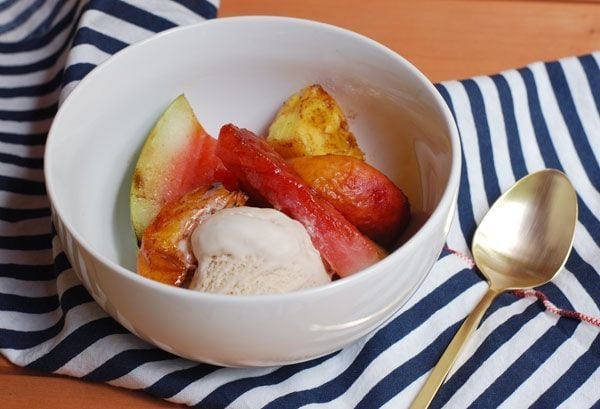 I'm a huge fan of light and fruity cocktails that are easy to make. This bright pink vanilla berry cocktail has very few ingredients and will come together in just a few minutes. Bonus points if you grab some pink ribbon and make breast cancer awareness cocktail skewers.
Cooking for a Cure: Vanilla Berry Cockail
Ingredients
5 raspberries plus more for garnish
1.5 oz vanilla vodka
Ice
A splash of raspberry seltzer like Spindrift
Instructions
Muddle the raspberries in a cocktail shaker. Fill the shaker with ice and add vanilla vodka. Shake until ingredients are well combined.
Strain the drink into a cocktail glass and fill the rest of the glass with raspberry seltzer.
Garnish with more berries and enjoy.
Early detection is key when it comes to breast cancer. I have downloaded the iPhone app to help me be proactive about my health. I challenge all of you to download an app for your iPhone or Android so you can create a personalized early detection plan too.
I hope all of you have a wonderful weekend! I'm so excited to celebrate my brother and Jenn's wedding this weekend! Follow along on Instagram for a sneak peek.