If you're passionate about food then you'll want to experience as many different types of food as possible. While you can sample many culinary delights without leaving your home, it's worth looking at culinary tourism.
This is an increasingly popular trend and one that every foodie should try at least once. The aim isn't just to visit countries that offer the best culinary delights, it's to learn how to make them yourself.
Italy is probably the best destination in the world for culinary tourism. Their food is known across the globe. It's full of passion and flavor, just like the people.All you need to do is find the best cooking classes in Italy and book your visit.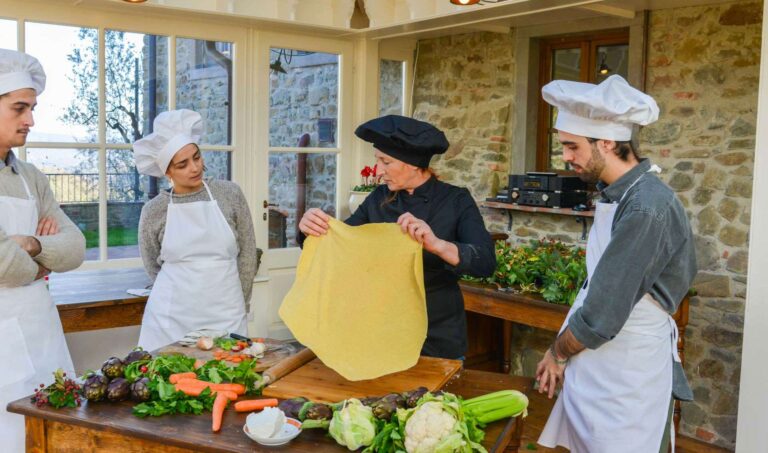 Of course, each area of Italy has its own speciality dishes. A little research beforehand will help you choose the right Italian cooking classes.
My personal preference is around Florence in Tuscany. The countryside is fantastic, the people are friendly, and the food is magnificent. Check out https://tuscany-cooking-class.com/cookery-classes-in-italy.
If you're still not convinced, then consider the following advantages of Italian cooking classes.
The Food Is Fantastic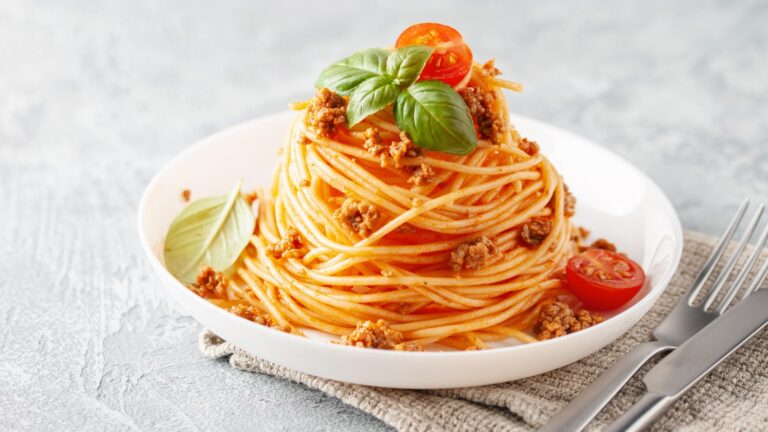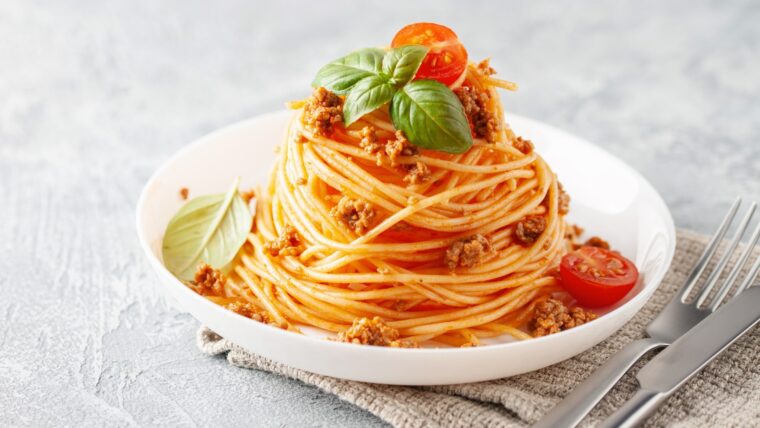 There is little doubt that Italian food is some of the best in the world. However, you don't know how great Italian food can taste until you've been to an authentic cooking class.
Everything you make and eat will be made with the finest and freshest local ingredients. The difference it makes to the flavor will astound you.
Most cooking courses let you be a part of the buying process, allowing you to appreciate how to choose the best ingredients and create a unique and delicious flavor.
You'll Discover Authentic Recipes
Some of Italy's most famous dishes are known across the globe. For example, lasagna and polenta. However, when you visit a cooking class in Italy, you'll gain access to the local recipes.
These are the ones which have been handed down from generation to generation. These recipes will likely stimulate your taste buds. You're also unlikely to find them in your standard Italian restaurant.
Learning authentic local recipes will help you to appreciate the passion that goes into each creation.
Learn About The History Of Italian Food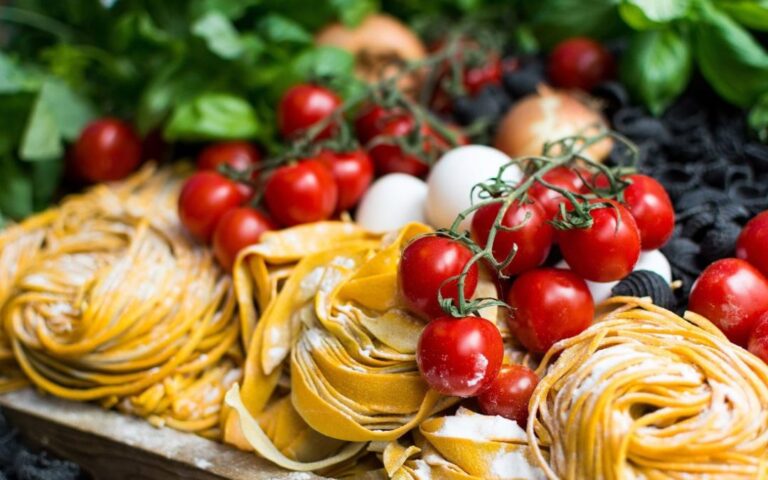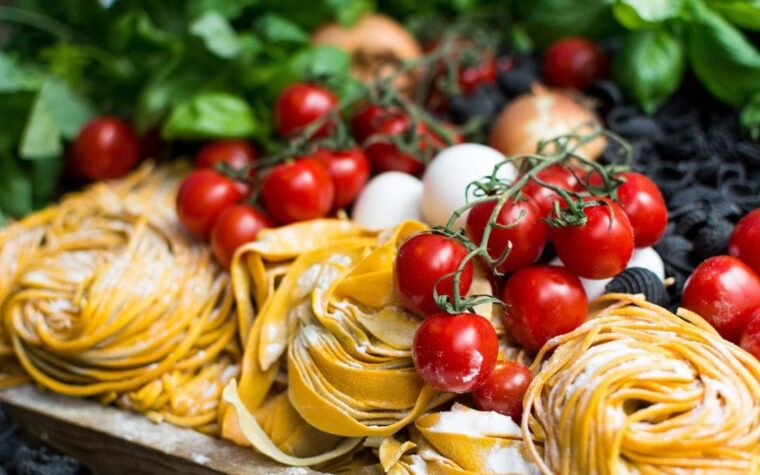 Italian cuisine, like so many, has developed over hundreds of years. In fact, the origins of some of the dishes still around today can be traced back as far as the 4th Century BC!
In those days, with little other forms of entertainment, food and the associated culture were considered very important.
The country may have changed a lot since then, but cooking has remained an essential part of the culture.
Since Roman times each region developed their own culinary traditions. These are still evident today. That's why you'll find different specialities in different regions. Tuscany has a particularly rich culinary heritage, making it a desirable destination for foodies. You'll find out all about the history of their food and why various recipes came into existence.
Make New Friends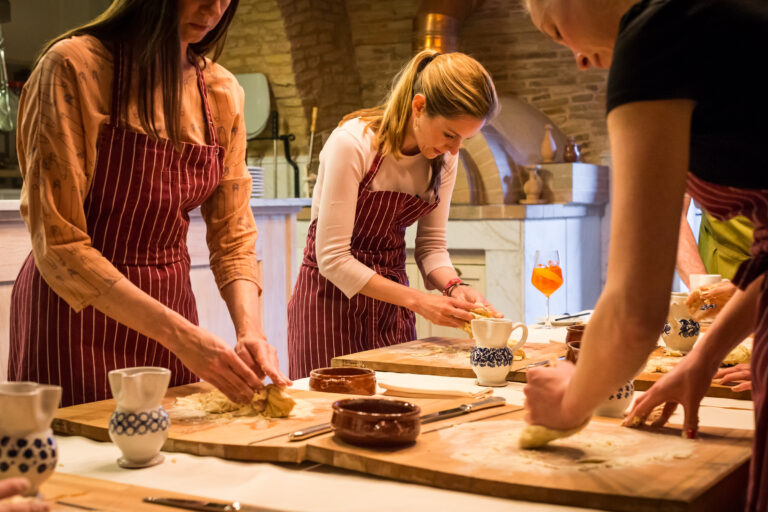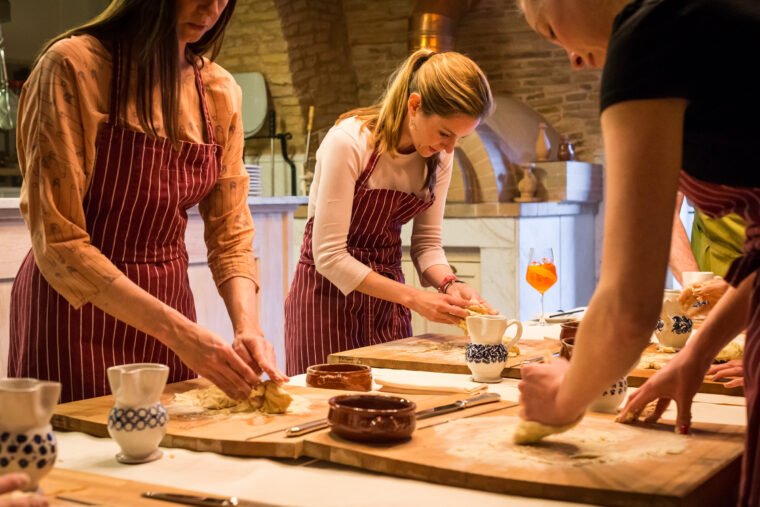 Booking a cooking class in Italy means you want to learn more about cooking and how to create some of the most famous dishes in the world. You won't be alone!
The class will be full of like-minded people. It's a fantastic opportunity to make new friends and exchange stories.
The mix of people will help the class to be a unique experience and create unforgettable memories.
Don't forget, even if you're a little nervous around new people, you'll be doing something you love.
That, and the relaxing atmosphere make the best cooking classes in Italy a surprisingly relaxing experience. You can make friends to help create memories or new friends which will last a lifetime!
Explore A New Destination
Attending a cooking class doesn't mean you'll spend all your time in the kitchen. Alongside visiting the local farmers market, you'll be able to explore the surrounding area.
Your hosts will have tips for you, helping you find the places that most tourists don't know about. If you're simply taking a class you'll have plenty of time on your vacation to discover the delights that Italy has to offer.
For example, while in Tuscany you should take the time to go up and down the rolling hills. There are numerous beautiful and largely unknown hilltop towns.
Best of all, because they are lesser-known destinations, the people are genuine, welcoming, and will ensure you have a memorable experience.
Gain Fantastic Menu Ideas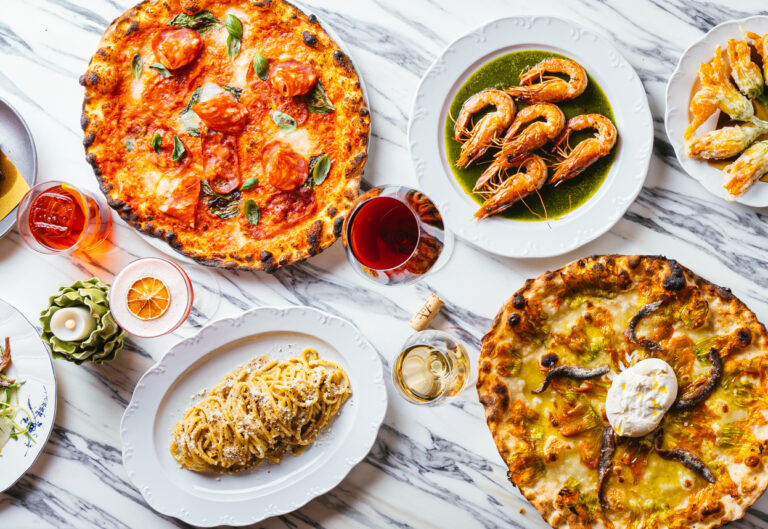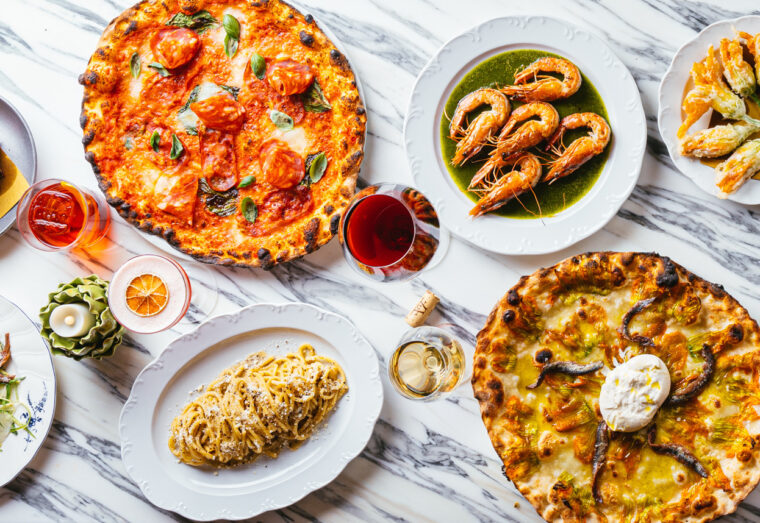 A cooking class, or even better, a cooking course, will allow you to discover a host of traditional Italian recipes. You can incorporate these in future menus, allowing you to host the best dinner parties.
However, the class will also teach you to appreciate how various herbs and spices can transform the simplest of dishes. You'll understand how you can transform your recipes at home. Best of all, it doesn't take a lot of effort.
You'll want to invite friends and family around as soon as you get home, to share with them your newfound knowledge and skills.
It's Fun
Attending a cooking class should be fun! Yes, you're effectively returning to the classroom, but this is on your terms.
If you have a passion for cooking and are open to new experiences, you're certain to love cooking classes.
Best of all, when you've finished preparing food, you get to enjoy it with a glass or two of wine. That's certain to help you unwind and make some new friends.
Summing Up
Booking a cooking class in Italy is simple, surprisingly fun, and educational. You're certain to create memories that will last a lifetime.
However, an Italian cooking class or course offers more than new recipes and culinary skills. It's a fantastic opportunity to immerse yourself in Italian culture, get away from the tourist trade, and connect with local people.
All you have to do is book your course and turn up. It's virtually impossible not to enjoy the experience.