Although we are used to the constant rush and fast life, the past year has slowed us down a little bit. In the past, you didn't have time to prepare your favorite dish and enjoy it. You would mostly eat unhealthy food in the run to work, which brings with it numerous consequences for health. This is no longer the case today. Although the reason you spend more time at home is quite harsh, it can certainly have positive aspects to your life's organization.
Do you consider cooking as an art or are you more into going to a restaurant and avoiding this necessary process? If you like to spend time preparing your favorite dish, then you know how important it is to choose the right spices, set the right temperature and have good culinary utensils. It's always nice to make your loved ones happy with one good, tasty dish. They say that food brings you happiness, there is probably a lot of truth in this statement.
Well, why not spend at least one day watching TV cooking top shows and learning culinary secrets and skills? Today you can do it very simply by typing on the streaming search engine one of your favorite Chefs and start your home show! If you are new to this field, below we will give you the 5 best cooking shows you can stream in 2023 to help you choose the right kitchen Chef! Well, let's go!
1. The Chef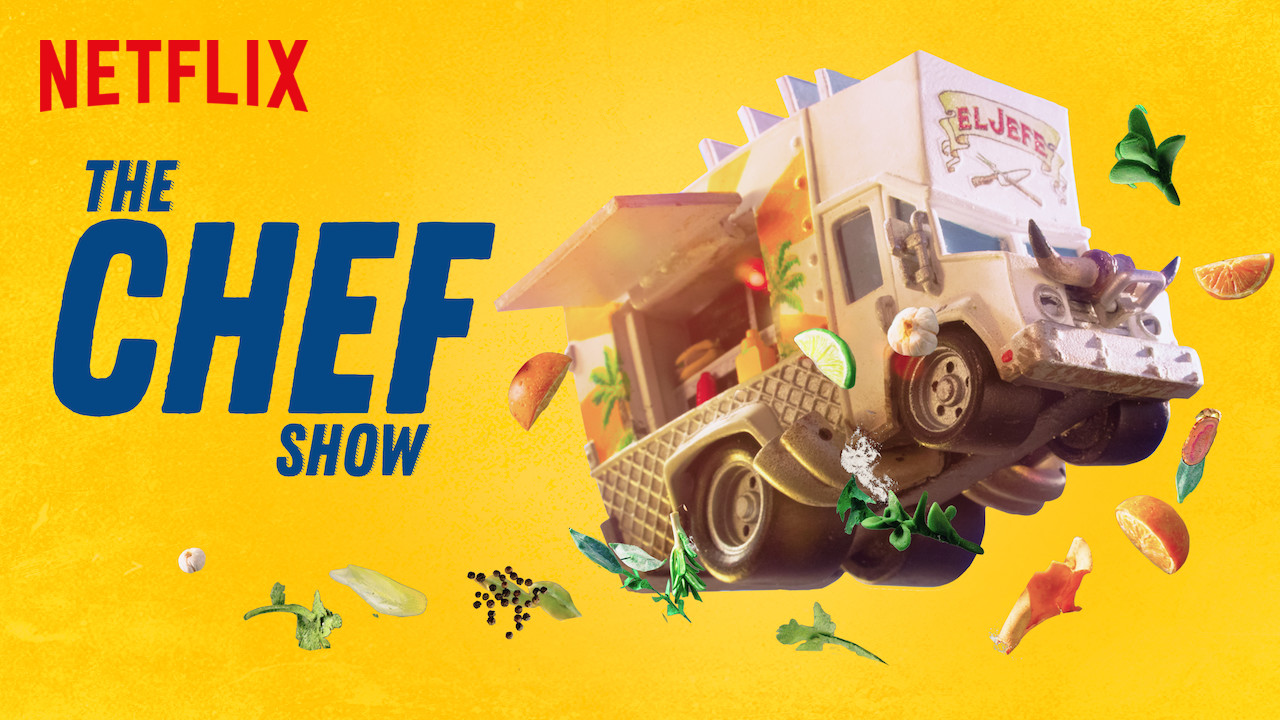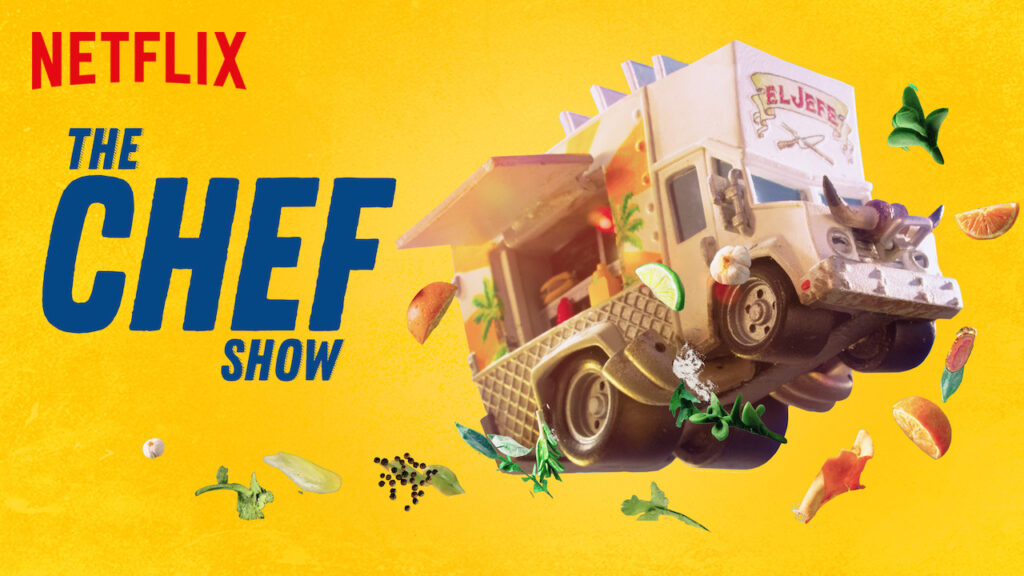 Right at the beginning, just its title tells us what kind of show it is and what we can expect from it. In fact, the show is based on the film Chef and the initiator of the whole idea is Roy Choi, who also had a role in the film of the same title. Because of the love for this film, as well as the great friendships that accompanied the shooting, this Korean American actor and chef had a great idea that he put into action, and you can be his companions. The unusual idea of a mobile gourmet truck is phenomenal.
Actually, the truck travels through various parts of the USA and gets acquainted with the dishes that are characteristic of the place where they are located. In this way you can learn new, very tempting recipes and experiments of various people and areas. In this show you will have the opportunity to learn how to prepare many types of dishes, from steaks to sweet desserts. An interesting detail is that Hollywood celebrities are often guests on the show, so watching this show will be more interesting day by day.
2. Hell's Kitchen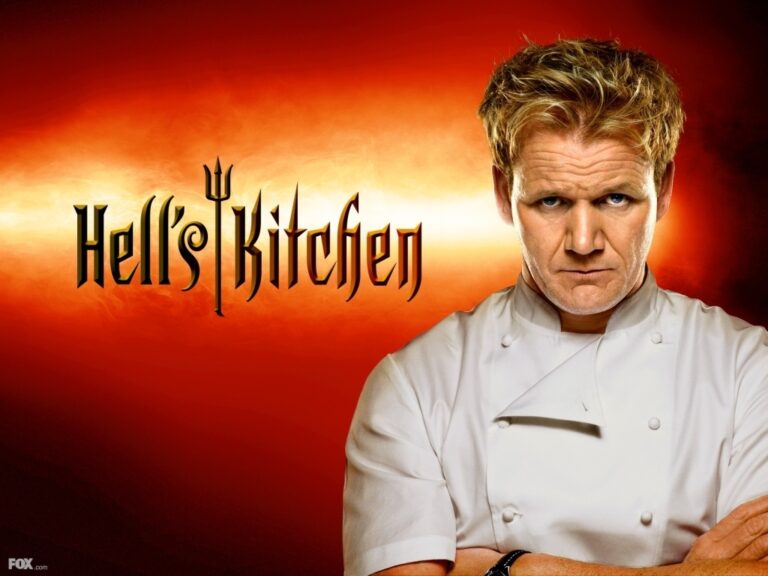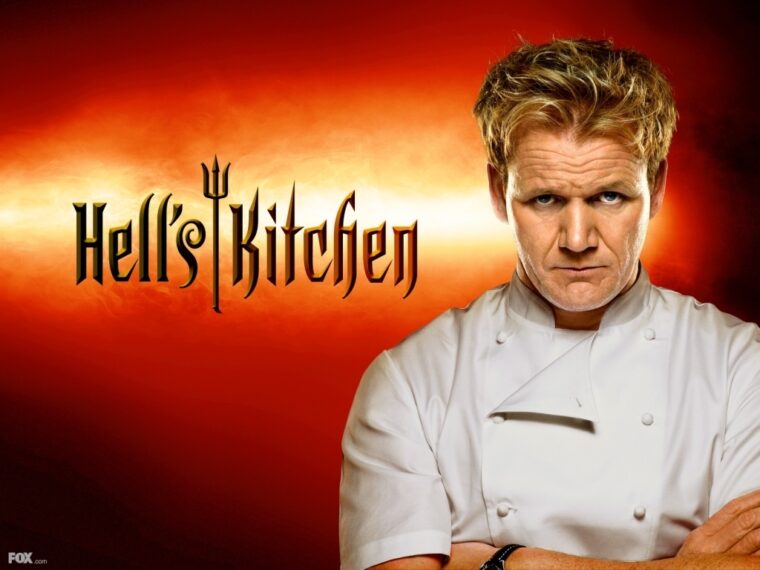 To all of you who have been in the culinary world for a long time, the name Gordon Ramsay is very familiar to you, isn't it? For many years, this master has had great achievements in the kitchen as well as many audiences near small TV screens. This show is definitely worth your attention if you want to master new techniques and collect numerous culinary ideas. In fact, this show is educational and fun because Gordon gives new chefs a chance to try their hand at this industry and competition.
They have difficult challenges to face and to respond to. Future chefs work in the restaurant, preparing food for guests and facing Ramsey's criticism. An exciting and instructive story, worth your time.
3. Chopped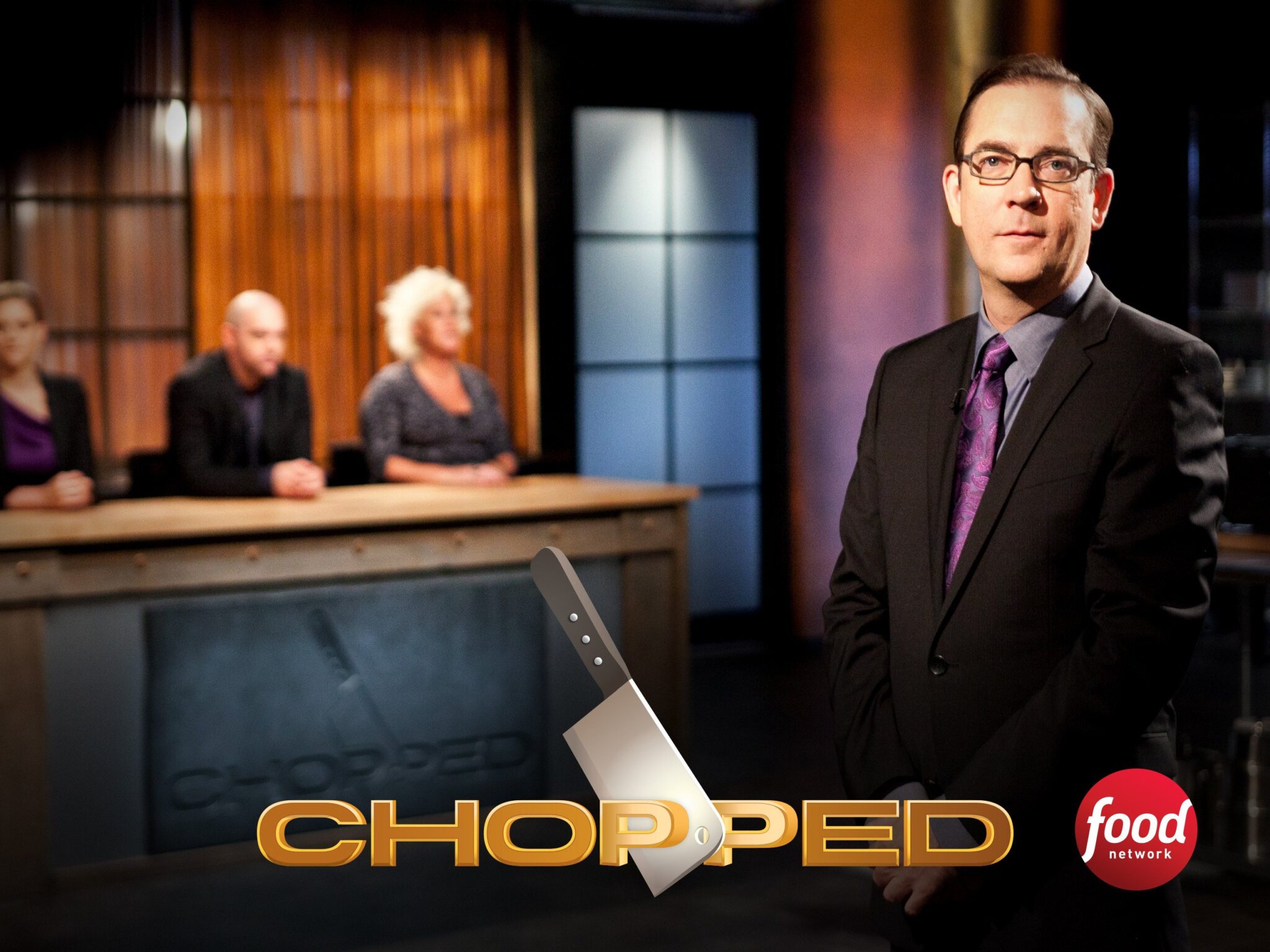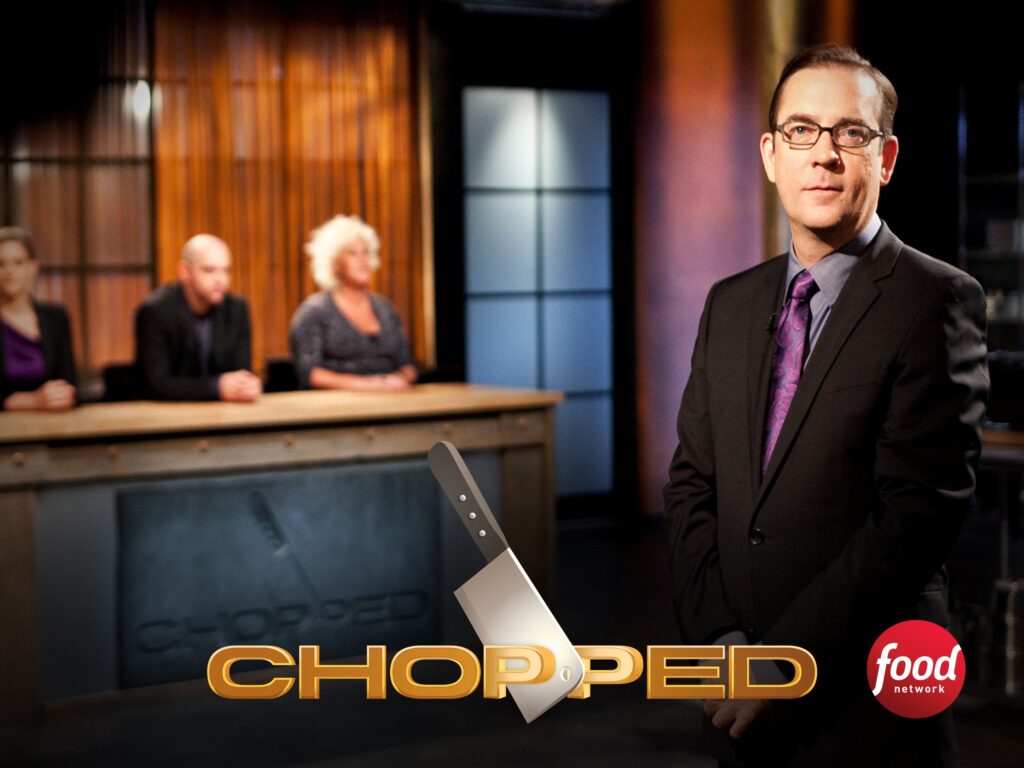 Another in a series of competitive and educational series is the hit TV show Chopped. The show has been running for more than a decade, which speaks to its success. The competition includes experienced or less experienced chefs who are trying to reach the main goal, which is victory, reputation and an incredible 10,000 US dollars. The show is completely unpredictable both for you viewers and for the participants of the competition. During the show, the chefs prepare a variety of food, from simple sandwiches, to seafood through juicy desserts.
So with their help, you can find the ingredients in a nearby market and write down the recipe of the one you think is noteworthy. The trick is that in each round of the competition, the judges, the excellent chefs of the kitchen, choose the key ingredients that the dish must contain. Based on these ingredients, chefs must use their creativity and cooking skills to create masterpieces that will amaze the judges. This is one of those shows that we would like to last longer.
4. The French Chef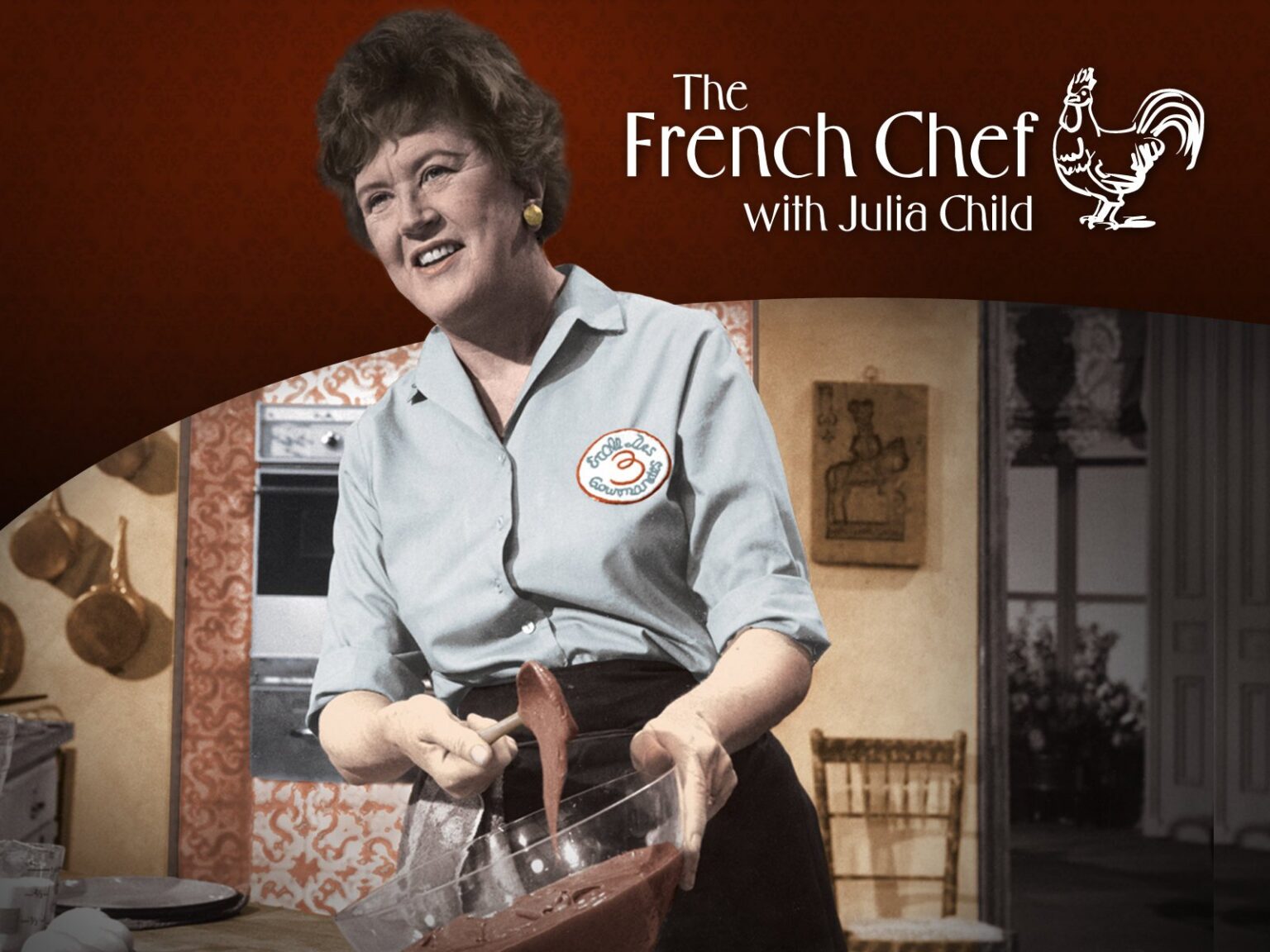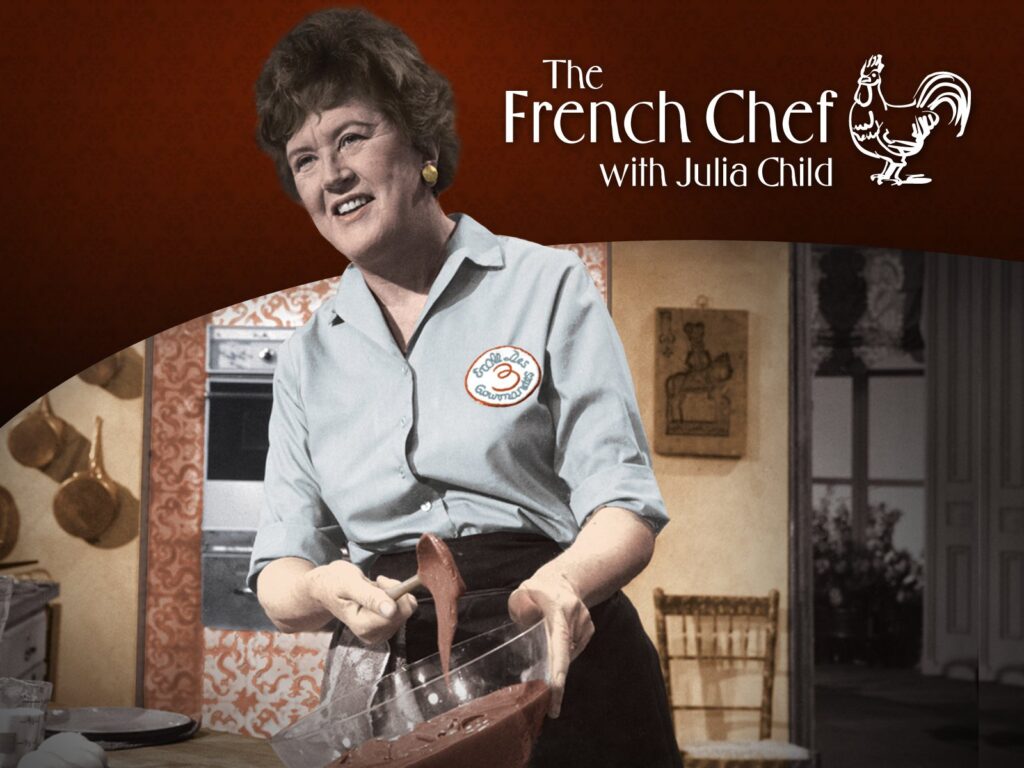 If you are fed up with modern cuisine and frequent dishes on the menu, then the TV show The French Chef is your ideal choice. The host of the show, who is also a top chef and teacher, is Julia Child. She is considered a pioneer or initiator of these types of shows. The beginning of filming is related to the period 1963-1973. Much of the recording was done live on cassettes, so you can conclude that this show is also in black and white. Julia will introduce you to French cuisine, which has a world-renowned reputation. The ease of preparation of these dishes and the delicious ingredients of each of them will leave you speechless.
5. Ugly Delicious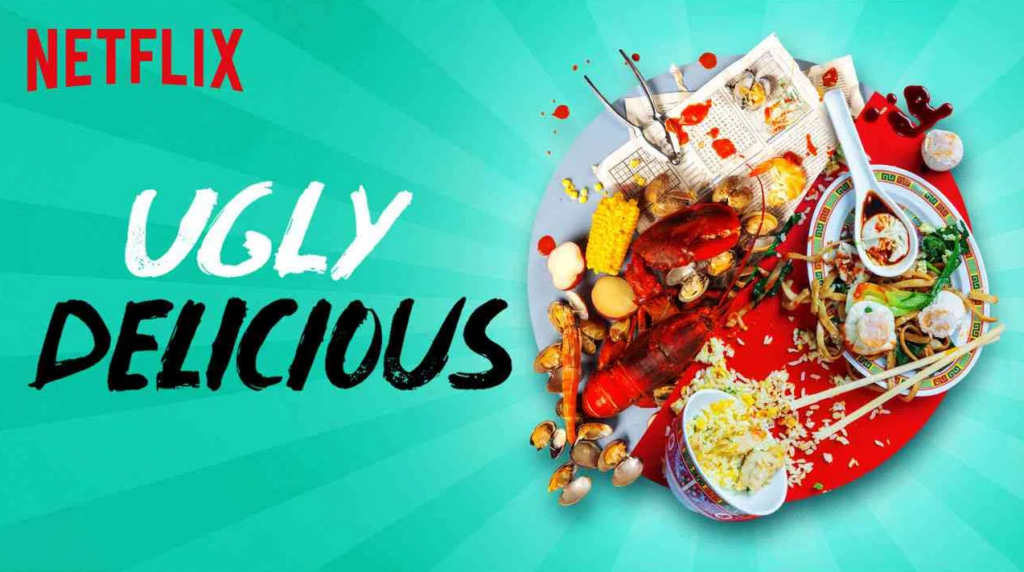 At first glance, people would say "what a bad name for a food show." However, the fight against prejudice is exactly the goal of this show. The host of the show is David Chang, who will guide you through an unusual culinary journey. Often because of the look of a dish or where it comes from, we refuse to try the dish, right? Thanks to this show, Chang tries to shatter our unfounded opinion and allow us to look at things from a different angle. He explores good foreign food, makes dishes from different cultures around the world. It combines the incompatible, connects spices, flavors and, most importantly, there is not the slightest fear of embarking on a new venture. Importing food from other countries, a combination of different cultures, ways of preparing food, will brighten your day and maybe make you start something new, who knows.
We hope you no longer have a dilemma of what to prepare for lunch today. With these and many other TV shows about the kitchen that you can easily reach with The Vore, you will have a lot of new ideas on how to prepare meals for you and your family. Follow these shows, educate yourself and maybe tomorrow we will watch you in one of the culinary shows of the competitive spirit!