While kitchen design focuses primarily on functionality and aesthetics, a key area that often gets overlooked until the last minute is lighting – both artificial and natural, there can be no denying that the kitchen is very much the heart of the house, which means that it is used constantly from early morning, throughout the day, and into the evening.
For this reason, it is essential to understand the trajectory of the daylight over the course of the day and how it affects certain 'stations' in the kitchen so that you can more effectively plan out where to optimize the use of the natural light, and how you can improve dark spots with task lighting. Finally, the kitchen is also a place for gathering and entertaining in the evenings, so ambient lighting also needs to be considered.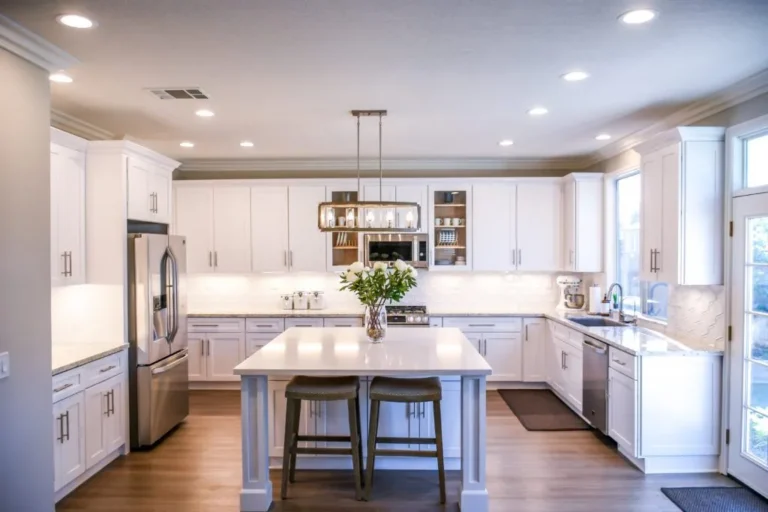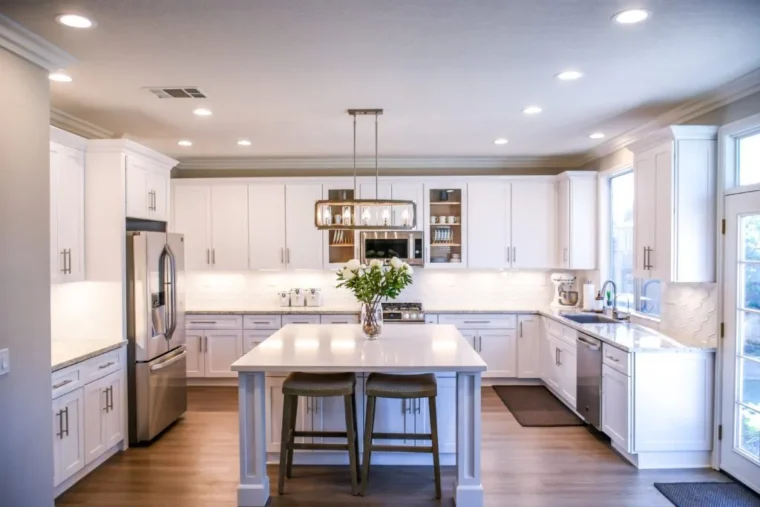 Embracing Natural Light
Whether grey and overcast or bright and sunny, good design will embrace the natural light and use it to maximum effect, the most important aspect of embracing natural light is the spread of windows, doors, and roof lights, reflecting the trajectory of the day. Cleverly designed modern renovations and extensions can increase how much light enters the room. UPVC doors and windows (click here to learn more) are great in kitchens as they are easy to wipe down and keep clean and come in a wide variety of styles and colors. Roof lights, or roof lanterns, can literally flood a kitchen with light all day long, no matter how grim the weather.
But no matter how much natural lighting you have, you need to take a separate examination of the different 'stations' in the kitchen and, if necessary, create a 'task lighting' plan to ensure that you can see what you are doing.
A Beautiful but Functioning Kitchen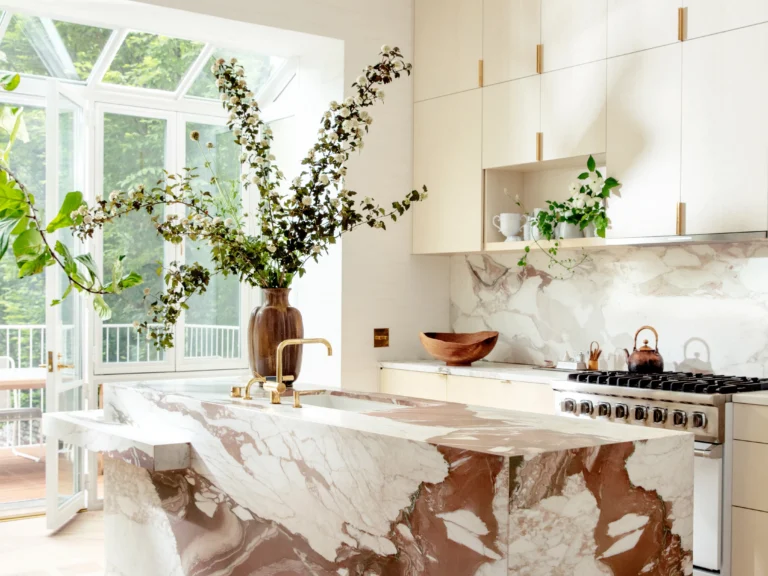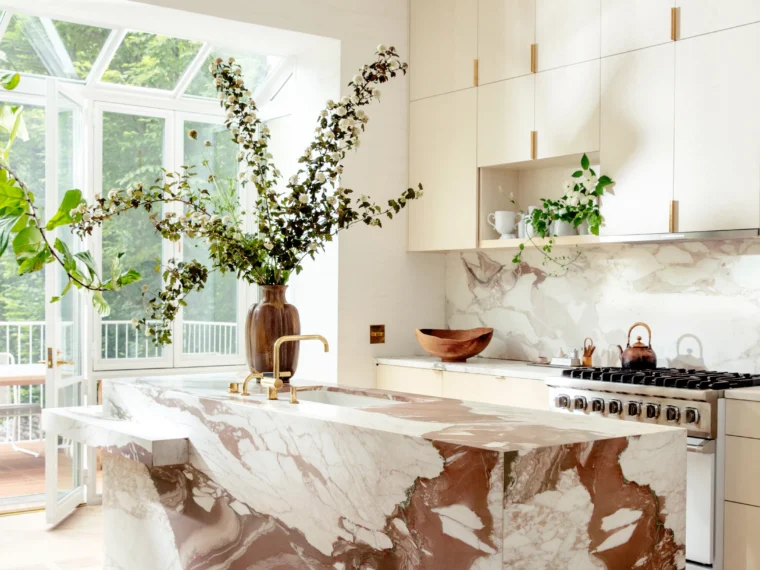 There's no escaping the fact that natural light is a valuable asset; however, it can't completely replace the need for artificial light. This is especially true during the nighttime and darker times of the year. With the right combination of natural and artificial light, your kitchen will have the capacity to seamlessly transition from a daytime hangout spot to a nighttime unwinding space. Lighting plays a huge role in maintaining simultaneous functionality and visual appeal, whether the sun is rising or setting.
Whether you are researching recipes, chopping vegetables, or standing at the hob gently coaxing a dish into being, being able to see what you are doing is a pretty fundamental necessity. Under cabinet LED lighting can illuminate the darkest area, allowing you to maximize the use of even the darkest areas of the kitchen. Equally, if you have a central unit, such as an island or breakfast bar, pendant lighting offers you the opportunity to inject some decorative yet practical element into the lighting protocol.
Go Bold and Beautiful
Lighting can make or break a kitchen design. If you get it wrong, then you have a kitchen that is not functional and is constantly jarring. Get it right, and you won't even notice the lighting. But it can also be an opportunity to display your personality. If choosing pendant lighting for a kitchen island, this gives you a chance to go bold and beautiful with some of the stunning chandeliers and pendants that are currently available.
Incorporating the 'Green' Route
Environmental and cost awareness are at the forefront of priorities more so than ever before. Therefore, at every stage of the design process, you need to take into account the energy efficiency of the lighting you are installing. LED lighting is the best and most popular choice for kitchen lighting – not only does it have a low-cost low energy consumption, but they produce good clear lighting at low temperatures, which is essential if your kitchen is actually used for cooking! Inefficient lighting can get hot quickly, which means that not only are you throwing your money down the energy drain and adding to the carbon footprint, but you'll be sweating while you're doing it. Clever use of LED will enable you to see what you're doing while working in your kitchen without breaking a sweat or the bank!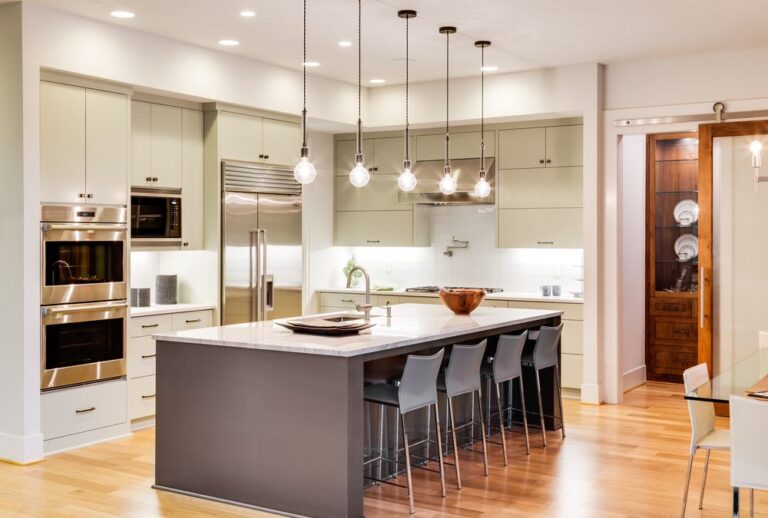 Conclusion
All in all, good lighting has its place in any successful kitchen design. The combination of artificial and natural lighting can make for a beautifully designed kitchen that is inviting, functional, and aesthetically pleasing. As a result, the overall appeal of your home can be enhanced, which is the end goal of any kitchen redesign. The incorporation of well-placed windows, roof lights, and doors are all essential features of a warm and welcoming ambiance. Despite this, this isn't something that's easily achieved, as strategic placing is essential for function and efficiency.
That said, a kitchen needs to be much more than just functional. In fact, the kitchen is arguably the most important room for showcasing the taste and style of the homeowner. Whether you opt for extravagant chandeliers or attention-grabbing pendant lights, kitchen lighting can soon become statement pieces. Such statement pieces are responsible for elevating the kitchen design to another level. What's more, with energy efficiency and sustainability in mind, contributing to a greener environment and lowering energy bills becomes much easier, too. Comfortable illumination doesn't have to rack up your energy bills, nor does it have to exacerbate the climate crisis. In many ways, LED lighting is the answer to an energy-efficient, well-lit kitchen.
To conclude, lighting can't simply be an afterthought in kitchen design. It needs to be considered right at the beginning of the process and considered with every design decision that's made. In fact, well-considered lighting choices give the kitchen the capacity to shine as the heart of the home. So, whether you're in the middle of a kitchen renovation or you're about to design a whole new one from scratch, make certain that lighting sits at the forefront of your priorities. Just remember that lighting can make or break the overarching look and feel of your entire culinary, dining, and entertaining haven.