If you are a messy person like me, or you have a friend who is prone to leaving food and drink stains on your furniture, then this text is for you. So if you are a perfectionist by nature and do not want to have any damage to the surfaces in the home, stay with us until the very end and be ready to take notes, because we have a solution for this problem that you can very quickly, easily and without investing huge sums of money to solve.
I am not a perfectionist by nature, I am a rather careless person, but sometimes I feel sorry when I destroy part of the furniture in my home because of my negligence. So I decided that what I needed to do was learn how to do it right. And the solution to the problem was pretty obvious. I have a friend who has been using tablemats and coasters since we met, and I can tell you for sure that they are one of the best discoveries for protecting the surfaces of the home. Her home just shines, and this was one of the reasons I wanted to do a test and get started using these products. The test included coasters and tablemats that were made of different materials and I used them on different surfaces in the kitchen and the whole house in general. The results, in the end, were astonishing, and I'm too thankful to my friend for giving me the idea to use them. In addition, I will present to you the results of my little research that, if we are realistic, will change my life for the better.
Solution for water circles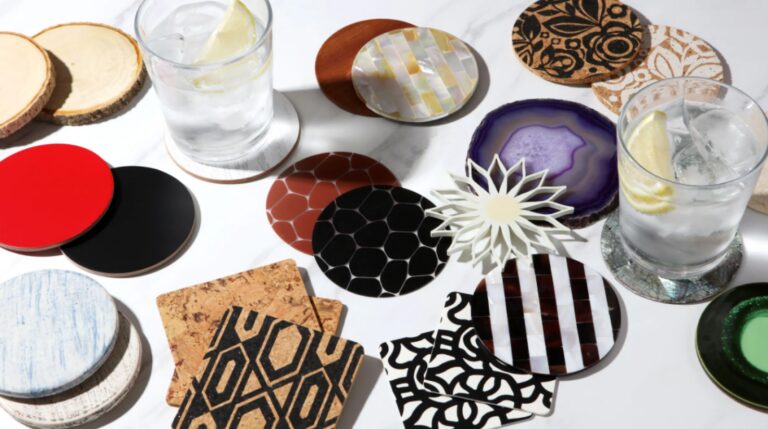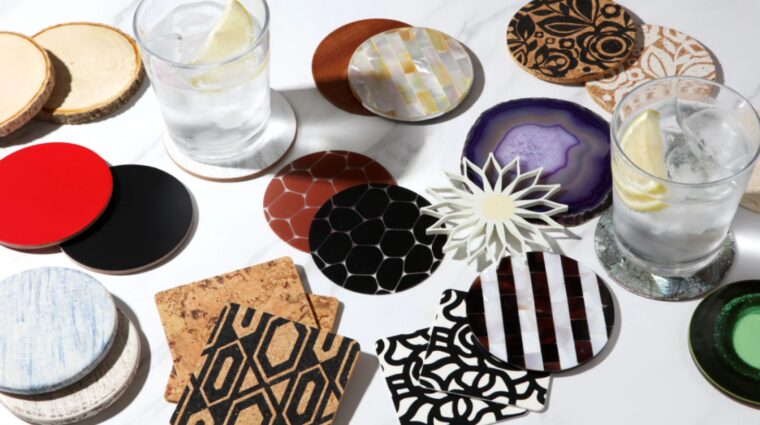 Cold drinks, regardless of the material of the dish in which they are served, whether it is a glass, ceramic, plastic, or can, can start to condense due to the change of temperature from cold to hot. This condensation that turns into a liquid can leave a puddle on the surface on which it stands. This liquid after drying can leave water circles which on some surfaces such as glass or wood can be difficult to clean. Water is a material that damages the quality of wooden surfaces in the home. Believe me, I had the same problem with the wooden table which due to not using the coasters started to make bumps on the wood from many years of spills on it. And of course, the water circles are still quite visible and I can not solve this problem. But recently I replaced it with a new one, and on the new table, I never leave a drink or food without a coaster under it. I finally found a way to protect the coffee table in the best possible condition.
You can say goodbye to food and drink stains
Some foods and beverages such as red wine, ketchup, curry sauce, cranberry juice, etc. can leave stains on kitchen surfaces that you could not clean with water alone. If you use a cleaner to remove the stain, which has chemicals in it, you can only do additional damage to the surface. To protect yourself from such unpleasant situations always use tablemats on the dining table. They are great for preventing food and beverage residues from coming into contact with the table or any other furniture in the kitchen or home. These tablemats are a lifesaver. You can find it in different sizes and colors that will ideally fit into the interior of the kitchen. But that's not all, depending on the material you choose, some tablemats can also be machine washable. Red sauce stains can be easily removed in the washing machine, and you can use them again.
Protect from scratches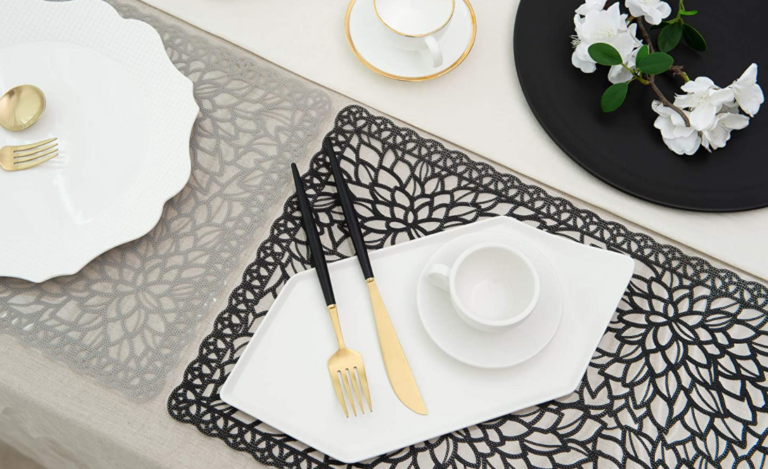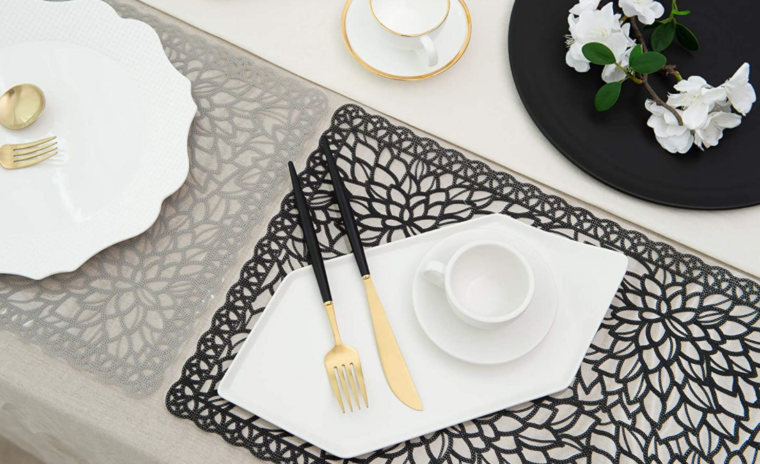 If you are a person who has a habit of moving the coffee cup on the coffee table, instead of just lifting it and pulling it towards you, then you probably have a problem with scratches on the table surface from the movements of the cup. These movements on the table surface can leave fairly visible scratches that you will not be able to remove. The only solution to this type of problem is coasters that will reduce friction on delicate surfaces and leave them clean and without any scratches. I have tried several brands of tablemats and coasters, but the ones I ordered at plymouthpottery.com proved to be the best. The material from which they are made is impeccable and of high quality. I have been using them for more than half a year and I can confirm that they are the best I have bought so far. Now I plan to buy another set because I noticed on their website that they have some beautiful new patterns. So if you are also planning to solve the problems with scratches, stains, and food or beverage residues, I warmly recommend you to click on the link and order coasters and tablemats that will help you to solve those problems.
Material from which they are made
As mentioned earlier, coasters and tablemats can be made from a variety of materials and in a variety of colors and patterns. So in the shops, you can find such auxiliary tools that are made of bamboo, ceramic, plastic, foam, cork, leather, glass, stainless steel, pulp board, and so on. I have tried coasters made from various materials that I listed above, but the ones that are made of pulp board were of the highest quality and most useful. This coaster is simply the best for drinks and leaves no trace, I would give it the highest rating and review.
But I will leave it to you to try them all, and choose the table mat and coaster that will best suit your needs.
Here we come to the end of this text. I hope that through my experience and testing you will come to a perfect solution to solve the problems with surface damage in the home. I would be very glad if you would apply these tips of mine and help you get rid of scratches and stains on the furniture in the kitchen. Because there is nothing better than the sight of furniture that is in perfect condition and undamaged.