If you wish to prepare a tasty meal for your family, friends, or that special someone, you might have to go through the process of preparing raw meat for cooking. Now, we aren't talking about seasoning and marinating it, we're talking about that you might have to either fillet or debone the protein in order to cook it.
But, if you never had to go through these processes before, you might be wondering – what are the main differences between these two preparation techniques? Luckily for all individuals that are wondering the same thing, the article below could help you understand the differences. So, without further ado, let's take a closer look:
Difference 01: The Name Says it All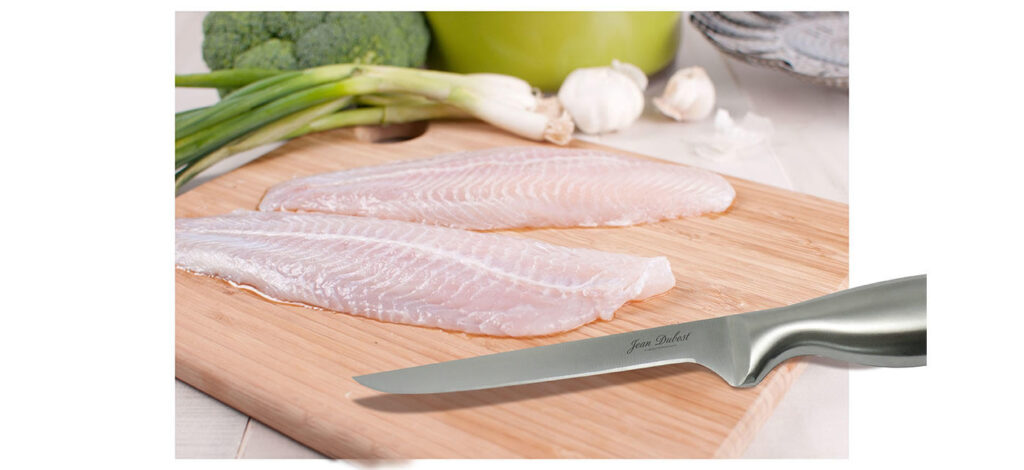 The most obvious difference is, of course, the preparation of the meat. When you want to debone, let's say, chicken, you'll basically be removing all the bones from it – no matter what part you're thinking about cooking. On the other hand, filleting chicken would require you to slice it, debone it, and then make it into nice thin pieces.
Difference 02: Filleting is More Time-Consuming
When you want to debone protein, the process is pretty straightforward – you'll have to place the protein on a cutting board, clean all the moisture from it with some paper towels, grab your blade, locate the bone, and carefully separate it from the flesh. Of course, it'll take time for you to develop your skills, but generally speaking, it is easier.
However, filleting is more complex and time-consuming, mostly because you'll have to remove the connective tissues, the membranes from the top of the flesh, any excess or hanging fat, and then you have to carefully slice a piece that is around 8 to 10 centimeters thick.
Difference 03: The Knives Are Different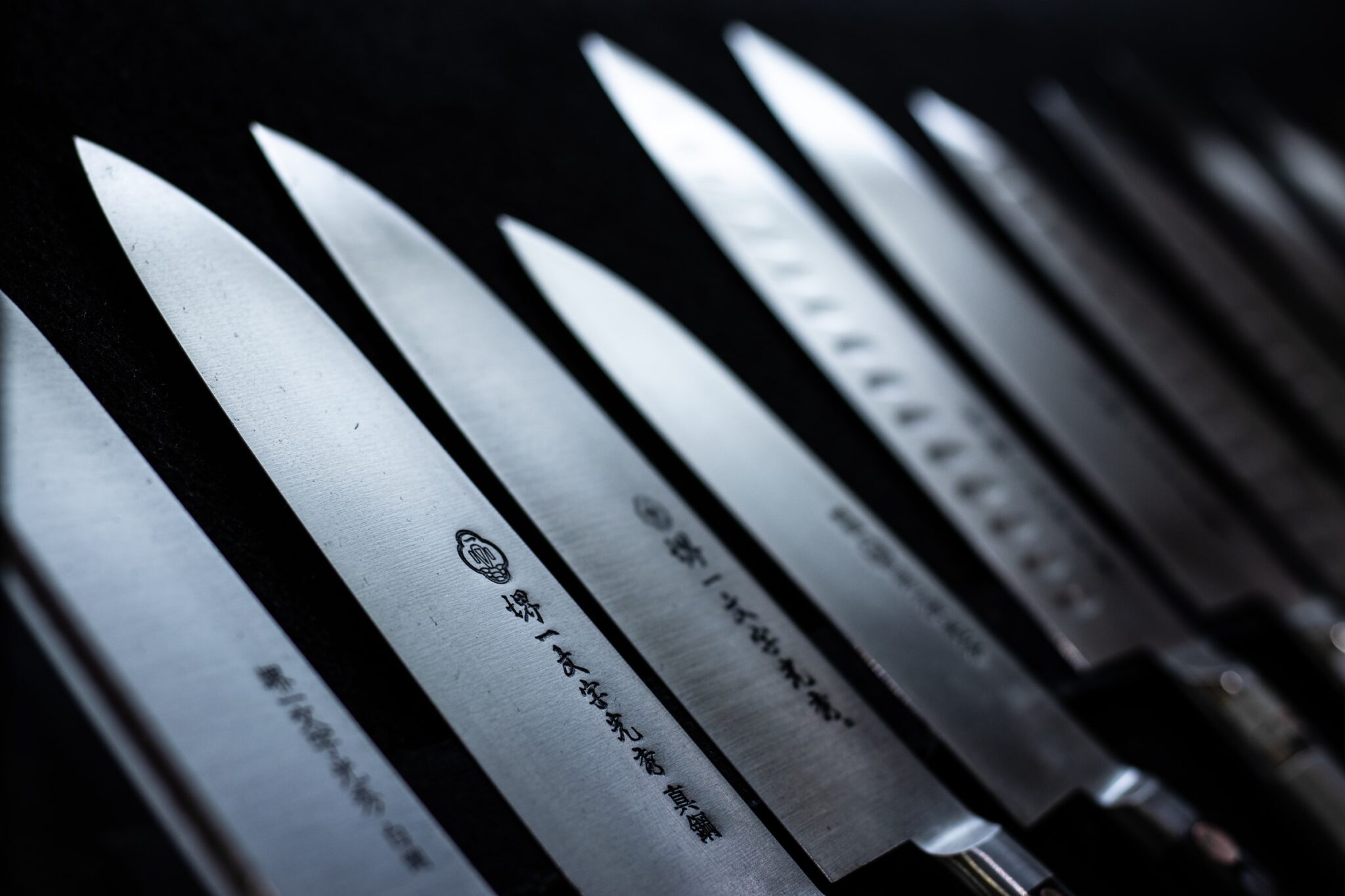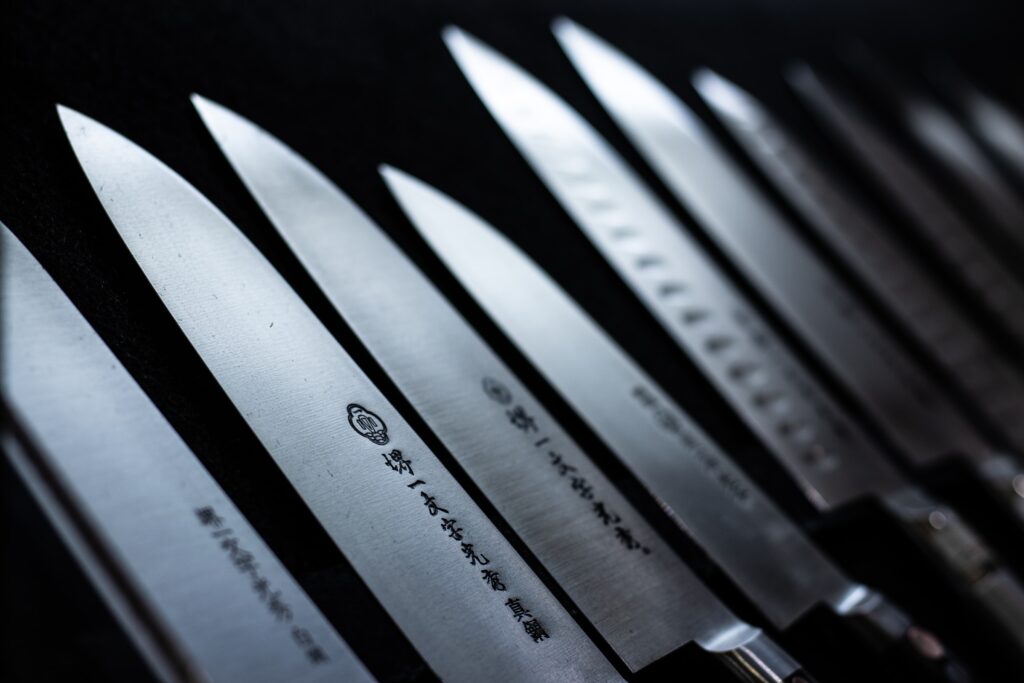 Another variation between the two processes is the knives you could use. For filleting, you'll require specialized blades, all of which have long, flexible, and thin edges. This characteristic is exactly what will allow you to easily remove the skin, membranes, as well as fat from the protein.
Additional info at https://lifewithkitchen.com/best-fish-fillet-knife
A boning knife does look similar to the aforementioned one, mostly because it also features long and thin blades, however, they're more rigid and sturdy, meaning that it'll allow you to easily remove the bones from the flesh you're working on. This means that you won't have to put in too much effort for removing the bones.
Difference 04: Deboning is Meant For Tougher Meat
If you want to prepare some fish, you should know that the meat will be quite gentle. Hence, if you apply too much pressure while cutting it, you might end up cutting it in the wrong way, but you could also end up damaging and bending your blade. This means that you should only work on softer protein.
However, when deboning, you could work with more force, which means that you won't have to worry about damaging the handle, nor blade. This means that you won't really have to worry about how much pressure you put on both the protein or blade, mostly because it will allow you to apply more force on tougher protein such as beef.
Difference 05: The Cuts Are Cleaner With a Fillet Knife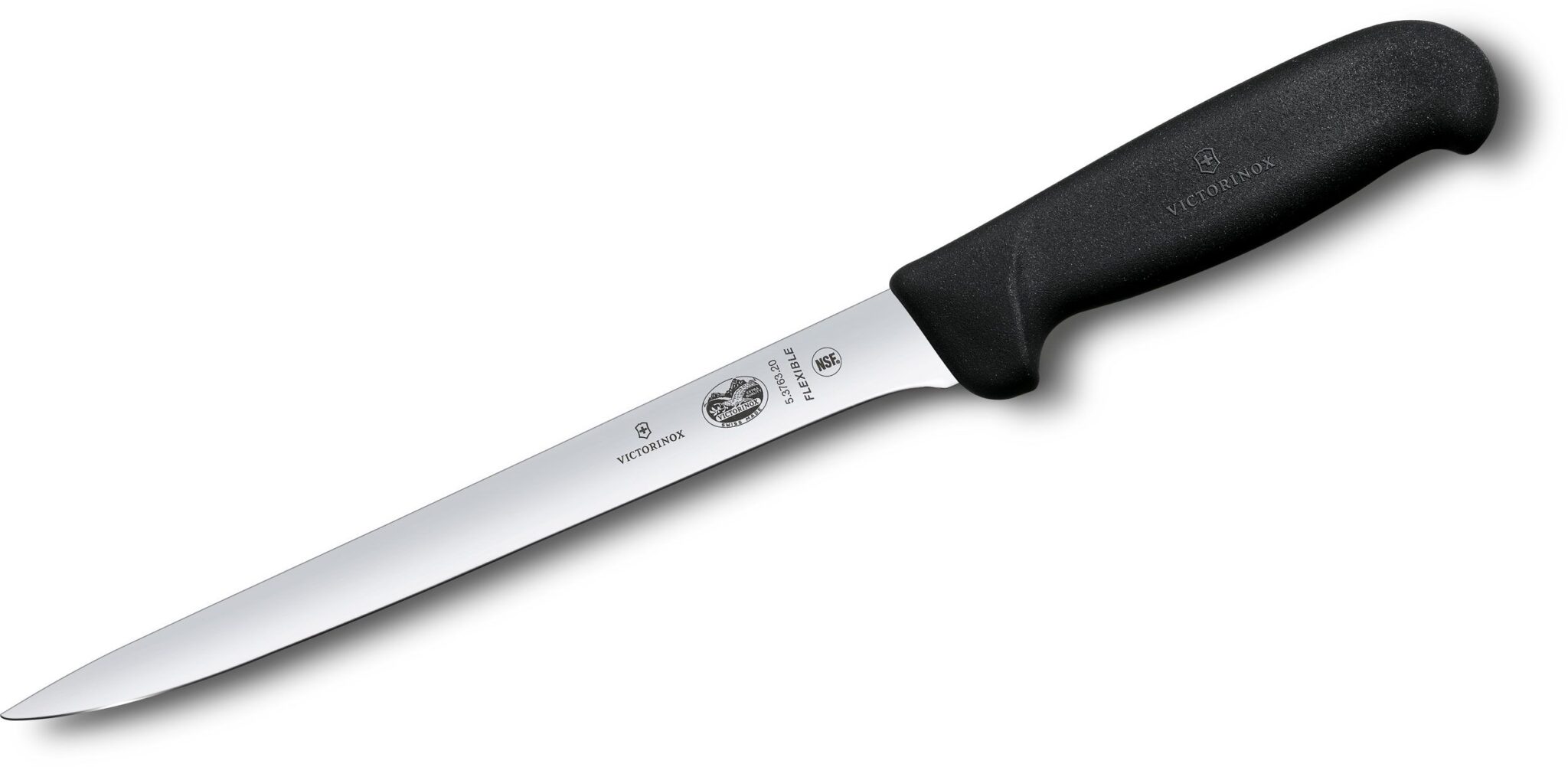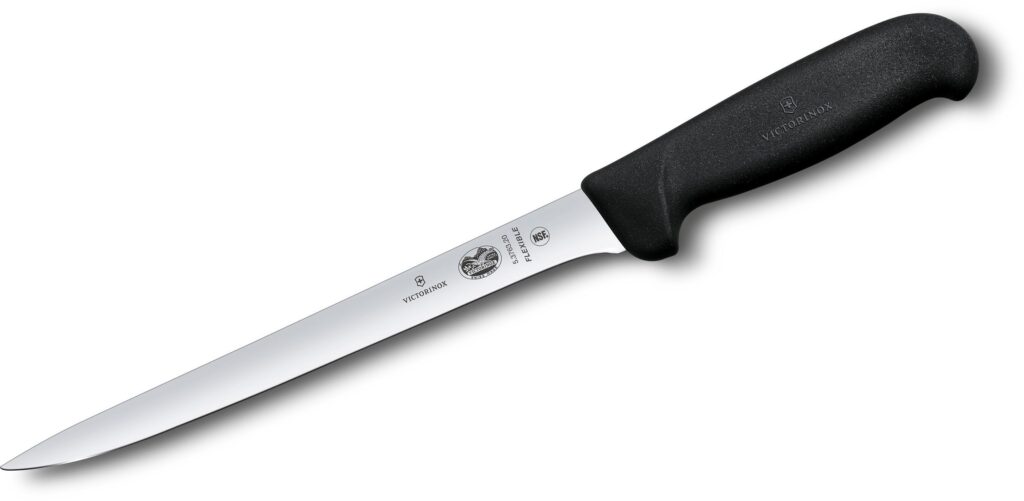 Yes, you could use a boning blade to work on fish, however, since the blades aren't as flexible as the other option, you might end up making some cuts that won't be visually appealing. After all, these blades are meant for tougher flesh, hence, you won't be able to make clean and neat cuts with them.
A fillet knife will allow you to make long, neat, and steady slices, mostly because it features a curve, which means that you won't have to worry about the appearance of the piece when you're done working on it. Keep in mind, you shouldn't use this knife for tougher fibers, mostly because you could end up damaging it.
A Few Tips to Keep in Mind
Before we conclude this article, there are some tips worth mentioning, mostly because they'll help you complete both procedures properly and quickly, but more importantly, some of these tips will keep you safe. Some of the things that you should keep in mind for both preparation techniques include the following things:
The Knife Needs to Be Sharp – if you have a new knife, you could simply skip to the next tip, however, if you don't, you should ensure that you sharpen it up. If you do, you'll be able to make cleaner cuts, which means that the meat you're preparing will be more visually appealing.
Keep Your Fingers Safe – no matter what you need to do, one of the most important things that you can ensure is that you don't rush the process. Since the blades will be super sharp, you must ensure that you take things slowly, mostly because it'll prevent your hand from slipping and cutting yourself.
Stabilize The Piece at All Times – whether you're left- or right-handed, you must use your non-cutting hand for stabilizing the piece you're working on. Besides keeping yourself and your hands safe, this will allow you to make cleaner and neater cuts, which will certainly provide you with better results in the end.
Use Sawing Motions For Tougher Fibers – if you're working on larger and tougher pieces of protein such as beef or pork, you should use sawing motions to work on it, mostly because there are more fibers that need to be removed.
Use Gliding Motions For Tender Fibers – when you're working on tender meat such as chicken or fish, you cannot use sawing motions since you'll end up making a mush from the protein. Instead, you should make gliding motions – long cuts – to fillet or debone tender protein since this will allow the shape to remain intact.
Conclusion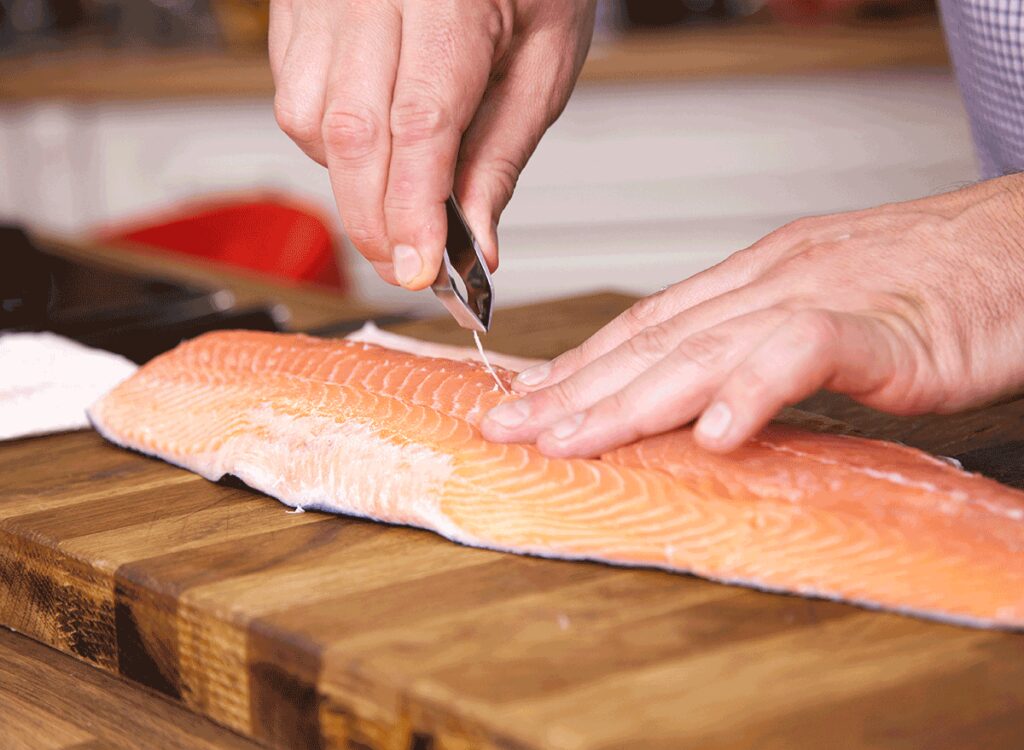 There is a wide range of differences between deboning and filleting meat. When filleting, you'll need to use a thinner knife that you could only use on fibers that are more tender like fish, while deboning will allow you to work with a sturdier blade, meaning that you could use it for preparing tougher fibers such as beef.
So, now that you know what are the variations between the two preparation methods, as well as what equipment you might need, you shouldn't lose any more of your time. Instead, choose what meat you'll prepare and then start browsing online and brick-and-mortar businesses to find a knife that'll suit your needs.