The kitchen is the heart of every house. Think about it, we are talking about the space where people prepare their meals almost every day. For that particular reason, it is essential to keep the space as clean as possible. Of course, we know that most people do not enjoy cleaning. Many even neglect this part and they do it only when the dishes build up. In reality, we should keep dishes clean at all times.
At the same time, we can see that there are many products we use for cleaning our kitchens that are not as healthy as we need them to be. There are numerous studies conducted worldwide where we can see that there are many chemicals that are harmful to human health. So, avoiding them as much as possible is an absolute must. Sadly, we can see that many people do not pay attention to this aspect.
Since these studies proved that there are many harmful chemicals out there, focusing on those that are proper for use is an absolute must. Of course, there are many ways you can determine which ones are good enough for you to use. You will not need to reach out for the studies every time. Products such as TruEarth are quite useful in this matter.
Today, we want to talk about how you can clean your kitchen from all the stains that come as a result of preparing food.
Vinegar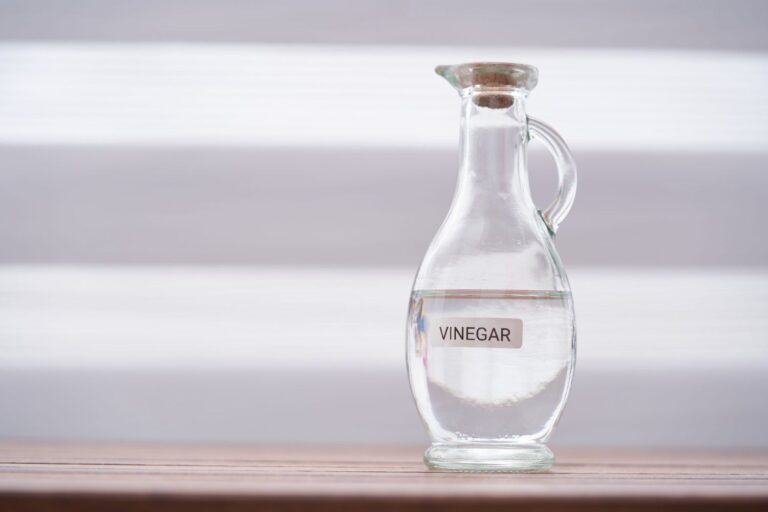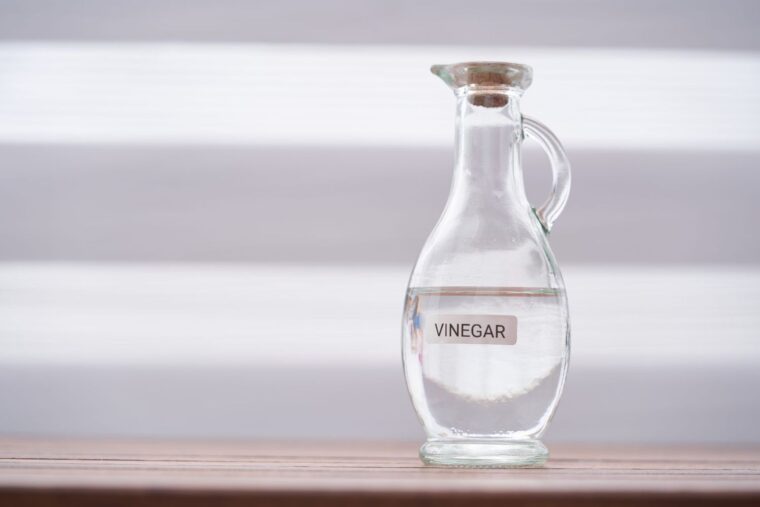 While most kitchens have vinegar on their shelves, it is important to point out that not many use it for cleaning. Still, the role of vinegar in cleaning is well-known, and people have done it for generations. At the same time, we want to say that there are certain dedicated kinds of vinegar you can find on the market. While they are useful, we want to point out that there are not many differences between them.
For instance, you will see that white vinegar is quite effective. When you take a look at some aspects, like acidity levels, you will see that white vinegar has a 5% acidity level, which is only one percent lower than usual cleaning vinegar. Some would say that it is equally effective as most of the chemical cleaners you will find on store shelves. You will find numerous online reviews that talk about these variants.
The most efficient way to use vinegar for cleaning stains is to mix it with warm dish soap. By doing so, you will create a liquid that will be efficient enough to clean pretty much all the stains that will pop up as a result of preparing food. Not only that this is an eco-friendly cleaning method, but it is also quite an effective method as we've said.
Baking Soda
Baking soda is probably one of the oldest traditional eco-friendly cleaners. Even though many would describe it as an obscure method, we can see that many people use it to this day. The main reason for using baking soda in this matter is that this is a quite cheap product. You can get it at stores for less than a dollar. At the same time, its efficiency when it comes to cleaning stains is unquestionable.
So, you can see that we are talking about more than just a simple baking ingredient. Baking soda will make the stains looser, which will result in your cleaning it away from the surface with just a wipe. When you think about that, there are not many products that can guarantee this sort of efficiency. That's why we believe this is among the best alternatives to harmful products on the market.
Alcohol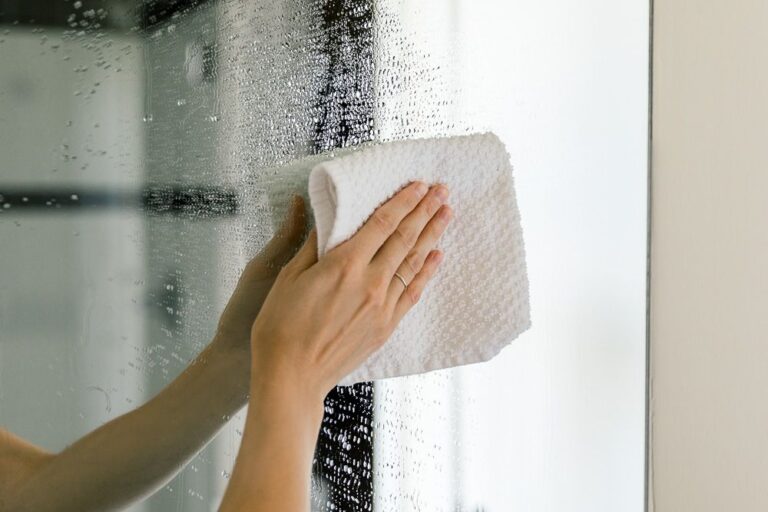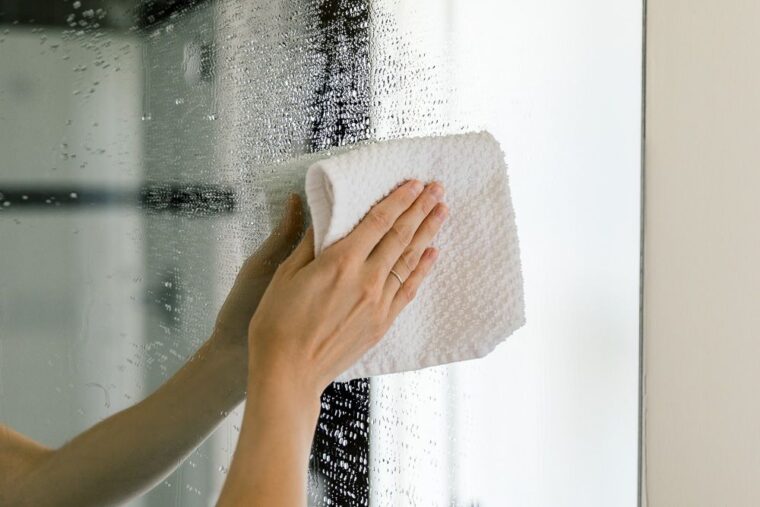 Alcohol is quite widespread as an alternative to chemical products for cleaning. Rubbing alcohol is completely eco-friendly since it doesn't cause any problems. Not only that the surface will be clean, but you will also see that sterilization comes as a result of using alcohol. Another benefit of using alcohol for cleaning is that you can dilute it with water, which increases the liquid you can use.
Those who have used this before usually tell that the perfect ratio between water and alcohol should be five to one. Sometimes we can see that people use a ratio which is 10 to 1, but it depends on the space that you need to clean. Using alcohol is often perceived as a DIY way to clean, but as we said, we can see that it is quite an eco-friendly solution.
Of course, you cannot expect to get some smell from using alcohol for cleaning. To make the smell more pleasant, then you should add some essential oils to make it better for you. Thankfully, the number of options you have in this matter is nothing short of exceptional. You only need to take a look at the market and you will find something that meets your criteria.
Lemon Juice
Lastly, we want to address the efficiency of lemon juice. It is quite an effective tool that helps with cleaning practically all stains, no matter what sort of causes we are talking about. Of course, you cannot use lemon juice on its own. Instead, you should use it with hot water and essential oils. The essential oils you will use for this purpose are entirely up to you. But you should seek whether some of them are effective.
Those who have used lemon juice for cleaning know just how efficient it is especially when it comes to grimy appliances. We know just how much of a struggle this is sometimes. Thankfully, lemon juice is something you can use for treating these stains. Not only that lemon juice is efficient, but using this one is also a way to ensure that the smell in your kitchen will be quite pleasant, which people enjoy.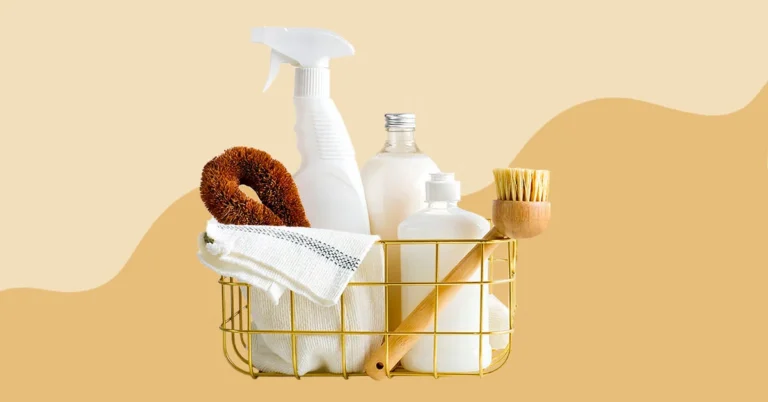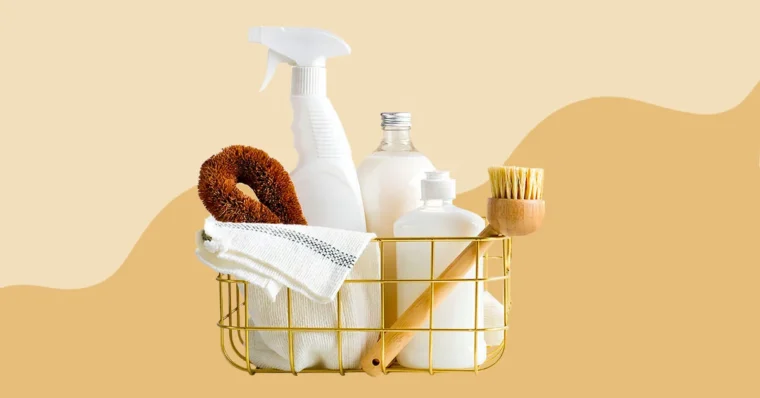 The Bottom Line
Removing stains in your kitchen doesn't have to be a nightmarish job. Here, you can find some good options that are not only efficient, but they are also eco-friendly. We are certain that you will find these options to be quite useful.