What is Induction Cooking: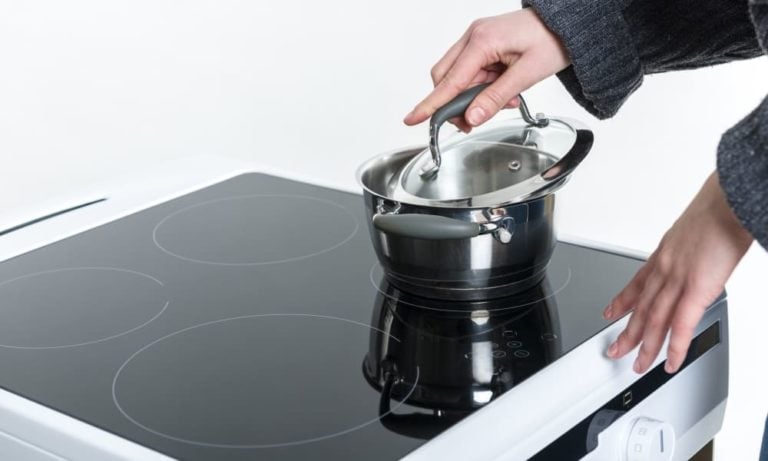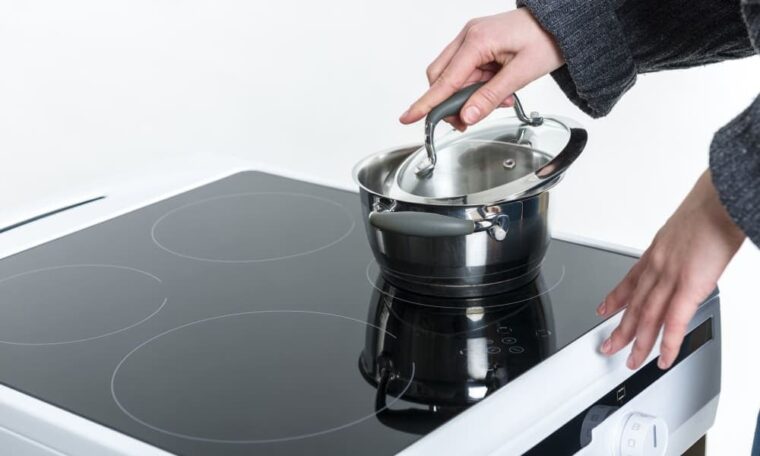 Technology is taking higher steps day after day and it is indeed making our lives easy and sophisticated. Every new discovery will surprise us surely with worthwhile advantages.
Once we have that in hands we mostly do not prefer using the old ones.
One such wonderful discovery is induction cooking.
Induction cooking is the latest cooking method and is far better than gas cooking and electric cooking. The advantages of induction cooking are uncountable.
The traditional method of cooking uses radiant heat for cooking, whereas induction cooking uses the concept of electromagnetism for cooking. The electromagnetic reaction between the surface of the induction stove and the pan.
The process of cooking will complete in a jiffy, this is what people need these days.
People are rushing with heavy schedules and are unable to spare time cooking. Induction stove will be a greater advantage if you are looking for something quick this will fit.
Safety is a priority. Induction cooking is safer than any other.
Do not assume this process is dangerous as power is involved, because the burner will not generate heat until the pan is placed.
This gives absolute safety so no worries even if you have a kid roaming in the house. As the process is quick, energy consumption is also less.
Issues of undercooking and overcooking will not have a place in induction cooking, the temperature can be accurately regulated.
Cleaning will not call out for more efforts, just wiping it with a gentle cloth would do.
There is no possibility of food blocking, which happens in other appliances.
Apart from all this, everyone craves for a good-looking appliance.
The induction cooktop will beautifully blend with your modern kitchen.
Everything is coming along nicely but the problem with the induction cooktop is its specification in cookware.
Normal cookware which we use on electric stove and gas stove is not allowed on an induction cooktop. It needs a particular nature.
What Does an Induction Cooktop Require?
Typical pans and pots we use every day are not suitable for the induction cooktop. As the induction cooktop reaches us with many advantages, this is all it asks for in return.
An induction cooktop is based on the principle of electromagnetism so the pan or pot you are planning to use on the induction cooktop should have magnetic properties for sure.
The base of your pan should be made of iron, cast iron, stainless steel, or carbon steel. Then you can happily place your pan on the induction cooktop.
Stainless steel cookware should be looked into specifically. It leaves us in confusion because stainless steel can be made with a huge variety of metals. If nickel is present it will not work on an induction cooktop. Nickel has a chance of blocking electromagnetic signals.
Aluminum, glass, ceramic, and copper cookware are not suitable for induction cooking unless they have a stainless steel layer.
The pot or pan you are planning to use should have a flat base and should be inside the boundary. The ones with spherical bases will not fit because these will not allow the conduction of the magnetic field.
These are some significant requirements that should be duly noted.
Reading the do's and don'ts is fine but here comes the real problem ' how do I know if the cookware suits the induction cooktop?' well! This needs attention. We cannot always run to store for the approval, so here are some home techniques to check the nature of the cookware.
The simple one is checking the induction compatible symbol on the box of cookware you bought. You can undoubtedly proceed if you see this sign.
Here is a small test for you to check the compatibility of the cookware. 'Magnet test' can be performed to make sure whether your cookware supports the induction system or not. This doesn't need any extra material, just the magnet and your pan are enough. If you do not have a magnet around, use your fridge magnet. Place your magnet close to the pan and check whether it is sticking or not. If the magnet tightly sticks to the pan you are fortunate, the pan will work certainly. If the magnet is soft on the pan, the success is not assured. If the magnet is not attracted to the pan at all, I guess you know the remaining. If you are using a double-sided magnet, note down to check the two sides. This is how you can check induction compatibility with a magnet.
The compatibility detection system is another way to check. Take the pan you want to check and pour a few drops of water and place it on the induction cooktop. If everything is going without any chaos you can continue using it. If the display flashes, remove. It is not safe anymore.
Did you land in a situation where you have bought a number of pots and pans thinking they will go with an induction cooktop and they are not? I can feel you, it will be horrible. Don't pressurize yourself with this because I have got something for you. It is like some ray of hope in sorrow. It is an induction disc, with this transfer of heat from the pan and surface of the cookware will happen easily. It uses the conduction principle for the transfer of heat.
These are some easy and simple ways to check compatibility. Nothing needs huge attempts you will get the result right in the first shot that too with the things at your home. Never use a pan that won't match with an induction cooktop, it is of no use. Electromagnetic signals will not have a way resulting in the blockage of electric current. It is very significant to keep these in mind.
Conclusion:
As now you understood the whole scenario, it is a cakewalk to follow these steps. Most professional chefs and cooks use stainless steel for cooking but it is expensive.
I suggest you shop online if you are particularly looking for induction cookware. It is pretty comfortable and easy if you shop cookware online rather than in the stores outside.
A keen and lucid description will be available at your hand for your convenience.
The beautiful advantage you will get with induction cookware is that you can use them on a gas stove and electric stove as well.
There are no such limitations. In this way, an induction cooktop is beneficial in many ways. This can be the finest choice anyone would make.
Happy cooking!