If you have a burning passion for food, creating culinary crafts, and working as a team, your life's calling could be working as a chef. That said, being a professional chef goes beyond a love for creative cuisine; it's fast-paced, high-energy, and demanding from all angles. But it can be a rewarding and rather lucrative career, especially for those with the drive to strive and deliver what it takes to become a standout chef in their industry.
Still, before stepping from your kitchen at home, where you create dishes for fun; knowing what the role of a chef demands, how to get there, how to be successful in this field, and the overall advantages of pursuing this profession is necessary.
What Are the Benefits of Being a Chef?
Chasing a culinary career is more than simply being able to practice your passion and create delicious delicacies daily. Some of the many benefits of being a chef include:
Job Satisfaction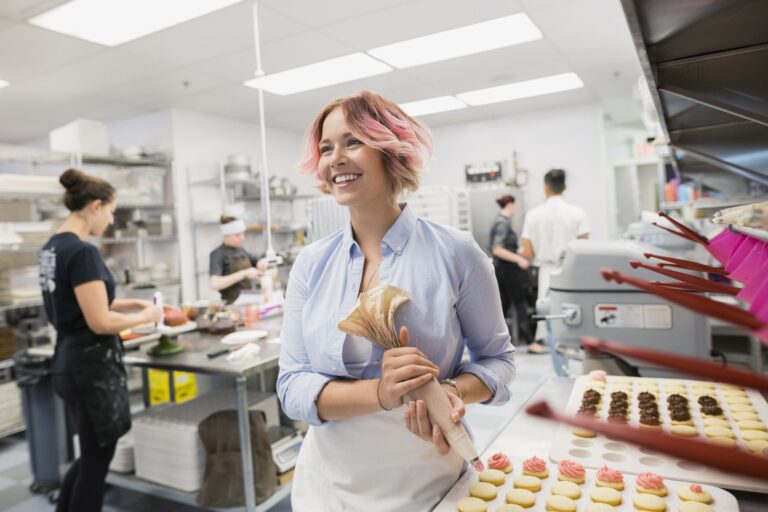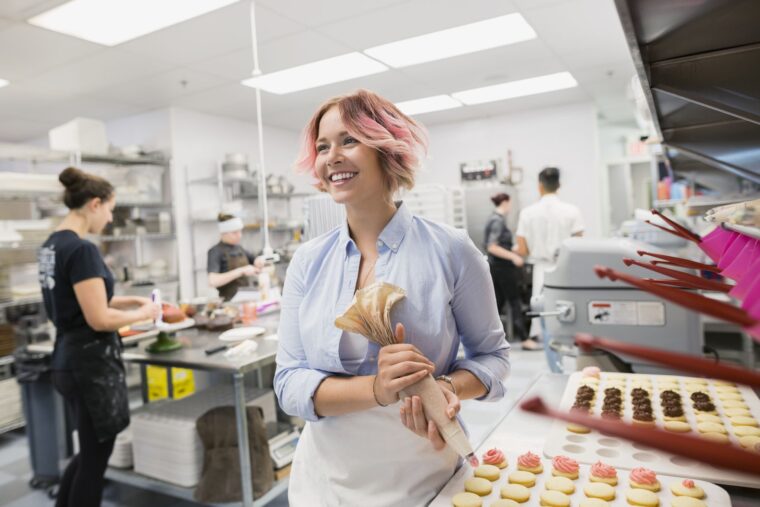 A chef's career is highly rewarding and never becomes stagnant. There are always new avenues to pursue, fresh flavors and techniques to explore, and ways to excel in the role and enjoy a sense of accomplishment. Plus, creativity is part of your daily routine; you can get creative with your creations and explore new delights.
Career Progression
A chef career provides excellent career progression that's typically very structured. For instance, aspiring and budding chefs can go from commis chef, demi chef, and chef de partie up to sous chef, chef de cuisine, and then the big one: executive chef.
Great Job Prospects
The world has always and will always need excellent chefs. The cooking industry offers a booming job market for professionals, so once qualified (and the more experience, the better), you'll find it fairly easy to land a job.
Work Variety
The culinary arts mean the world is your oyster – literally (and not just in the food context). Sure, you can dabble and even specialize in global cuisines, from the unknown to the ancient, but you also get the chance to work worldwide – great if you love to travel.
Tips for Aspiring Chefs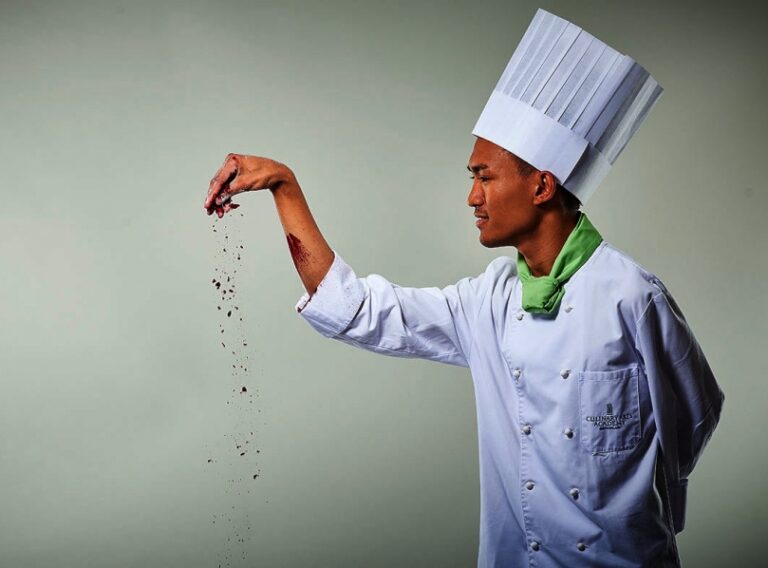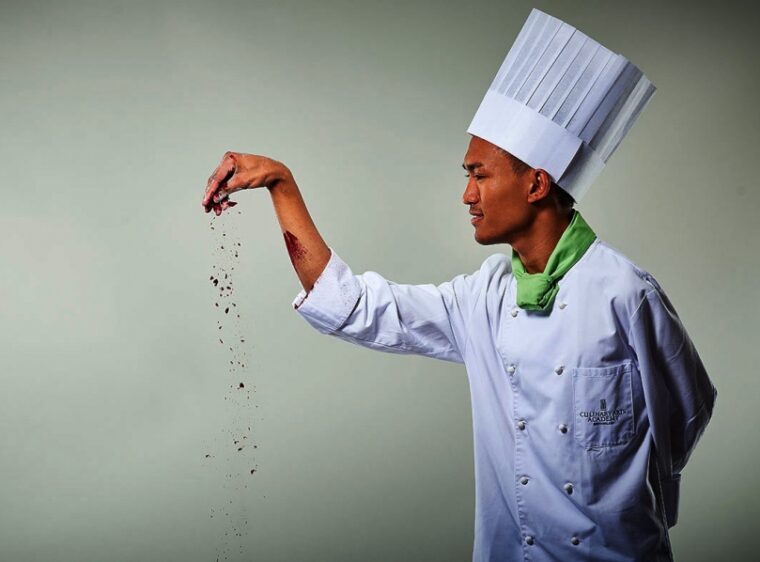 If you're convinced of the benefits, following the path to becoming a chef might be ideal for you. To help you get there (and continuously develop and grow), consider the following tips.
Choose a Focus
The culinary arts are as diverse as they are exciting. You might work in a bakery, café, restaurant, hotel, resort, or even casinos or cruise ships. Whatever the case, you'll need to choose a focus.
If you thrive in a fast-paced environment, beginning your career as a cook could be ideal, which then sets you on the road toward being a chef. Alternatively, if you love desserts, pursuing the role of a baker or pastry chef would be fitting. Plus, there's also the option of a caterer – perfect for those who fancy a career in glamorous events, parties, and weddings.
Get Gear
Being a professional, not just a home hobbyist, you'll need professional-grade chef attire. Your sweat pants and dollar-store-bought generic "kiss me, I'm a chef" apron won't cut it in a real kitchen environment. Working in a restaurant or hotel setting in the kitchen commands playing and looking the part (suppliers like Aprons provide kitchen garments designed to handle the heat and exude professionalism on the job).
Get the Skills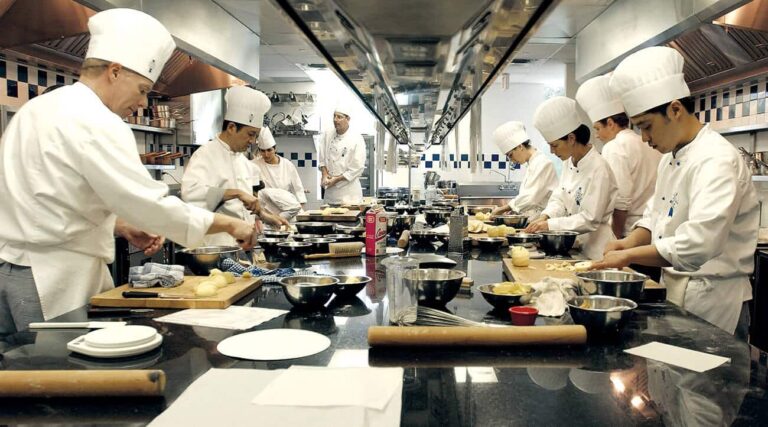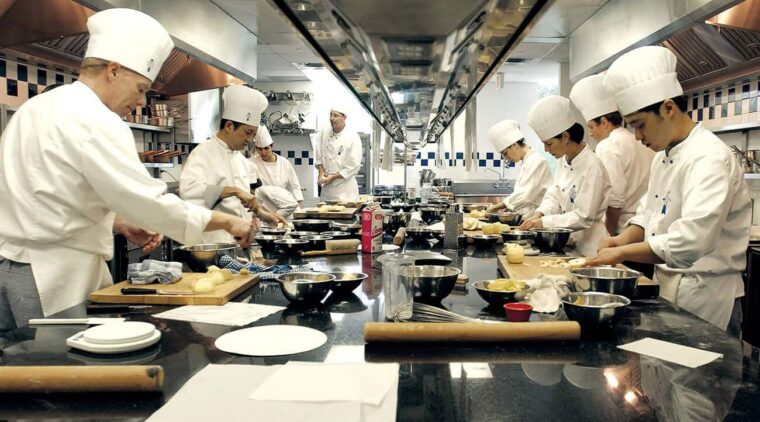 Whether you attend culinary school or work your way up without formal education, you can't be a chef without the skills required. Practice in a professional setting and at home – cook and create every chance you get. Don't forget to ask for feedback from family and friends – they can often be your best judges when honing your abilities.
Additionally, culinary arts aren't just about making food; it's presentation, too, which demands creativity and unique style. It's an art, after all. Cuisine is also about quality customer service, which is a crucial skill to develop alongside cooking and creativity.
Network
As you become more experienced, you'll get to meet plenty of people. That's good since the restaurant and culinary industry is typically about whom you know (as well as what you know).
Attend events that'll allow you to meet other professionals in the industry, go on social outings with colleagues and peers, and build relationships – doing so will help enhance your prospects and open new doors. Plus, in addition to connections, try to find a mentor who'll assist you in developing your professional skills.
Get Business Training/ Education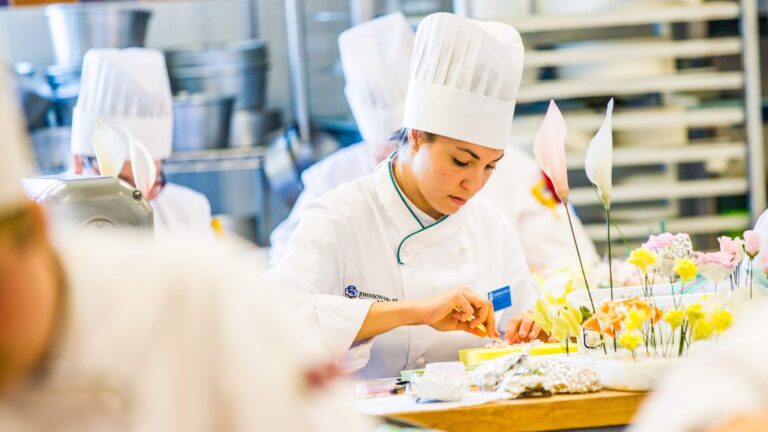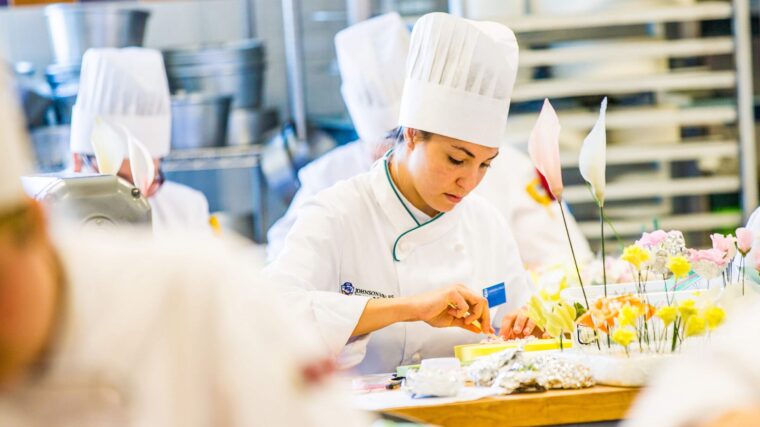 Gordon Ramsey, one of the most famous celebrity chefs in the world, wasn't always in the culinary business. He was actually a soccer player before – which goes to show that anyone can train to become a chef (and at any stage of their life), no matter what industry they found themselves in previously.
Desire and drive are necessary to make a career change happen. But to make your chances of having a successful career as a chef more likely, attending formal culinary education or even studying for a culinary degree is wise. A degree in this field grants numerous advantages, not just in the way of cooking skills but also practical work experience through work placements and internships, which are essential for bagging your very first professional kitchen gig.
Of course, it's a dream of many a chef to run or own their own restaurant or food chain. However, being a skilled chef with passion isn't enough; you also need a business mind. As such, good culinary schools include business management in the curriculum. This aspect of chef education entails everything from marketing, budgeting, and accounting to inventory, ingredient sourcing and ordering, staff management, and restaurant management. These competencies are critical to operating a successful food business.
Conclusion
There are many benefits of working as a professional chef, and it all starts with a flair for food, creativity, and cooking. Still, it's not for the faint of heart; chef work is fast-paced, demanding, and can be downright stressful at times.
But if you've got the passion, the drive to study and learn all the skills necessary, a business-oriented mind, and a willingness to network with people in your sector, you're sure to turn your cooking hobby into a rewarding and life-long profession.