One of the main reasons that everyone loves barbecued meats and vegetables is the overall aesthetic appeal. Grilling with high heat often causes the ends of the food to char, turning the rest of it into wonderful shades of dark brown and green. The char, however, is what truly makes barbecuing enjoyable, along with the ability to eat delicious food.
As a result, the ability to get grill marks is one of the best parts of aesthetically grilling food. With how the food cooks, the lines are eye-catching and can even be the sign of well-grilled food. Even when buying fast food burgers and hot dogs, quality can often be told by whether or not they have grill marks on them. It's often one of the reasons that many home barbecuers often look into how to get the perfect grill marks whenever they fire up their own grills.
We've put together this article to show you just how you can get them, and what the best ways to get them are. If you need a new grate, some new rubs to try out or even a few new accessories, you can visit Dickson BBQ for all that and more!
1. Get the right grates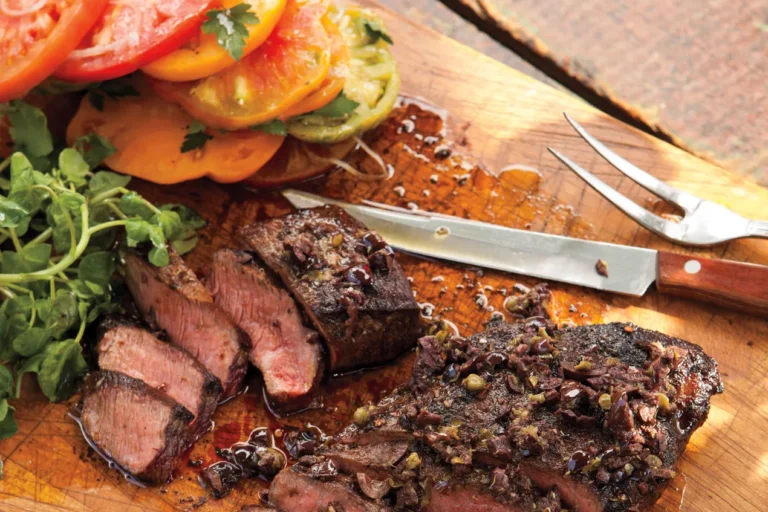 If you want to get great grill marks every time you fire up your grill, one of the best ways to do so is to get the right kind of grate. Ideally, you'd want a type of grate that's able to hold onto a fairly high amount of heat, since grill lines are often made by searing them into the meat.
Cast iron grates are available in all sorts of shapes and sizes, making them great for any type of grill as well. Since cast iron is known for absorbing and retaining a lot of heat, getting one to create perfect grill marks is highly recommended. Do be aware, though, that cast iron grates are also likely to be a bit more expensive.
2. Know how to place your food
Knowing how to properly place the meat when grilling it is also one of the key factors in getting great grill marks. Grill marks are more aesthetically pleasing, increasing the food's overall appeal before you actually eat it. By simply placing them down, you can easily get simple straight grate marks, which are perfect for round cuts of meat and burgers.
But when barbecuing longer cuts like steaks and chicken breasts, completely vertical or horizontal grill marks aren't all that appealing. This is why many barbecue experts say to start grilling by placing your meat down at a 45 degree angle on the grate. The heat will then sear the meat at that angle and you get perfectly angled grill marks each time.
3. Prep your food well
The right seasoning, marinades and sauces can make a lunch or dinner incredibly delicious. However, the proper preparations can also make sure that the perfect meal and your perfect grill marks aren't accidentally ruined because the food got stuck. One of the most common ways to keep your steak perfect – both at first glance and at first morsel – is to add a reasonable amount of oil.
The oil can be put right onto the meat or onto the grill itself, but the main use is to act as kind of barrier between the meat and the grate. While the food may stick a little at first, it should lift off the grate without tearing apart. You can also try seasoning the grill beforehand, which both protects the grate and allows it to become more nonstick that it was when bought. The end result is the same though: perfectly seared grill marks.
4. Get the perfect amount of heat
Of course, you can't get any grill marks if your grill itself isn't properly heated. In order to sear meat and veggies, your grill needs to be able to reach a high temperature. That high level of heat gets absorbed into the grate, which then transfers and cooks the food that's in contact with it. But you also need to make sure that the heat isn't too high; otherwise, you'll get an overdone crust that's completely charred instead of the beautiful grill marks you're aiming for.
One of the many ways that barbeque experts tend to get the right heat level for searing grill marks onto their meat is to use high heat but indirect heat. With charcoal grills, you can make the grill's internal temperature as hot as possible as long as the coals are away from the cooking area. This allows you to have a place to both quickly sear the meat before moving it and letting the food cook through the rest of the way.
5. Getting diamond shaped grill marks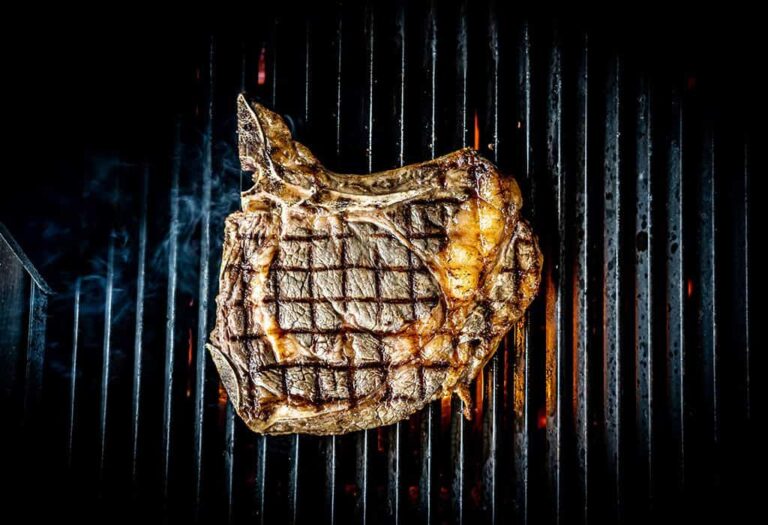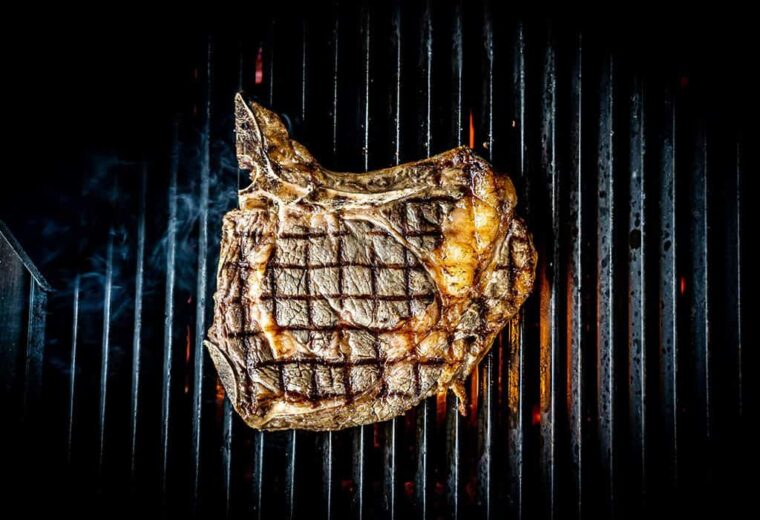 When it comes to making the diamond shaped grill marks that can usually be found on burgers and steak, the steps are the same as mentioned before. With your grill at a high heat, place your food at a 45 degree angle and let it sear for one to three minutes before rotating the piece roughly 90 degrees.
Now you can let it sear for a few minutes before flipping. After repeating these steps again for the other side, either lower the grill's temperature to let the meat cook through properly. You can also use indirect heat to cook it.
Takeaway
The best way to ensure that you get the best grill marks every time you barbecue is to have good control over the grill and the heat itself. With the high heat needed to sear grill marks into the meat, you can't afford to get distracted from it for too long.
Grill marks are a purely aesthetic part of the grilling process, but also one that can make a meal feel much more appetizing. You may not need all of these methods or tools to get the perfect grill marks or even a top of the line grill but you should always focus on the grill's heat and how you place your food on the grates.