Safety is an integral part of all commercial units, and the kitchen isn't an exemption. This is important because commercial kitchen workers can face risks of naked flames, dangerous equipment, slippery floors, explosive gases, and much more.
Kitchen dangers not only affect workers, but also customers and other visitors. That's why there's a need for hotels, restaurants, and other catering service providers to maintain safety in their kitchens.
So, if you want to make your commercial kitchen a better place for your workers and visitors, read this article to the end. You're going to learn simple yet effective strategies you can implement to boost the safety of your commercial kitchen. Read on.
Commercial Kitchen Defined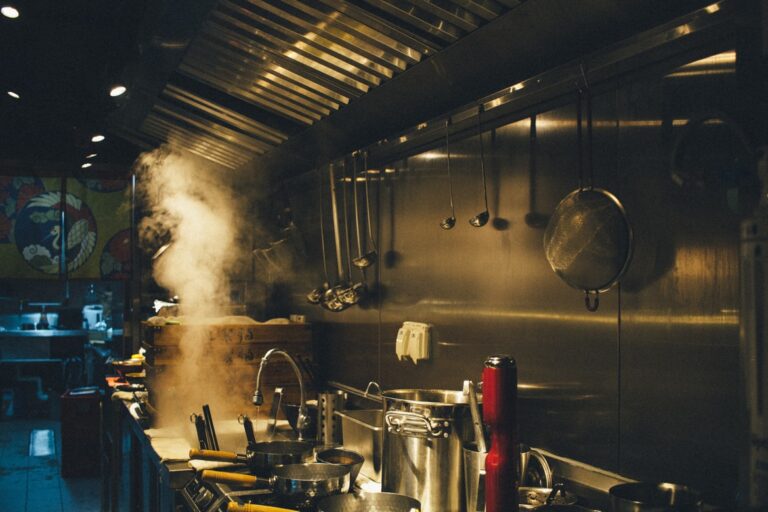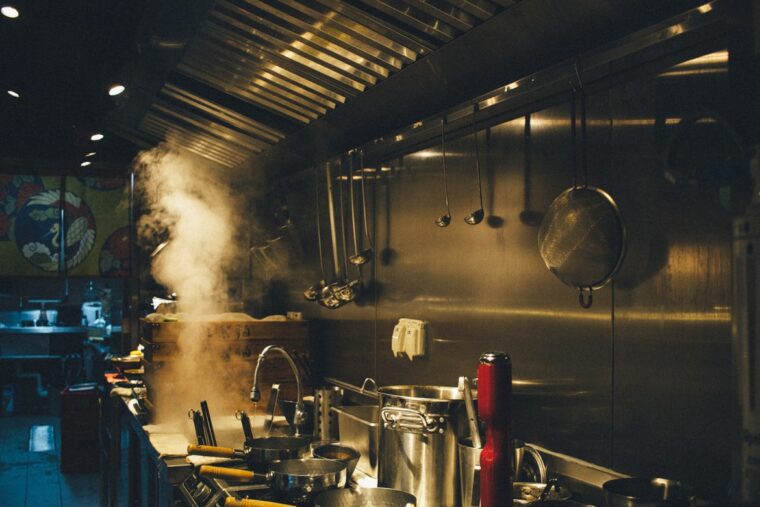 It is a licensed space where culinary professionals prepare food items for customers or other workers. Some of these professionals include bakers, chefs, and bakers.
Apart from preparing foods, some commercial kitchens offer food preparation training to aspiring culinary professionals. It can be based on a rented space or a private residence.
Tips For Maintaining Safety In A Commercial Kitchen
There are several ways of maintaining safety in the commercial kitchen. Some of these include:
1. Maintaining Your Equipment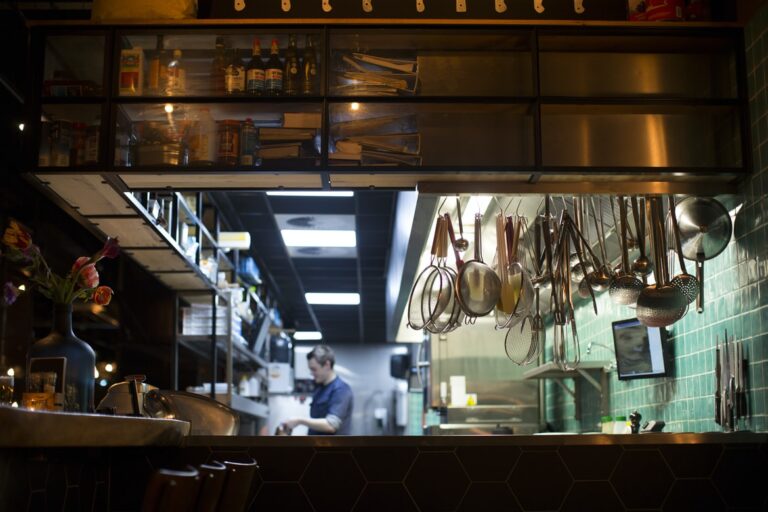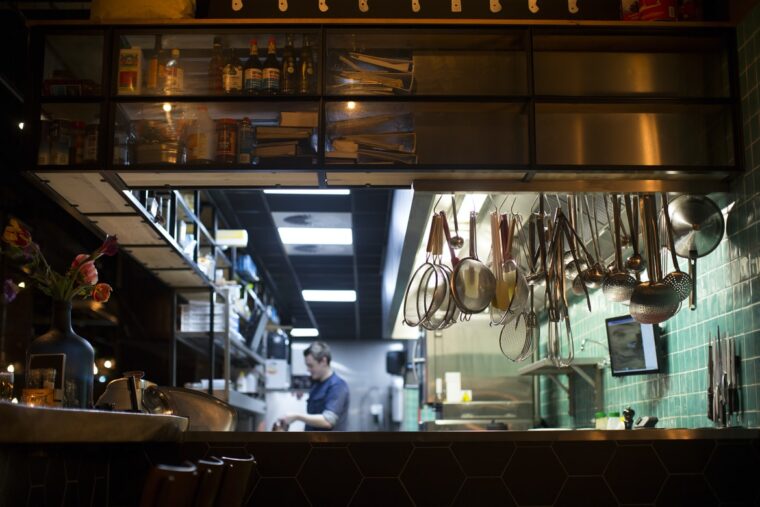 One of the major challenges facing commercial kitchens is poor equipment maintenance strategies. That's why several kitchen tools and equipment keep on malfunctioning.
When kitchen equipment malfunctions, it poses a great danger to workers and anyone within the premises. This is because a faulty kitchen machine can harm people, thus costing your business a lot of money, especially when someone files a personal injury case against you.
So, when someone files and succeeds in a personal injury claim, you're supposed to compensate them, as well as pay for their medical bills and any other related expenses. This can have a negative effect on your business.
However, you can avoid personal injury lawsuits by ensuring all your kitchen tools and equipment are in good working condition. Doing so involves inspecting the functionality of your equipment and making repairs where necessary.
Although maintaining commercial kitchen equipment can be a stressful and overwhelming task, you can simplify the process by working with a repair and maintenance service provider, like APFE Corp. and other similar firms. Working with a service provider ensures your kitchen equipment and tools are inspected regularly, thus, preventing accidents or downtimes.
2. Train Your Employees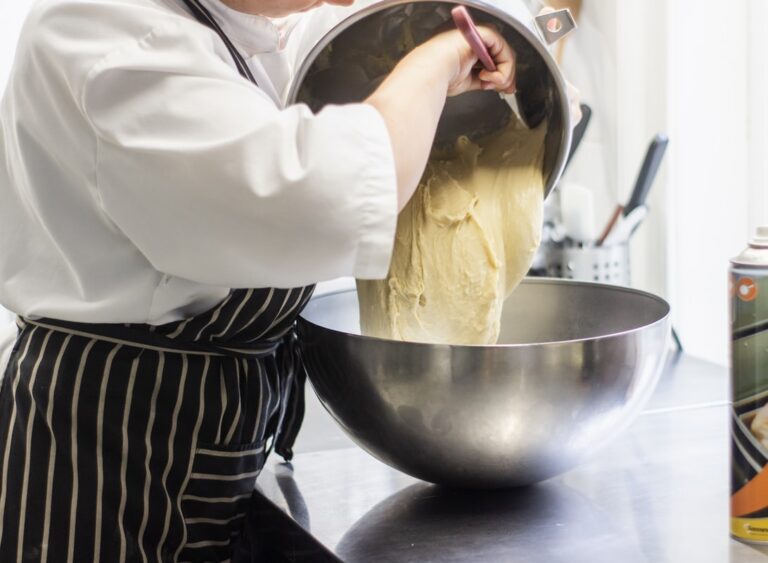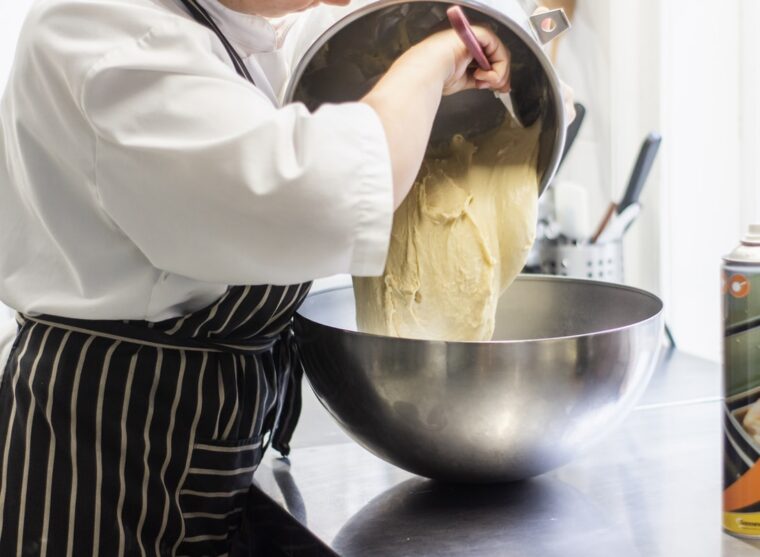 Another effective strategy to maintain safety in your commercial kitchen is to train your workers. So, even after onboarding the most qualified employees, you need to continue providing them with training programs.
One of the essential areas you need to educate your employees is about maintaining their safety. So, ensure they understand all the risks they're likely to encounter in the kitchen and how to avoid them.
In addition, it'd be a good idea to train your staff members on how to use your commercial kitchen equipment. This involves instilling in them the basic knowledge and skills to operate your machines. Apart from helping boost safety, training your employees on how to use machines enables them to increase their efficiency and productivity.
Besides, ensure your commercial kitchen workers know how to use all the types of fire extinguishers on your premises. This is important because kitchens involve a lot of sparks and flames, thus, fire outbreaks can occur at any time. So, ensuring your workers can use the fire extinguishers can help save lives and properties. Also, ensure your workers know all the exit points and where they can assemble in case of any danger.
3. Install Non-Slip Tiles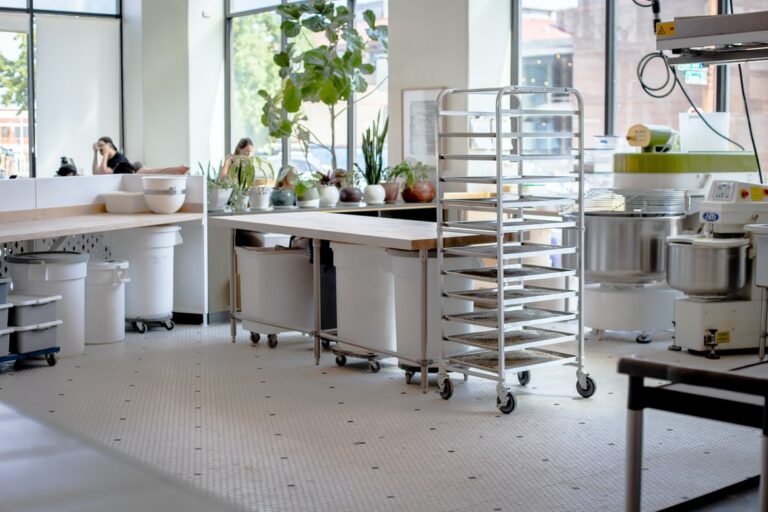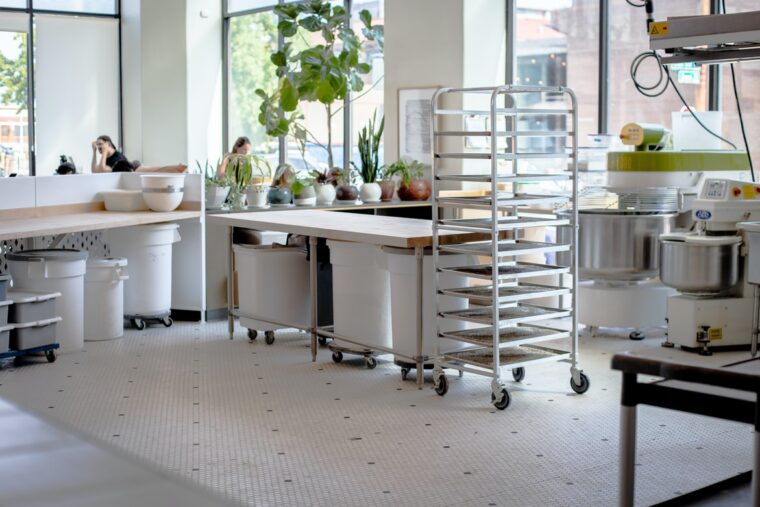 A commercial kitchen involves a lot of activities. That's why workers are constantly in motion. Besides, kitchen work involves a lot of liquid substances, like water, cooking oil and other slippery materials. For that reason, most of the workers can slip and fall.
When a worker gets injured after slipping and falling, it can harm your business. For instance, the injured person can sue you for damages. Besides, the incident may cause the temporary closure of your business. All these can affect the profitability of your business. So, if you want to maintain your workers' safety while boosting their productivity, it'd be a good idea to install non-slippery tiles or provide non-slip mats.
4. Dispose Of Your Wastes Properly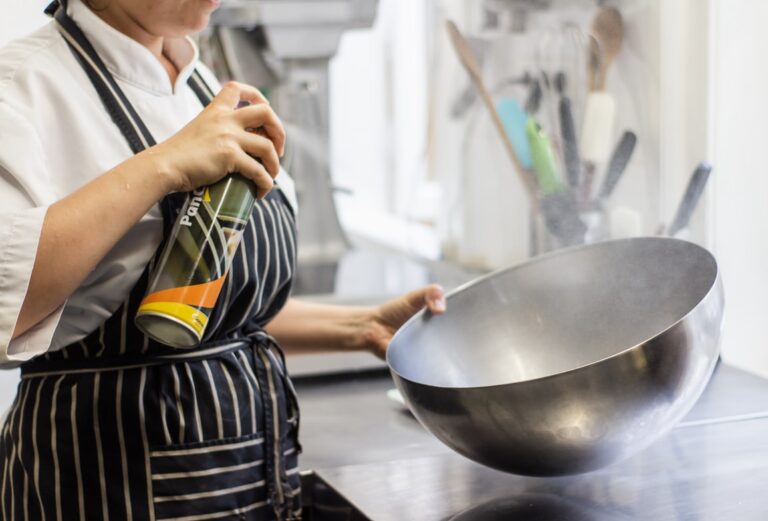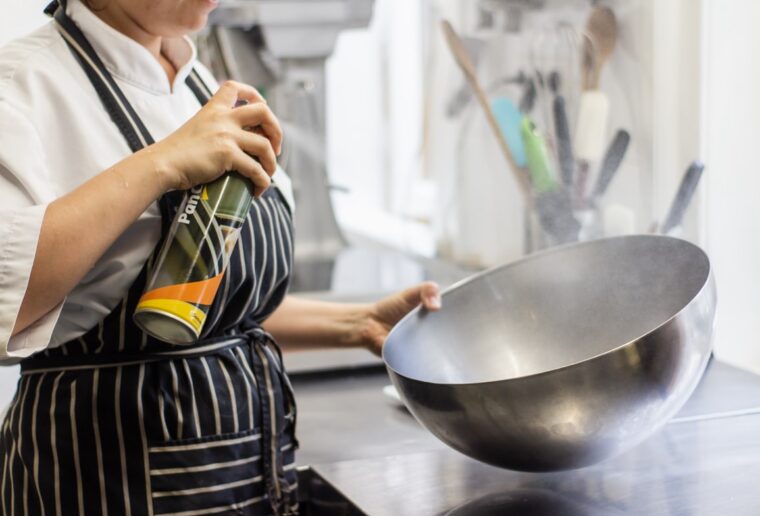 Waste materials are other major causes of danger in most commercial kitchens. For instance, they can harm your workers and other visitors.
Besides, waste products can pollute the environment, thus, threatening the health of your workers and other people near you. This happens especially when you leave waste materials to form huge piles within the working area.
When garbage piles, it acts as a barrier for employees to work smoothly. You can avoid this by using a waste management system. This allows you to sort your wastes and dispose of them accordingly. Besides, if you're too busy, you can work with a reputable garbage collection service provider.
5. Provide Workers With Personal Protective Equipment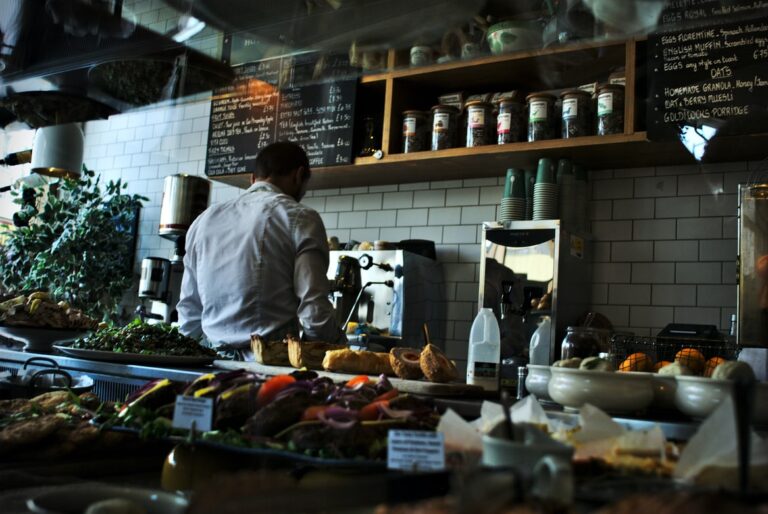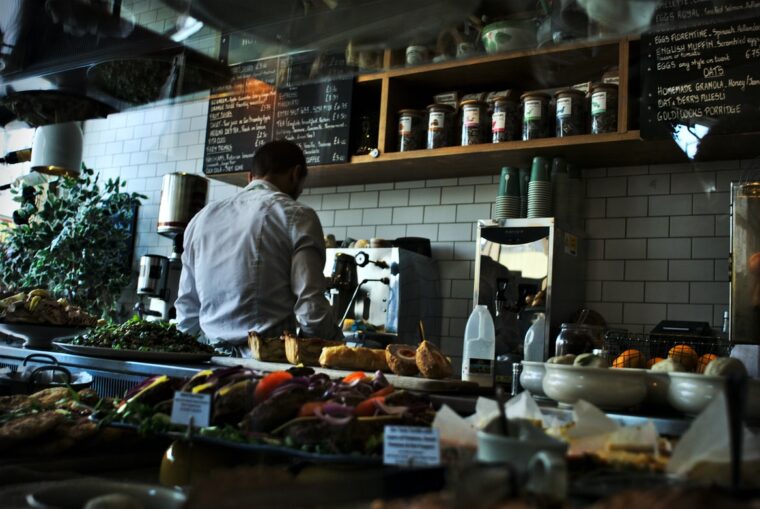 Another great way to improve the safety of your commercial kitchen is to provide your employees with personal protective gear. This involves giving workers proper attire for the kitchen.
As earlier noted, it involves a lot of sparks and frames, which can endanger workers. While some other types of clothes can provide flexibility, they don't protect workers against fires. That's why you need to provide them with personal protective clothing or equipment. This involves wearing the recommended kitchen aprons, hats, gloves, face masks, and gumboots.
6. Provide Better Ventilation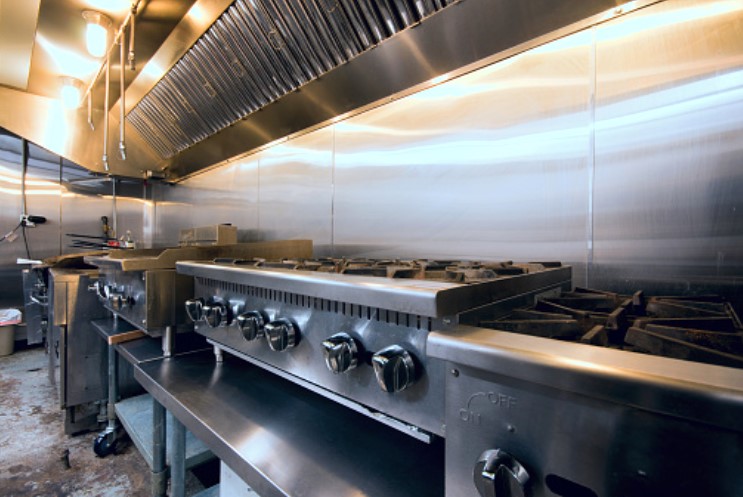 The kitchen involves a lot of heat, smoke, and other harmful emissions. Such conditions aren't conducive for workers. For that reason, workers can faint or develop other health complications. That's why you need to ensure your commercial kitchen premises are well ventilated.
A well-ventilated room provides comfort for workers, thus, boosting their productivity. Besides, proper kitchen ventilation is a legal requirement. So, failure to adhere to the set regulations can affect your business through fines and penalties.
Takeaway
A kitchen is essential to any culinary business. It acts as a manufacturing area for food and other eatery items. However, most commercial kitchens don't have safe working conditions. You can improve it safety by maintaining your equipment, training and educating your employees, installing non-slip tiles, properly disposing of waste materials, and providing workers with personal protective equipment.