Introduction
Leftovers are lifesavers when you're having a hectic day. Making a meal takes prep time and cooking time that you just might not have time for during the week.
However, eating leftovers must be done right to prevent botulism and food poisoning. There is a science behind cooling, storing, and reheating leftovers, and if you do it correctly, you can leverage the benefits of leftovers without making yourself or your family sick.
Leftover Cooling Tips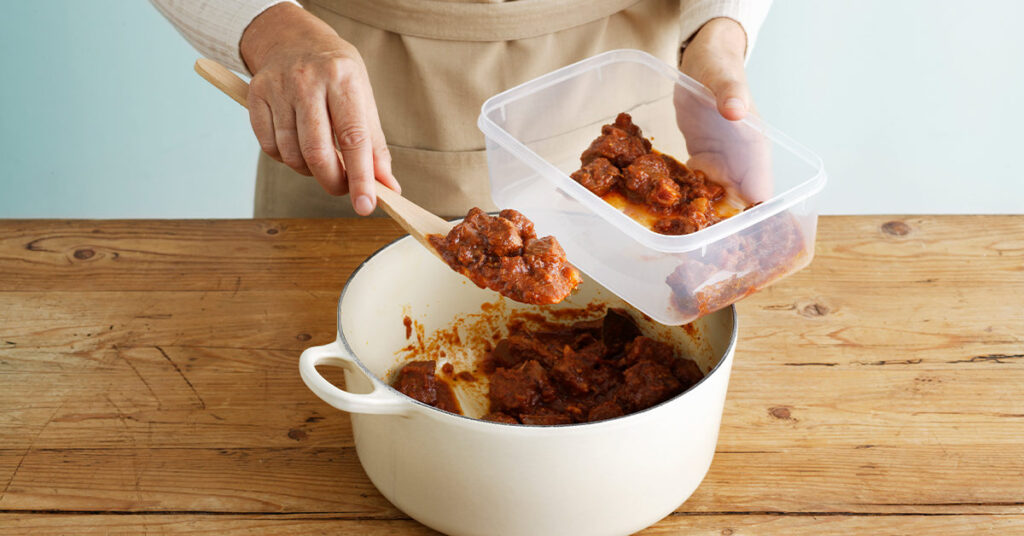 There is a method to cool freshly cooked food and reheated leftovers. Follow the tips below to stay safe.
1. Don't leave leftovers, cooked food, and any other perishable food items at room temperature beyond two hours.
2. Keep your cooked food at a temperature of 140 degrees Fahrenheit until you are ready to serve it.
3. During the summer when temperatures soar as high as 90 degrees Fahrenheit, throw away all cooked and leftover food that has been left at room temperature for an hour. This rule applies to picnic hampers also.
4. Refrigerate leftovers as soon as possible by cooling them down in several ways. You can cut large chunks of meat or fish to help them cool down faster. Put gravies and soups in shallow pans and stir them frequently to bring down their temperature.
5. Sometimes you may not have the time to wait until all food has cooled down. At these times, place the container with the food in a bowl filled with water and ice cubes. This will quicken the cooling process and save time.
6. Transfer the food from a hot pot immediately after cooking or reheating so that the direct heat source doesn't slow down the cooling process.
Leftover Storage Tips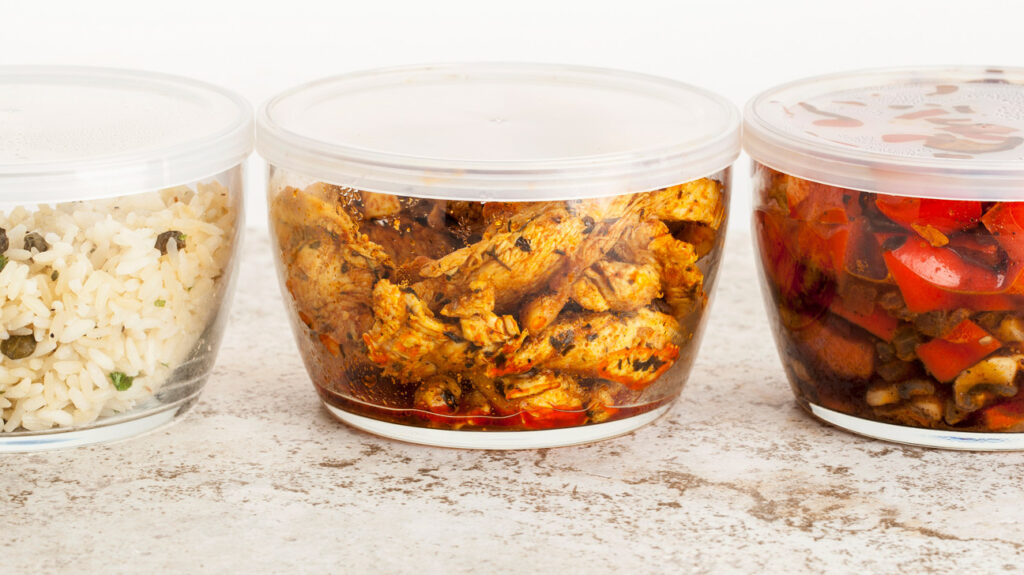 The following tips will teach you how to store leftovers properly so that there are fewer chances of contamination or growth of bacteria.
1.Don't cover an open bowl of food with cling wrap. For one, plastic is not biodegradable and therefore harmful to the environment. Also, only food-grade materials should touch your food.
2.  Use a fridge thermometer to check if the temperature in your fridge is 40 degrees Fahrenheit or lower. Surveys reveal that more than 40 percent of respondents don't know the right temperature setting for their fridge.
3.  Leftovers should not be stored in the refrigerator for more than three to five days. This period is even less for hot climates where food can spoil very fast.
4. Always smell the food when you take it out from the fridge as your nose is the best tool to identify if the food smells off.
5. Check the color and texture of the leftovers after you take them out of the fridge. Throw them away if even a shadow of doubt crosses your mind.
6. Label your food containers with the date of cooking so that you can easily reach for the ones that were cooked earlier. If you see that the three to five days are over, throw them out.
7. Some foods can be frozen for up to four months. When you have plenty of leftovers, you can put them in the freezer.
8. Avoid freezing foods like pasta, rice, potatoes, tomatoes, cucumbers, and salads, as when they are thawed, they will release their water content and become soggy.
9. Keep extra containers handy to store your leftovers. Or use freezer bags for storage.
10. Your leftovers should be stored separately and not come in touch with raw meat, fish, or poultry.
Leftover Reheating Tips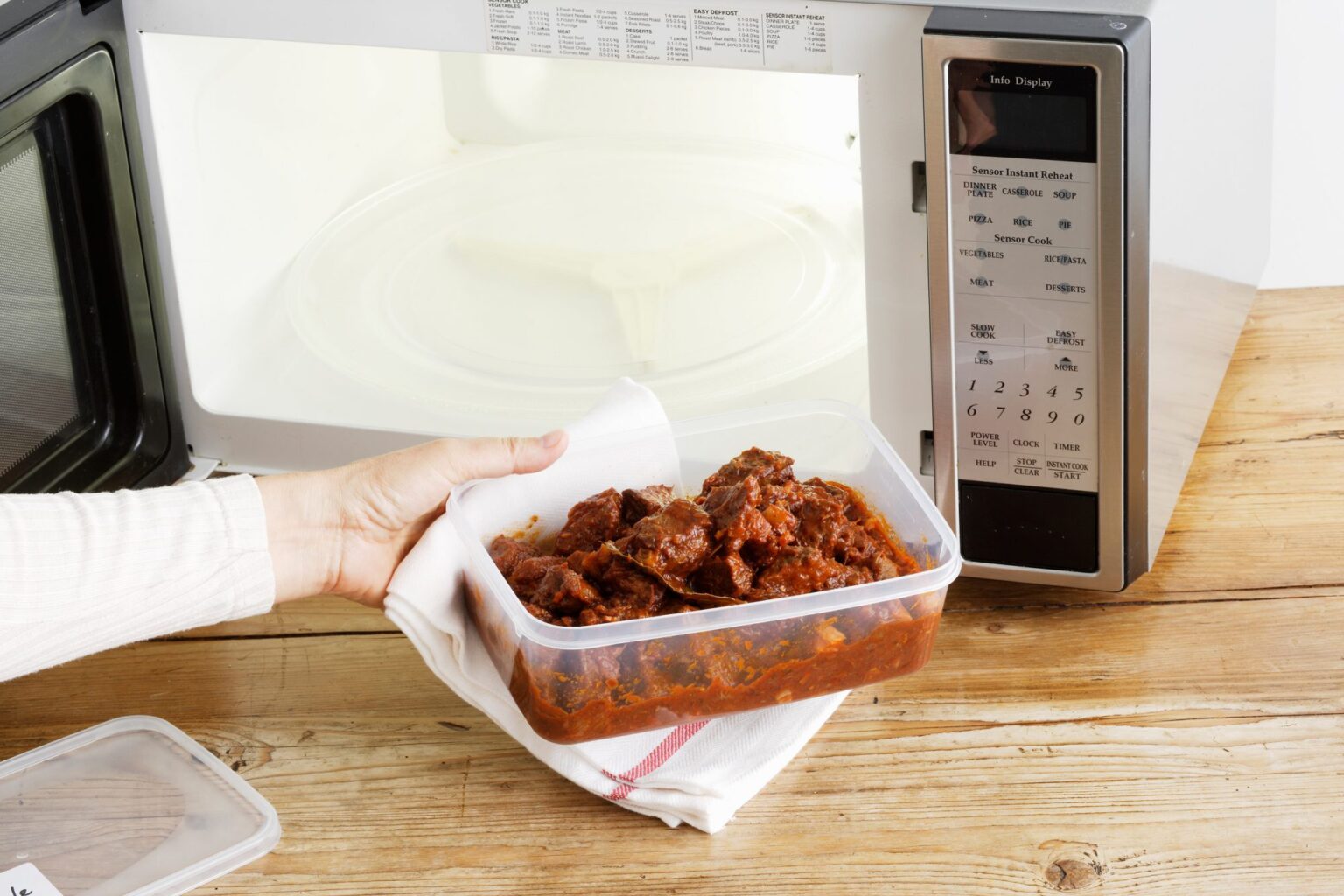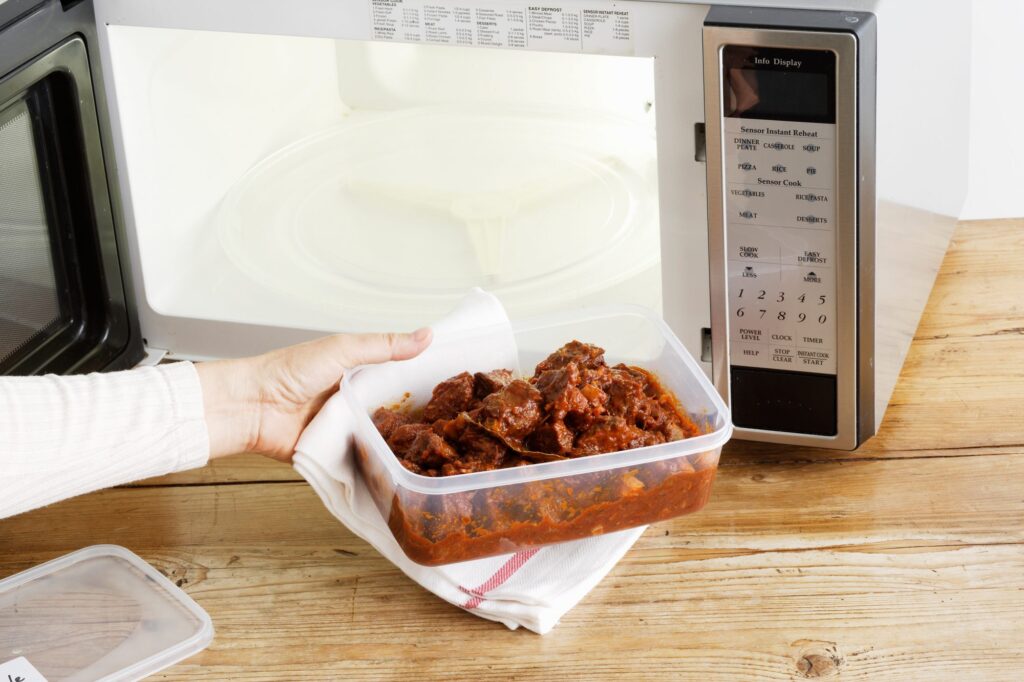 When reheating leftovers, you should follow some rules to ensure your health is not jeopardized. With the following tips, eating leftovers will not be risky.
1. Don't use Styrofoam containers, thin plastics, aluminum foil, newspaper, or brown bags to reheat your food in the microwave oven. These can release harmful particles directly into your food, posing a health hazard. Even paper plates should not be used, according to foodsguy.com.
2. Use a lid or a vented plastic wrap to cover your food when being reheated. This will ensure that the food is heated evenly, that it doesn't become dry, and that there are no bacteria in it.
3. When reheating lentils and other soups, sauces, and gravies, bring them to a boil before turning off the heat.
4. Foods containing high protein like chicken, beef, mutton, pork, and eggs must be heated properly, as most food poisoning can be traced back to these foods.
5. If you don't have a microwave oven, reheat your food on the stovetop.
6. If you're reheating leftovers in a microwave oven without a turntable, give the food container half a turn when you have reached the middle of the heating time. Use a fork to fluff up foods like pasta or rice or a spoon to stir liquids to make sure all parts of the food are heated thoroughly. After you stop the oven, let it stand for a minute before you check the food temperature with a thermometer.
7. If you use your microwave oven to thaw raw meat, seafood, and poultry, make sure to keep the plates separate for your cooked food and raw food. Frozen meat and seafood when thawed release juices that are a hotbed for bacteria. Therefore, it's essential to keep separate plates or wash them thoroughly in soap and warm water before using them to reheat cooked food.
8. Use a food thermometer to make sure that when you reheat your leftovers, they reach a temperature of 165 degrees Fahrenheit.
Conclusion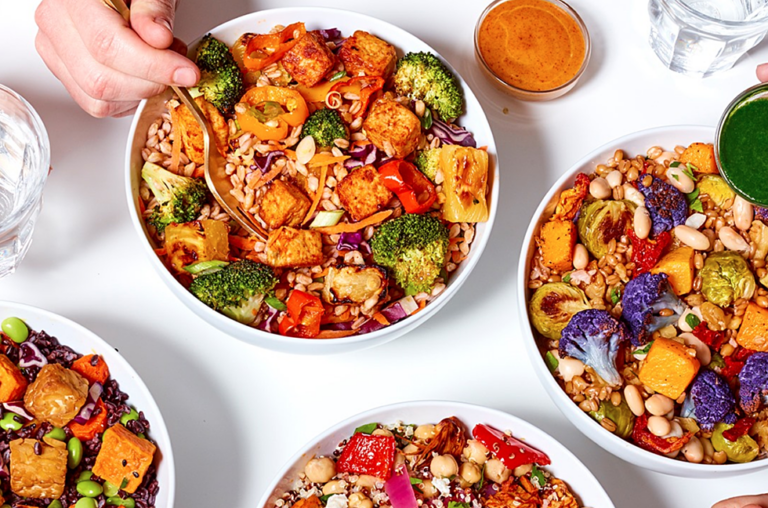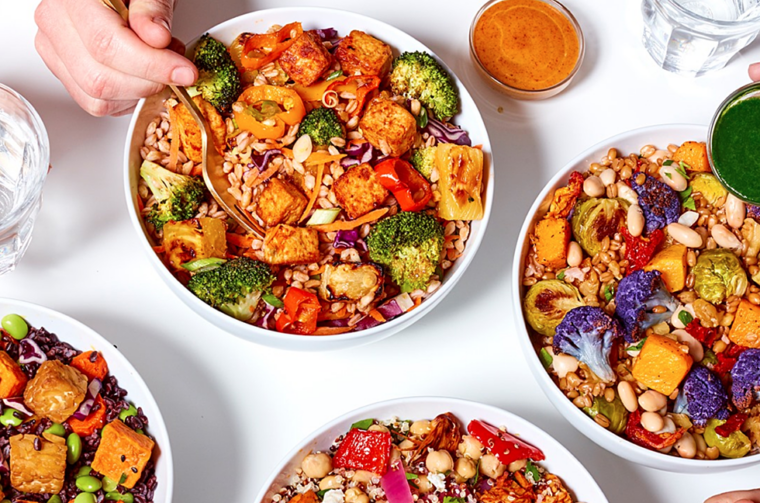 Always pay attention to the number of days cooked food has been refrigerated before reheating it. Make sure to use microwave-safe containers to store your food and reheat it. Check the temperature of your fridge and keep it below 40 degrees Fahrenheit so that cooked food is stored at a cold enough temperature to prevent bacteria from forming.
Food wastage can be eliminated and we can contribute to a more eco-friendly world by doing things as simple as reheating our leftovers.