These days, buffets are becoming so popular in the States and worldwide. Buffet restaurants can be found across the country in many forms. The amount of food needed to produce buffets also comes with challenges and goals – making them different from all other restaurants.
Buffet restaurants serve a lot of food to customers at a predetermined fee. They usually adopt a theme like Chinese or Mexican cuisine. They even choose numerous varieties of common items to serve.
That said, there will be some differences when starting a buffet and opening a usual restaurant. This article will teach you everything you need about starting buffet restaurants. You will know how they make money and all types of buffets in the food industry these days.
Steps in Starting a Buffet Restaurant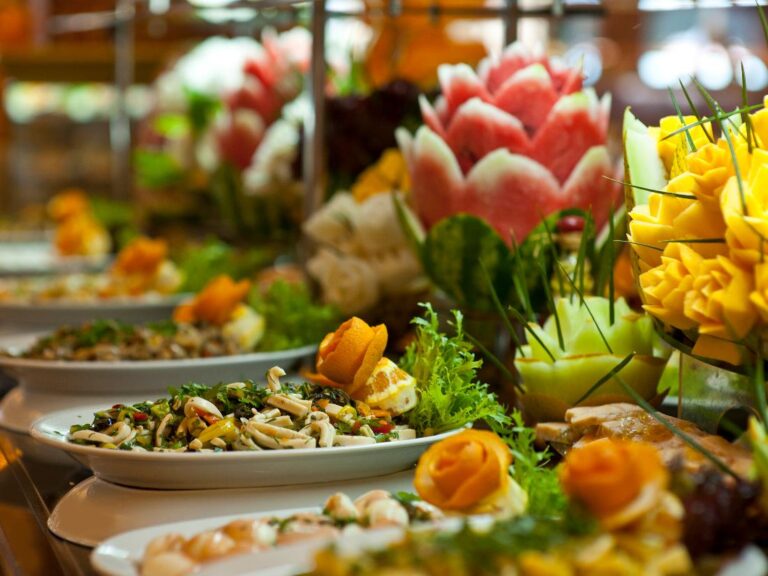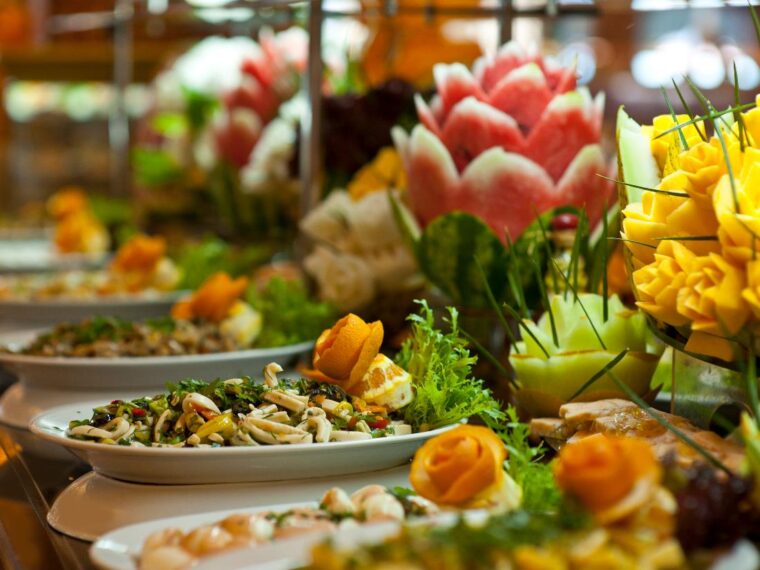 Starting a restaurant or any company entails more than just registering it with the state. Check out this easy guide to starting your buffet restaurant business. The steps guarantee that the new company will be planned accordingly, legally compliant, and registered.
Step 1: Come Up with a Business Plan
A well-planned strategy is important for the success of a buffet restaurant. It will assist in mapping out the organization's complicated details and uncovering the unknowns.
The plan contains information about the potential business, like the company overview, food to serve, location, financial projections, market analysis, and restaurant name.
You should consider the expenses when you start a buffet restaurant. The average cost when operating a restaurant is around $225,000. Though there can be ways to save money, that depends on certain factors.
Furthermore, the business plan will not only give a guideline for opening a buffet business, but it could also help garner investors' interest and get bank loans. These are what the business plan consists of:
Company Overview
Executive Summary
Business Offerings
Marketing Analysis
Business Offerings
Marketing Strategies
Financial Projections
Furthermore, if you plan on serving alcohol, you may do so. You just have to obtain alcohol certification, especially for each alcohol server. Worry no more, as gettips.com is there to help you.
Step 2: Identify the Commercial Space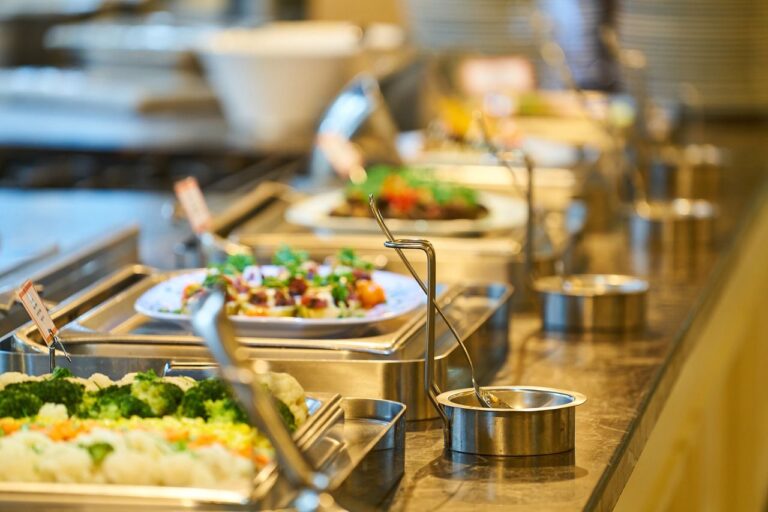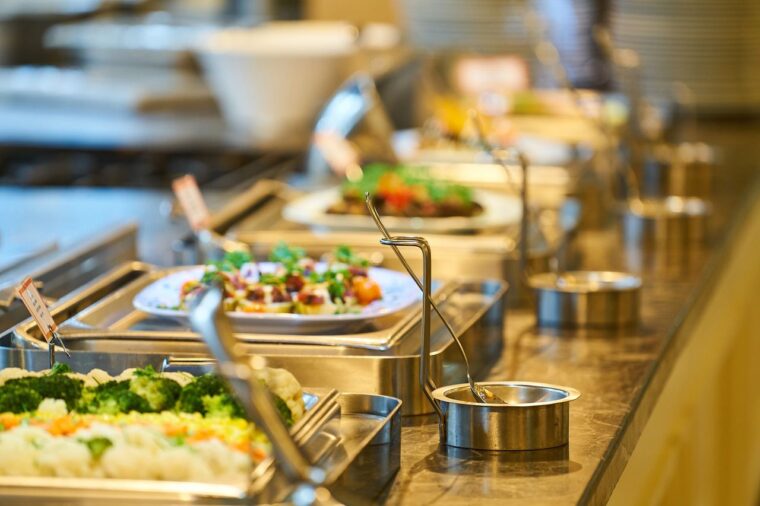 When you've established the restaurant's framework and have investors, you may start looking for a place to lease. While other new restaurant owners are tempted to purchase a commercial space, it is highly recommended to lease as it provides better flexibility when you expand.
It's even great if business issues arise when it is already starting. That's why when looking for rental properties for a restaurant buffet, you should consider the demographics in the given area. You may also want to consider the space for parking. If you also count on the foot traffic or the neighborhood.
Step 3: Obtain Permits and Licenses
Of course, you must apply for licenses and permits at local, state, or federal levels before starting the operations. Some forms can be very technical. That's why there are websites like Gettips to help you know the guidelines for permits and licenses for your buffet restaurant.
It would also be helpful to have your legal counsel helping you out when you file for licenses and permits. They will ensure that you have completed everything. More so, if you plan on serving alcohol at the buffet, there will also be other special licenses you need to obtain.
Step 4: Know what the Needed Equipment
There may be a lot of equipment you'll need in the kitchen. It depends on the type of buffet you will open and what other specific recipes you will make.
There may also be some equipment that the buffet might need to make stocking the buffet's dining space and kitchen easy. You just have to prepare what you need to run a smooth operation.
Step 5: Hire Your Employees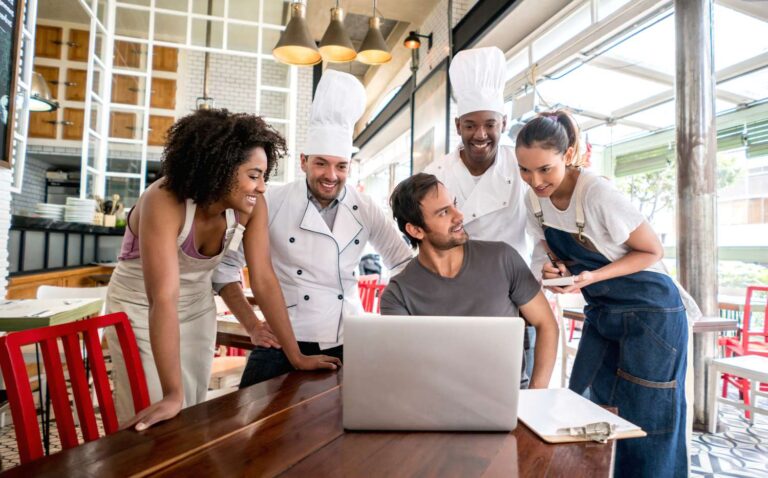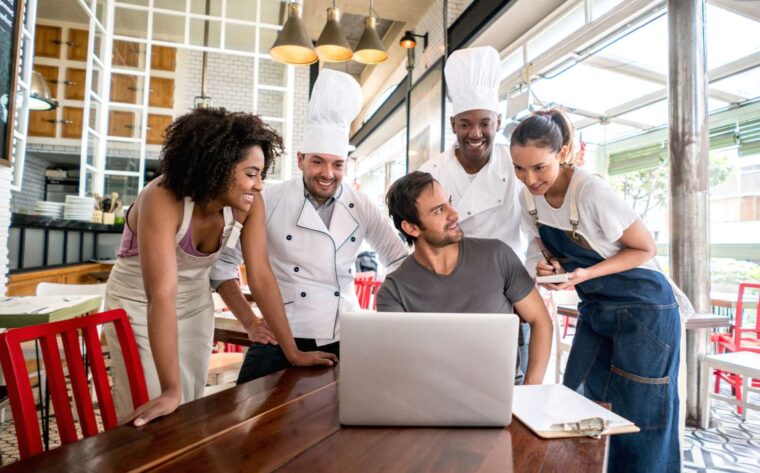 Hiring your staff is important to ensure that your business is going to be a success. If you still have no one in mind, always consider an executive chef among the first ones to hire. They should manage the cook staff and devise a recipe for the buffet. That way, you will no longer bring them early in the process.
Once you find your executive chef, you should hire a manager, waiters, line cooks, dishwashers, and other personnel. It would be important to remember that buffets operate with smaller wait staff since the customers can serve themselves.
Step 6: Advertise the Buffet Restaurant
When your restaurant is almost ready to open, and all the staff has obtained their training and certification, you can now advertise your business and encourage people to visit your area for the grand opening.
Of course, in today's technology, there are already many ways to advertise your business. Forget about ads on TV or getting ad space in the local newspaper. Here are some options to consider:
Social Media Advertisement
Social media platforms like Facebook, Instagram, Youtube, and Twitter are places where you can advertise your buffet business. Create an account and viola! You just have to wait for people to inquire.
This is another affordable way to promote your business. This can be through outdoor advertising like flyers and signs.
Step 7: Opening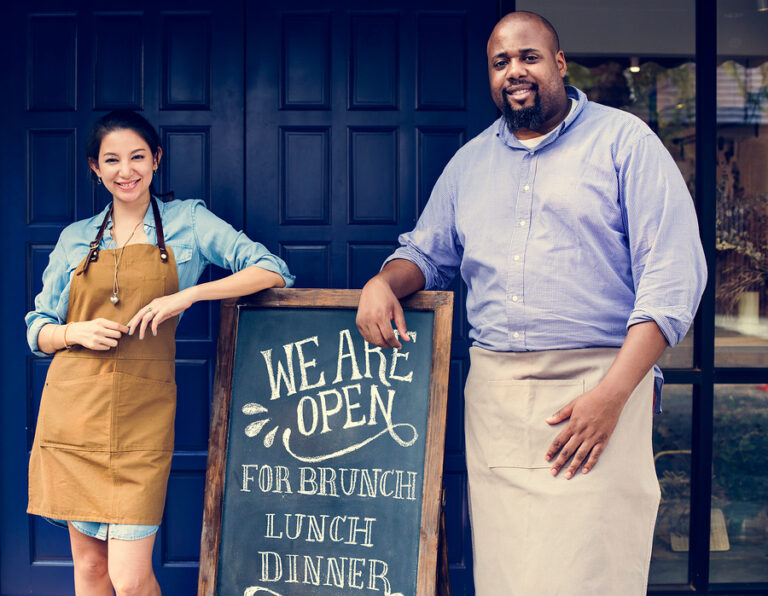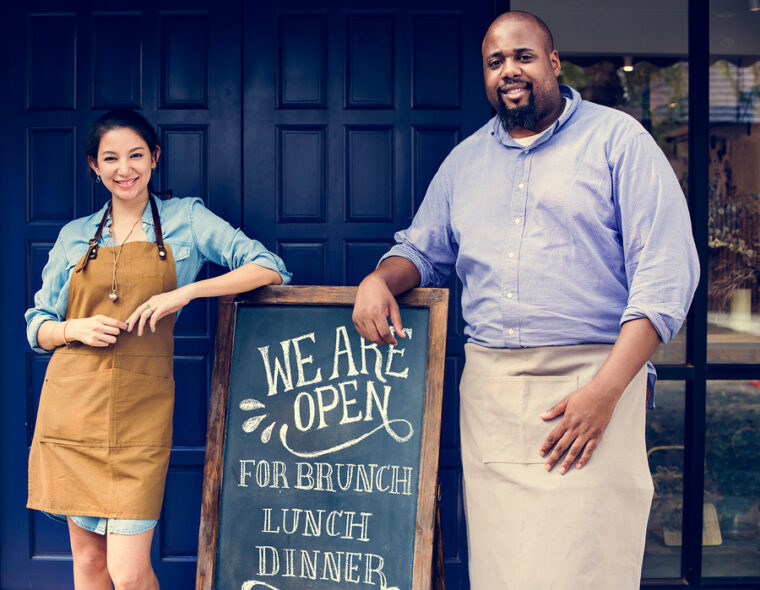 Finally, the buffet restaurant is what you are waiting for. For sure, people would be curious and would like to try their newest buffet restaurant in town. There can be two ways to start a business: the soft and grand opening.
Wrapping Up
Buffets can be a profitable business venture. However, the opening can be a task requiring planning and expertise. But if you carefully consider, you can get the buffet restaurant opening outfitted and organized.
If you have a strong strategy and business plan, it will help ensure that the business becomes successful and profitable. Just comply with the requirements like licenses and permits, and you're good to go.