When it comes to important occasions, every host strives to provide a memorable experience. However, it is not just about the food and the décor; it is also about the art of tablescape design. Any celebration may be transformed into a visually appealing and harmonious gathering by carefully arranging tableware, centerpieces, linens, lighting, and restaurant furniture. We will delve into the world of tablescaping in this thorough book, covering everything from historical roots to present trends and the fine nuances that make a special occasion truly remarkable.
The Art of Tablescaping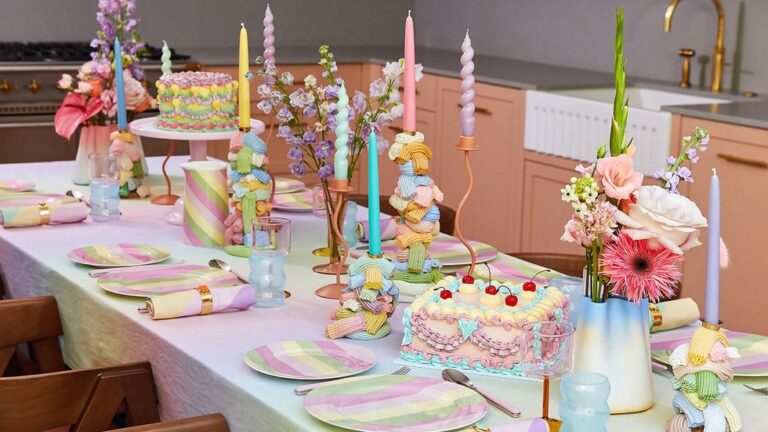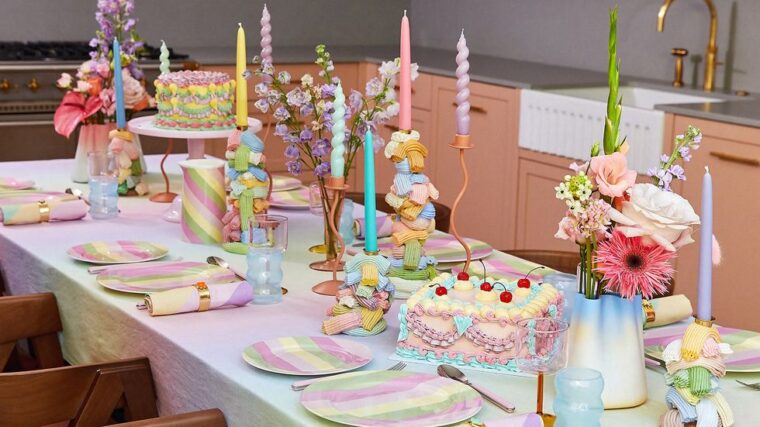 Tablescaping has been practiced for ages. What began as a display of wealth and grandeur has turned into a creative outlet for both individuals and professionals. Modern tablescape design entails a subtle interplay of numerous crucial elements that work together to create a fascinating mood.
The canvas for the tablescaping masterpiece is tableware. The plates, cutlery, and glassware you use may set the tone for the entire eating experience. While conventional settings favor classic white and silver, new trends embrace a diverse spectrum of materials, colors, and textures, providing a blank canvas for artistic expression.
The focal point of the table, the centerpiece, can range from simple floral arrangements to intricate sculptures or thematic embellishments. The centerpiece should be in keeping with the general theme of the event and should not restrict views or conversation.
Linens and textiles, from tablecloths to napkins, play an important role in improving the visual appeal and comfort of the eating environment. Choosing the right materials, colors, and textures can have a big impact on the entire look.
Lighting is frequently overlooked in tablescape design. Proper lighting highlights the table's features and creates a pleasant, inviting atmosphere. Candles, string lights, or unique lighting fixtures can help to improve the atmosphere.
Seating configurations must suit the style of the tablescaping. Seating should be both useful and visually appealing, with an appropriate mix of comfort and aesthetics. Guest placement can encourage interaction and improve the entire experience.
Color and texture coordination is a difficult part of tablescape design. Colors and textures must be coordinated across all aspects – dinnerware, centerpieces, linens, and lighting – to create a coherent and visually pleasing setting like the ones from restaurantfurniture.net.
Choosing the Right Theme
It is essential to choose the proper theme for your special occasion in order to create a memorable tablescaping experience. Seasonal inspirations, event-specific concepts, and color palettes are all examples of themes.
Seasonal themes convey the spirit of the season, whether it's the blooming richness of spring or the snug warmth of winter. Using seasonal motifs and colors can provide a natural touch to your table design.
Event-specific themes are tailored to the nature of the occasion, whether it's a wedding, anniversary, or birthday party. Themes may include vintage, rustic, modern, or cultural inspirations, and should be relevant to the event's aim.
Color schemes provide a diverse approach to tablescape design. A color palette can influence the choices of tableware, linens, and décor. The right combination can produce a spectacular visual effect while also eliciting specific emotions.
Incorporating ethnic themes is a great way to personalize your tablescape. Whether it's family heirlooms or cultural features, these additions can be both significant and physically appealing.
Personalization and customization enable a one-of-a-kind and memorable experience. Customized dinnerware, centerpieces, or linens with monograms or event-specific elements make the gathering more personal.
Coordinating Food and Tablescaping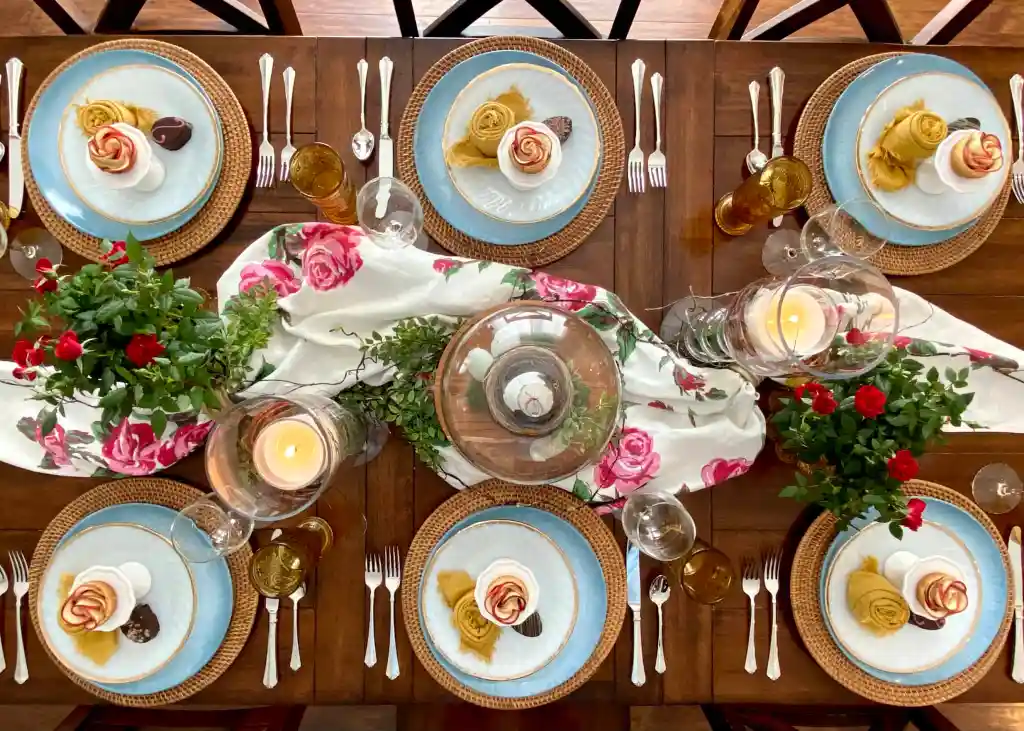 Tablescape design is more than just aesthetics; it also involves the coordination of food and presentation strategies.
It is critical to choose a menu that complements the table decor. Consider the event's style, dietary preferences, and theme. The menu should reflect and enhance the dining experience as a whole.
Food presentation skills are important in tablescape design. A good meal can be transformed into a visual masterpiece by plating, garnishing, and using serving pieces that fit the theme.
Food and dinnerware pairing is a creative process. Plates, cutlery, and glassware should be coordinated with the menu to enhance the gastronomic experience.
Edible décor is a novel approach to combining food and tablescapes. Edible flowers, herbs, or beautiful sauces can enhance the appearance of the dishes and the entire table.
When preparing the food, dietary limitations and allergies must be considered. Make sure there are options for guests with a variety of dietary requirements.
Another factor to consider is beverage matching. Wine, cocktails, or non-alcoholic beverages might be carefully selected to complement the meal and the event's theme.
Restaurant Furniture and Special Occasions
The choice of restaurant furniture and layout for special occasions hosted in a restaurant can have a significant impact on the mood and visitor experience.
Changing the seating arrangement and spacing in a restaurant to suit the occasion is what adaptation entails. varied types of events may necessitate varied designs, ranging from intimate settings to wide venues for bigger gatherings.
Event furniture should be chosen in accordance with the event's theme and the overall aesthetics of the restaurant. Furniture should compliment the tablescape design while also providing guests comfort.
It is critical to balance comfort and beauty in restaurant furnishings. While fashionable furniture improves the overall appearance, it is also critical to ensure that guests are comfortable throughout the event.
Seating size and arrangement are critical considerations in planning. It is critical to provide enough seats and arrange it in a way that encourages connection and comfort.
Furniture care and upkeep should not be disregarded. To give a nice experience for guests, ensure that all furniture items are well-maintained, clean, and in good repair.
Furniture selection should be guided by ergonomics and guest comfort. Long gatherings or those with multi-course meals require comfortable seats and adequate table heights.
Customized furniture and décor can be used to create a one-of-a-kind environment. Tailoring furniture to the event's theme or purpose helps create the tone for a memorable experience.
Flexible seating for various occasions is significant since different events may have different seating requirements. A practical consideration is the ability to change the seating arrangement.
Furniture and layout choices should consider accessibility and diversity. Make certain that the seating and furniture arrangements are suitable for guests with special requirements.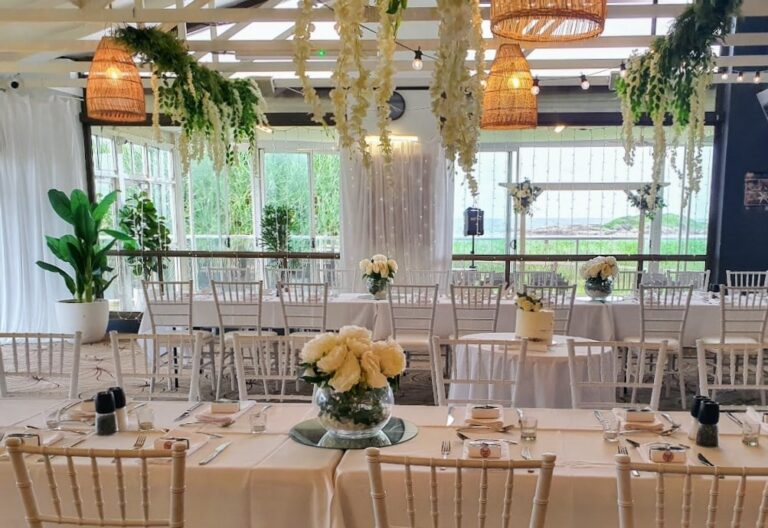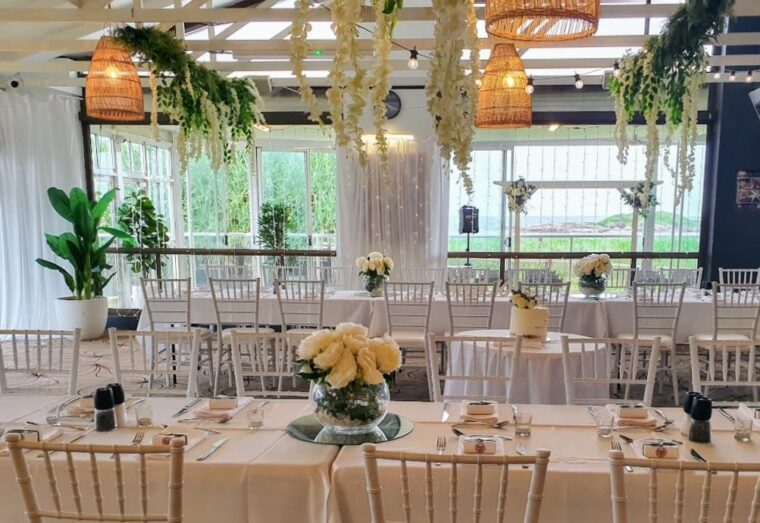 Elevating Special Occasions with Tablescaping
Tablescape design is an enthralling adventure that transforms events into unforgettable experiences. Every aspect matters, from selecting the proper theme and harmonizing food to restaurant furnishings and deciding between DIY and professional tablescaping. You may elevate your special occasions to new heights by embracing these practices and paying attention to practical recommendations, etiquette, and the particular components of tablescaping. Whether it's a family gathering, a wedding, or a corporate event, the seamless marriage of food and decor through tablescaping will leave an indelible impression on your visitors and generate cherished memories for years to come.