Are you thinking of starting a wine collection? Or, have you indulged yourself by purchasing a bottle of fine wine but only wish to open it on a special occasion? In either case, it is important to know how to properly store it. Those who collect the classy alcohol, often do so as an investment. A properly stored and aged bottle could help you turn in a significant profit. On the other hand, if you are preserving it for a special occasion, the last thing you want is for it to lose its flavor when you eventually get to open it.
Storing wine is an art. You can't simply shove a bottle into a shelf and dust it out years later, hoping for it to taste better than the day it was bought. You have to tend to it and make sure that it is kept in the right environment. Here are a few ways in which storing your wines in the proper manner can make a big difference.
Positioning It Properly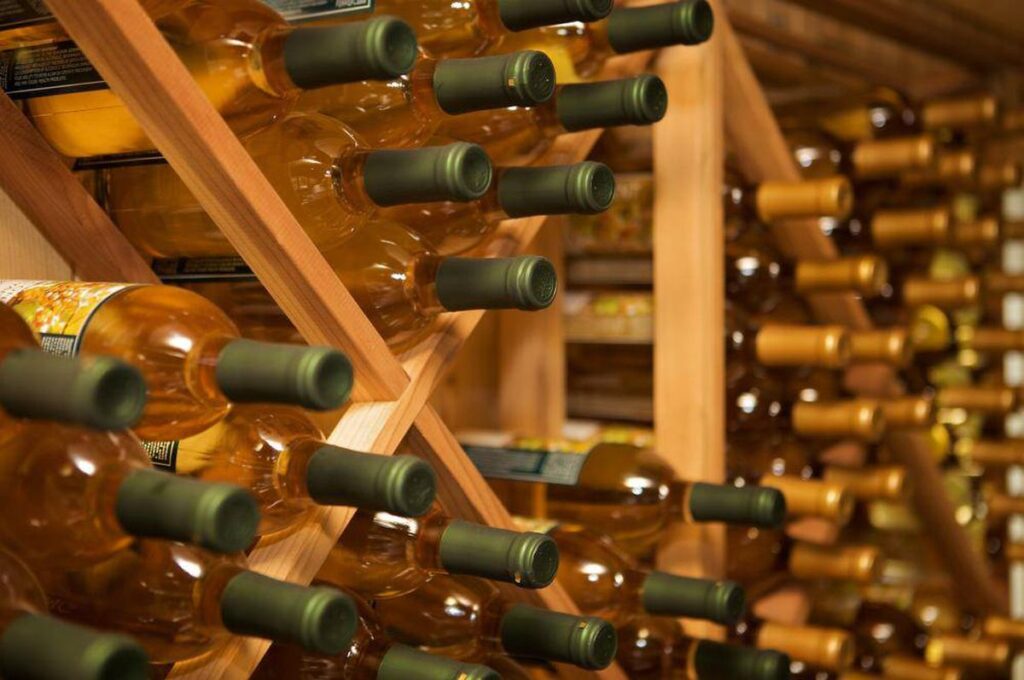 When one goes about storing wines, be it a bottle of water, oil, or vino, the first instinct is to stand it vertically. It is simple to do so, takes less space, and there is no danger of the bottle rolling over. However, contrary to our intuition, as far as corked bottles are concerned, you should avoid storing them vertically. It would surprise you to know that even a thing as small as storing the bottle vertically can lead to it getting spoiled. Storing the bottle vertically can cause the cork to dry out, causing it to oxygenate. Storing the corked bottle horizontally can help keep the cork moist and preserve its flavor.
Storing It At The Right Humidity Level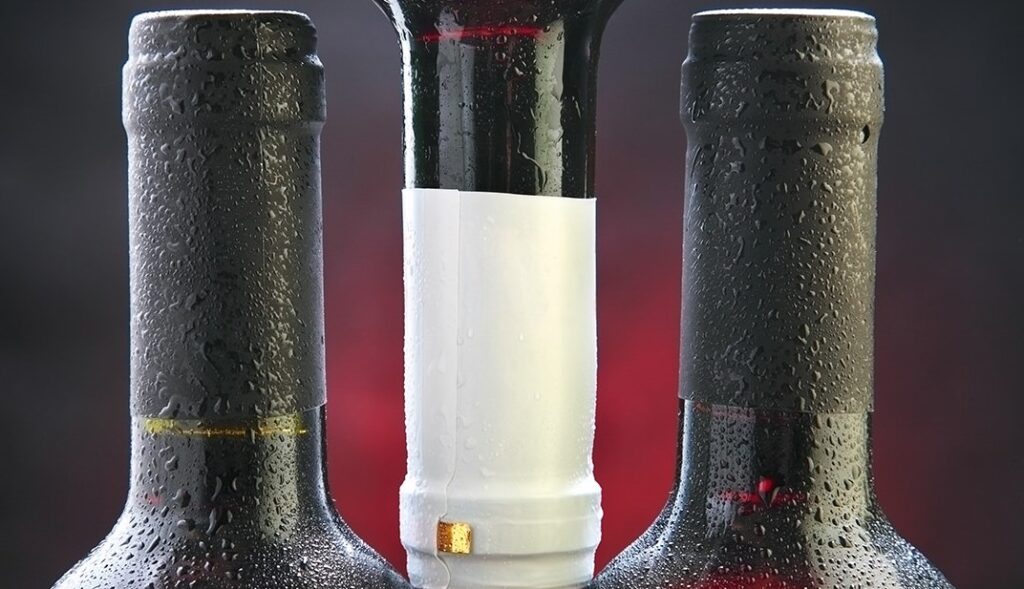 While it may seem that humidity will not affect the bottle since it is sealed, it could cause the wine to get spoilt. If the humidity is too low, the cork could dry out, causing oxygenation. If the humidity is too high, it could cause the labels to peel off making it difficult to identify the bottle and almost impossible to sell it. The wine connoisseurs at WineCellarHQ suggest using a vapor barrier and installing a temperature and humidity gauge to ensure that your precious vino is well cared for. A vapor barrier will help prevent the external atmosphere from affecting the carefully controlled environment inside a cellar, while a temperature and humidity gauge will help monitor it at all times.
Limiting The Light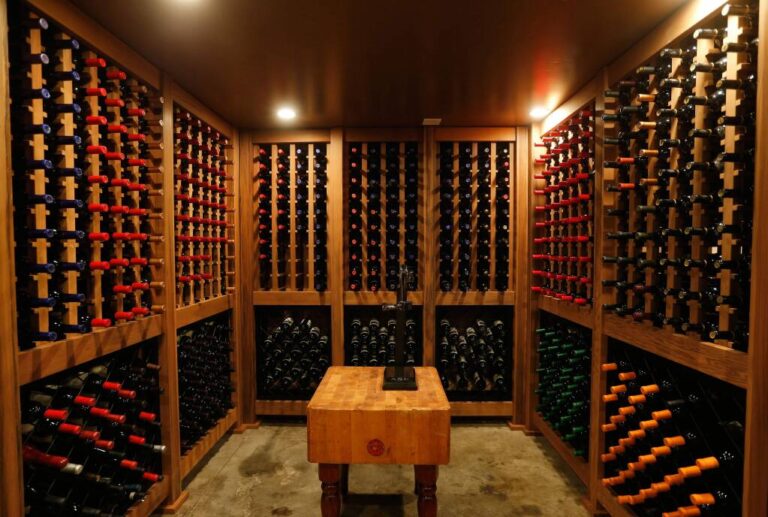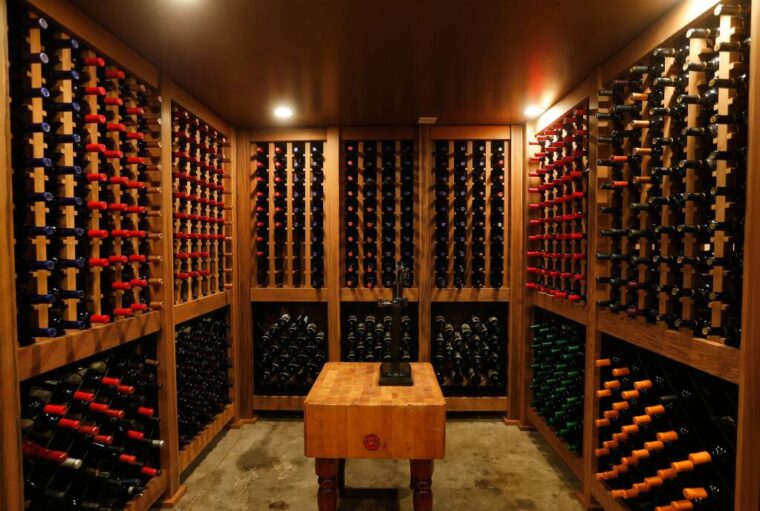 Exposure to sunlight can lead to oxidation of the amino acids present in the wine causing its taste to change. It is thus important to ensure that exposure to light is kept at a bare minimum. This applies not just to sunlight, but also light from bulbs. The white variety is especially sensitive to light, given that it is usually bottled in clear it.
An Opened Bottle? Cork It Properly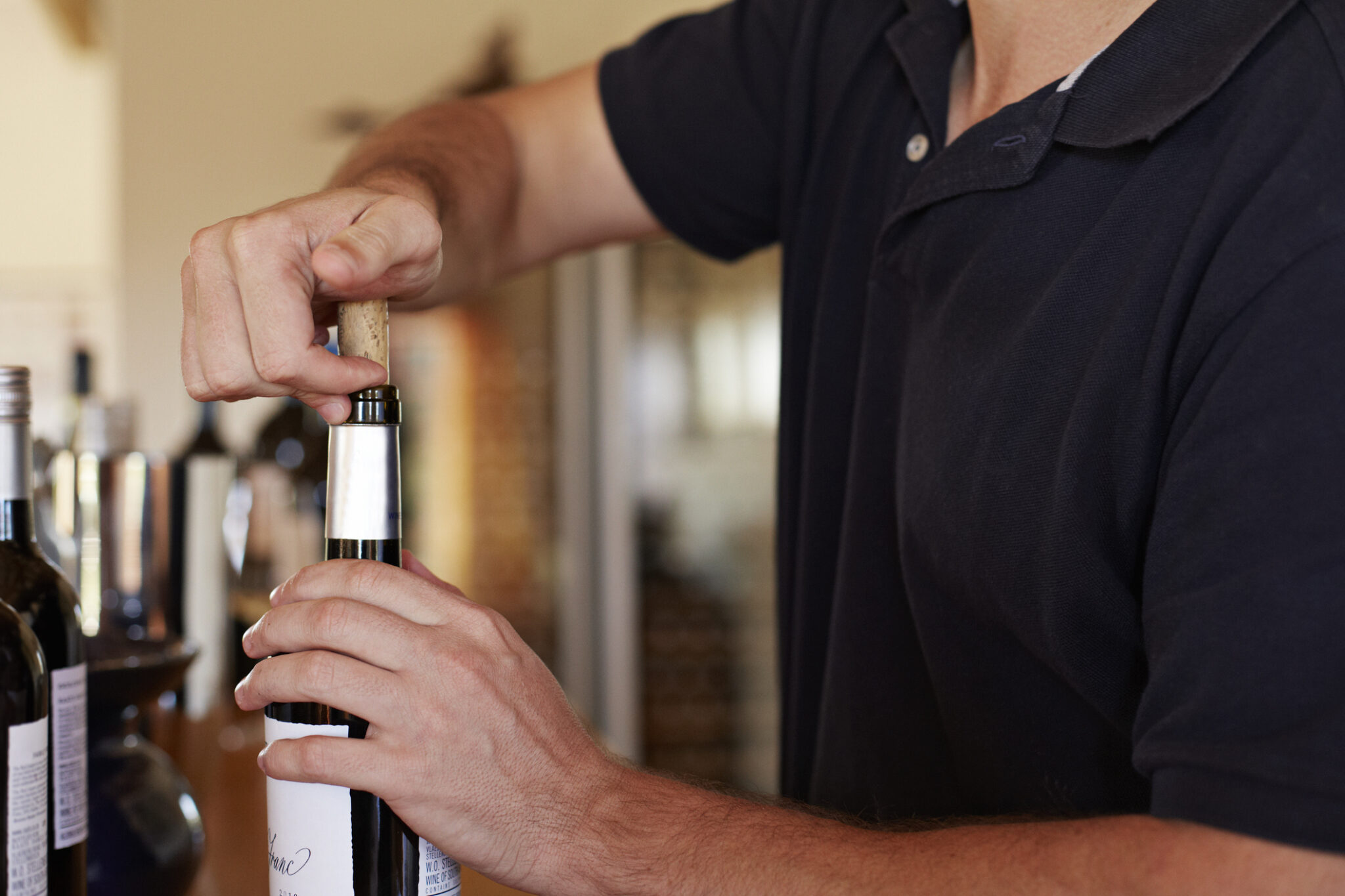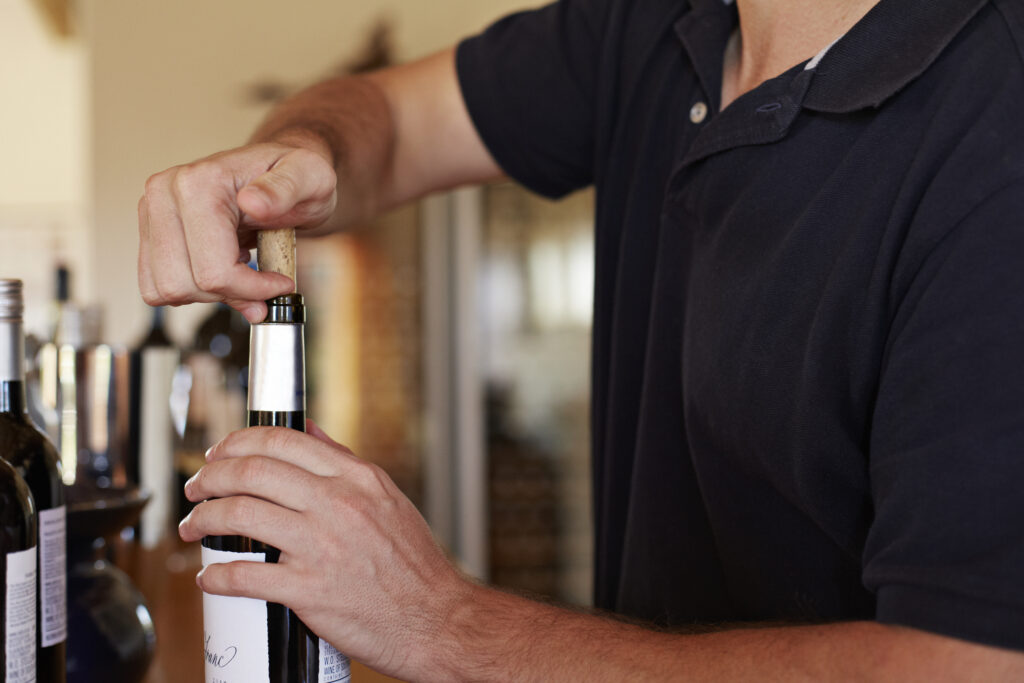 When one stores a sealed bottle, it is generally done to maintain its taste or even improve it over a long-term period. Naturally, the intention behind storing an opened bottle would not be the same. When you store an opened bottle, it is intended to consume it over the next few days. If you have opened a bottle, the most important factor that decides its taste over the next few days is how well you re-cork it. If the cork is still in a good condition, you should cover it with wax paper before re-corking.
This will help prevent it from breaking and falling into it. However, if the cork is beyond salvation, you should use a rubber stopper instead. They are easily available in supermarkets and are a good alternative. Doing so can help extend the shelf life of the opened bottle by up to 3 to 4 days.
Maintaining The Right Temperature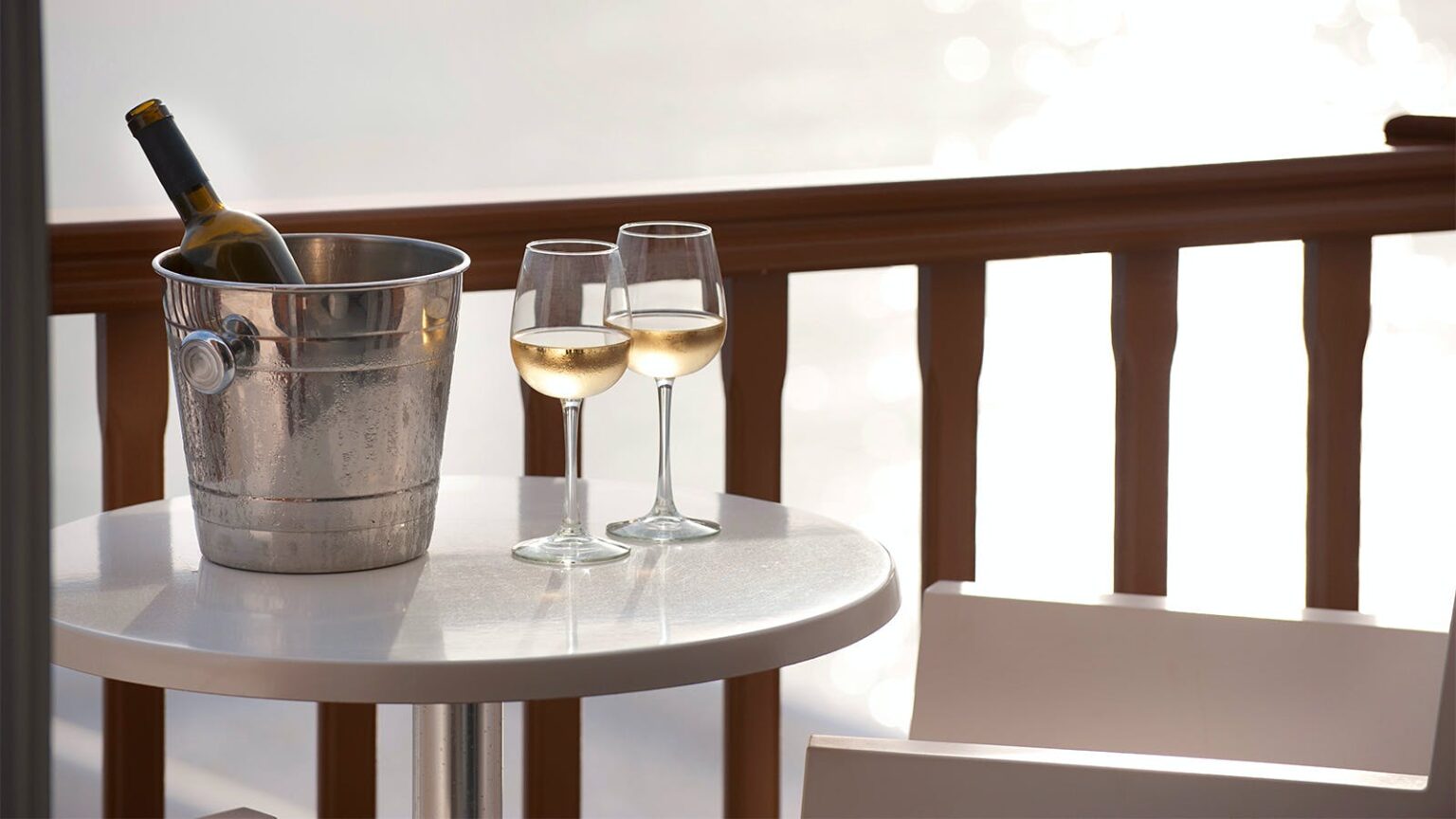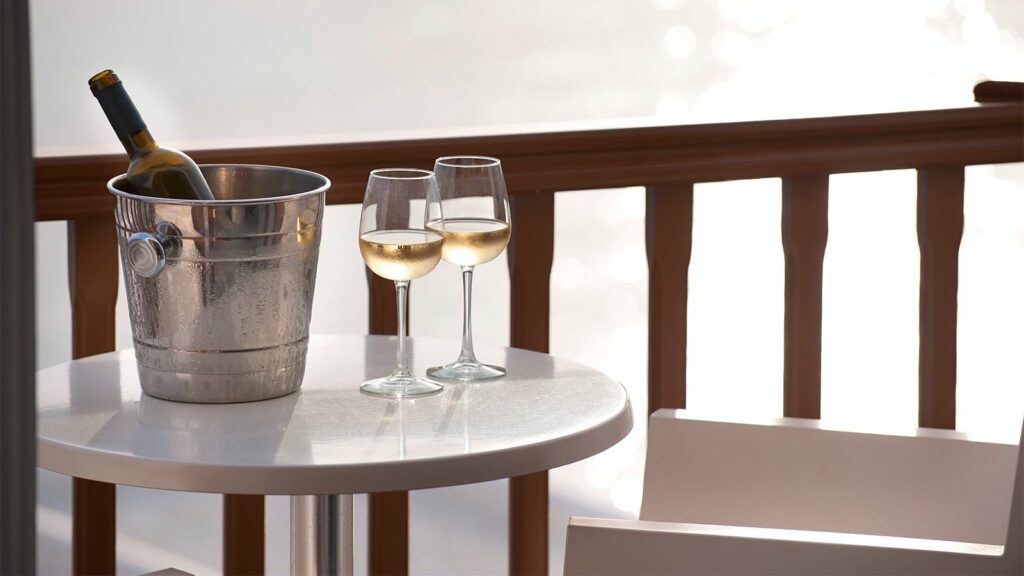 Not maintaining the right temperature in the storage area is a sure-shot way of ruining that precious bottle of yours. Temperature is probably the most important factor to consider. When it comes to temperature, wine is extremely temperamental. An extremely low temperature could cause it to freeze, while a high temperature could accelerate the aging process. Furthermore, frequent fluctuations in temperature could cause the fit of the cork to get affected, either causing the liquid to leak or exposing it to air. Thus, maintaining the right temperature can make a huge difference in maintaining the taste. The ideal temperature for storing your wine would generally be mentioned on the label and would usually be around 13 degrees centigrade.
Stay Clear Of The Kitchen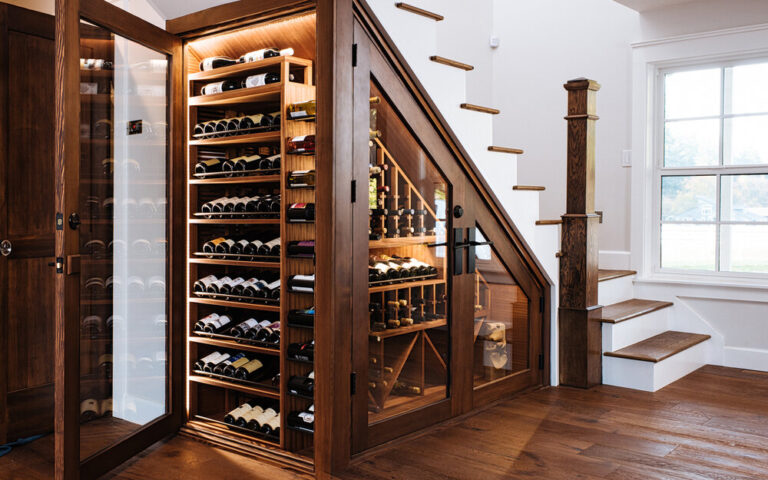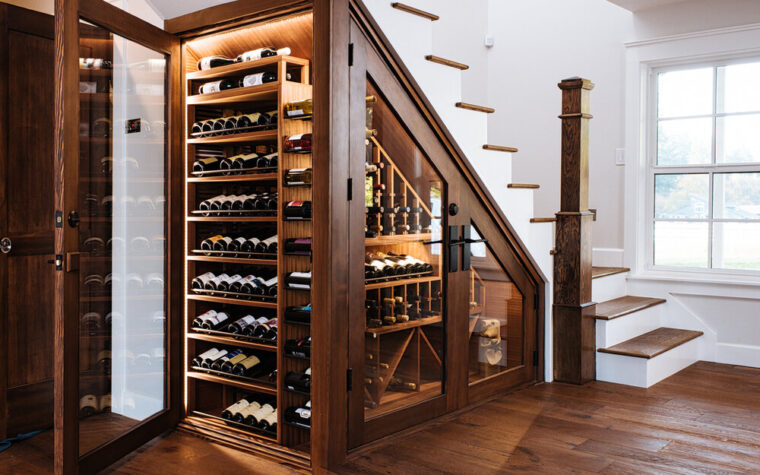 Never store your wine bottles in the kitchen. Apart from the temperature and the humidity, which wouldn't be ideal in a kitchen, the odors in the kitchen can affect its taste as well. The cork used in wine bottles is porous in nature and the wine stored in the bottle breathes through it. Strong odors in the storage environment, like that of food, can ruin its flavor. In fact, not just in the kitchen, you should avoid storing wine in any place where a strong odor is present, like in the basement.
How you store your wines can have a big impact on their shelf life and their taste. For long-term storage, to ensure the longevity of its flavor, the storage conditions have to be just right. From the temperature to the humidity, the odor to the lighting, and even the positioning of the bottle can play a big role.
Although your fridge may provide a stable environment in terms of temperature and humidity, the vibrations from the fridge will affect the sediments in and lead to undesirable effects. Even after opening a bottle, how you re-cork it can affect its shelf life. Corking the bottle properly would let you enjoy your favorite drink for a few days after opening it. If you really wish to collect wine and store it, investing in a cellar would be a good idea.