If you've ever been disappointed by odd tastes in your food or coffee, then it might be time to take a closer look at your water quality. Chances are, poor water quality is the culprit behind metallic-tasting cuisine or chemical-like brews. But don't worry; there are ways to improve your water quality and give your taste buds what they deserve.
How Does Your Water Quality Affect the Taste of Your Food & Drink?
The human tongue can detect five distinct taste types: sweet, sour, salty, bitter, and umami. Unfortunately, our senses can be majorly affected by poor water quality.
Here's a list of common water-quality problems and how they can affect the taste of your food or drink.
Hard Water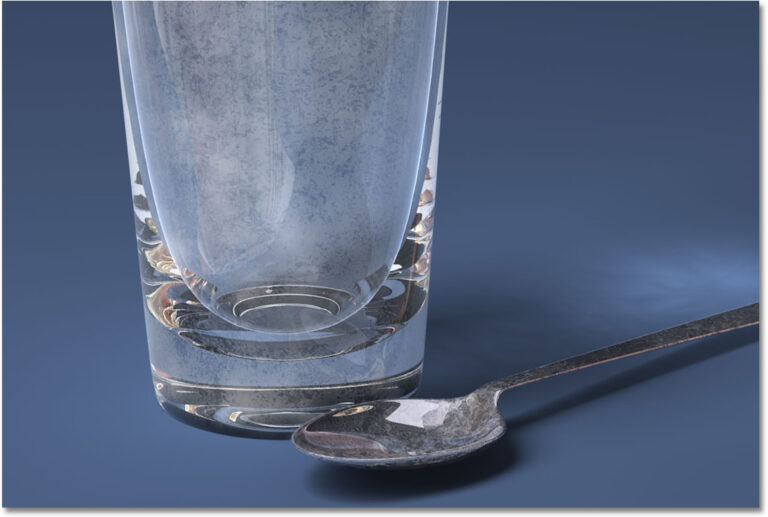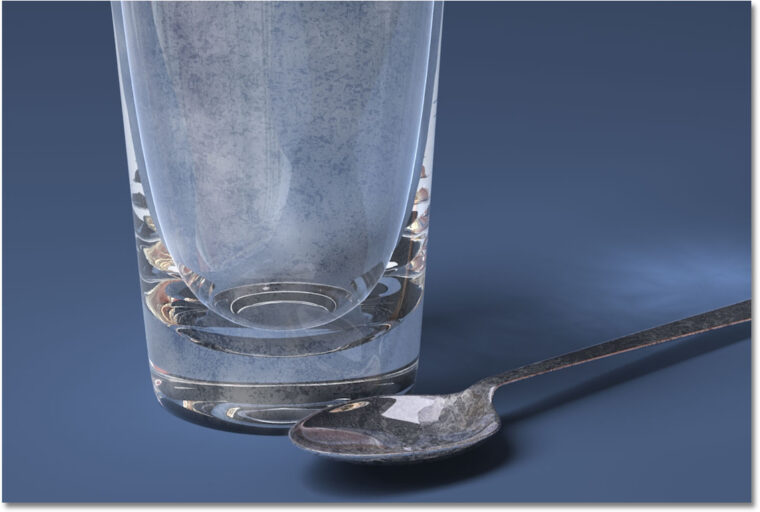 Hard water contains high levels of minerals like calcium and magnesium. Minerals come from rocks and soil that dissolve into water as it flows over them.
While these minerals are not harmful to human health, they can cause issues with the taste food & drinks made with hard water are said to taste salty or soapy.
Chlorine
Chlorine is a common water treatment chemical used to kill bacteria. Chlorine is added to city water by the municipality to make it safe to drink, but the levels can vary depending on the treatment plant. For well water, it's may be added by the homeowner before the water enters the water filter.
However, it can also give your food or drink a harsh, chemical-like taste.
Heavy Metals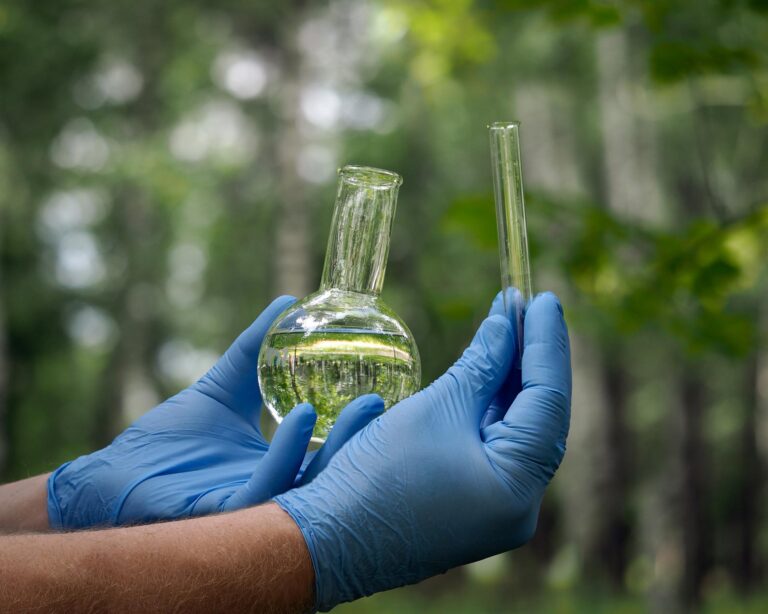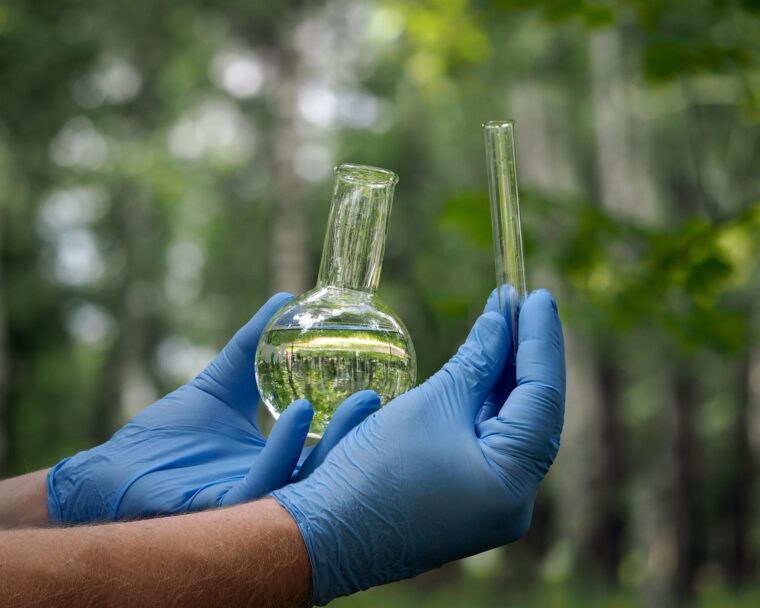 Metals like iron and lead can leach into your water supply from old pipes or contaminated wells.
These metals can give your water an unpleasant taste and also cause health problems if consumed in large quantities.
Sulfates
Sulfates are found in water that has come into contact with minerals like gypsum and anhydrite. Sulfates can give your water a bitter taste and can also cause gastrointestinal problems.
Sulfur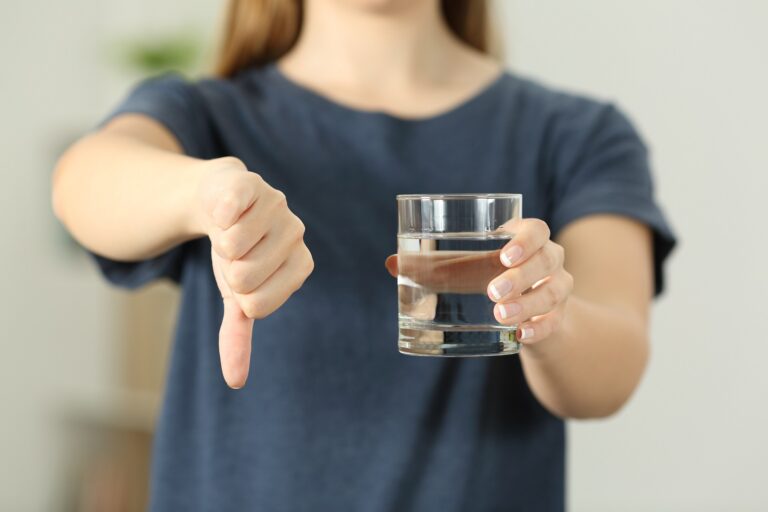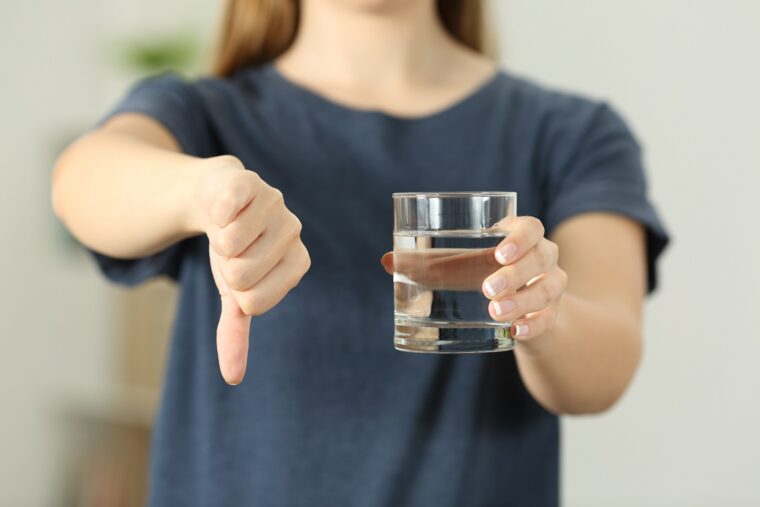 Sulfur is a common contaminant that gives water a rotten egg smell. Sulfur comes from decaying organic matter and is often found in groundwater.
While sulfur doesn't pose any health risks, it can smell really bad. This odor can also be transferred to food & drinks.
What's the Best Kind of Water for Coffee & Cooking?
The best water for coffee & cooking is filtered water with a neutral pH level. This type of water won't alter the taste of your food or drink because it doesn't contain high levels of minerals, chlorine, or other contaminants.
Contaminated water can affect the taste of many staple foods like bread, noodles, rice and beans. This is because the water is absorbed by the food as it cooks, so any impurities in the water will also end up in your dish.
For cooking, chefs usually recommend reverse osmosis water. This is because it's filtered to such a degree that all impurities are removed, resulting in neutral-tasting water that won't affect the taste of your food.
Coffee enthusiasts usually suggest that filtered water with a pH level between 6.5 and 7.5, and with a low mineral content is ideal for brewing the perfect cup of coffee.
Four Ways to Improve Your Water Quality for Better Tasting Food & Drink
Bottled water
The easiest option for better-tasting cooked food, coffee, and tea is to buy bottled water.
According to CoffeeHunter.com, the "most-forgiving" water for brewing coffee has just a small amount of minerals like magnesium and calcium. They found that most brands have too high-mineral levels, so make sure you shop around before settling on a brand.
However, bottled water is the worst option for the environment and is also the most expensive option in the long run. You should only use bottled water for your cooking and coffee if you intend to make it an occasional habit.
Filtered Water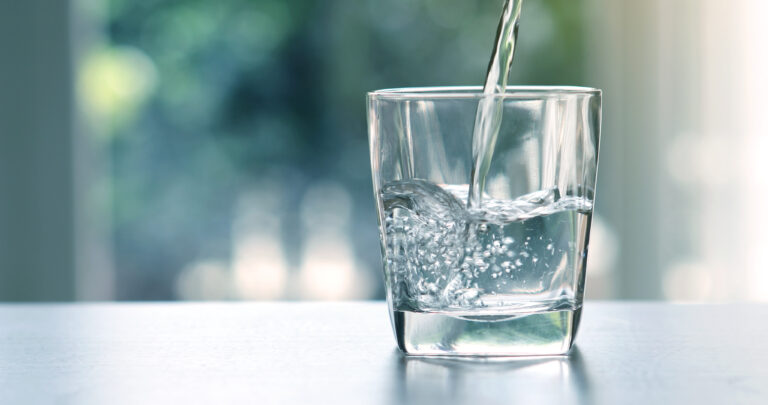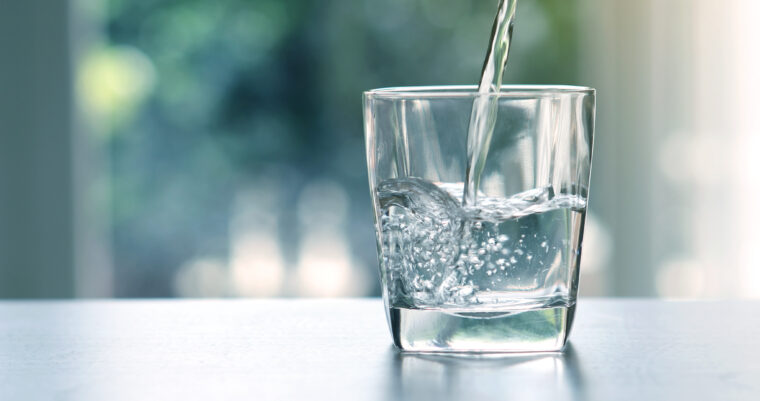 If you don't want to rely on bottled water, filtered water pitchers and dispensers are the next best option. These devices remove contaminants from your water, making it safer and tastier to drink.
There are many different water filters available on the market, so be sure to do your research before purchasing. The water filter review website, HomeWaterResarch.com, recommends either a simple water filter pitcher used for small amounts of water, or a whole house acid neutralizer for homes with well-water where acidity can be a big problem.
Distillation
Distillation is a water purification method that involves boiling water and collecting the vapor. This process kills bacteria and removes contaminants, resulting in clean, safe water.
Although distillation produces great-tasting water, it's not the most practical option for home use. It can take up to one hour or more to produce a single pitcher of distilled water, so you need to be prepared well in advance. Distilled water also has a very low mineral content, which can be unhealthy if consumed regularly.
Softened Water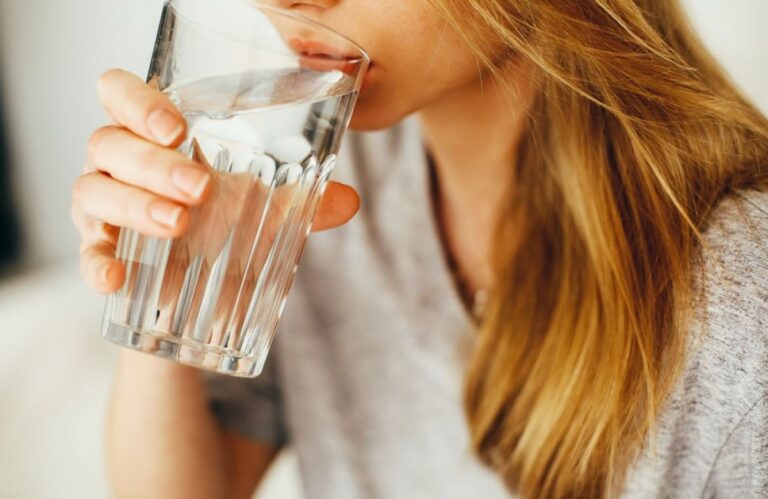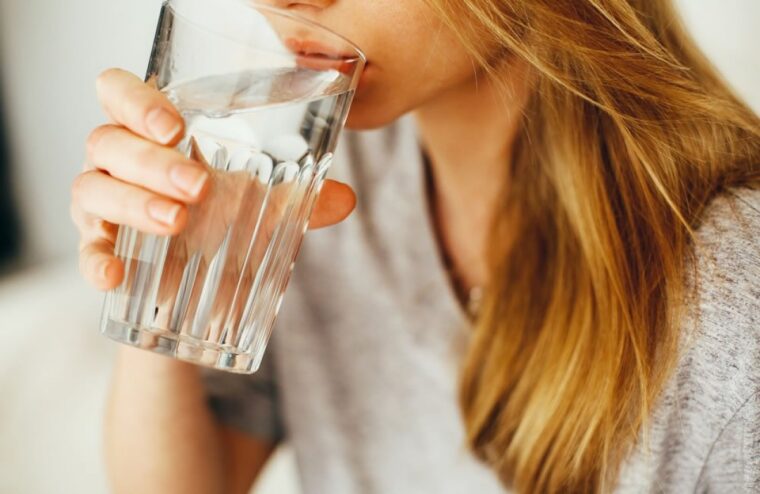 If your water is hard, then you may want to consider softened water. This type of water has had the minerals removed, making it less likely to alter the taste of your food or drink.
As mentioned earlier, the best tasting-coffee is brewed with water that contains a small amount of magnesium and calcium. A water softener may remove all minerals, so it may not be the best options for coffee lovers.
Softened water is made by adding salt to the water, which means it has higher levels of sodium. So it may make your food and drink taste saltier than other options.
Give Your Taste Buds What They Deserve
Poor water quality can have a significant effect on your food and drink's taste. In this article, we've listed some of the most common water quality problems and their impact on taste. We've also provided tips for improving your water quality so that you can enjoy better-tasting food & drink.
If you're a foodie or a coffe lover, a reverse osmosis filter is likely to be a great investment. You'll notice the taste difference immediately.
Don't let poor water quality ruin your next romantic meal, or your morning cup of joe!